Although photographer Deanna Dikeman always enjoyed photography, it took some time before she was able to call herself a professional. She studied biology in college, went to medical school, quit, got master's degree in business, and took a corporate job. She then bought a camera. Five years into her job, she took a leave of absence, signed up for a photography class, and decided to stick with it. "It was the first thing I found where I didn't care what time of day it was," Dikeman said. "I didn't care if I missed lunch. It was so fascinating to me, so I thought 'I have to pay attention to this.' "
Dikeman creates photography series for which she feels a connection; they are also often open-ended. Some of those series include "Relative Moments," which examines her family in Nebraska and Iowa; "Suburbia," a study of the suburban landscapes of Johnson County, Kan.; and "Wardrobe", a series that focuses on the clothing found in a charity thrift store in Hudson, N.Y.
One of Dikeman's passions is dancing. In college she was a disco dancer, and 10 years ago, she discovered ballroom dancing. "I went and watched and said, 'That is pretty cool. I want to get out and do that,' " she said. "I didn't know the world [of ballroom dancing] was out there; there are so many amazing little worlds once you get into a hobby."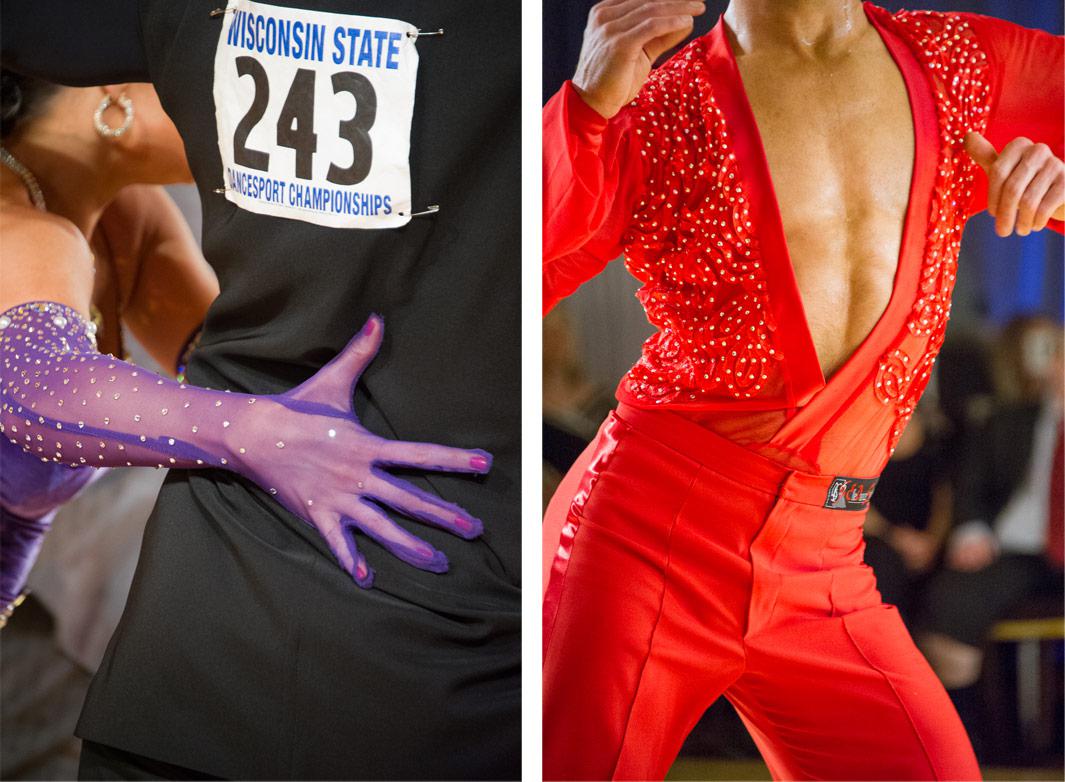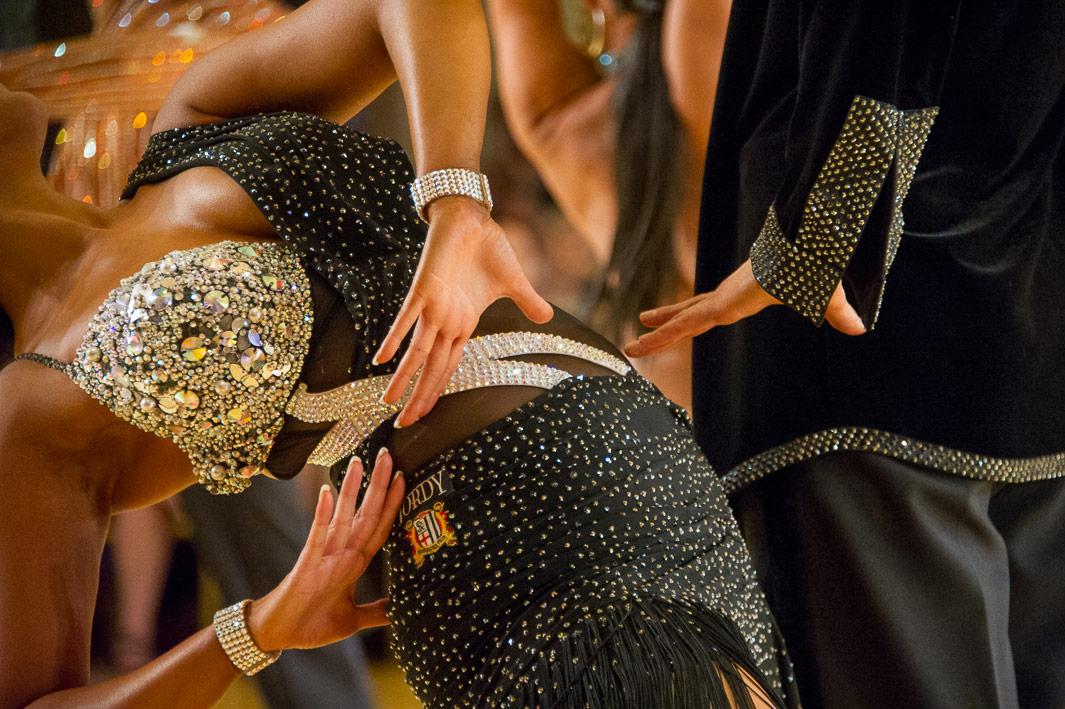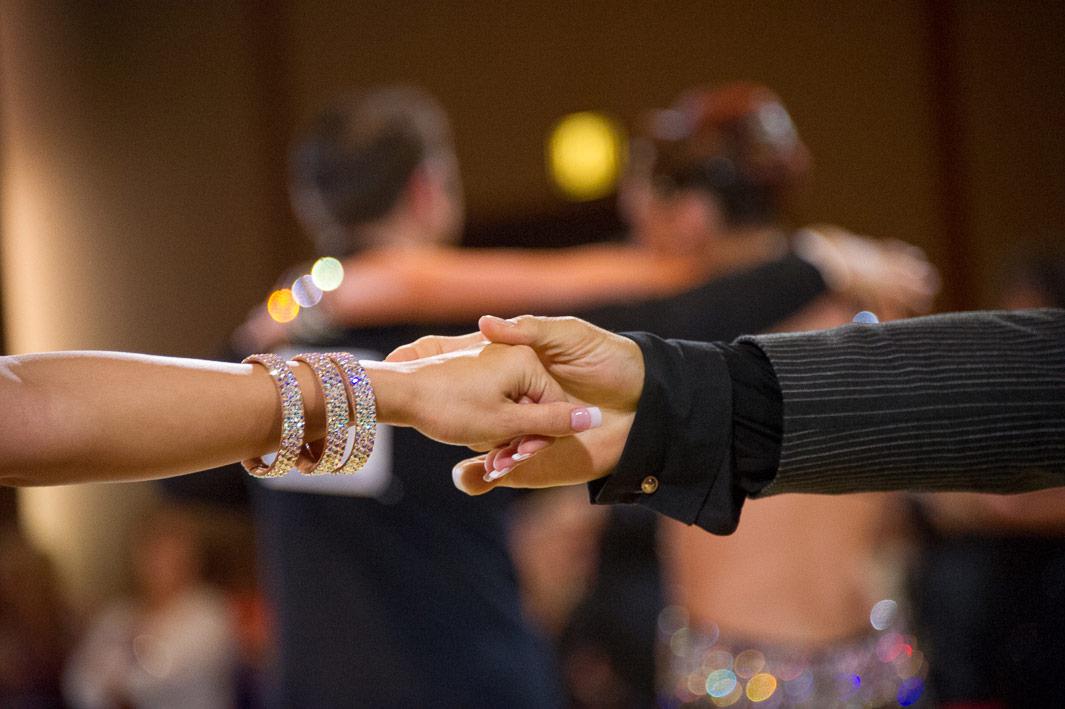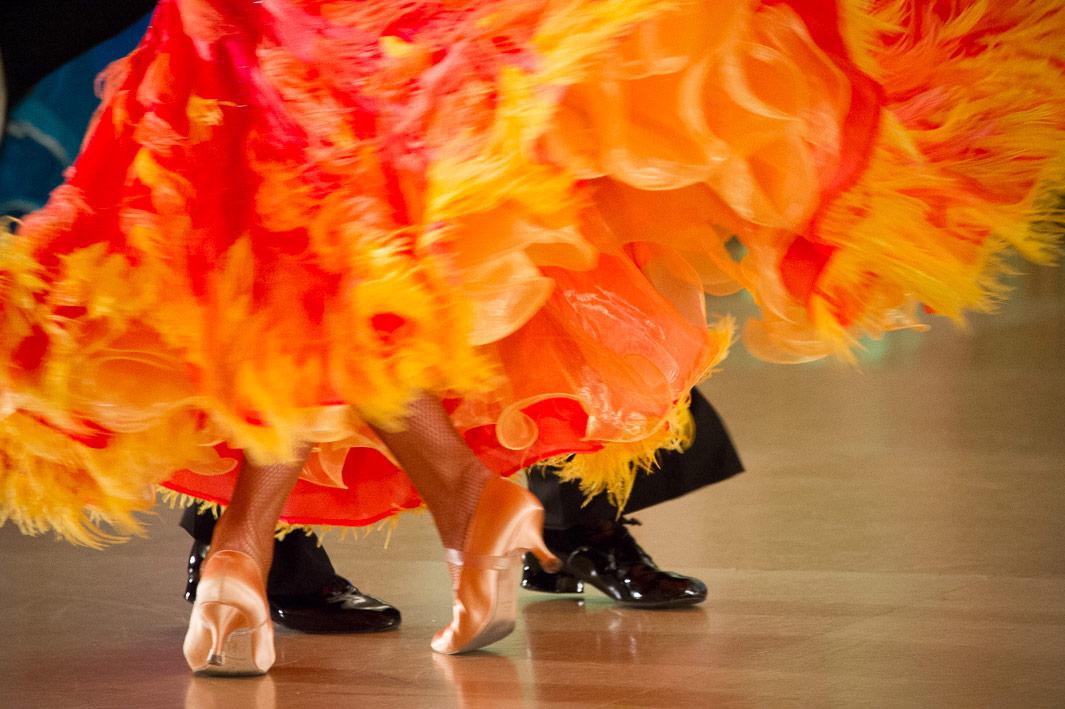 While photographing the "Wardrobe" series, Dikeman decided she would also like to focus on the ballroom dancing costumes. "Shooting the ballroom dresses on the racks didn't make sense," she said. "I liked the skirts when they were billowing and flowing under the stage lighting of the competition floor."
She began shooting at the handful of ballroom dancing competitions she attended yearly, when she herself wasn't competing. Although at first she was worried about showing the dancers' faces and kept her focus on the movement of the costumes, a curator proposed to her the idea of broadening the work and concentrating on the bodies as well. "I thought, 'Why not?' " she said. "I had put a constraint on the project that didn't need to be there … so I moved up from the skirt level to the torsos, and then I saw the visual power of the hands touching the bodies, and I got excited about those images."
Dikeman has since added faces to the project and feels the work has evolved into a complete project, though she said she would like to photograph a same-sex competition. As long as she still feels a passion for dancing, there is always a photograph to be taken.