David Moyes' account of the day he got the Manchester United job foreshadowed so much that was to follow, in a way that seldom happens in real life. 
Moyes says that last April he was out shopping with his wife, Pamela, when his phone rang. 
"Where are you?" said Sir Alex Ferguson. 
"I'm out with my wife," said Moyes. 
"Can you drop over to the house?" said Sir Alex. 
Moyes, the longtime manager for Everton, wondered what Ferguson wanted. He told Pamela: "It's either he wants me to take somebody on loan, or he's come to buy one of my players."
Moyes left Pamela at a local shopping center and drove to Sir Alex Ferguson's mansion. He was nervous because he was wearing jeans and a T-shirt. "I'd never ever go to a meeting with Sir Alex with a pair of jeans on. … I can't do this!" he remembers thinking.
Sir Alex ignored Moyes' casual outfit and got straight to business: "I'm retiring. Next week. You're the next Man United manager." 
"So I didn't get the chance to say yes or no," Moyes later said. "As you can imagine, the blood drained from my face."
Two things strike you about Moyes' story: At no point was he in control of what was happening. And when he sought to describe his feelings when he learned he had been handed the biggest job in English football, he reached for a cliché that signifies terror.
* * *
The metaphor might not have been adroit, but it was at least truthful. Lately the blood in Moyes' face appears to have gone on permanent leave. The cameras love to linger on the pale, haggard figure in the Manchester United dugout, eyes round with dismay beneath hairless brows whose wrinkled skin betrays every twitch of anxiety.
The horror is unrelenting. Nothing works. 
Last Tuesday, Manchester City came to Old Trafford. Knowing that City at their best are an irresistible attacking force, Moyes had devised a tactical system that he hoped would prove an immovable object. Everyone knew this was United's last chance in domestic competition to show some defiance, to salvage some tatters of pride from the wreckage of the season. 
City kicked off and swarmed forward. In 25 seconds, they had four players in United's penalty area. In 35 seconds, David Silva had their first shot. In 41 seconds, Samir Nasri had a second shot. In 43 seconds, Edin Dzeko sent a third shot high into United's net. It was the fastest goal any visiting team had scored at Old Trafford in the Premier League era. 
The match finished 3–0 to City, making 2013–14 the first season in United's history when they have lost both home and away to their rivals, City and Liverpool. They are guaranteed their worst-ever points total in the Premier League, having already suffered a record 10 defeats, and they will fail to qualify for the Champions League (if they don't win the whole thing this year) for the first time in 19 seasons.
United are 18 points behind the league leaders, Chelsea. They have scored 18 goals at home, the same total as Fulham and Cardiff, who occupy the bottom two places in the table. For every three goals United have scored at home, Manchester City have scored eight. 
Over the past 15 seasons, United have won on average 77 percent of their home matches, taking 46.7 points at home out of the 57 available in a season. In the past five seasons they have been even more dominant, taking on average 50 out of 57 points at home. This season, they've won 40 percent of their home matches, taking 21 of 45 points.
Forget barbarians at the gates. They've come through the walls and the city is in flames.
* * *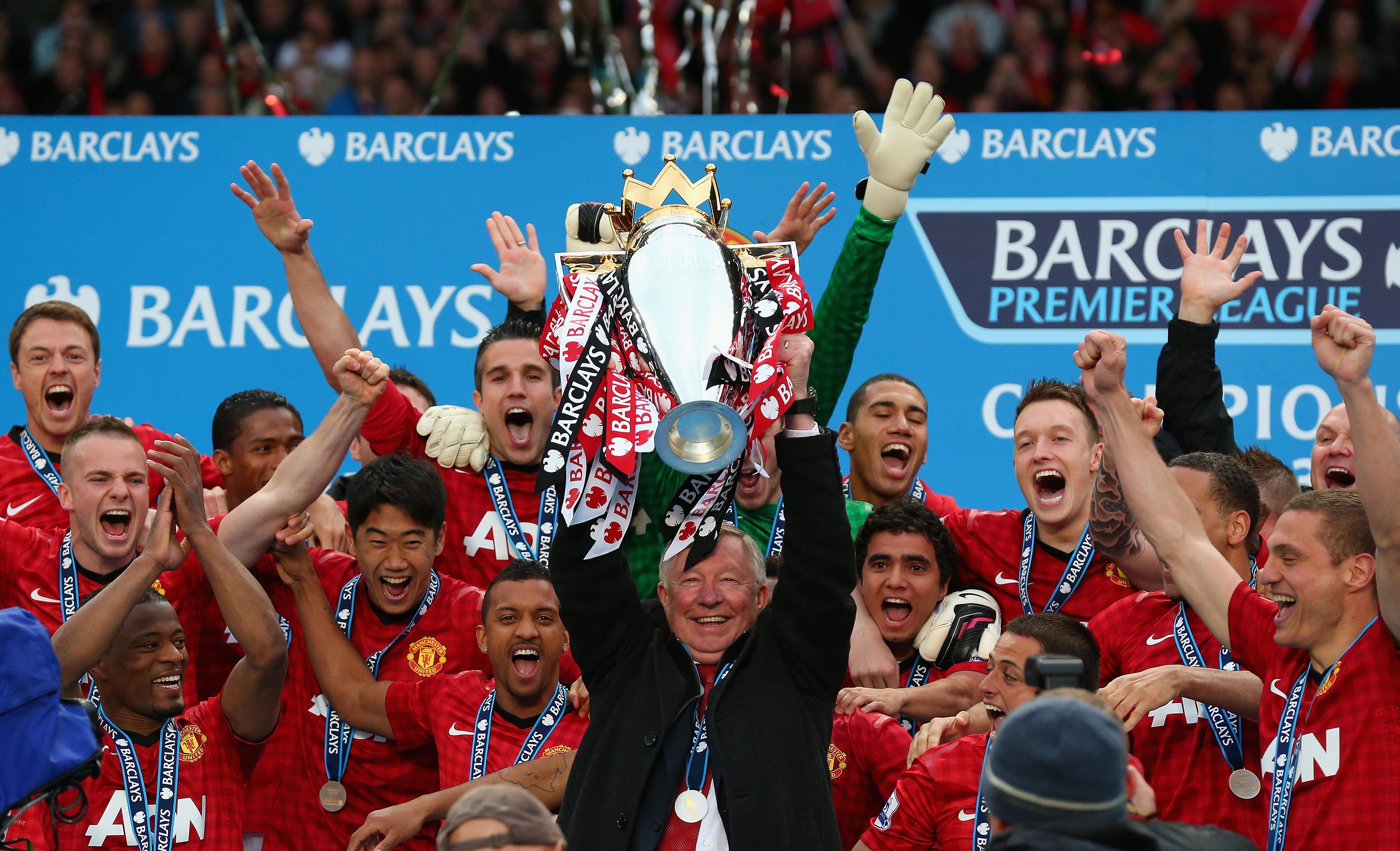 A few weeks after the scene in Sir Alex Ferguson's house, the knight stood on the pitch at Old Trafford with his 13th Premier League trophy, basking in the crowd's acclaim for the last time. He took a microphone and issued his final command: "Your job now is to support your new manager!" 
With hindsight, it was a curious thing to say. The "job" of fans, if they can be said to have a job, is surely to support the team rather than the manager. Such was the authority of Sir Alex, however, that it seemed normal at the time.
Normal, at least, compared to the news that football's most decorated manager would be succeeded by the trophyless David Moyes, which had provoked widespread astonishment in the world of football. The gist of that astonishment was simple: "Not Mourinho!?" 
Jose Mourinho had won 16 major trophies since 2003, five more than Ferguson had won in the same period. As Chelsea manager from 2004 to 2007, he had won two titles and taken on average 2.35 points per game, the best rate in Premier League history. Along with Pep Guardiola, he was plainly the outstanding coach in world football. Unlike the Bayern-bound Guardiola, he was available. For United to have overlooked him in favor of a manager who had won nothing seemed perverse. 
Since Alex Ferguson didn't make mistakes, the decision had to make some kind of sense, and a process of rationalization swiftly kicked in. Even Mourinho's biggest fans had to admit that he was … trouble. He had never stayed at any club for longer than three years. He was a specialist in strife and conflict who made enemies wherever he went, then took malicious delight in crushing those same enemies. He had been banned from technical areas all over Europe. He had once gouged a man's eye in a touchline scuffle. The only reason he was available is that his position at Real Madrid had become untenable after several senior players turned against him. And while nobody could dispute that he had been successful, his style of football was cold, cruel, and devious. 
The rationalization continued: Ferguson, the old fox, understood what Manchester United needed better than anyone. United were already a machine for winning trophies. They didn't need a self-proclaimed genius to teach them what they already knew. They didn't want an unstable, preening narcissist to storm in, use them as a vehicle for his own glorification, and storm back out again, leaving behind God knows what kind of mess.
No. What was needed was a loyal custodian who could be trusted to keep the United machine ticking over. A man who respected the values that had brought so much success. A man who understood what it meant to serve something greater than himself. That man—how the scales have fallen from our eyes!—was David William Moyes. 
* * *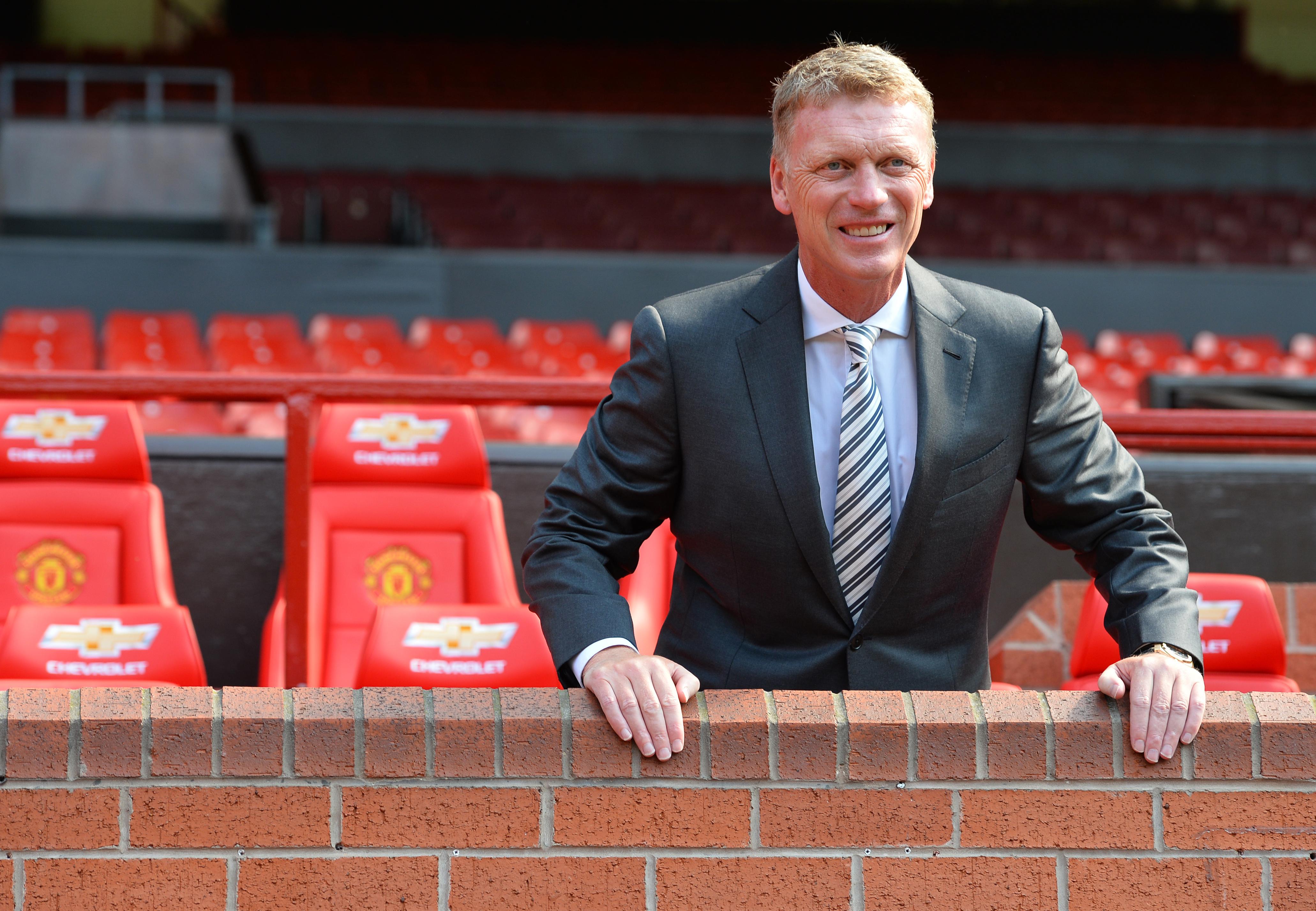 At the beginning of July, the club released photographs of a beaming Moyes sitting in his new office at the club's training ground at Carrington. His desk was tidy, his Manchester United mouse pad ready for action.
It was from this building that Alex Ferguson had ruled English football, the spider at the center of a vast invisible web of connections and control. He exercised absolute power over the club he managed for nearly 27 years, but his influence stretched well beyond the limits of his own domain. Other British managers competed for his favor; they knew a word from him could make or break careers. Referees and journalists were terrified of him. He left most of the training to his coaches and spent his time gathering intelligence from far-flung corners of the empire, speaking to contacts on one of as many as nine mobile phones.
Ferguson believed he had left David Moyes with a winning hand. "It was important to me to leave an organisation in the strongest possible shape and I believe I have done so," his retirement statement read. "The quality of this league winning squad, and the balance of ages within it, bodes well for continued success at the highest level whilst the structure of the youth set-up will ensure that the long-term future of the club remains a bright one."
It's clear now that the squad and the youth setup was only the hardware of the United system. The software that made it work was all in Ferguson's head. How do you hand over the keys to a kingdom of the mind?
* * *
Moyes' first major initiative was to dismiss Ferguson's coaching staff and install the technical team he'd brought with him from Everton.
He had a reputation as a hands-on coach who pushed his players hard in training. According to Phil Neville, who played for Moyes at Everton, players sometimes ran so hard in preseason training that they vomited. "The Horse Shoe" was a Moyes preseason institution. Neville describes it as "a series of sharp runs that cover distances between 100 meters and 300 meters and there is barely any time to catch your breath in between. By the time you are on your eighth sprint, your legs feel like jelly and buckle, while your lungs are burning. The manager, meanwhile, simply laughs as you collapse."
These preseason rigors appear to be based on a piece of 19th-century wisdom: "that which does not kill us makes us stronger." The science of physiology has moved on since Nietzsche coined the phrase. These days, not everyone believes that running until you vomit is the best way to develop football fitness. For fast-twitch players whose game is based on speedy bursts, brutal endurance runs may do more harm than good.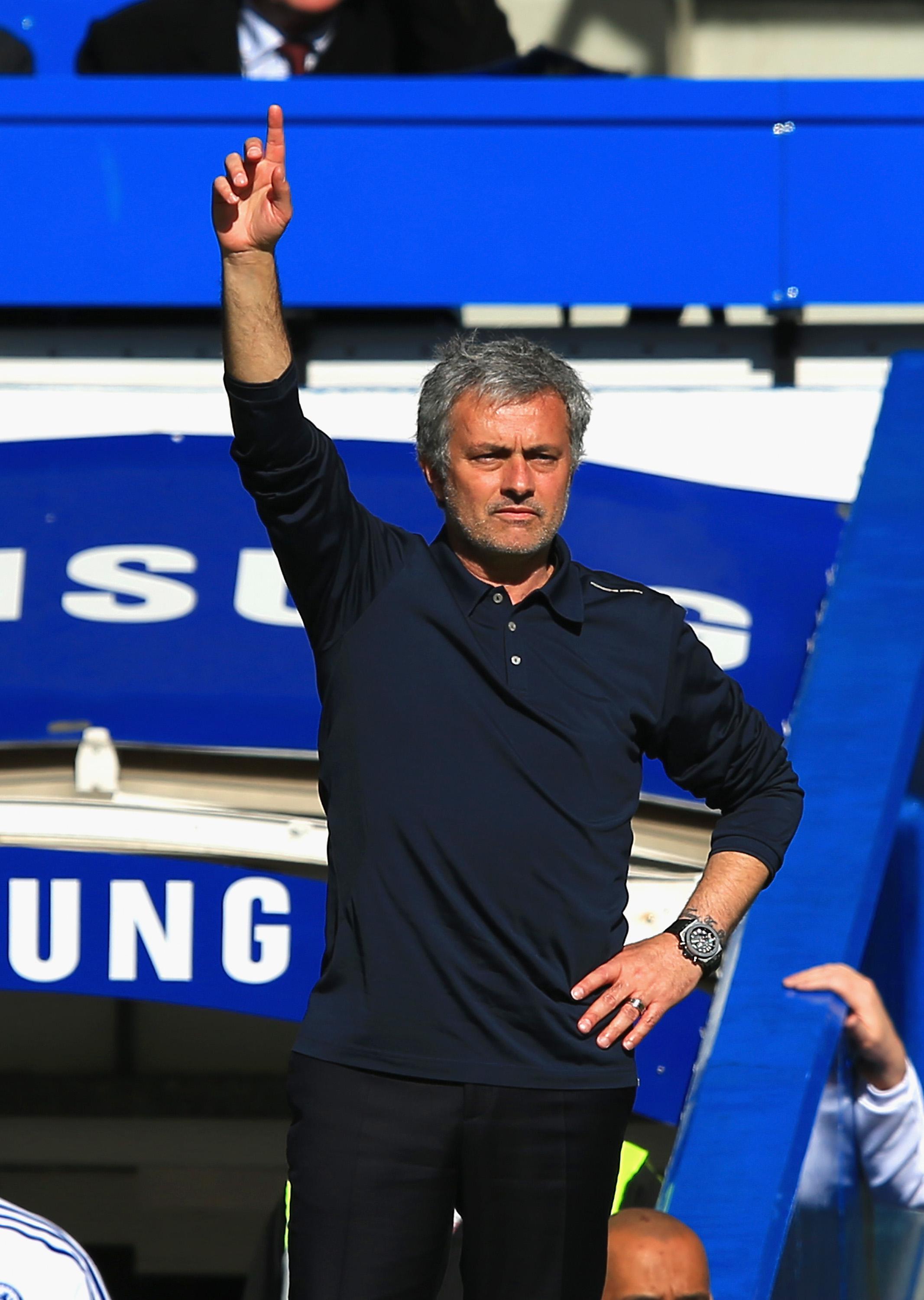 Jose Mourinho, brought on for his second stint at Chelsea a month after Moyes was hired by Manchester United, has a different approach: "At Chelsea … the way they used to develop an aerobic condition was putting players through 12 sprints of 100 meters each. The way I use to develop an aerobic condition is three against three, man to man, in a square 20 meters by 20. It's completely different." Frank Lampard remembers Mourinho's fitness coach, Rui Faria, saying: "If I am working with a concert pianist why would I make him run around the piano until he drops? Will it make him a better pianist?"
United's players soon noted the difference between Moyes' training methods and Ferguson's. Wayne Rooney: "We've done a lot more running: long running, quicker running, sharper running." Rio Ferdinand: "I think the intensity has gone up … it has been very hard." 
The new methods became a matter of controversy in the summer when Moyes said of Robin van Persie: "We have overtrained him this week to try and make sure we built up his fitness but he has never complained about a thing." The comment drew criticism from at least one high-profile fitness coach, Raymond Verheijen, who predicted that such overtraining would lead to a recurrence of van Persie's past injury problems. As it turned out, van Persie has missed nearly half this season's games due to injury. It might be purely coincidental, but it doesn't look good. 
* * *
Of course, United supporters didn't care what Moyes did to the players in training as long as they were still the same dominant Manchester United on the field. Obedient to Ferguson's command, they urged the new boss on with a new song: "Come on David Moyes, play like Fergie's boys!"
They knew that Moyes' Everton teams had seldom played like Fergie's boys. They were tough, methodical sides that were always hard to beat but often struggled to win. Lacking the wealth that enabled United to attract some of the world's most talented players, Everton compensated with togetherness and tactical cohesion. In the simplest possible terms: They worked hard in defense and when they won possession, they would get the ball to wide areas and cross it. 
United supporters hoped that once Moyes was working with Fergie's actual boys, he would adopt a style of play more in keeping with their status: open, attacking, ambitious. 
Instead, to their dismay, United now look more like Everton. 
It's not just that their headline figures are eerily similar to those of Everton at the same stage of last season. (After 31 games, they have 48 goals and 51 points, while last season's Everton had 49 goals and 52 points.) The change in style can be seen in almost every statistical indicator. Shots per game, pass completion, percentage of possession, through-balls, and the proportion of the play in central areas of the field have all declined. 
A side that was famous for macho vigor and intensity now appears slow and sluggish, despite all that hard preseason running. Swift attacking interplay has given way to ponderous, almost robotic movement. Liverpool have won plaudits for their speed, and perhaps that is reflected in the fact that they have scored eight league goals on the counterattack, more than any other side. Chelsea, another team built for speed, are second in the counterattacking table, with four. United have scored one counterattacking goal all season.
They do, however, lead the league in crosses per game.
The tactical nadir was reached on Feb. 9 with a 2–2 draw against Fulham, who were managed by Rene Meulensteen, one of the United coaches dismissed by Moyes the previous summer. On that astonishing evening, United crossed the ball 81 times, which was a record for any team in the top five European leagues since Opta began recording the data in 2006. 
That table makes interesting reading. Conventional football wisdom might lead you to think that a high number of crosses is an indicator of dominance in the game. Yet when you look down the list of matches where one team has produced an exceptionally large tally, you notice that none of the top seven entrants won the game in question. You have to scan down to eighth place and Manchester City, who struck 68 crosses in the 3–2 win against Queens Park Rangers that sealed the 2012 league title, to find the first team for whom the barrage coincided with the desired result.
It could be that such a freakishly high number of crosses is a symptom of a kind of nervous breakdown within a team that has collectively lost faith in its plan and forgotten how to play football.
For the home crowd, the sight of United persisting with their failing strategy was like watching a beloved relative methodically smashing his head against a brick wall. Fulham's 6-foot-7 central defender Dan Burn remarked, "I haven't headed that many balls since the Conference." "It was straightforward—get it wide, get it in. If you're well-organized it can be easy to defend against," gloated Meulensteen, who would be sacked five days later due to poor results—another sign that away results at Old Trafford aren't held in the same regard as they once were.
Moyes reacted irritably when confronted with the crossing statistics after the match. "You need to have a football intelligence, a football brain, to understand first of all," he said, instantly ensuring that the journalists' reports would become 10 percent more caustic. This is the problem David Moyes has had all season. There has been too little evidence of his football brain, and rather too much of his tin ear.
* * *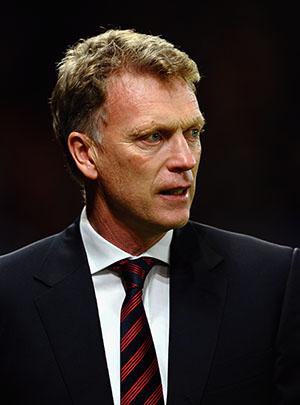 While advances in sports science and analytics have made football management more technical than ever before, the job remains essentially about people skills and communication. Those are still the keys to that mysterious thing called inspiration, and in a football arms race where everybody is eating the right things and (mostly) training the right way, inspiration can still make the difference. It was Ferguson's gift that, whether by bullying or cajoling or encouraging, he was invariably able to push the right emotional buttons, to think of the right thing to say at the right time. 
Moyes has shown a sixth sense for pushing the wrong buttons. As United have reeled from defeat to defeat, bewildered by the sudden disappearance of their powers, crying out for inspiration, Moyes has shown himself incapable of rising above leaden clichés cluttered with disheartening qualifiers. 
"We just didn't get to the required standard." "I take responsibility, it's my team and we have to play better." "We have to try and do something about our league position." "It's a long journey here and this is only the start of it. It is just going to take a little time to get it sorted." Moyes-speak is the rhetorical equivalent of 81 crosses against Fulham. Imagine Winston Churchill had promised not "blood, toil, tears, and sweat," but to "hopefully try and work hard to make life difficult for Mr. Hitler." 
That word "hopefully" has become a kind of verbal tic. Every sentence that includes "hopefully" admits the possibility of failure. Would the voice of Milton's Satan have echoed through the ages if he'd exhorted his evil army with the cry: "What though the field be lost? All is hopefully not lost." 
Two recent examples of Moyes-ian anti-inspiration. Before Liverpool's visit to Old Trafford, Moyes admitted: "They possibly do come here as favorites." The Liverpool manager, Brendan Rodgers, commented after his side's 3–0 win that he would never say the visiting side at Anfield were favorites. When Moyes was asked for his reaction, he replied that "any average person" would have said the same thing. 
When City won 3–0 at Old Trafford, Moyes said: "It's the sort of standard and level we need to try and aspire to get ourselves to at this moment in time." It did not occur to him that the United supporters might not want to hear that they were now trying to aspire to be as good as City, whom Ferguson once ridiculed as a "small club with a small mentality."
It doesn't help Moyes that he suffers by comparison with Mourinho, who is distinguished above all by his mastery of words. The Portuguese native speaks five languages and expresses himself more stylishly than Moyes in all of them. Brendan Rodgers lacks Mourinho's verbal flair, but he has proved adept at a kind of insidious positivity. 
Mourinho and Rodgers are actors, and there are those in England who share the view of Tottenham manager Tim Sherwood that "there are too many actors in this game." But maybe acting ability is an underrated skill now that managers appear on TV several times a week.
Moyes is a terrible actor. His habit of blurting out the wrong thing sometimes makes him seem like a man desperately trying not to give away a terrible secret. And the secret is that even he's not sure whether he's really up to the job.
* * *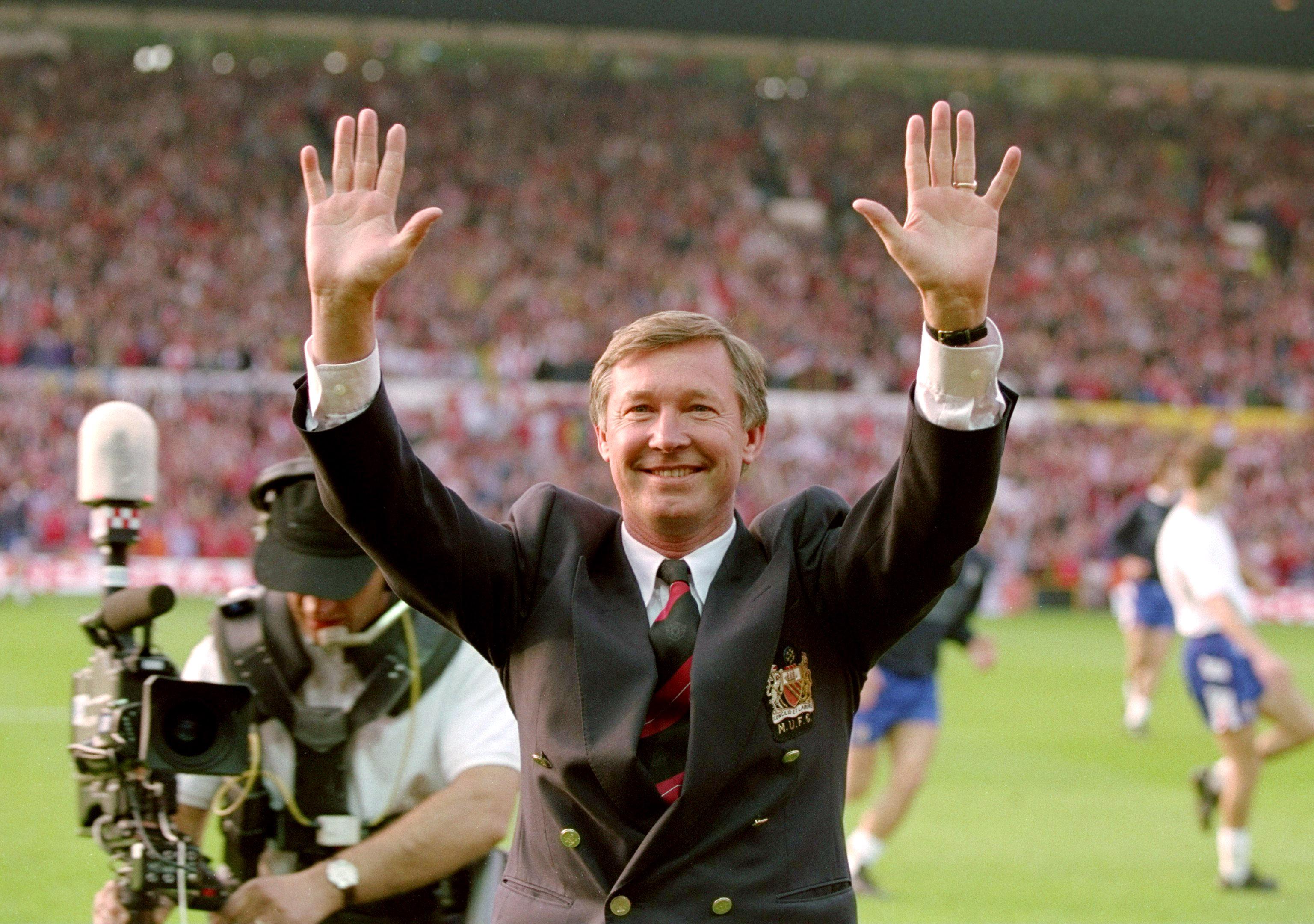 The arguments in favor of retaining Moyes have dwindled to one based on club precedent. Ferguson didn't win a trophy until his fourth year in the job. Given time, this reasoning says, Moyes, too, will get it right. 
It is complicated to draw parallels between Ferguson in the late 1980s and Moyes in 2014 because our sense of time has transformed in the intervening years. When Ferguson started out, the audience for most United games were limited to the 50,000 inside the stadium. Now tens of millions around the world watch every game live, and within half an hour of the latest bad result they have all seen the latest Moyes failure meme on Facebook. Instant communication means instant reaction and counterreaction; whole story arcs can play out in hours where previously they would have taken days or weeks. Criticism of a failing manager can build to a fervor that was not possible in the time before social media.
The increased volatility affects club decision-makers. In the 1980s, United's chairman Martin Edwards could go home after a bad result and not hear any more about the match unless he bothered to pick up the next day's newspaper. In 2014, it's not just in the stadium that Ed Woodward can hear the howls of protest against the man in the dugout. Every time he looks at a screen he sees more alleged evidence of crisis blinking back at him.
Meanwhile, on the training ground, time moves at much the same speed as it did in 1986. The pressures on the manager from outside have grown but his power to mold the kind of team he wants has not accelerated in tandem. A manager today must succeed quickly or be replaced.
Since a manager now has so little time to earn the respect of his team, it's more important that he has their respect from the moment he walks through the door. The only way to command instant respect from a group of champion footballers is to have won at least as much in the game as they have.
If status in football depends on trophies, then when Moyes called his first meeting with the Manchester United first team, the new boss was the most junior man in the room. 
Since Ferguson spent his life studying the mechanics of power, it's surprising that he apparently believed he could bestow the necessary authority upon Moyes by decree, simply because he liked him. 
Ferguson has not remained above the rising tide of anger. A poll by the fanzine RedIssue suggested that up to 40 percent of United fans blamed him for the way things have turned out. At the City game he became the target for abuse from angry fans expressing that very opinion. He, too, may be reflecting on whether his original conviction about Moyes was correct. 
It's tempting for successful people to flatter themselves that they are successful because they are, at heart, good. Alex Ferguson is not a sentimental man, but maybe he began to sentimentalize aspects of his own mythology. He may have started to believe that the roots of his success lay in his solid Scottish values, his honest, working-class ethics. Maybe when he looked at Moyes, his fellow Scotsman, he saw some of the qualities that he liked to see in himself.
In his autobiography, Managing My Life, Ferguson writes, "Loyalty has been the anchor of my life." But when Roy Keane—one of several great players Ferguson ultimately drove out of the club—was asked to define the manager, the word he chose was ruthless.
Managing Manchester United is not a job for a custodian type. The United manager has to carry the hopes of hundreds of millions of supporters, to whip star players into line, to remain serene amid a ceaseless media frenzy. You don't have to be a ruthless egomaniac with delusions of grandeur, but it helps.
When Ferguson chose Moyes over Mourinho, he may have thought he was appointing a successor in his own image. If that was Sir Alex's intention, it's clear that he chose the wrong man.
The question now is whether the Glazer family decides to stick with Moyes for at least the start of the coming season, or relieve him of his duties in the summer. Next week Bayern Munich visit Old Trafford for the Champions League quarterfinal. The record-breaking German champions are the best team in the world. A win for United would be something like a football miracle.
In a strange way, Bayern may have arrived at the best possible time for David Moyes. Because only a miracle can save him now.