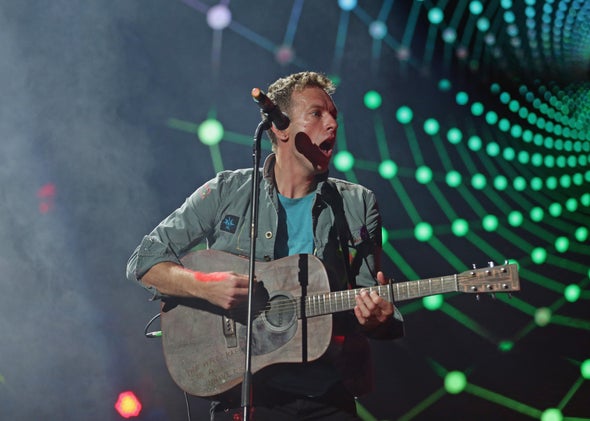 If the first song off Coldplay's next album sounded like a bad parody of Bon Iver, then their first single sounds like The xx—in the best way. While "Midnight" was mush-mouthed and self-serious—the video had Chris Martin dancing with forest animals while making less sense than the fox—"Magic" aims only to be a hushed, simple pop song, and it's all the prettier for it.
Over a spare electronic drumbeat and what sounds like a single, steadily plucked, reverb-heavy bass string, Martin sings in almost a whisper: "And if you were to ask me/ After all that we've been through/ Do you still believe in magic?/ Yes, I do."
After two or three minutes, what you might think of as Coldplay's own sound enters the mix: An acoustic guitar comes strumming in, Joshua Tree-like, and Martin—as he does at the climax of all good Coldplay songs—transitions up into his falsetto. Do I still believe in Coldplay? Sometimes, yes, I do.

You can purchase "Magic" now on iTunes. Coldplay's next album, Ghost Stories, which will feature both "Magic" and "Midnight," is out May 19.
---