At 95, photographer Bill Rauhauser is something of a legend in the Detroit arts community. He's spent more than 60 years taking beautiful street images that reflect the vibrancy and history of the city's past. In January, Rauhauser was named the 2014 Kresge Eminent Artist, an honor that comes with a $50,000 prize. Later this year, Kresge will publish a monograph of Rauhauser's career.
Rauhauser started taking photos in high school with a plastic camera he ordered from a magazine for 39 cents. He later traded a stamp collection for a 35-mm camera. Rauhauser started his career as an engineer and only thought of photography as a hobby until he saw a Henri Cartier-Bresson exhibition at the Museum of Modern Art on a visit to New York. "His work was so fascinating and so strong. I just fell in love with it," he said. "That made me think it could be an art form."
Rauhauser spent 30 years teaching photography at the College for Creative Studies, which gave him the ability to spend more time on his craft. Getting a great photo, he said, requires a combination of being at the right place, shooting at the right time, having a broad cultural awareness, and a bit of luck. "Photography was something that was in my blood. I was able to use the extra time and inspiration to walk the streets of Detroit at the time and build up a large body of work while it was still a really beautiful city," he said.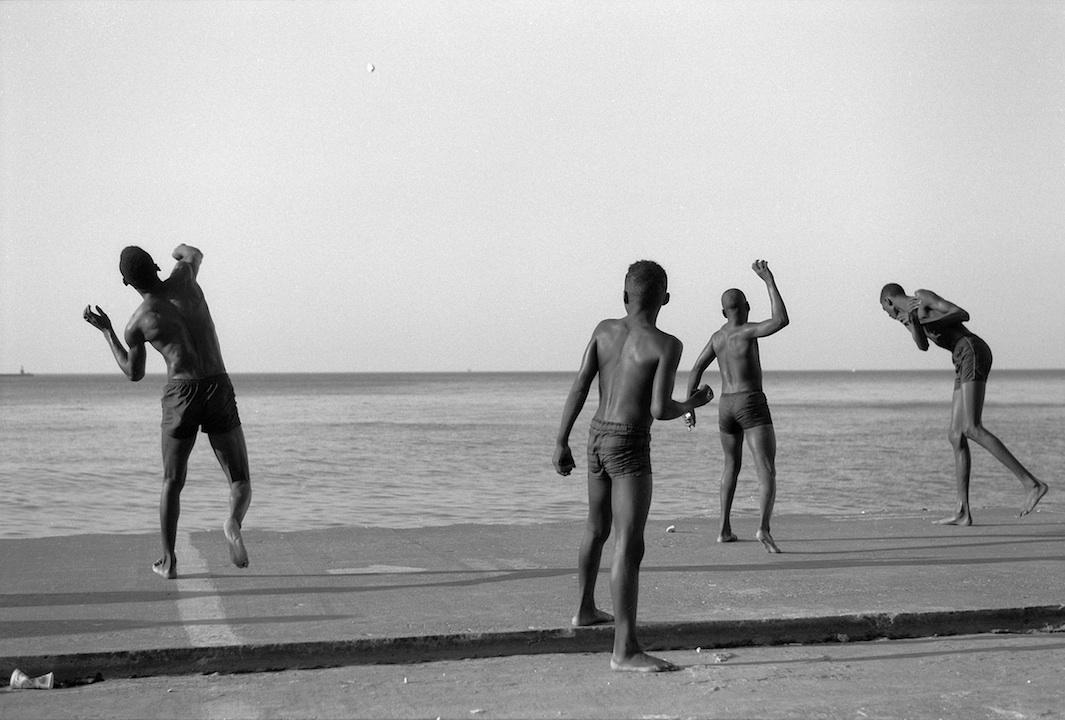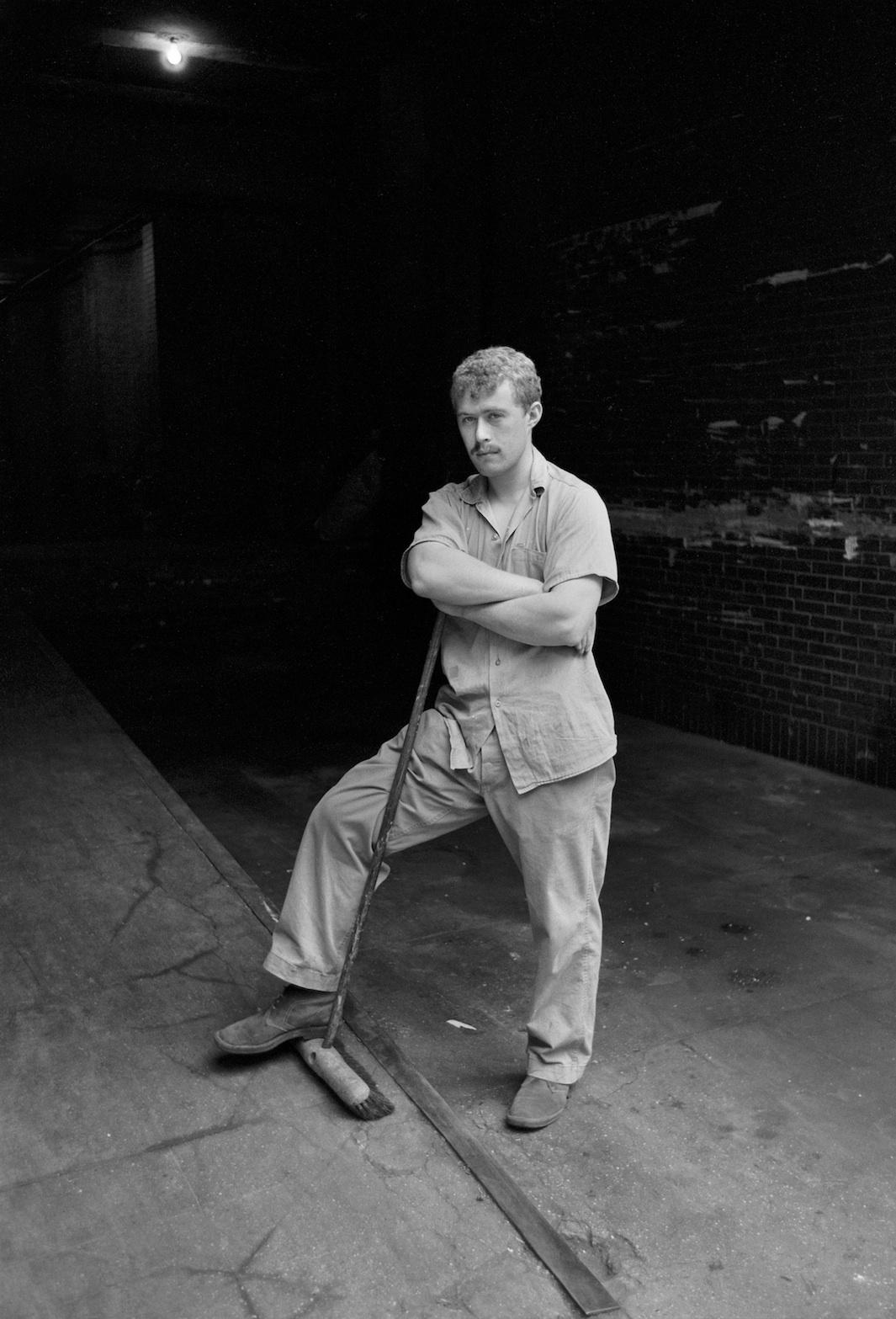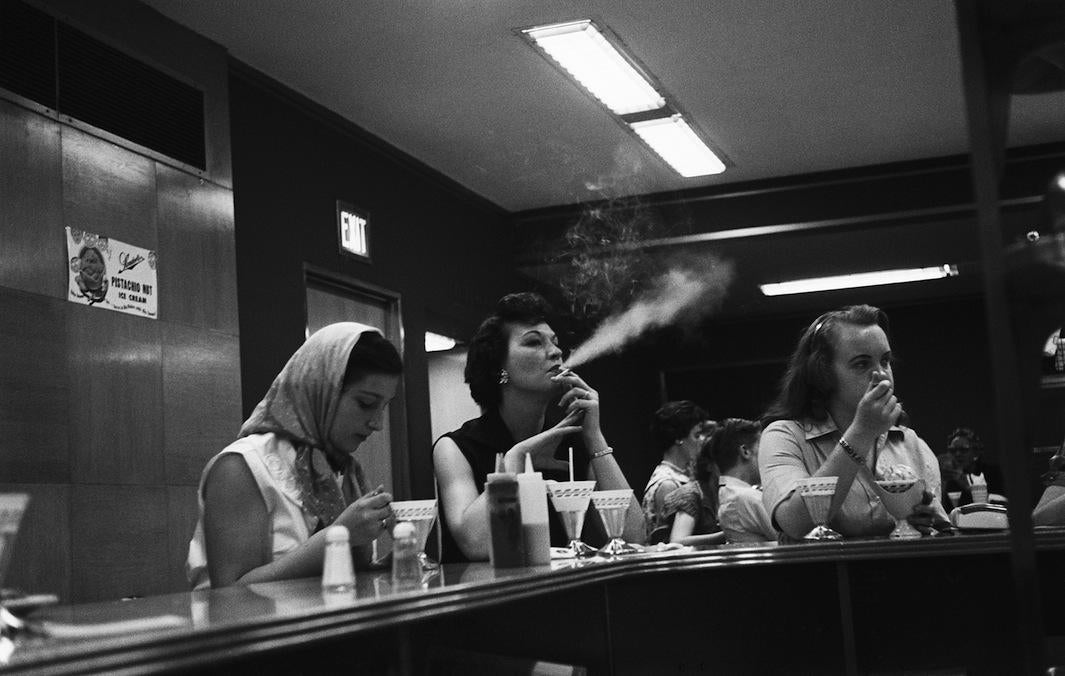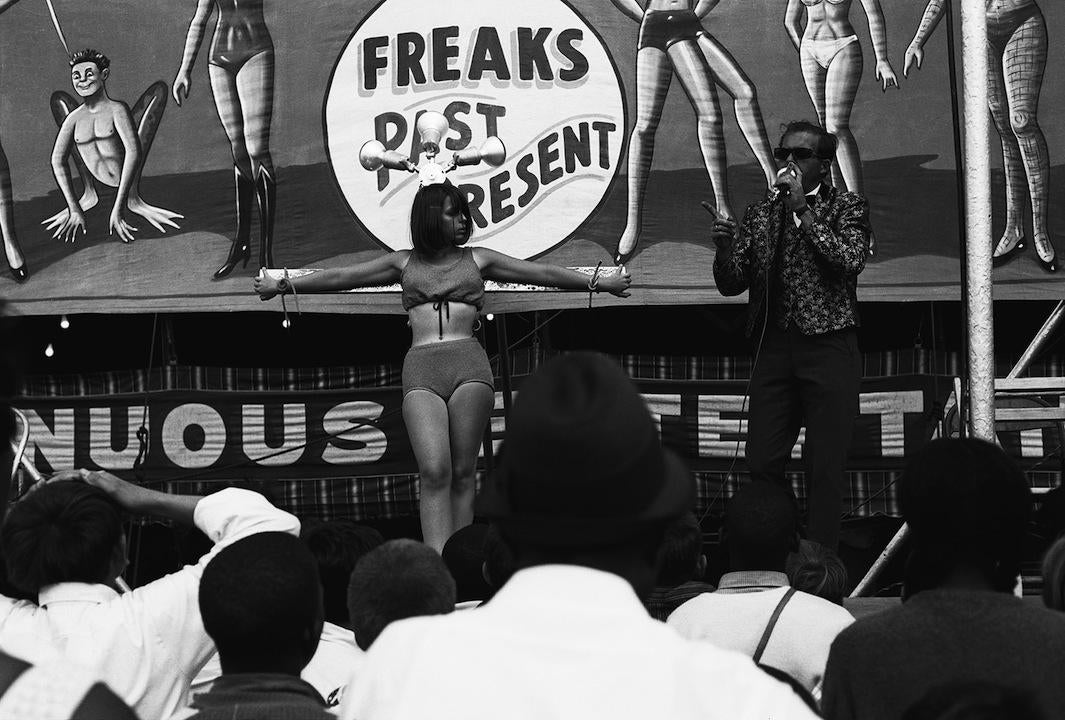 Although Rauhauser mostly eschewed color for black-and-white photography, he didn't shy away from digital photography. Still, he has found the ubiquity of cellphone cameras detrimental to his practice. "It's very difficult to become invisible now. My way of working was to dress in a way that would not draw attention so I could fit in with the crowd. I'd walk up to somebody crossing the street and I could get a photo without being noticed. Not anymore," he said.

These days, Rauhauser spends most of his time scanning thousands of his old negatives and looking for new gems among them. On days when the weather is good, he still goes out into the streets with his camera, but he mostly prefers to remember Detroit for the way it used to be. "I don't photograph Detroit much any more," he said. "The contemporary photographers are interested in flocking to Detroit and photographing the burned-out hulks of houses and vacant lots. I spent a little time there and took two photographs and decided it wasn't for me. Most of my photographs were made in the '40s, '50s, '60s, '70s, and '80s. All the photos I took showed Detroit as a really viable city."