At the medal ceremony for Sochi's women's hockey tournament, the bronze-medal-winning Swiss accepted their prizes cheerfully and waved their bouquets. So did the triumphant Canadians, who had validated their nation's status as hockey's homeland by rallying from a 2–0 deficit to beat the United States. In the middle were the Americans. Some players were in tears as they gamely bowed their heads to accept their ribbons. No one smiled.

Welcome to the phenomenon of Silver Medal Face. Academic studies have found that silver medalists are less happy with their reward than the bronze medalists they've outperformed. Third-place finishers are thrilled to be on the podium. Silver medalists—particularly those who've just lost championship games—are still in the grip of self-recrimination and gold medal envy.
San Francisco State University psychology professor David Matsumoto and Bob Willingham of World of Judo magazine conducted a study of Silver Medal Face by examining photos of judo competitors at the 2004 Athens Games. They found that 13 of 14 gold medalists smiled at the end of their matches. So did 18 of 26 bronze medalists. The silver medalists were either blank-faced or rueful, and the ones "who displayed something displayed discrete, negative emotions." On the medal stand, they were much more likely than other athletes to display forced smiles.

Now, a tour of some of the sourest second-place finishers in Olympic history.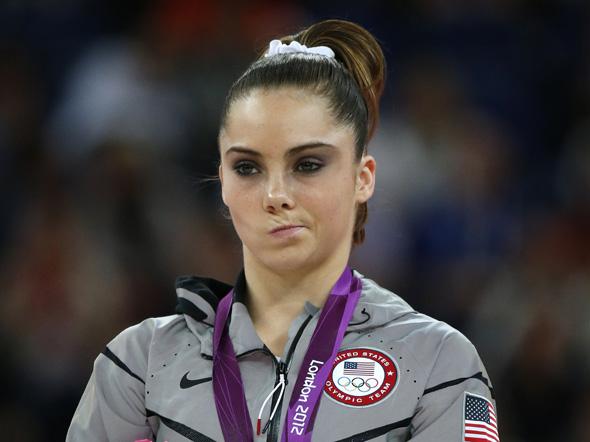 McKayla Maroney, women's vault, gymnastics, 2012: Maroney became an Internet meme after pulling a dour, tight-mouthed face on the medal stand. The "not impressed" gymnast was Photoshopped in front of the Sphinx, at the Apollo XI moon landing, and in the White House situation room during the killing of Osama Bin Laden. When Maroney actually visited the White House, she and President Obama posed together in her trademark squinch, showing she was in fact a good sport.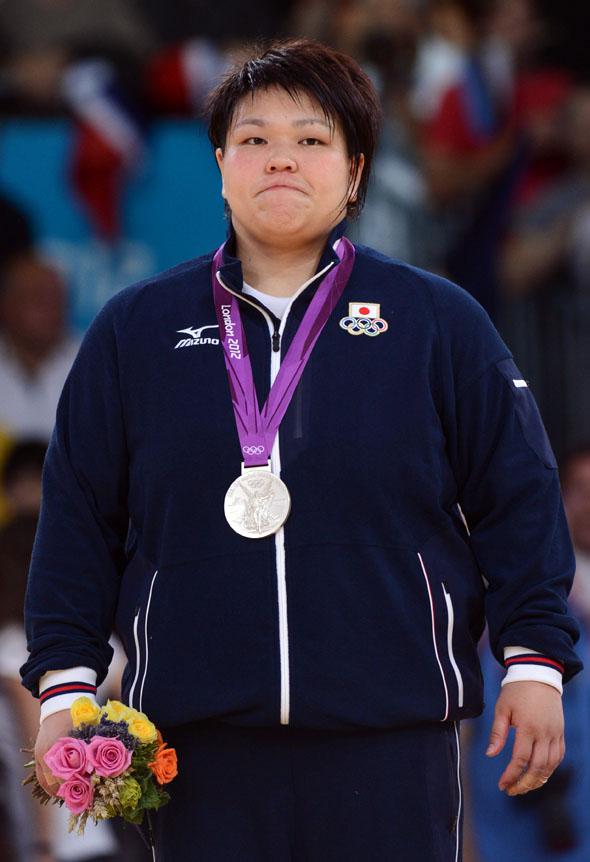 Mika Sugimoto, judo, 2012: The Japanese judoka was so upset about losing the heavyweight match to Cuba's Idalys Ortiz that she screwed her face into a tight pout on the medal stand.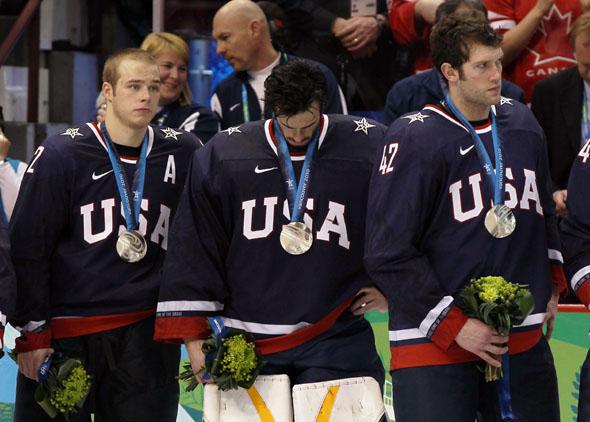 U.S. men's hockey team, 2010: Team USA was uniformly solemn when accepting its silver medals after an overtime defeat at the hands of Canada. They weren't as devastated as this year's women's team, though, because a) they hadn't blown a lead, and b) they were all going back to the NHL, where they earned millions of dollars and still had a chance to win a Stanley Cup.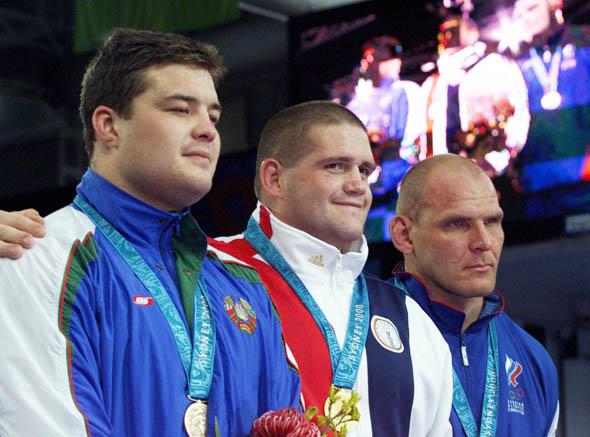 Aleksandr Karelin, Greco-Roman wrestling, 2000: Going into the Sydney Olympics, the Russian super-heavyweight had never lost a match in international competition, and considered himself a symbol of his nation's strength and endurance. Then American Rulon Gardner broke his grip during the gold medal match, becoming the first wrestler ever to score a point on Karelin. Karelin's icy gulag death stare during the medal ceremony is one of the most terrifying sights in Olympic history. (Still a Russian Olympic hero, Karelin participated in the torch-lighting ceremony in Sochi.)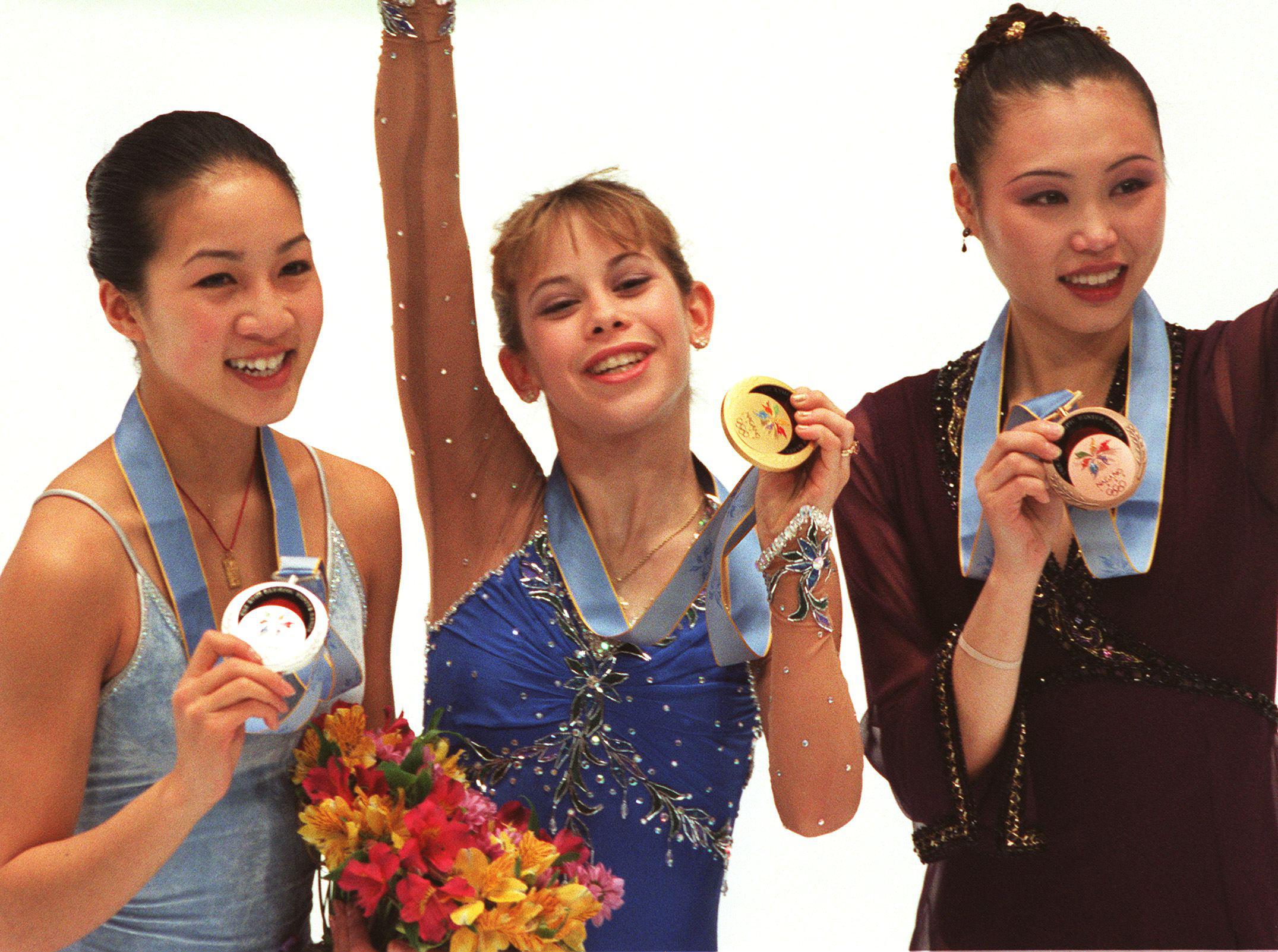 Michelle Kwan, figure skating, 1998: At the Nagano Games, Kwan burst into tears in the "kiss and cry" after realizing she wouldn't catch fellow American Tara Lipinski. By the medal ceremony, though, Kwan had recovered her composure—bronze medalist Chen Lu of China looked much more stricken on the podium.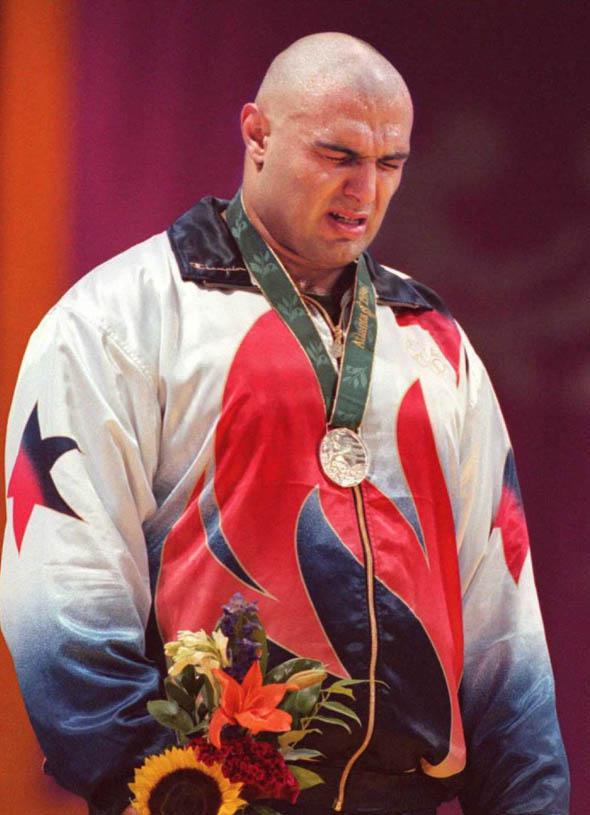 Matt Ghaffari, Greco-Roman wrestling, 1996: If it wasn't easy for Karelin to accept defeat, it wasn't easy for his opponents, either. American Matt Ghaffari wept on the medal stand after losing to the Russian Bear.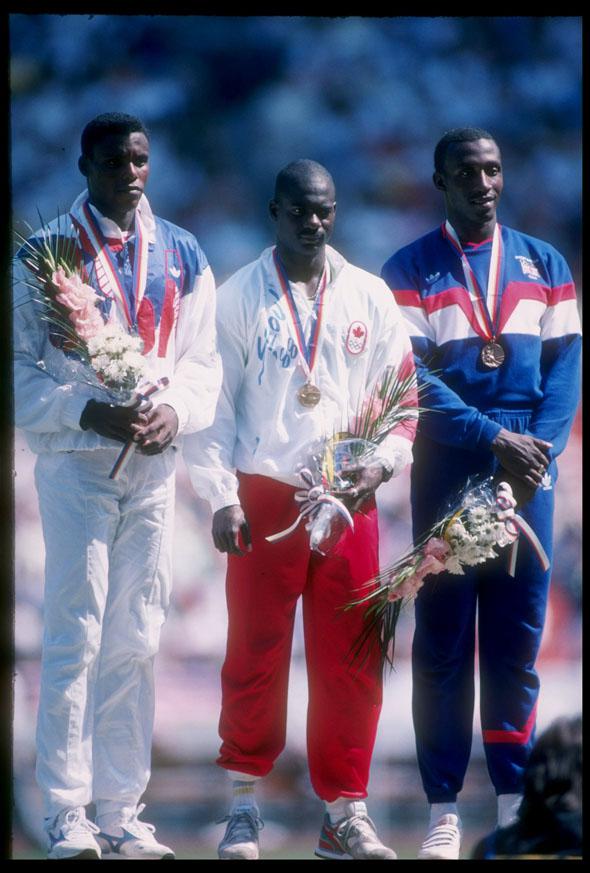 Carl Lewis, 100-meter run, 1988: Lewis had been accusing winner Ben Johnson of steroid use for years before these Olympics, so he had a reason to feel resentful about taking second place. Lewis' scowl is a classic contrast to bronze medalist Linford Christie's sunny expression. Days later, Johnson tested positive for stanozolol, vindicating Lewis and promoting him to the top of the podium.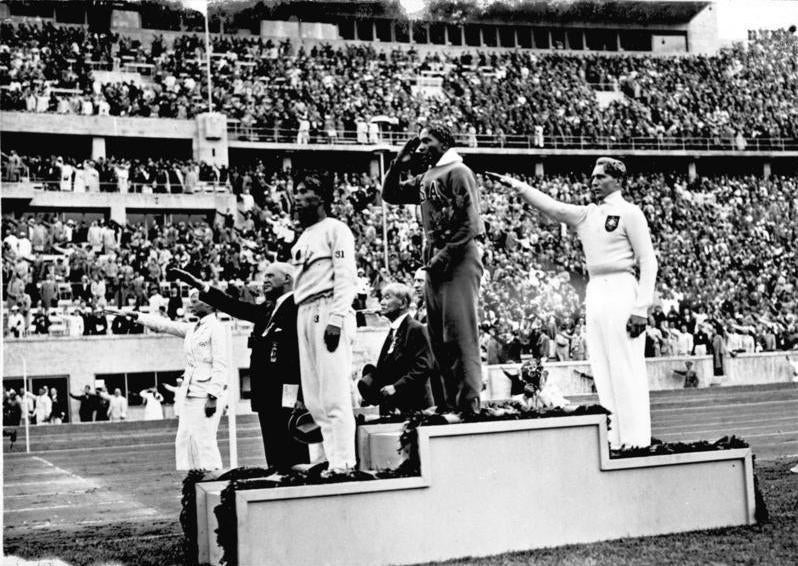 Luz Long, long jump, 1936: Long, who became a friend and admirer of gold medalist Jesse Owens, maintained a soldier's bearing as he received his silver medal in Berlin, performing the Nazi salute for his nation's flag.*
*Correction, Feb. 22, 2014: This post originally misstated that Adolf Hitler snubbed Jesse Owens by not attending the American's medal ceremony. Hitler didn't acknowledge any winners after the first day of competition at the Berlin Games.