Phillip Toledano jokingly refers to himself as the Oprah of photography. His work has covered radical plastic surgery, sex phone operators, and portraits of people playing video games—a talk show–worthy portfolio of subjects.
But after covering a wide range of wild topics, Toledano turned the camera toward more sensitive subjects in his own life. The first, Days With My Father, began after the sudden death of his mother in 2006. The photographic journal, which was published as a book in 2010, documented the last few years of his father's life; his father's death left Toledano—an only child—without any immediate family.
Shortly after losing his father, Toledano became a father himself, something he had never desired or planned. At first, after the birth of his daughter, Loulou, he found he was unable to connect with his newborn emotionally. "At the beginning it was very hard," Toledano said. "I didn't like it. I didn't really have a connection, but you're not supposed to say that. Like most of life's big events there is a very specific script you're supposed to read off the teleprompter, and I'm not reading the script. It's not like I'm saying a radical thing; it's just that I'm saying it in public, and it's something people don't really do."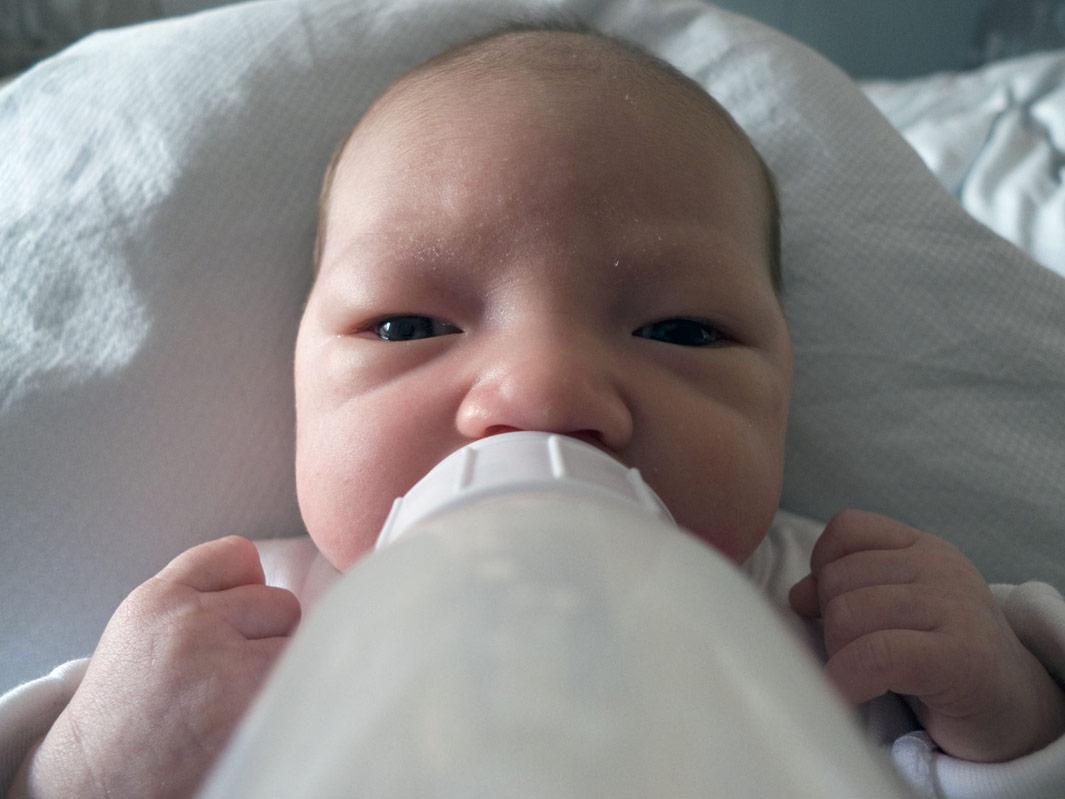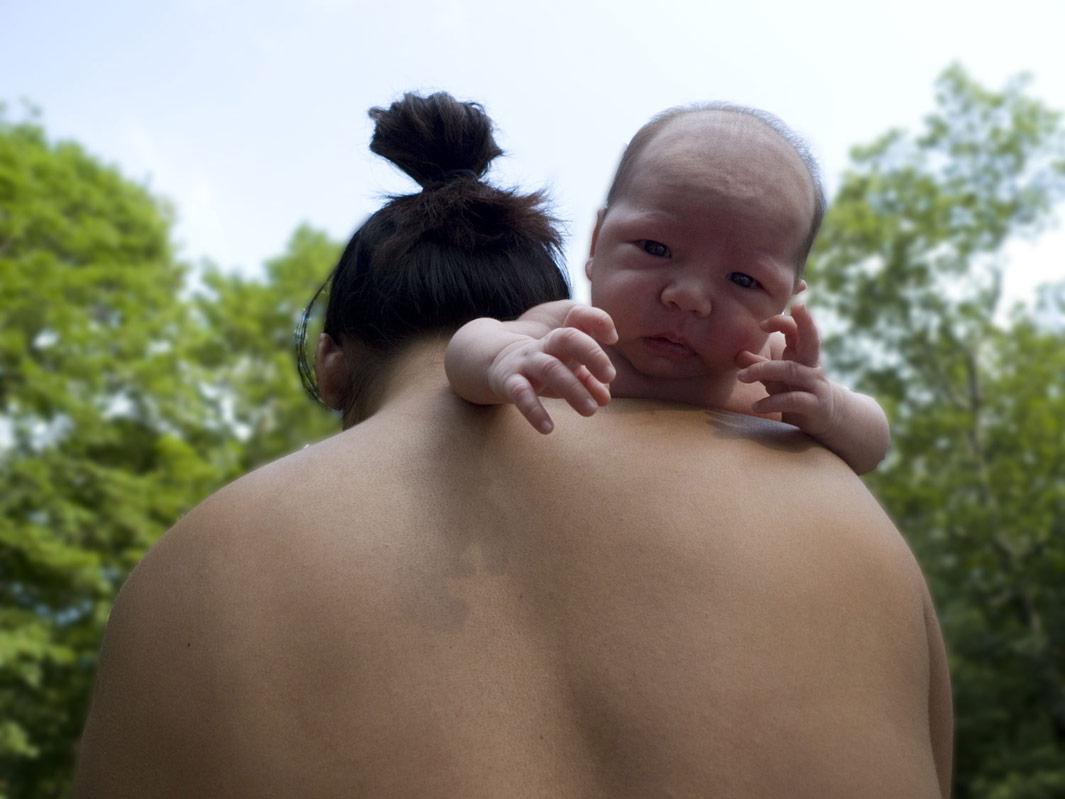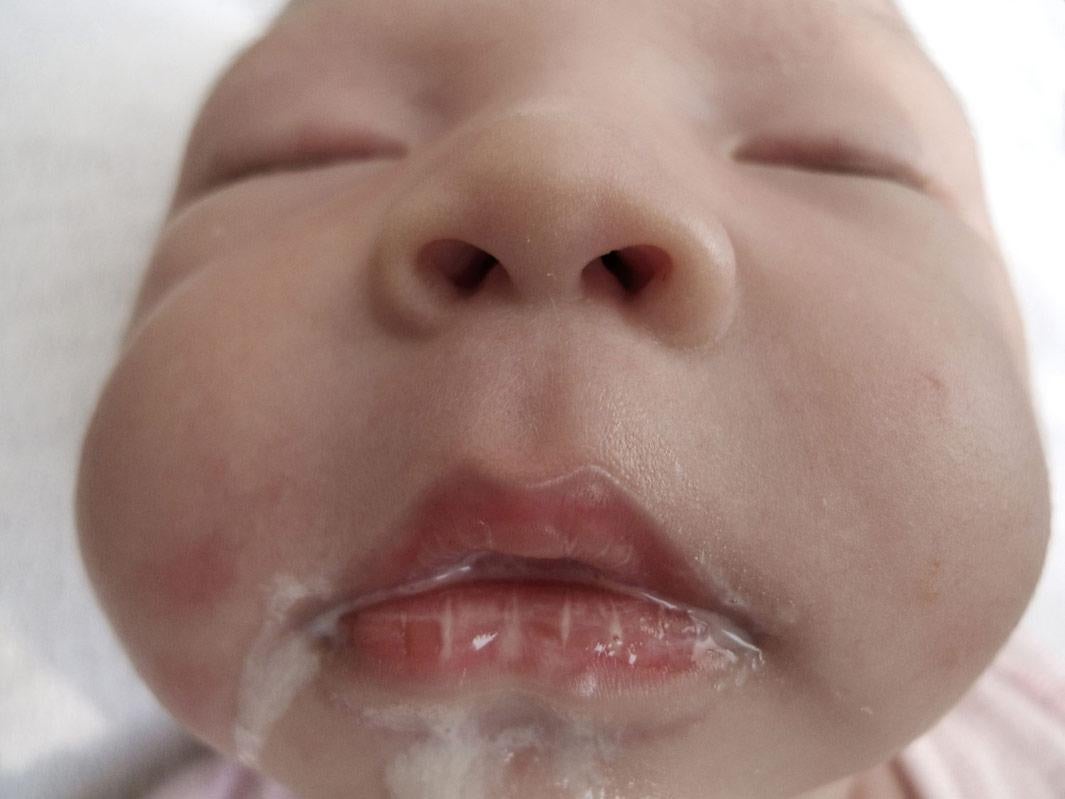 Although Loulou was an addition to his family, Toledano said the recent passing of his father coupled with Carla, his wife, "disappearing into Loulou" made him feel as if he were vanishing. "For me, everyone I knew, everyone who was close to me disappeared," he said. "Everyone got on the bus and left, and I was left holding the bag, saying, 'Wait for me!' "

Toledano began blogging about his initial feelings about Loulou—"What kind of conversation can you have with an amoeba? None!"—and recently published the work as a book titled The Reluctant Father. It's a journey that begins with confusion, coping with his daughter's inability to verbally communicate, embarrassment toward her public outbursts, and changes in his relationship with Carla; it ends with Toledano hopelessly in love with Loulou. "I'm not debating the genius of children. I'm just saying I didn't really enjoy the experience initially, and of course now I'm a fully paid-up cult member," he said.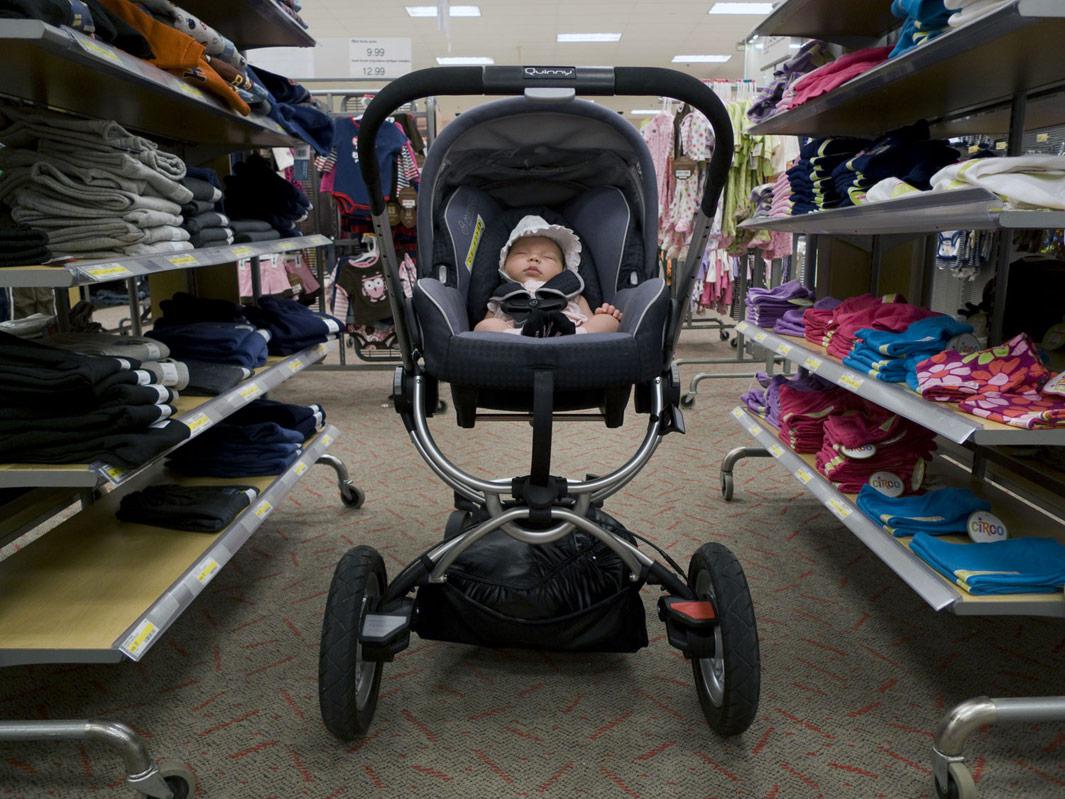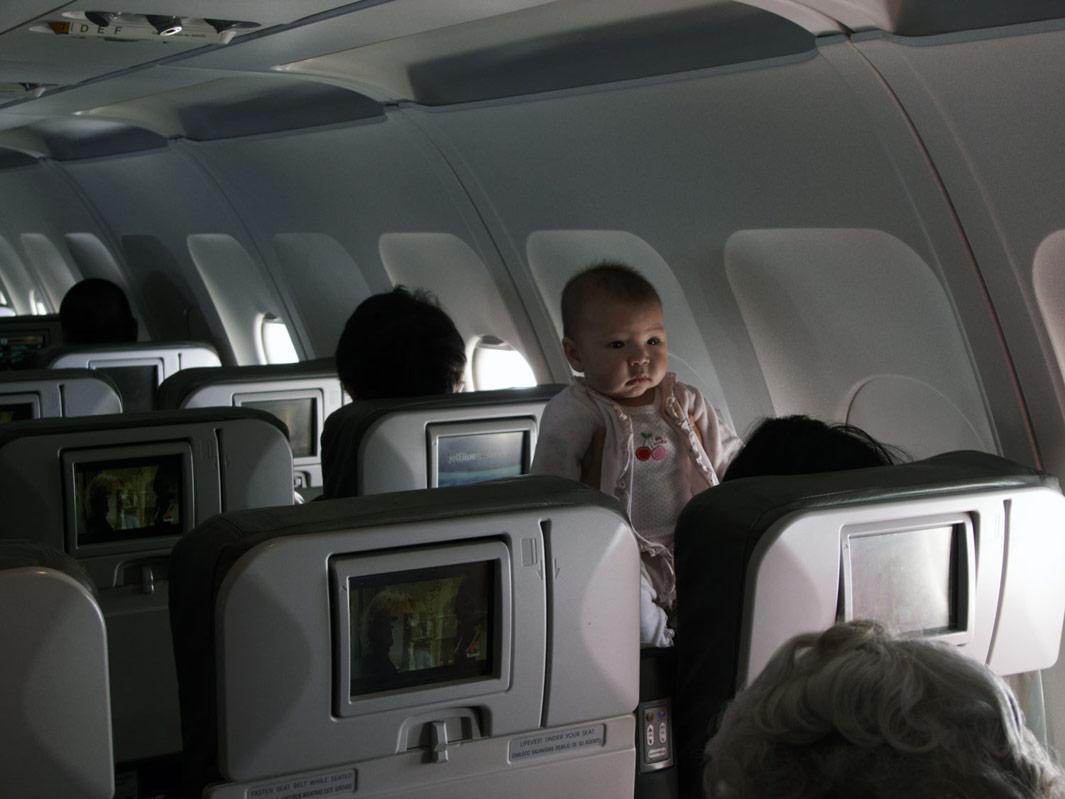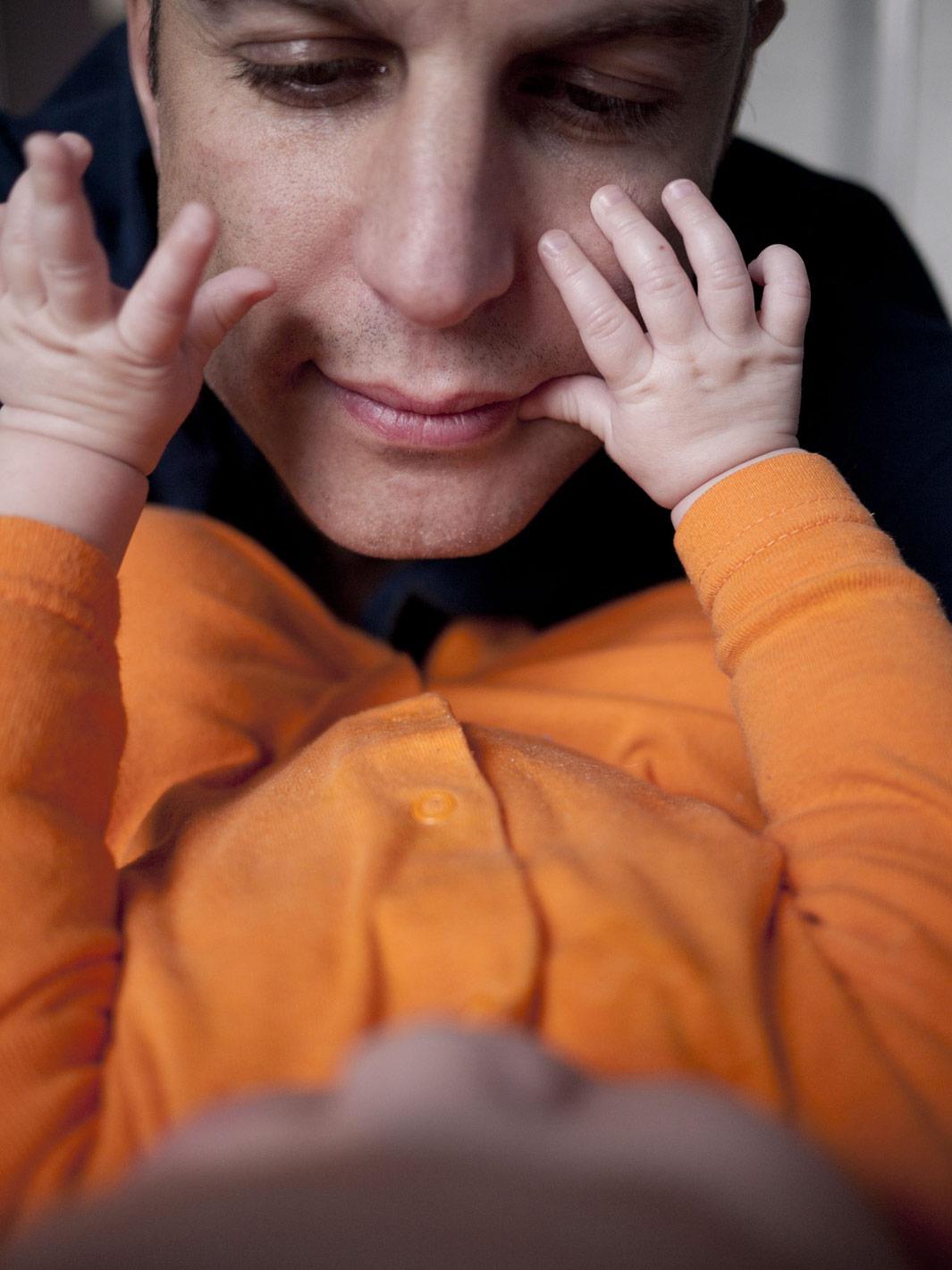 Since he began sharing his experiences, Toledano has received a lot of attention from media and fans of the blog. Part of the attention is due to his honest account of his experience. Toledano said the people who have responded positively to his work aren't just men in a similar situation—most of the email he's received about the project has been from women talking about their experiences with motherhood and saying they had gone through similar experiences but didn't know how to talk about it. Another part of the draw is that he delivers his experiences with a heavy dose of humor. "English people generally approach things with a sense of humor," he said. "The way you deal with misery in England is through humor … that's certainly how I've dealt with miserable things; humor makes it all bearable to me." 
Talking about life has put a lot of attention on Toledano. Since his parents died, he said he has been sorting through emotions as a way of "fixing" himself. "Maybe it's the only child syndrome," he said, laughing. "I have no one to talk to but myself, and I happen to do the talking online to a lot of people. … The funny thing about Days With My Father and The Reluctant Father is that it seems fairly clear that as much as we as artists like to find interesting, obscure things to talk about, the stuff the world kind of cares about is babies, old people, and animals—that's kind of it. If someone said, 'What is the trick of becoming a wildly successful photographer?' just take pictures of babies, animals, and old people, and you're all set."