Today's cowboys live in the shadow of myth, but their lifestyle has evolved a great deal over the years. British photographer Peter Byrne became interested in documenting contemporary cowboy culture after visiting a ranch in Texas on a road trip. The photos from his series "Riding the Line," taken during the course of a year at 45 ranches in 12 states, offer a window into a storied but often misunderstood world. "I didn't want to produce a series of stereotyped images similar to those we often see of cowboys in coffee-table books and magazines. I wanted to try and get a bit deeper and show a little more reality—not really to debunk the myths, [but to] just avoid them," Byrne said via email.
Byrne stayed in his 1970 VW camper on each ranch from a couple of days to a few weeks in order to document a cowboy's complete cycle of work. While his subjects were happy to be photographed, Byrne was careful to stay out of their way during the workday and to earn their respect. To that end, Byrne learned how to ride a horse and researched cowboy history and working practices, which he said was a great help in his immersion. "Generally, though, few words were spoken during the working day. Once work was over we interacted extremely well. They wanted to know about my life in the U.K. as much as I wanted to know about theirs," Byrne said.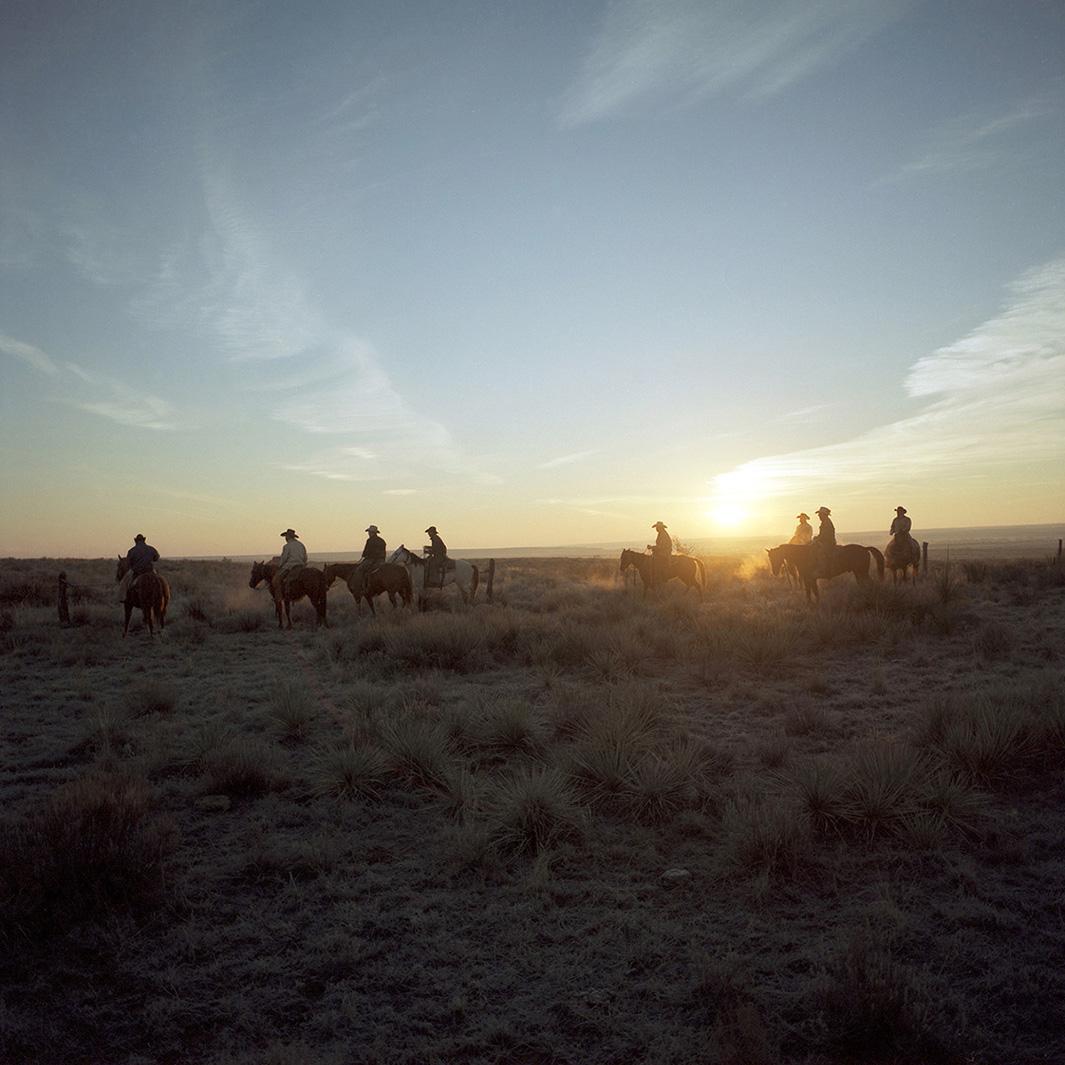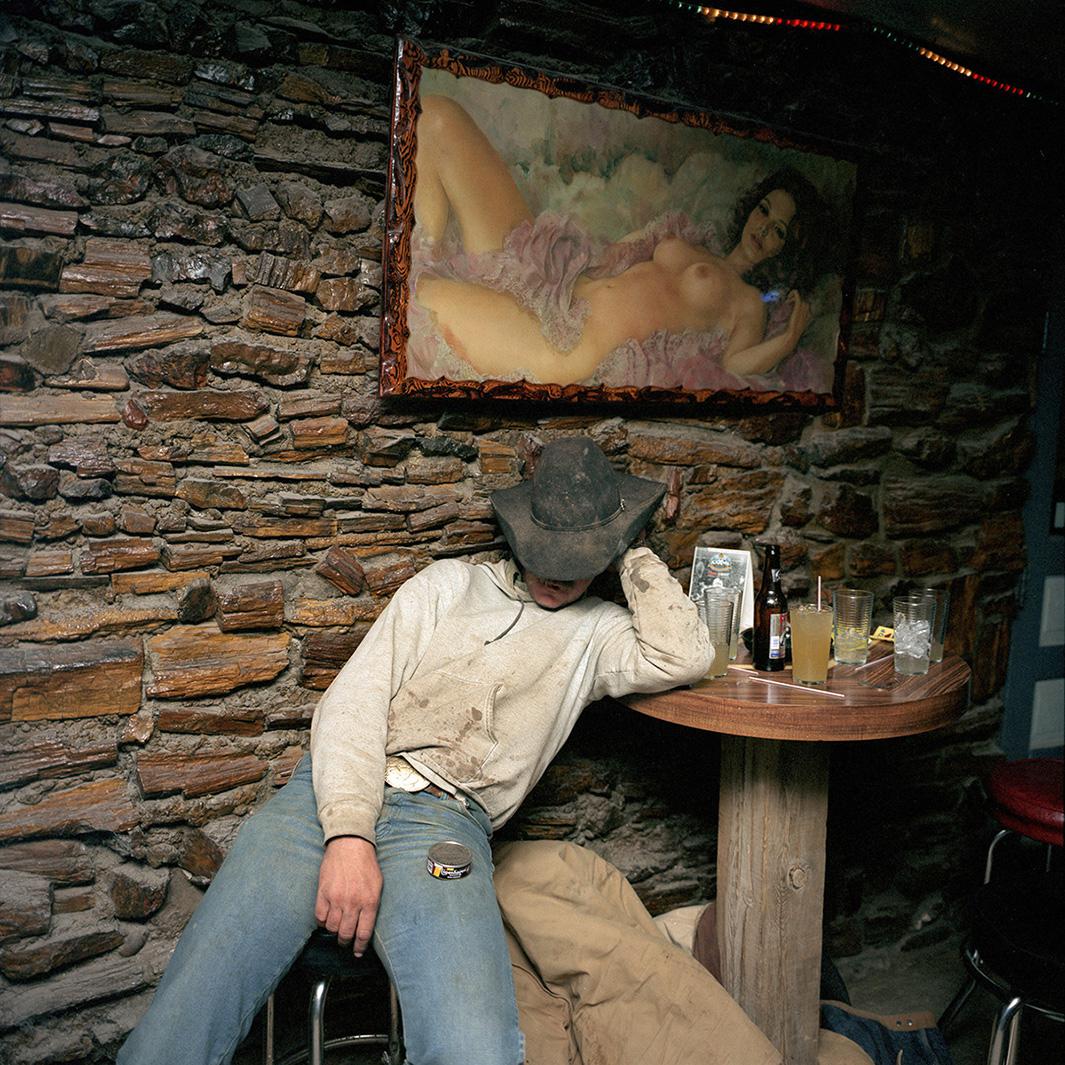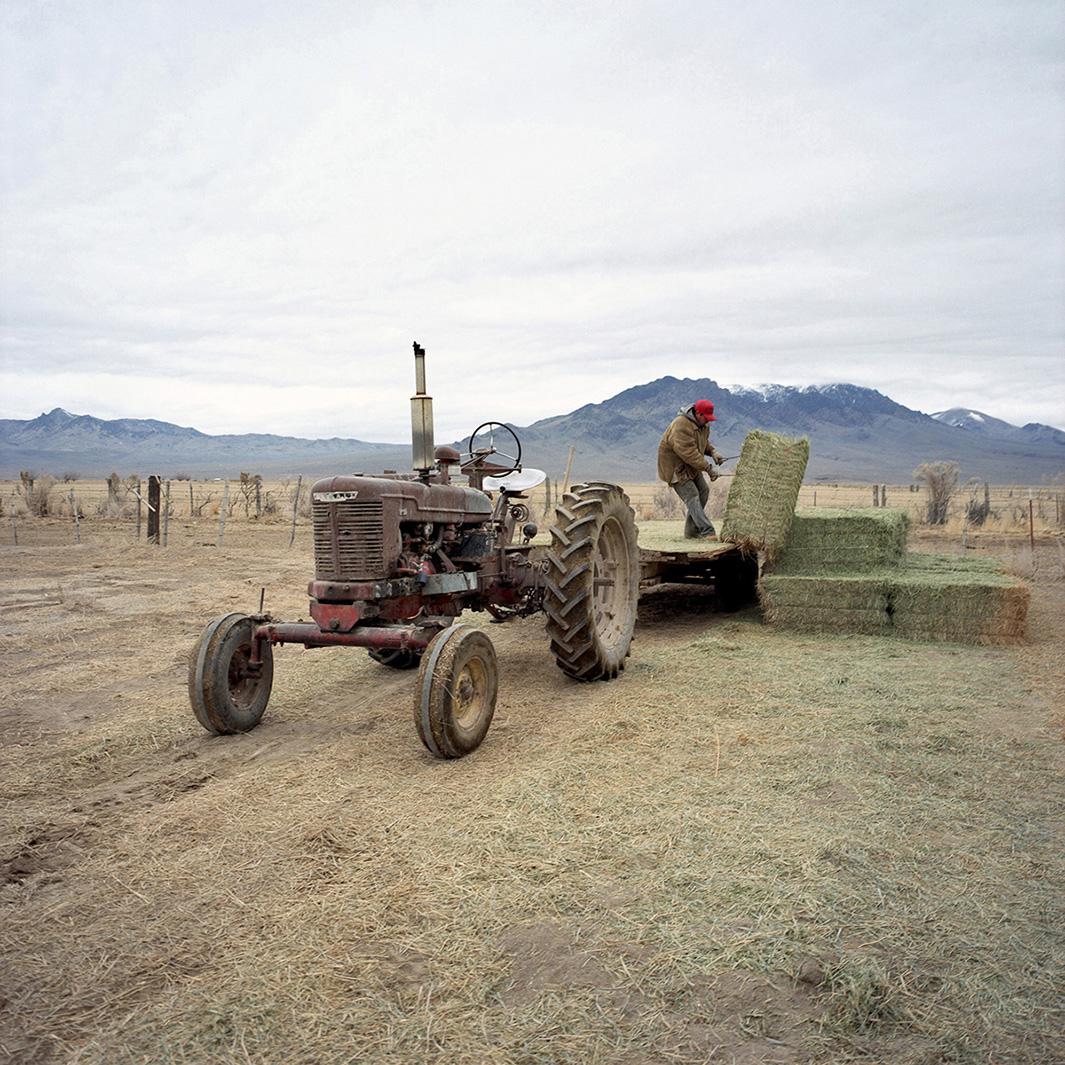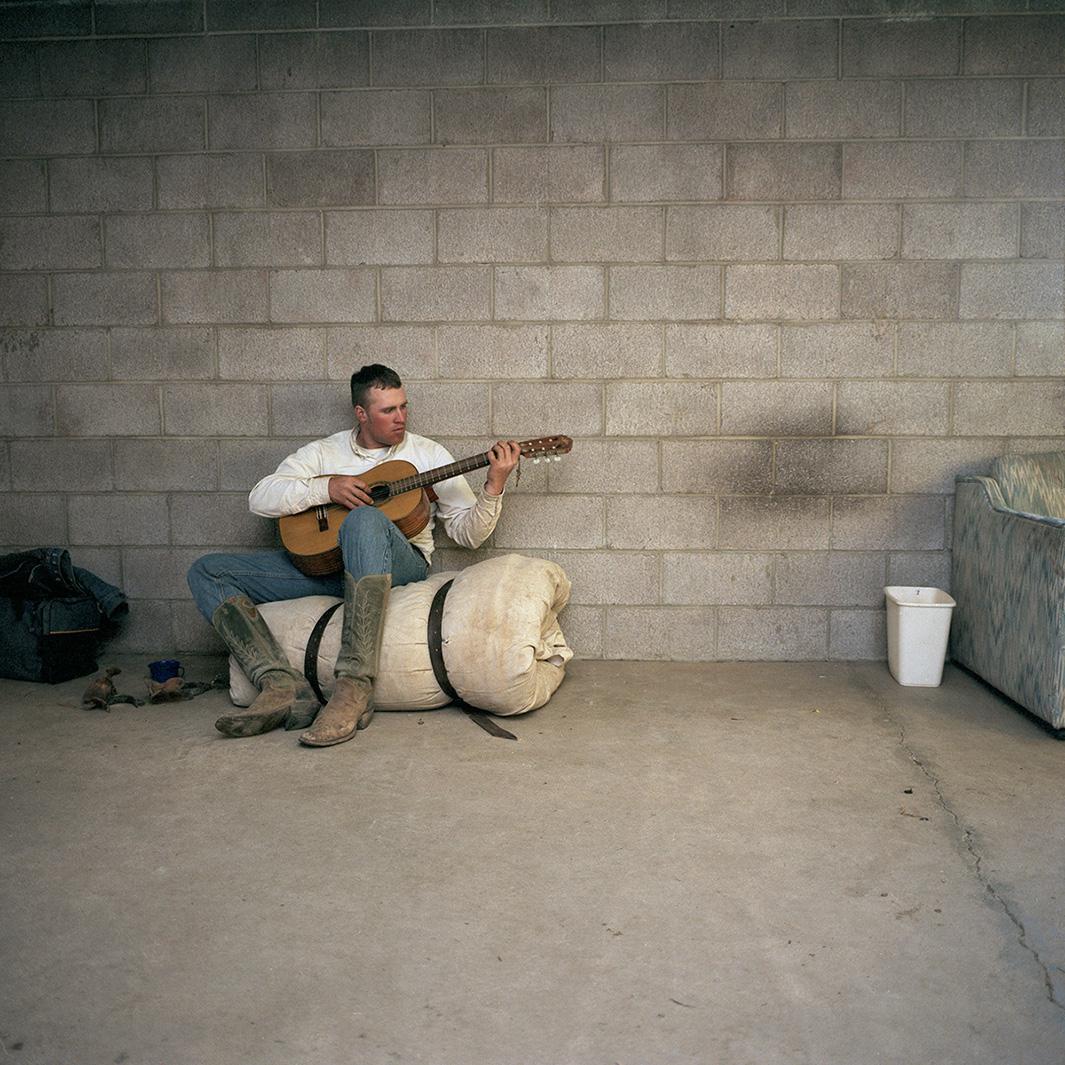 Byrne was especially curious about the cowboys' relationship to the land they inhabit and maintain. "There is no doubt that a great deal of the landscape in the American West is truly magnificent. It is unimaginably big and literally goes on for as far as the eye can see, with no signs of urbanization, no towns or cityscapes on the horizon, just mile upon mile of sagebrush or mesquite trees with a smattering of mountain range in the distance," Byrne said. "There is a great sense of absolute peace and solitude when you are immersed in this land, and it's impossible not to be affected by it. I'm sure this has a great impact on those who live and work on it," Byrne said.
Although a lot of Byrne's images emphasize this quiet expanse, other photos in his series are bloody and violent. "It's always hard to see animals suffer, and during the project I witnessed and photographed a few incidents which left me slightly uncomfortable. It would have been easy to leave those images out of my final edit. However, it's important for me to try to present an accurate portrayal of any situation I photograph and not a whitewashed version of events," Byrne said.
Byrne's experience attuned him to the hard labor, long hours, and dangers that cowboys endure on the job. It also showed him how cowboy life has changed. But looking at his photos of great open plains and big skies show that some things about the cowboy aesthetic are eternal. "This landscape fascinates me, and in some ways it's the one part of cowboy life which has remained constant throughout its history. It provides us with the perfect backdrop and in many ways is where the real myth of the cowboy still holds true," he said.