On Thursday, Evgeni Plushenko pulled out of the men's figure skating competition in Sochi after tweaking his back during warm-ups. Many, many hours later, NBC's prime-time coverage treated Plushenko's departure as if it were a complete shock. The Peacock teased the Russian's performance for a long time, going on about how thrilling it would be to see him perform in front of his home crowd. Announcers Tom Hammond, Scott Hamilton, and Sandra Bezic then expressed surprise and dismay that Plushenko would in fact not be skating. The AP's television writer notes that NBC should have covered the Plushenko news "in a more straightforward manner." Yeah, that. But also: How dumb do you think we are, NBC? Apparently very, very dumb.
Why are we angry? In 1992, an NBC Sports exec coined the hilarious euphemism "plausibly live" to describe tape-delayed events that were presented as if they were happening right now. Twenty-two years later, in an age where NBC streams every Olympic event, presenting news on tape delay is an impossibility. And yet the Peacock charged right on ahead, refusing to alter its Plushenko-heavy storyline even though the guy didn't compete.
Twitter was not amused:
How angry are we? Not that angry. This is an elitist rage, one emanating more from news-obsessed journalists than the general, NBC-watching populace.
How angry should we be? Mildly angry. I was surprised by NBC's actions here, but I shouldn't have been. The prime-time broadcast has long been plausibly live, and it will continue to be plausibly live. No matter the newsworthiness that happens in the snow and ice, the Peacock will be perfectly happy to put its fingers in it its ears and say "lalalalalala" until the prime-time broadcast begins.
Rage-o-Meter Score: The white-hot rage of journalists scorned feels like a nice cool breeze to the Peacock—who cares what those fools in the media think? The flames dip down from a four to a two on our six-point scale of rage.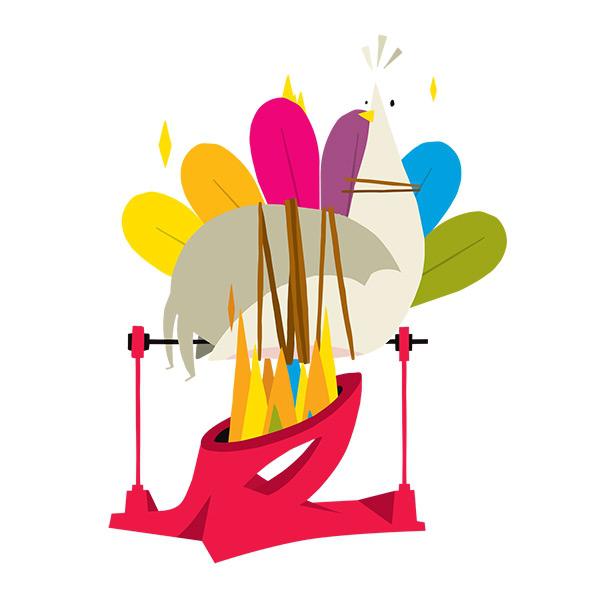 Previous Rage-o-Meter entries:
Monday, Feb. 10: Butchering the opening ceremony.
Tuesday, Feb. 11: NBC's snowboarding coverage is terrible. We want more of it!
Wednesday, Feb. 12: Matt Lauer steps in for Bob Costas. NBC viewers did not like his beard.
Thursday, Feb. 13: An NBC announcer notes that women skiers wear "a little bit of makeup."