On Monday night in Sochi, America's lithe, spangly skating sweethearts Meryl Davis and Charlie White made their country proud by winning America's first-ever gold medal in the great sport of ice dancing. Davis and White's win might have been America's highest-profile gold at these Sochi Games, and the viewing public broke out the giant foam fingers and miniature American flags in anticipation of the upcoming medal ceremony, where White, Davis, and America would finally get the recognition they so richly deserve. Unsurprisingly, NBC ruined everything. During the on-ice flower ceremony that serves as a prelude to the actual medal distribution, NBC commentators Tom Hammond and Tracy Wilson blabbed throughout the entire thing, rather than let the ceremony speak for itself. Then, viewers got more upset when the Peacock didn't show Davis and White's medal ceremony. Back on the shelf went the fingers and flags, to gather dust until the Fourth of July; straight to Twitter went dozens of angry Americans, to register their patriotic umbrage.
Why are we angry? America's so-called stars haven't had much luck at Sochi, and there haven't been many victories to celebrate. A gold medal in figure skating—the most popular winter sport of them all—is therefore a very big deal, and people expected that NBC would treat the moment with appropriate respect. Instead, we were angry at the NBC commentators for doing what commentators do: talk and talk and talk, even when silence would be more appropriate.
And NBC's apparent failure to show the actual medal ceremony made plenty of people upset, too. This anger was not particularly justifiable, though, given that the medal ceremony wasn't scheduled to take place until Tuesday. But, hey, why let facts stand in the way of sputtering patriotic rage?
How angry are we? Mildly. Whether real or imagined, NBC's perceived slights of Davis and White do not compare to Sunday's Bode Miller debacle, which is still making people angry more than 36 hours after it happened.
How angry should we be? Not very angry. As I said, I can't blame the ice dancing commentators for talking too much. That's what they do! They comment! And even the biggest NBC basher has to admit that it's unfair to blame the network for failing to televise a medal ceremony that hadn't actually happened yet.
Rage-o-Meter Score: Shame on you, Twitter, for bashing NBC on the rare occasion that the network doesn't deserve it. And let me apologize to you, dear Peacock, for these unfair slights. A 1 out of 6 for the Rage-o-Meter on Tuesday. And if I could make it a negative 1, I would.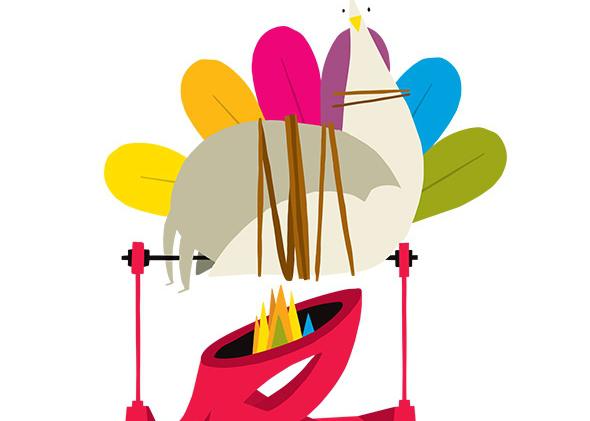 Previous Rage-o-Meter entries:
Monday, Feb. 10: Butchering the opening ceremony.
Tuesday, Feb. 11: NBC's snowboarding coverage is terrible. We want more of it!
Wednesday, Feb. 12: Matt Lauer steps in for Bob Costas. NBC viewers did not like his beard.
Thursday, Feb. 13: An NBC announcer notes that women skiers wear "a little bit of makeup."
Friday, Feb. 14: The Peacock pretends to be shocked by Evgeni Plushenko's abrupt figure skating departure.
Monday, Feb. 17: NBC makes Bode Miller cry, then presses on (and on and on) to make him cry some more.