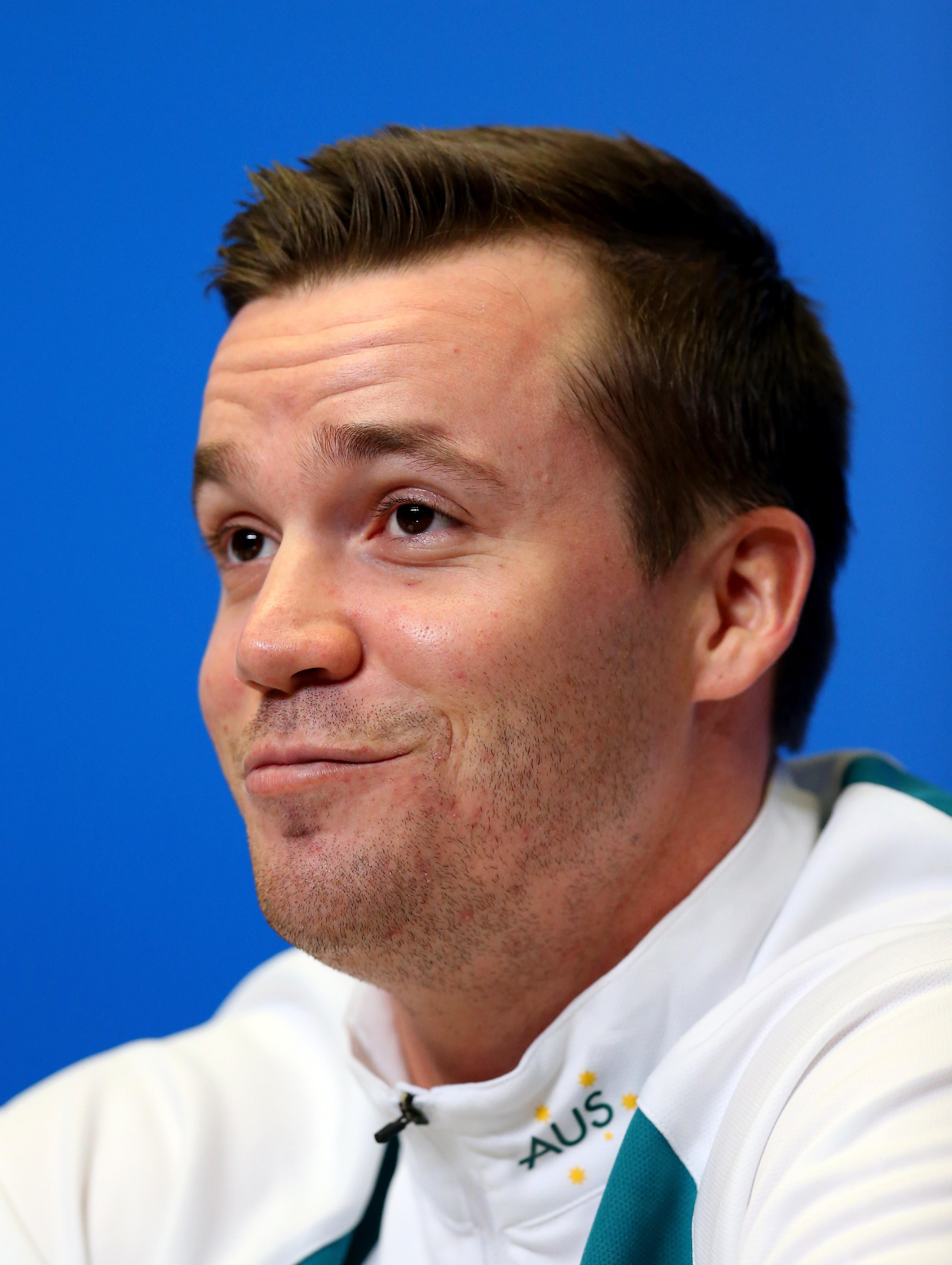 Nominee: Dale Begg-Smith
Home country: Australia, by way of Canada.

Known for: Skiing, general surliness, alleged online sociopathy.
Why he might be a jerk: Begg-Smith, a moguls skier who won gold in Torino and silver in Vancouver but finished far off the podium this year, is likely one of the wealthiest Olympians at the Sochi Games, said to be worth at least $40 million. But unlike fellow one-percenters Bode Miller and Shaun White, whose fortunes mostly come from endorsement contracts, Begg-Smith made his money with a string of shady Internet companies. In 2006, the Sydney Morning Herald reported on Begg-Smith's "long and rewarding involvement in the distribution of 'malicious software'—otherwise known as malware, spyware, and adware." You know: trojan horses, keystroke loggers, programs that inundate computers with pop-up ads, and other lucrative aggravations. Begg-Smith grew up in Canada but moved to Australia after the Canadian ski coaches politely suggested he spend more time training for races and less time polluting the Internet. Though he has won two gold medals for Australia, he's not exactly beloved Down Under, either: In 2010, the Morning Herald dubbed him "Mr. Miserable" for his aloof demeanor, and suggested that Begg-Smith "couldn't give a flying fig for Australia, and is simply flying a flag of convenience. If he doesn't care for us, why should we care for him?" Good question! Though Begg-Smith was born in Canada and skis for Australia, he now lives in the Cayman Islands, a place where nobody begrudges a man his shady fortune.
Why he might not be a jerk: While there's plenty of circumstantial evidence linking Begg-Smith and his brother to unscrupulous online dealings, the not-really-Australian skier has publicly claimed that his businesses were legitimate ones, and, anyway, that he's not as involved with the companies as people think. Much of the confusion likely comes from the fact that Begg-Smith is a reclusive sort who shirks publicity; when he arrived in Sochi, he literally led the press on a chase through the airport parking lot before getting away. The fact that Begg-Smith doesn't like to speak to the media might make him a difficult interview, but it doesn't necessarily make him a jerk. Maybe he's just shy. Plus, last year, Australia put his picture on a stamp. You can't be that bad if your picture is on a stamp.
Jerk Score: I'll give him 2 out of 3 for style, because while that airport media-dodge was slick, it would've been better if it had somehow incorporated an airplane evacuation slide. 3 out of 3 for technical merit, because it takes some skill to program a good piece of spyware. 2 out of 3 for consistency, because a true jerk would have flipped the bird in his stamp portrait. And 1 out of 1 in the category of "Did he potentially have something to do with that virus that crashed my computer for a week back in 2009?" 8 out of 10 for Dale Begg-Smith.
Previously in Olympics Jerk Watch: The Swede Known as the "John McEnroe" of Curling; The Tongan Who Changed His Name to Get Money from a German Underwear Company.
---