In 2004, Matthew Pillsbury met Nathan Noland, fell in love, came out as a gay man, and subsequently left his wife. It was a profound time for the then-30-year-old photographer, who said the coming-out process was filled with anguish when dealing with his ex-wife and their friends and family but also liberating, a time "of finally being able to live my life openly."
During that period, Pillsbury had been working on a series of long-exposure photographs of people watching television programs. The series, inspired by Hiroshi Sugimoto's movie theaters, is titled "Screen Lives." Eleven of those black-and-white images will be part of a show, called "Nate and Me," opening Wednesday at Sasha Wolf Gallery in New York. The show is a coming-out of sorts (as an artist) for Pillsbury, the first time one of his shows will be "so openly autobiographical." 
For Pillsbury, coming out as a gay man while shooting "Screen Lives" directly influenced the work. He said he initially focused on television shows because he couldn't imagine shooting long exposures of people on cellphones and other mobile devices, since their users were constantly moving. Meeting Nate changed that. "I think it took the freedom of my coming out to make a picture like the one of Nate in Vegas or Cell Phone on Venice Beach. I was breaking down the very rules I had set for my own artistic project," Pillsbury said.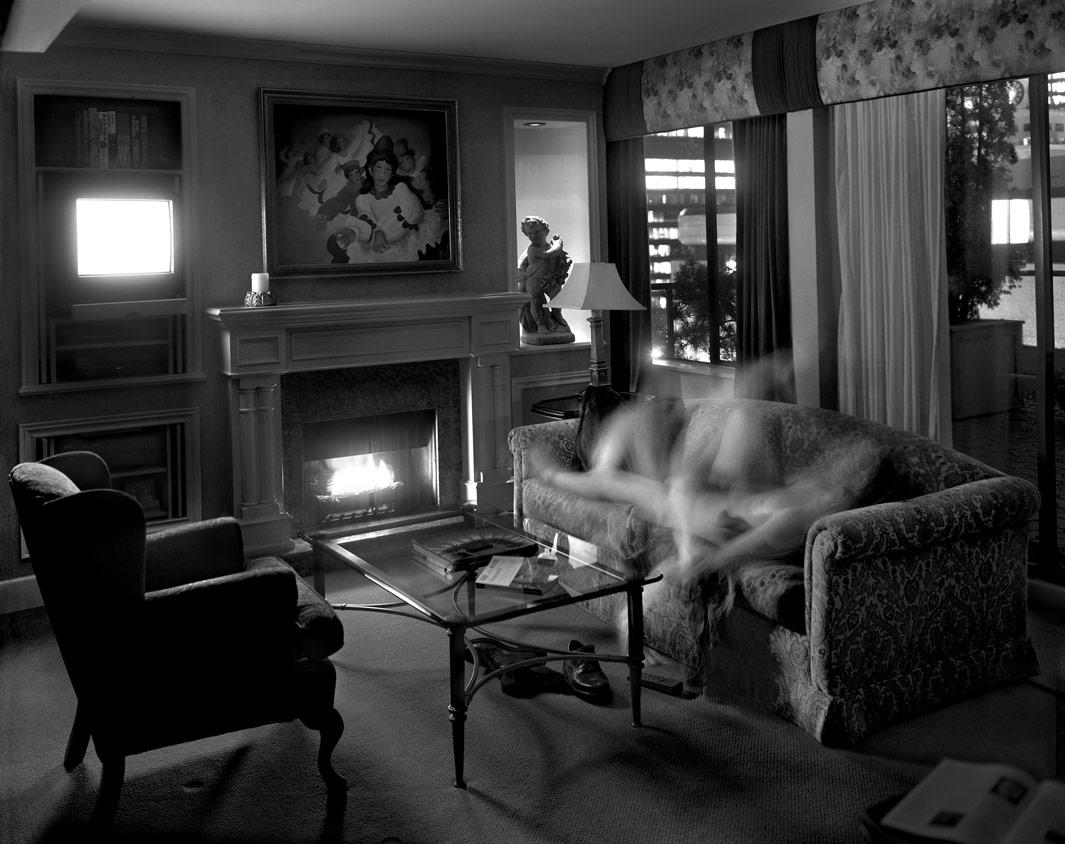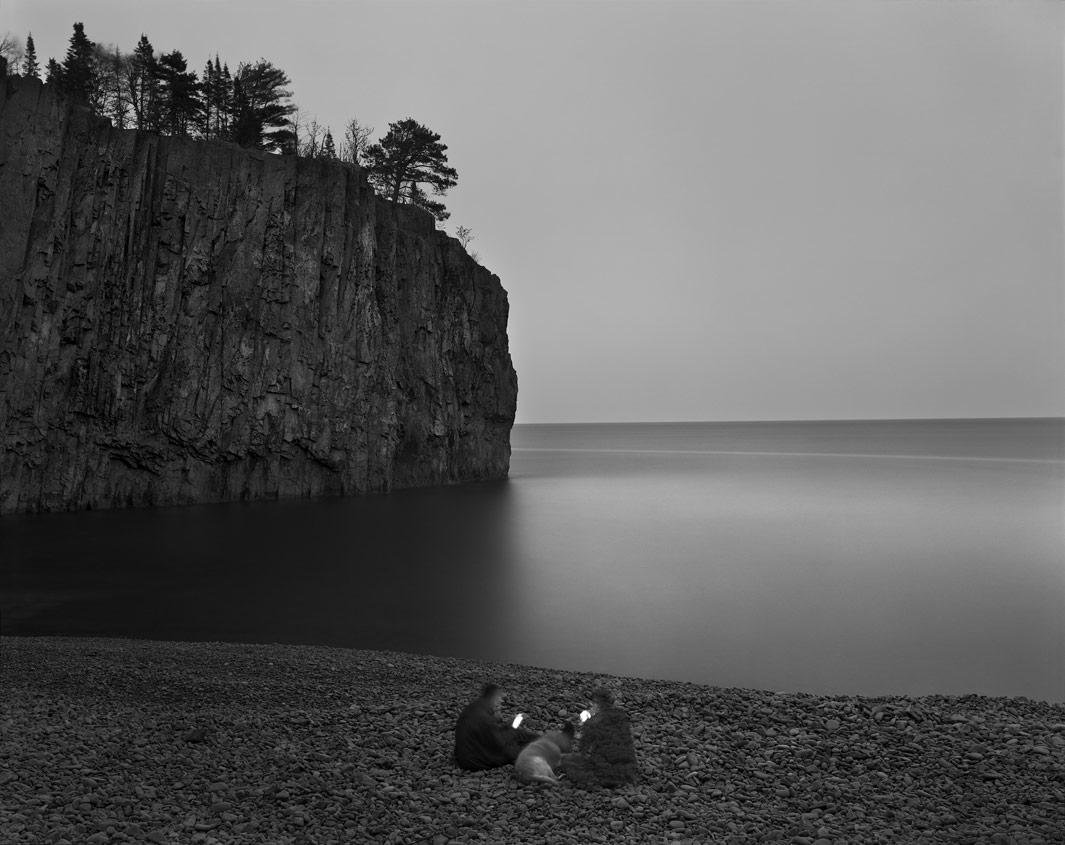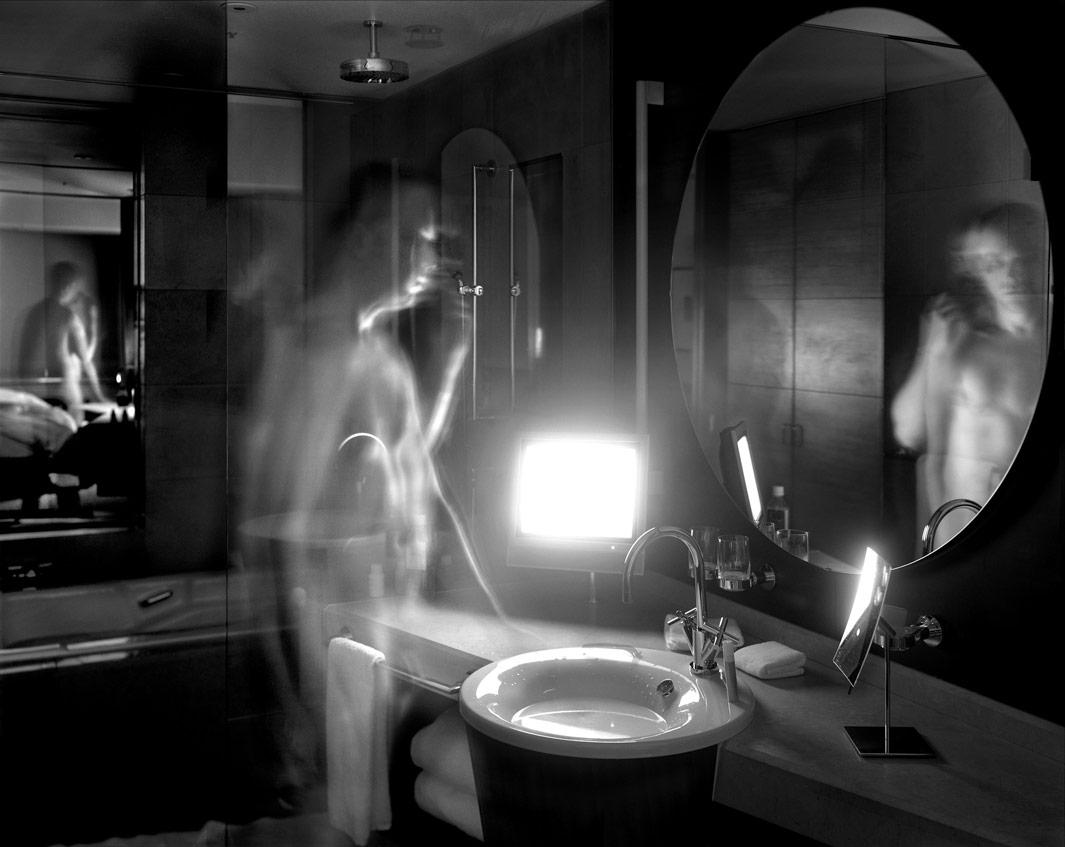 Although Pillsbury came out a decade ago, he wanted to make sure his current boyfriend, Ferratti Valerio, would also be comfortable seeing work that intimately exposed Pillsbury's past. "I'm fortunate that [Ferratti] not only welcomes Nate's ongoing role in my life as a friend and collaborator but was also comfortable with me showcasing this work that documents our romantic and sexual history," Pillsbury said.
Pillsbury said he doesn't see any of his projects as clearly defined series and prefers to group the images thematically rather than chronologically. He points to the image High Line as an example: It was part of his "City Stages" series, but because it also incorporates electronic devices, it could be part of "Screen Lives." Pillsbury also pointed to his long-exposure aesthetic as a parallel to Eadweard Muybridge, a pioneer in stop-motion photography. "In using photography, I try to reveal surprising elements in the world around us. … I hope to find and reveal something equally surprising," he said of his long exposures.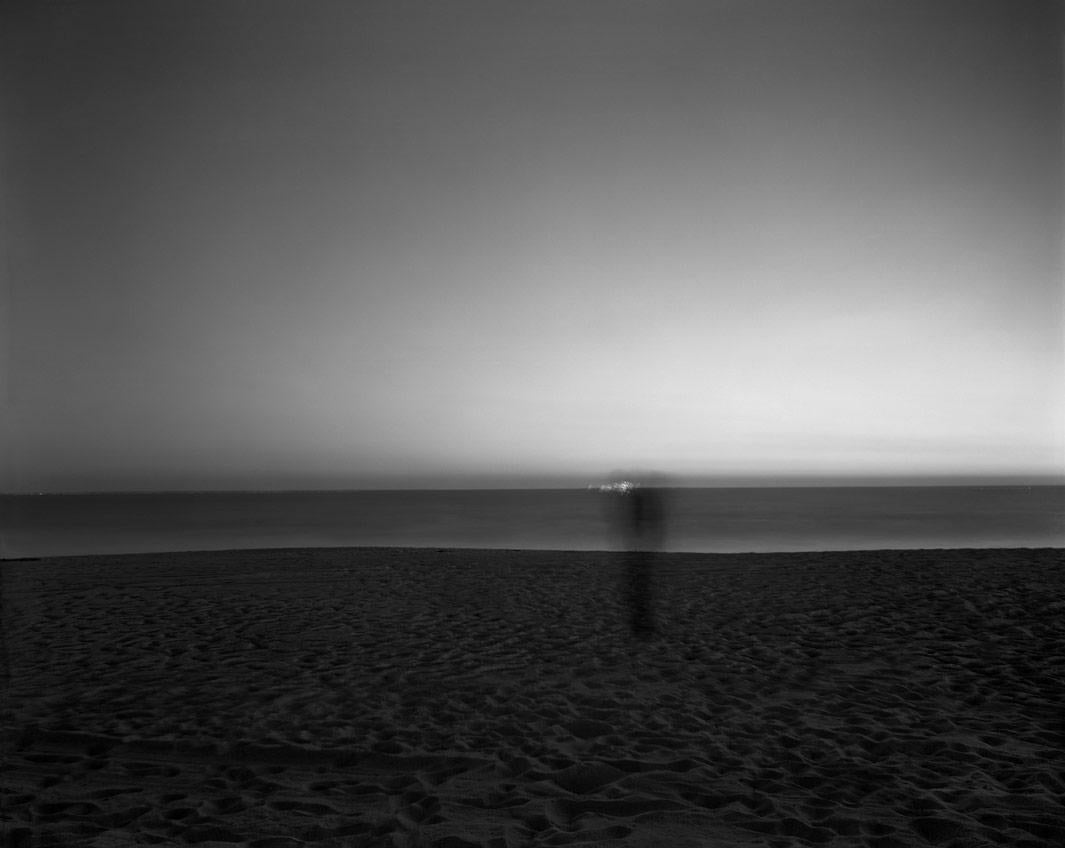 While "Nate and Me" includes intimate photographs, many of the other images are familiar scenes within any relationship: couples hanging out, watching television, sharing moments, going about daily routines. It is a significant series for Pillsbury both because it touches on a transitional period of his life a decade ago and because of how different things were for gay people at that time. "There's an obvious societal respect and power that is given to your married spouse that was certainly unimaginable for gay couples even as recently as 2004 when I came out," Pillsbury said. "I think besides assuaging my own desire to photograph [Nate], making these pictures was a way of establishing his role in my life. I wanted to make it permanent and assert to myself, if no one else, that this mattered and that I was no longer ashamed."
"Nate and Me," courtesy of Bonni Benrubi Gallery, will be on view at Sasha Wolf Gallery in New York City until April 20.