In 2010 John Moore began photographing immigration and border-security issues in Arizona after the state passed law S.B. 1070, one of the strongest pieces of anti-immigrant legislation ever passed in the United States. The law, among other restrictions, also allows law enforcement to stop anyone who, within reasonable suspicion, might be undocumented, something opponents of the law feel is a free pass for racial profiling. "The basic intent of the law was to make life so difficult for undocumented immigrants in the state that they would 'self deport' either to other states or back to their home countries," Moore said.
Moore, now a New York City-based senior staff photographer for Getty Images, has worked in 15 Latin American countries during his career, including 8 living in Mexico and Nicaragua.* His experience working in those areas and his ability to speak Spanish were essential when he first started covering immigration. He had also worked for both the Associated Press and Getty Images in Iraq and Afghanistan documenting the U.S. military, which introduced him to a culture and language that were applicable to law enforcement. Both of those experiences gave Moore the structure to photograph the highly sensitive issue of immigration from both sides.
Moore said he approached the project with the intent of looking at the issues "in as many ways as possible." He said he explained the point of his project to immigrant communities and those in migrant shelters around the United States as wanting to put a human face on the issue; many decided to participate. He photographed a variety of people, including older men who were recently deported after living in the United Sates for many years, Cubans seeking asylum, and transgender people. He also tried to focus on families who had assimilated into American society.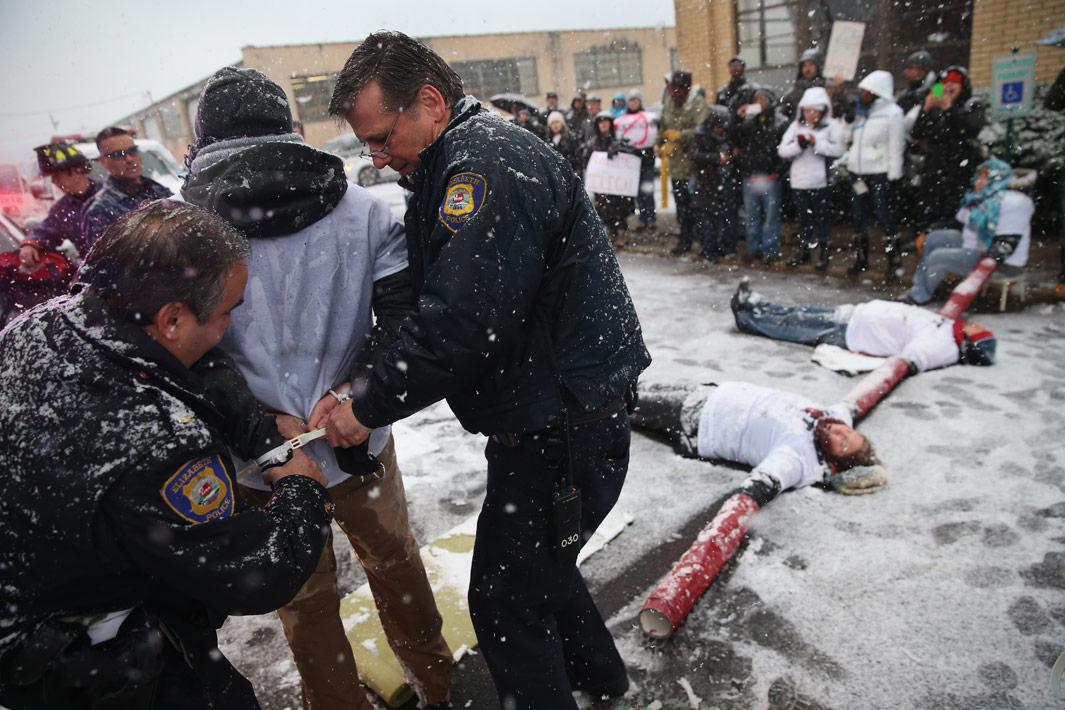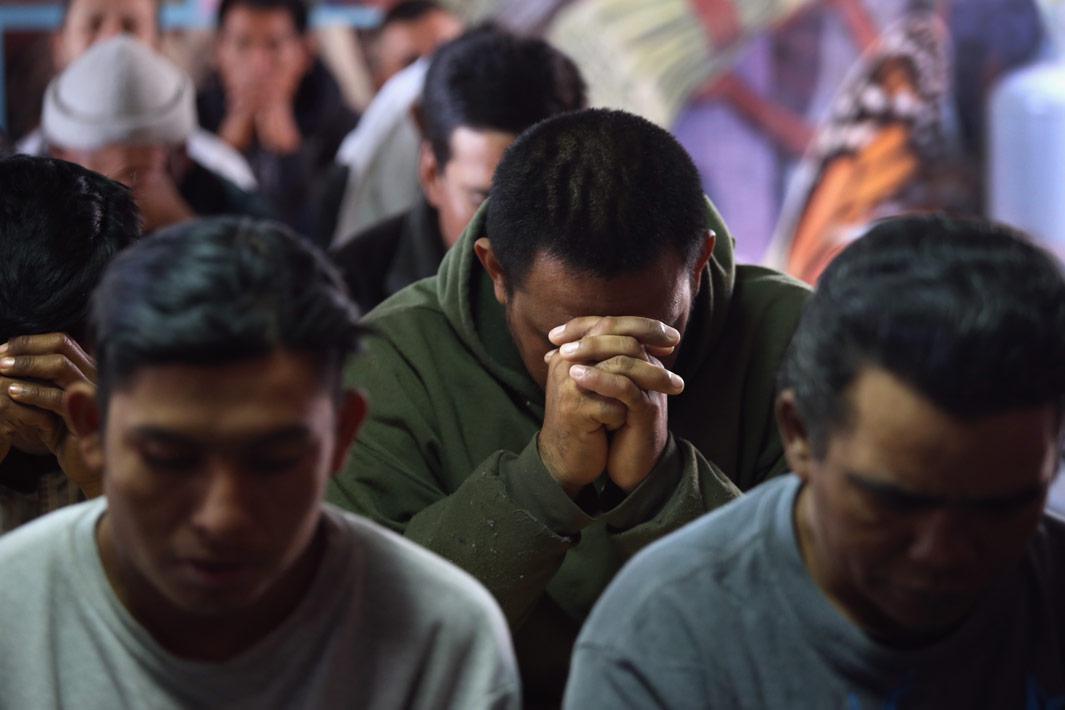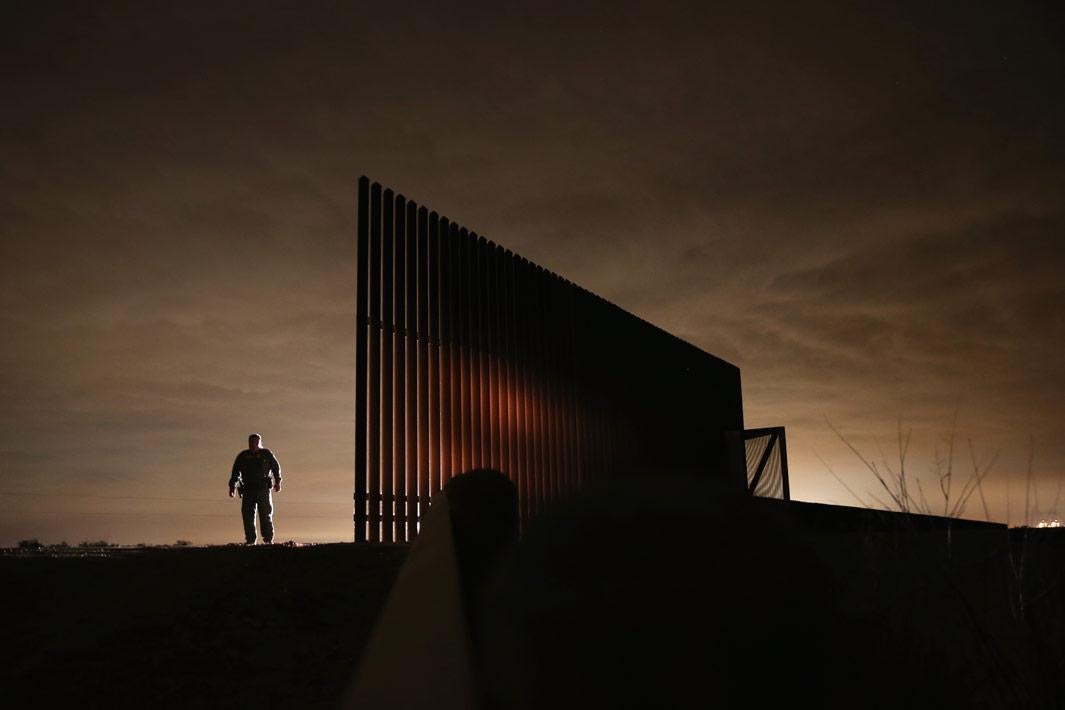 His work also led him to more dangerous places, including time in Mexico near the Guatemalan border, where Central Americans ride up through Mexico toward the U.S. border atop freight trains, which they refer to as la bestia or "the beast." "It's really dangerous for them, both because they sometimes fall asleep and tumble off the trains and also due to the gangs that board the trains, extorting from these people on certain stretches of the journey," he said. Moore rode with them but only during short periods of time and only during the day.
Once an undocumented immigrant was in custody of Immigration and Customs Enforcement, however, Moore said he wasn't allowed to photograph the faces of the detainees. "This required a fair amount of creative cropping, silhouettes, shots from behind, blurs, etc.," Moore said. He was also unable to interview the detainees for anything on record and was only able to identify himself and tell them he was working on a project without giving much background information.
By following the rules, Moore gained the officials' trust, which allowed him rare access into places like the Adelanto Detention Center in Southern California, the largest immigrant detention facility in the state.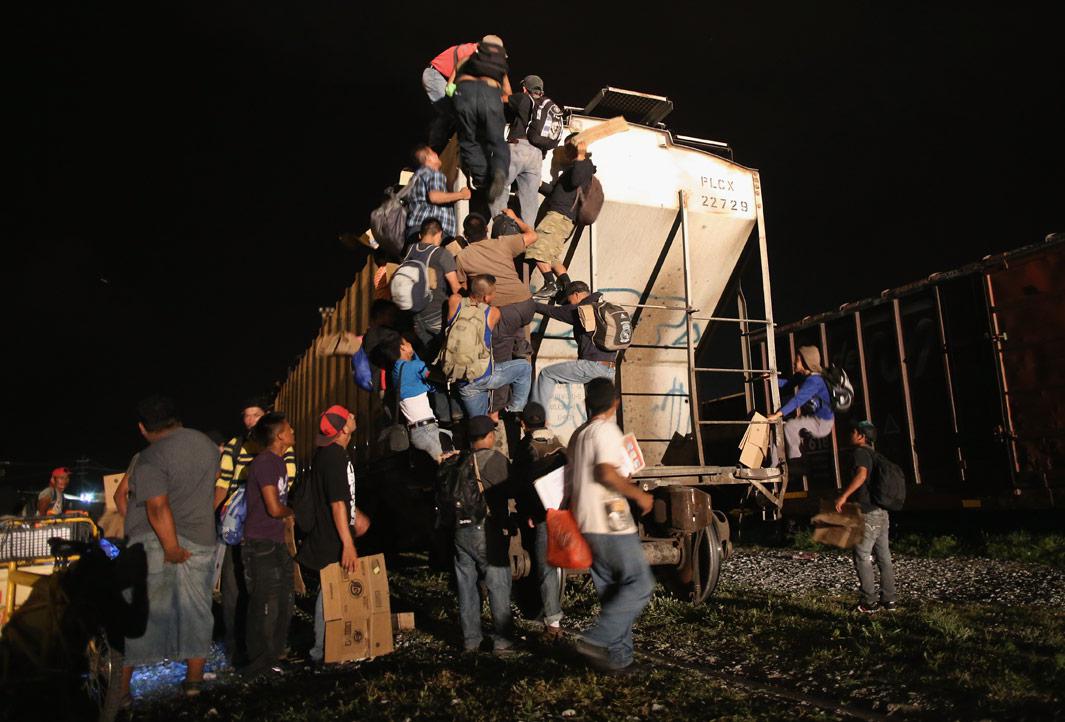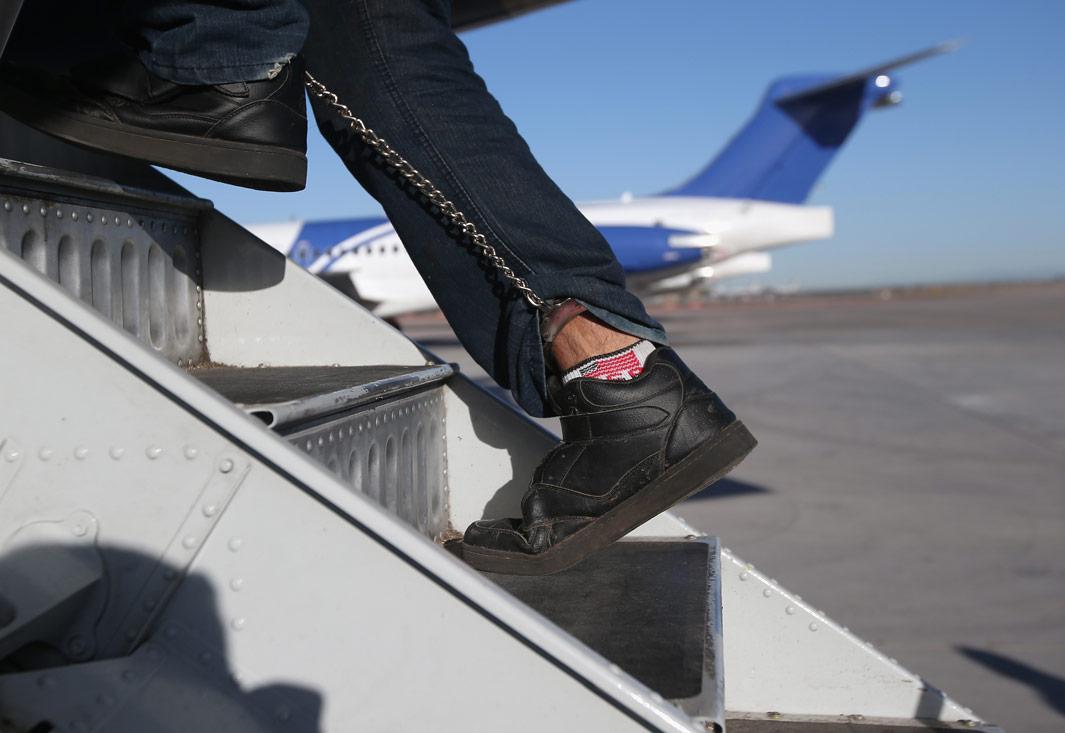 He also photographed immigrants with shackled feet as they boarded a deportation flight to Honduras. Creative Time Reports published these images in a story last month to highlight that the Obama administration has deported 2 million immigrants since 2008, more than any president in U.S. history. Moore also said that the U.S. government spends more on immigration enforcement than all other federal law enforcement combined.
Moore says he feels comprehensive immigration reform is important for a number of reasons, one being that many immigrants are sent home, separated from their families in the U.S., based on minor violations such as traffic tickets. "It has become a cliché to talk about undocumented immigrants 'living in the shadows,' " Moore said. "That's of course not literally true, as we are surrounded by them every day, doing the work most Americans refuse to do. We would not have affordable food on our tables without them. And for the most part, these folks go way out of their way to stay out of trouble—the last [thing] they want is to get arrested. The good news is that the political environment is becoming more favorable to reform. I just hope it's sooner rather than later."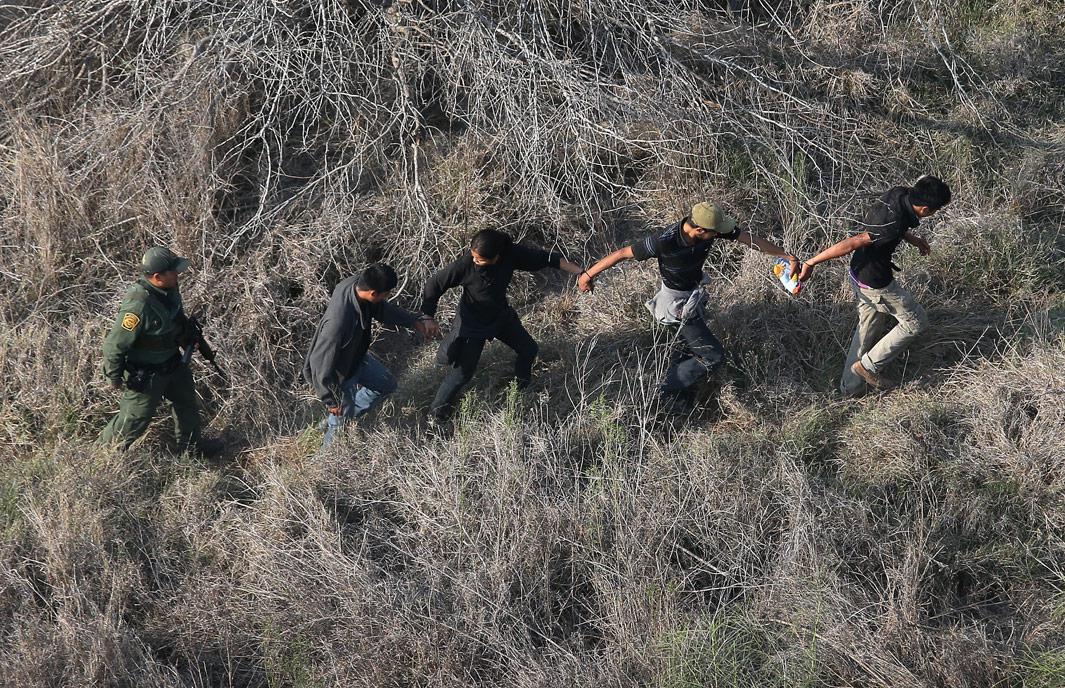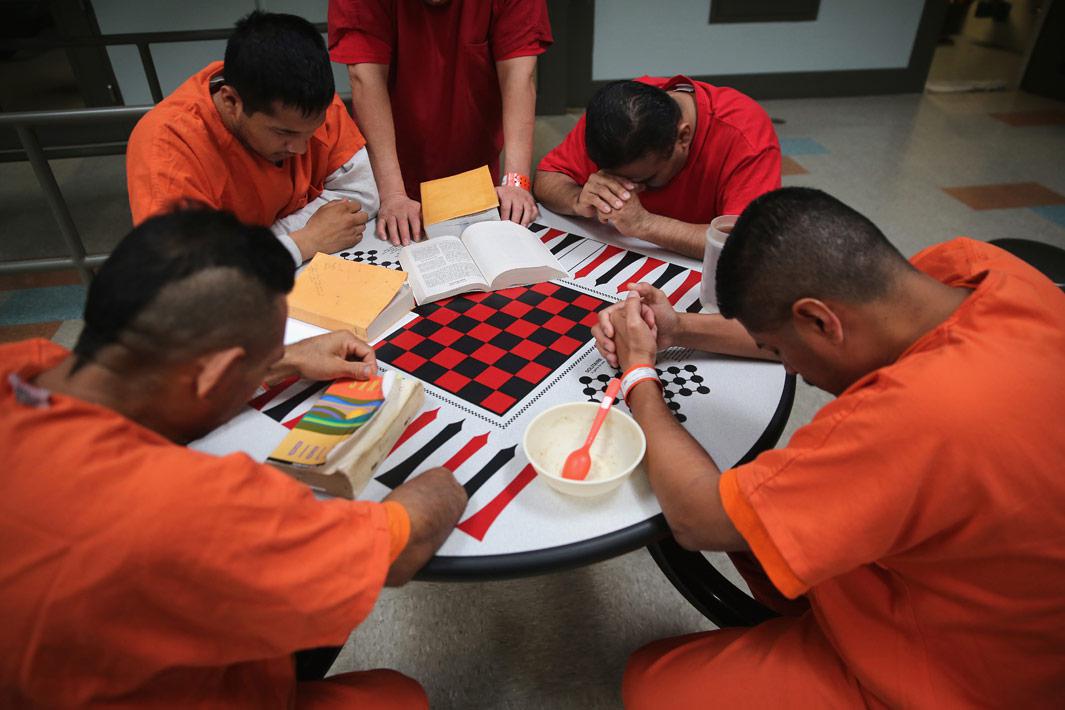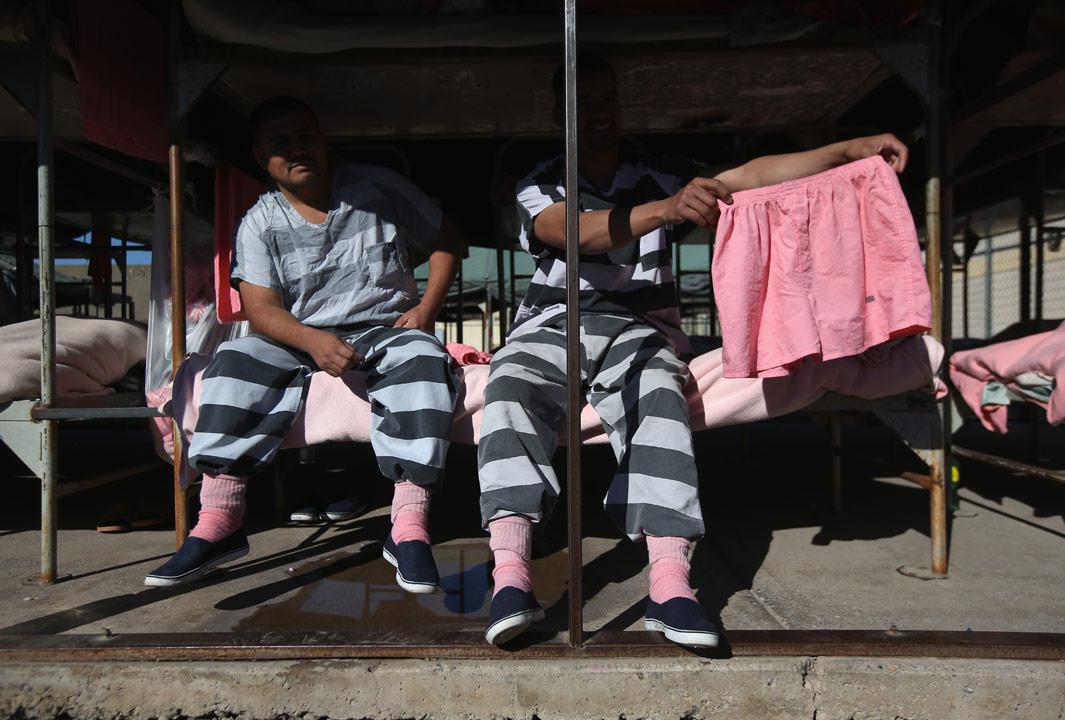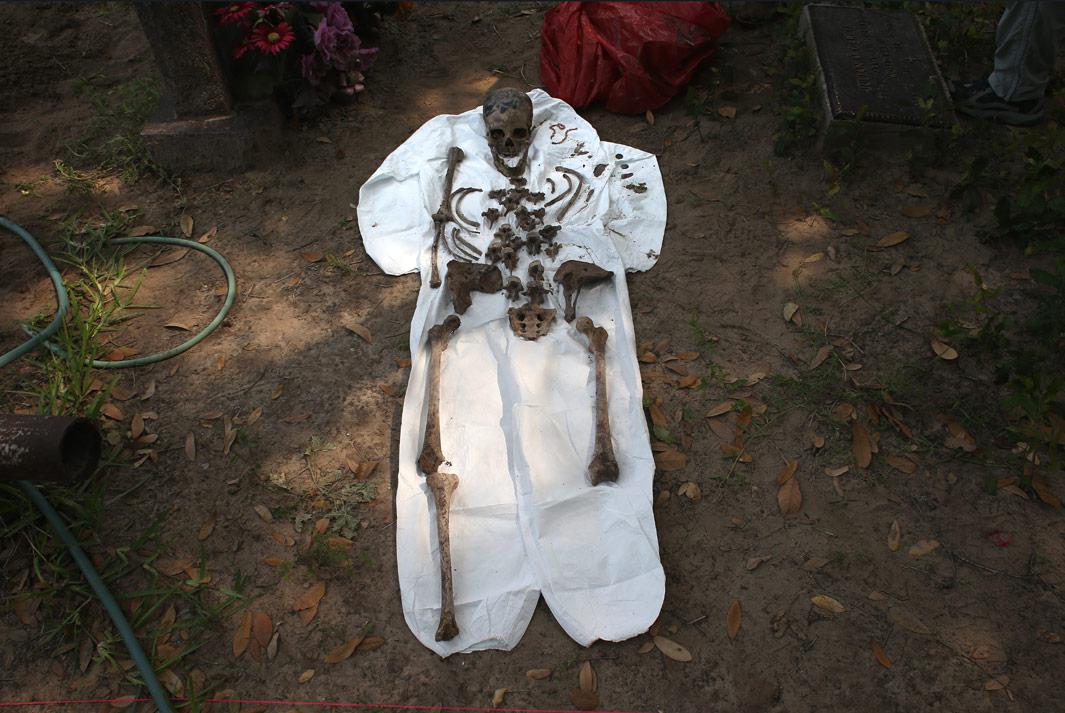 *Correction, Feb. 14, 2014: This post originally stated that John Moore has covered Mexico and Nicaragua as a photographer for Getty Images since 2005. He's covered Mexico and Nicaragua at different points in his career for various outlets, including Getty Images and the Associated Press.