The Montreal-based photographer JJ Levine has been photographing the trans and queer communities since 2006. His portraiture work includes series that are personal and intimate and others that challenge the ways in which sexuality and the gender binary play out in contemporary society.
For the series "Alone Time," Levine recreated and photographed typical domestic environments that play with gender stereotypes. As a twist, he used only one model to play both the male and female characters in the image. The result, Levine said, "challenges the normative idea that gender presentation is stable or constant. Rather, gender expression can be fluid and multiple."
Each image was shot at the home of the model, often one of Levine's friends. Levine set up lights, rearranged furniture, and styled the model as both male and female. Each shot took upward of a day to finish and was shot on film. Negatives were then processed and scanned, followed by a lengthy layering and collage process.
Although hair and curves would be added or removed during the shoot, Levine doesn't digitally alter anything gender-related in post-production. "The images are successful because they are visually convincing without manipulation of the subjects' gender markers through means other than makeup, costume, and pose," he said.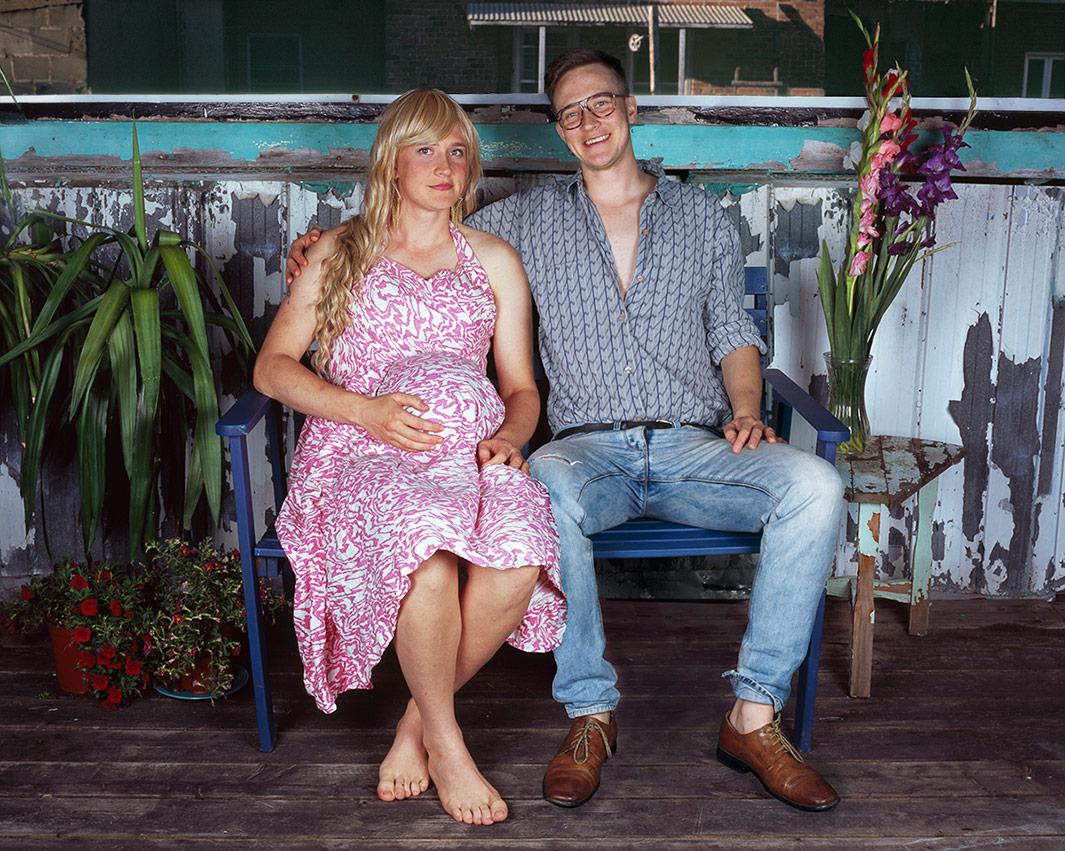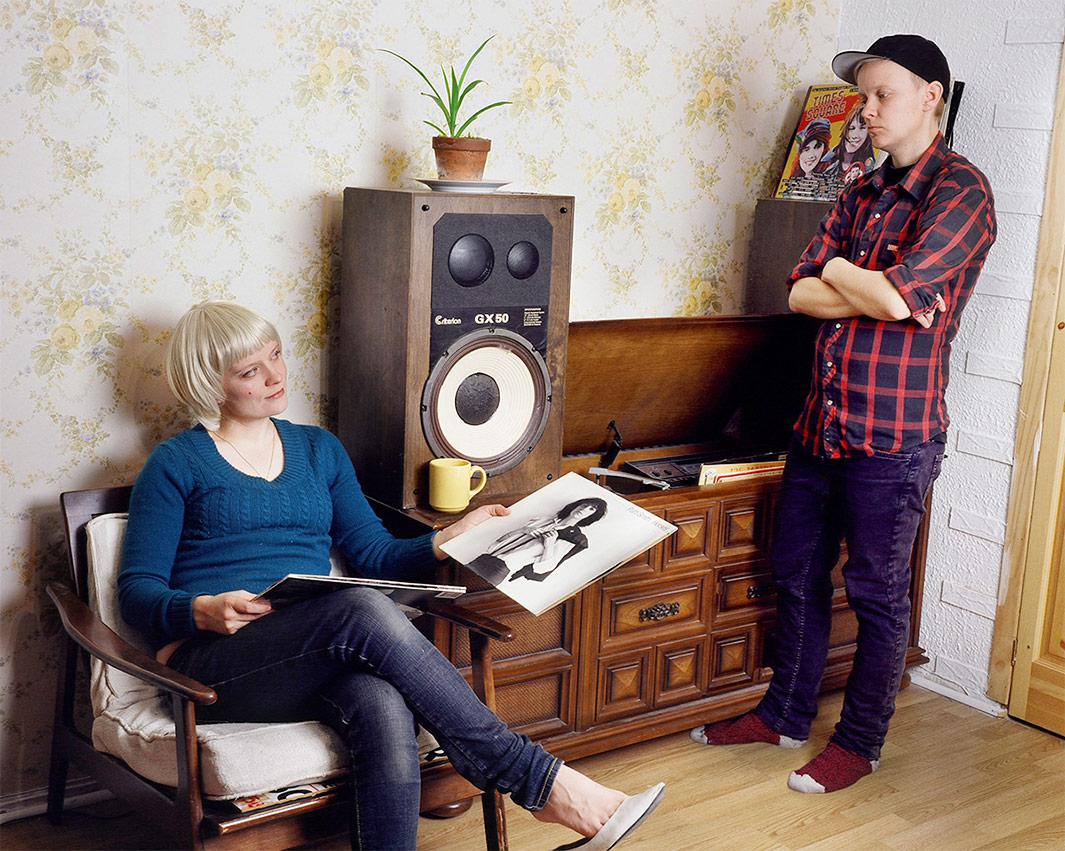 Levine's interest in creative portraiture began to develop at a young age. His late mother, who was a documentary filmmaker, gave him a point-and-shoot camera when he was a child, and he used it to shoot rolls of film mostly of his shoes. "At a certain point, my mom gently suggested that I shift my focus to the people around me instead of the same objects over and over again," Levin said. "And now here I am passionately pursuing a career as an artist with a strong focus on portrait photography. I guess I really took her advice to heart!"
Levine said he identifies as trans and queer, and his sexuality and gender are important only because they inform so much of his work. "My images talk about and celebrate marginality from a place of familiarity and self-exploration as opposed to voyeurism," he said.
As the conversation about queer and trans identities expands, so too does the exposure to work from artists like Levine, whose audience has grown both internationally and in communities outside of the art world. "It's great to have my work discussed by other photographers and other queer people, but I am also excited about reaching people who wouldn't normally have access to the ideas that I am addressing in my work," he said. But Levine said that his "work is emerging at a moment when people are starting to talk more about gender and sexuality in the public sphere, which allows more space for queer cultural production and representation in the mainstream."
Levine added that there have been many artists who have tackled this type of work for decades and have paved the way for his work to be noticed. He also hopes the fight for recognition within the trans community doesn't become a fight that only ends up empowering those who are already privileged. "Trans and queer visibility is empowering for a greater number of people when it happens alongside other necessary fights against, for example, poverty and racism," he said. "The conversations in art, pop culture, and politics are opening up on many levels, but I think there's still a lot of work to do in terms of representation and ultimately making a safer world for many of us."