Photographer Jared Soares first went to Martinsville, Va., in 2009 to cover a high school basketball game for the Roanoke (Va.) Times. "Something was up. Shops were closed down. You got the feeling that not everything was OK. I just got curious," he said.
And, indeed, everything wasn't OK in Martinsville. When Soares began researching the city, he learned that the unemployment rate was 20 percent, a consequence of declining textile and furniture industries that had been the source of jobs for decades. By 2010, Soares had left his job at the newspaper and began spending weeks at a time photographing in Martinsville. "I wanted to tell a straightforward documentary story about a place that was coping with economic downturn. At that point it was big in the news, and you had Detroit happening. I felt it was important to show this is happening in other places," Soares said.
Soares started by going to public places—like the skate park, coffee shops, and barbershops—and trying to meet people. "People were curious because Martinsville is a fairly small place. People either know each other or, if they don't, they've seen everyone around before. When I started coming around, people asked why I was there. It was a nice icebreaker," he said.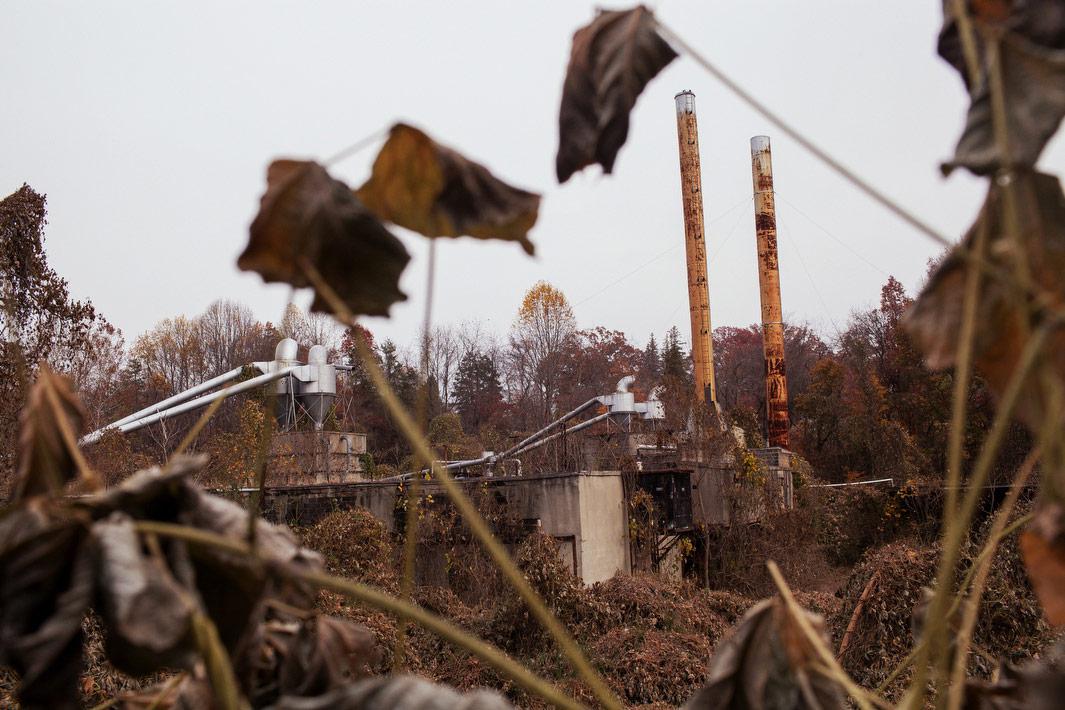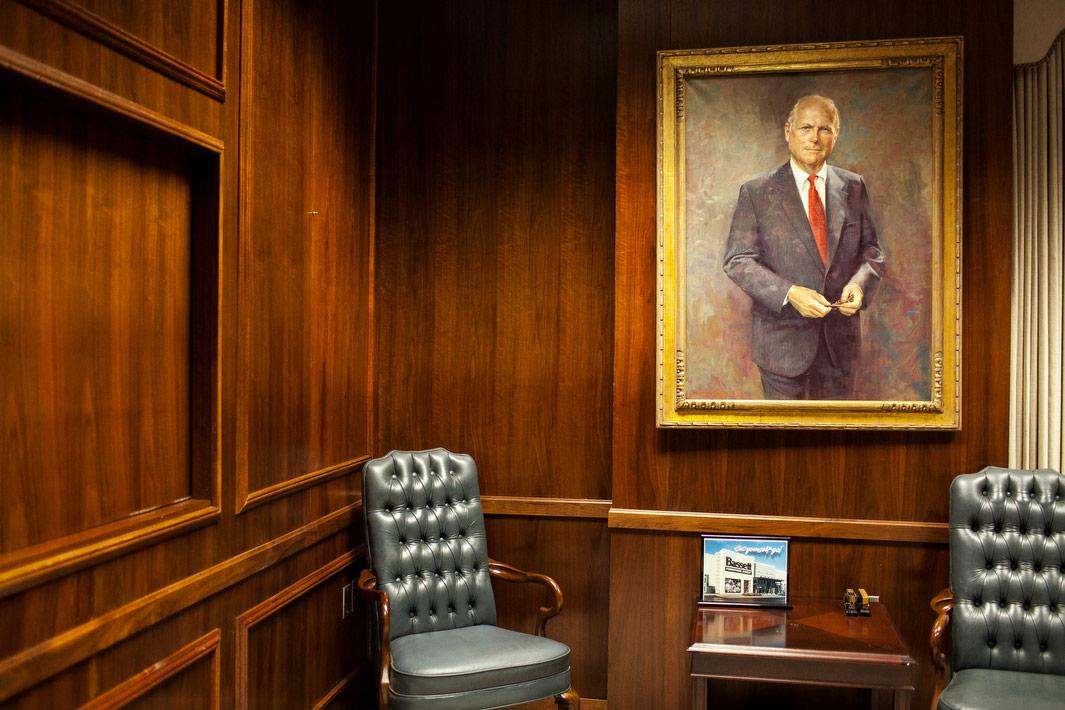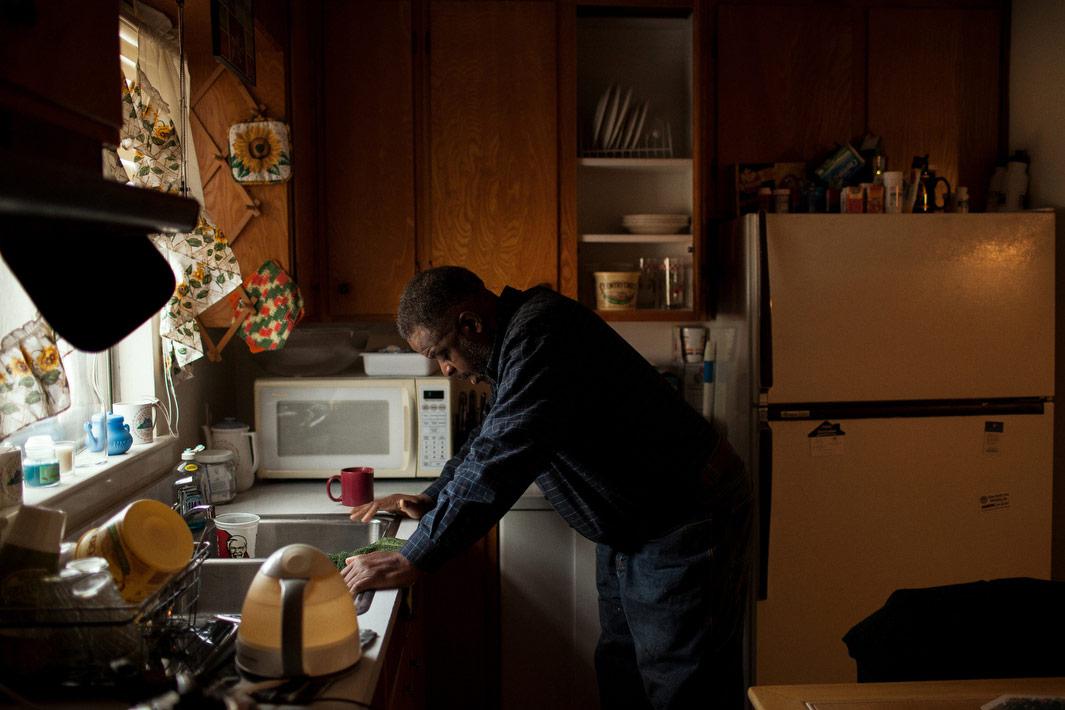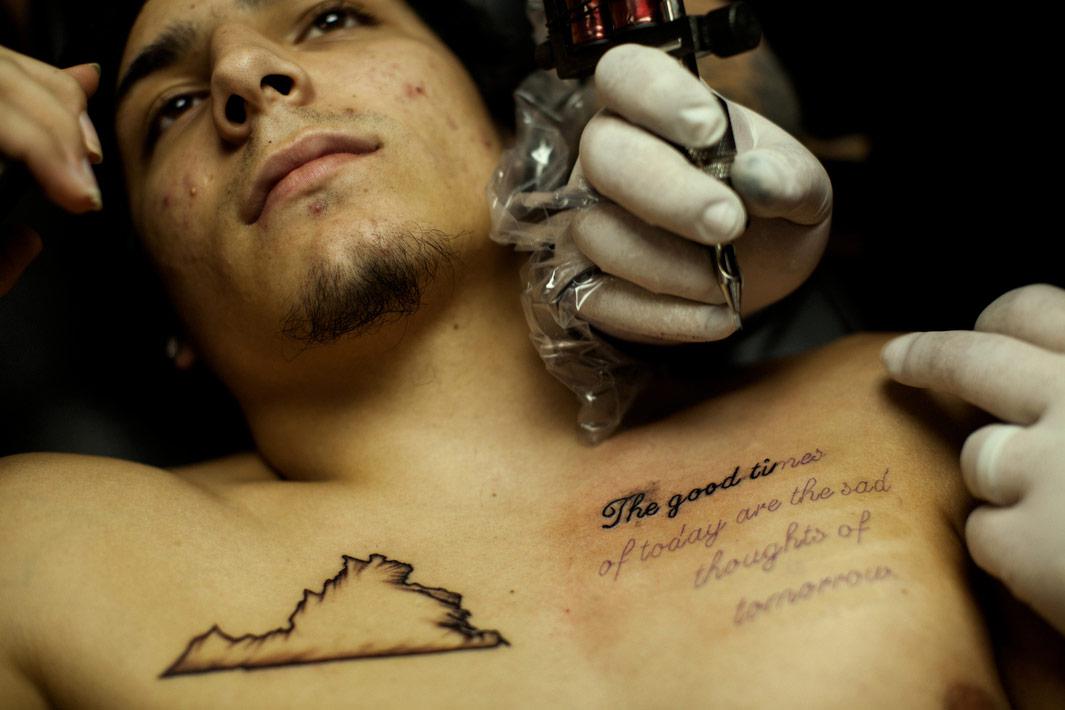 Some of Soares' work in Martinsville tells a candid story of a city in decline, including photos of a food bank, an abandoned factory, and a displaced workers meeting. More recently, he has experimented with his approach, capturing photos that leave more to interpretation. "I think as time went on, I began to get more interested in photographs that were more lyrical and more mysterious," he said. "It's important for me to have a mix of those photos. You want a straightforward image because it provides context right off the bat, and then you want images that let the reader wander in and decide what's going on for themselves."
People in Martinsville, Soares found, were apprehensive about opening up to a photographer, since many news organizations had been in the area before for quick stories. "One of the things I had to learn was how to communicate what it is I was trying to do. At first, I had to communicate it to myself, to really reflect and spend some time asking myself what I was trying to do here, what the purpose was of making photos in this place, why it was important," he said.
With patience, Soares was ultimately able to connect with people whose stories brought a personal element to the project, including many who had lost their jobs and were struggling financially. Over time, Soares found that some of his subjects were able to rebuild. But he said the future of Martinsville remains uncertain. "I think the challenge is finding something sustainable in Martinsville," Soares said. "Some people are hopeful. Other people long for the good old days."