The 1970s are often thought of as a time when big, utopian dreams were scrapped for cramped, personal hopes. That zeitgeist known as the Sixties—all those fraught, sometimes fatal struggles for sociopolitical freedom and, too, for just plain fun—gave way, we tend to think, to weariness and backlash, to Kent State and Watergate, Gerald Ford's "Whip Inflation Now" and Jimmy Carter's "malaise."
Yet the '70s were also a time when many of the biggest—and, it turns out, most enduring—radio hits still dared to dream big. Very big.
"Imagine," from 1971, is the example with the most obvious bumper-sticker recognition. But I'm mostly thinking of a congregation of pop-soul records from early in the decade that were, as a rule, grittier and more complex, more grounded in material conditions than was John Lennon's ode to the positive power of thinking. Think of the Pointer Sisters' version of "Yes We Can Can" and the O'Jays' peace-and-love classic "Love Train," or of Bill Withers' comforting, empowering, arm-around-the-shoulder sing-along "Lean on Me." Most especially, think of the Staple Singers' indomitable blast of funky, communal, human potential, 1972's "I'll Take You There."
All of these records either implied or outright insisted that our nation's chasms of conflict and miscommunication—between the rich and poor, squares and hippies, old and young, and between white and black in particular—could yet be spanned. These era-defining hit singles declared that we could achieve a new, less imperfect union, and we didn't have to wait for an afterlife to get there, either. With roots in the African-American church, this worldview has been labeled by critic Craig Werner as the Gospel Impulse: Humans can cross over to the Promised Land, right here and right now, but only if we move beyond an exclusive focus on the saving of individual souls, or on the padding of individual bank accounts, and instead travel as a self-conscious community, roll up our sleeves, and work together. As Werner phrased it in A Change Is Gonna Come: Music, Race, and the Soul of America, the Gospel Impulse is invested in the idea that "No one makes it alone. … [I]f we are going to … move on up, we've got to connect. The music shows us how."
"That's right. That's exactly right," Mavis Staples, the soul-and-gospel legend and the Staple Singers primary lead singer, told me during an interview in 2004. Then, as has long been her way, she moved immediately to memories of her father, Roebuck "Pops" Staples, dead only a few years at the time. "You know, Pops would say that sometimes," she remembered. "He'd say, 'We don't have to die to go to heaven; heaven could be right here.' But he said we got to work together.
"We got to work!"
* * *
The Staples have such a great, distinctively American tale that it seems almost impossible, at this late date, that I'll Take You There: Mavis Staples, the Staple Singers, and the March up Freedom's Highway could be the first book ever written about the family. It's a good thing that Greg Kot, a longtime music journalist for the Chicago Tribune, has provided us with an able, engaging, and appreciative—if frustratingly cursory—look at the family and its music. Kot's recounting of the Staples story is momentous and rich, as it should be. I wish there were more of it.
The basic outlines of the Staples saga are easy enough to find, but Kot traces it well. In the late 1920s and early 1930s, Pops Staples toiled in the fields of Dockery Farms in the Mississippi Delta. He learned to play guitar, in part, by watching the performances of Charley Patton and Chester "Howlin' Wolf" Burnett, known to us as legendary blues players but known to Staples, at the time, as his co-workers. In 1936, Pops—along with wife Oceola, daughter Cleotha, and son Pervis—joined the last century's Great Migration and relocated to Chicago's South Side. Two more daughters were soon added to the family, Yvonne in 1937 and Mavis in '39, while Pops worked a series of stockyard and factory jobs and sang in a gospel sextet called the Trumpet Jubilees. In 1948, frustrated by his group mates' lack of commitment, he pulled a $7 pawn-shop guitar from the closet and announced, as Mavis has often recalled over the years, "I'm going to sing with my children." The first song he taught his kids to harmonize on was "Will the Circle Be Unbroken," a song most associated, then as now, with another musical clan, the Carter Family. Pops knew it because it was included in many traditional black gospel songbooks. "A better home is waiting," the song promises. "In the sky."
The rest is gospel and pop history. The Staples established themselves by performing at Chicago's black churches, then began recording for a series of small independent record labels—in the middle '50s, their version of the gospel standard "Uncloudy Day" sold, as Pops always put it, "like a rock and roll record"—before moving to Epic Records in 1965 and Stax in 1968. The Staples' distinctive style was backward glancing and cutting edge at once. On the one hand, it reminded transplanted black listeners of the rural harmonies they'd left behind in the South. On the other, it anticipated the sounds of rock and soul, via Mavis' spirit-filled lead vocals and Pop's indelible blues-inflected tremolo guitar.
They added more driving rhythms and fuller arrangements each step of the way, and they began to push beyond straight gospel material, reaching out to the predominantly white folk-music audience by performing at Carnegie Hall and the Newport Folk Festival and by being early adopters of the Bob Dylan songbook. All of this led to some comparatively lucrative bookings for a black gospel group. But it also linked the Staples to the headlines. Those topical Dylan songs like "Blowin' in the Wind" and "Masters of War," along with Staples' recordings of other folk and pop "message songs"—not gospel per se but advocating for social progress in ways that were, by Pops' estimation, consistent with Christian principles—both used and personified the Gospel Impulse, perhaps the era's key political and artistic tendency. That better home a-waiting didn't have to be in the sky. It could be on earth, too, where we need it.
To that end, the group worked often with Martin Luther King Jr. ("If he can preach it, we can sing it," Pops said) and at other civil rights happenings. The title of the Staples' first Stax album pressed home the same point, describing not only the family but a movement: Soul Folk in Action.
Straight ahead were the Staples' biggest hits: "I'll Take You There," of course, but also "If You're Ready (Come Go With Me)," "Touch a Hand, Make a Friend," and more. Each was an exemplar of the Gospel Impulse, not merely a morale-boosting soundtrack for social change but embodiment of the fun and funky world we might create—and a model of how to make it.
"I know a place, y'all," Mavis declares on "I'll Take You There," her ragged–but right–gospel moan encouraging us to join her in the job of getting there, and its modified reggae soul groove pushing us to dance while we worked because she can't make it alone. "Somebody help me," she implores. "Somebody help me now!"
* * *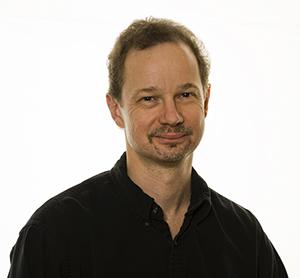 Gathering together anecdotes by turns harrowing and hilarious, and nearly always inspiring, Kot recounts the arc of the Staples' career in breezy, page-turning prose, and gives the principals plenty of room to talk for themselves. He quotes liberally, and fruitfully, from an unpublished Pops Staples memoir to which his children provided Kot access. And he also draws upon conversations with some of the family's good friends—soul singer Jerry Butler, for instance, who grew up in the same Chicago neighborhood—as well as with key collaborators and savvy observers, such as country singer Marty Stuart, Stax exec Al Bell, esteemed gospel critic Anthony Heilbut, and several others. Most of all, Kot relies upon interviews he's done with the surviving members of the family, Mavis in particular.
That's a can't-fail narrative strategy. Mavis Staples is a gripping storyteller and has great stories to tell. There's the time, for instance, that young Mavis got a whipping for singing "Since I Fell for You," a big R&B hit for Annie Laurie in 1947, at a school talent show. "Grandma says, 'Oh, you singin' the blues, huh? You go out there and get me some switches.'" Or the tale of audience members wagering among themselves over whether the low, low lead vocals on early Staples records could actually be coming from Mavis, only a little girl at the time. Or the time she unwittingly integrated a Mississippi laundromat. Or dated Bob Dylan. And so on.
Younger fans, who have necessarily discovered the Staples' one-of-a-kind gospel soul only recently, will embrace these stories, coming on nearly every page of I'll Take You There, as revelations. Longtime followers will also enjoy hearing them, though they will be familiar from various newspaper and magazine profiles and from other soul and gospel books. Mavis does occasionally share with Kot some previously unknown and entertaining detail. "The Newport Folk Festival was our first kiss," she dishes about her relationship with Dylan. "I haven't told anyone that." Mostly, though, to paraphrase Frank Rich in a recent New York magazine piece on Stephen Sondheim, it appears that "Mavis has her story, and she's sticking to it."
But a dearth of new anecdotes is not a significant problem. What I most crave from studies of this kind isn't detailed biography. What I want is a biographically focused examination of vital songs, performances, and recordings—the things that made me eager to read about an artist in the first place. How does the music sound and feel? And, most importantly, how and why does the music matter?
I'll Take You There excels on that first score. Kot is an entertaining and informed tour guide of the highs and occasional lows of the Staples Singers catalog, and also of Mavis' remarkable series of 21st-century solo recordings, cut with producers such as Ry Cooder and Jeff Tweedy. Kot mostly ignores that key second bunch of issues. He has little to say about the connections between the Staples' work and "the march up freedom's highway" of his subtitle. That's where some guiding analytical principle, such as Craig Werner's Gospel Impulse, might have been enlightening.
At the book's close, a 73-year-old Mavis Staples, her brother Pervis, and sister Yvonne walk, arms entwined, out of the church on the day of their late sister Cleotha's funeral as a choir sings "I'll Take You There." "Their sister was gone," Kot writes, "but their work was not yet done."  It is a moving moment, to put it mildly. I wished it had been made a little clearer what exactly that work had been, and what it would continue to be, in a world as suspicious of collective solutions and utopian dreams as our own.
—
I'll Take You There: Mavis Staples, The Staple Singers, and the March up Freedom's Highway by Greg Kot. Scribner.
See all the pieces in this month's Slate Book Review.
Sign up for the Slate Book Review monthly newsletter.