In 1979, photographer David Graham began using an 8-by-10-view camera. Although that isn't necessarily remarkable, the record of America Graham produced during the past 35 years is exceptional for the scope of the work and that it was produced with such a cumbersome piece of equipment. A tightly edited collection of the work that includes only one image from each of the 35 years is currently on view at Gallery 339 in Philadelphia.
When Graham began shooting, he was driving around in a beat-up Volvo with his 8-by-10 Deardorff—"with all the trimmings," he said—in the trunk, and he was always on the lookout for a possible photograph. In 1981, Graham and his wife took a cross-country trip from Pennsylvania to California without any specific destination in mind apart from finding images.
While a graduate student at Temple University's Tyler School of Art, Graham spent a significant amount of time studying the work of his photographer-friends Emmet Gowin and Jim Dow, as well as the work of other photographers they suggested. All of it would help form Graham's aesthetic. "The camera was so slow and expensive to shoot, I wanted to get the most out of it," Graham said about his style. "So I loaded in detail, color, subject, structure, historical references, and humor—I wanted everything."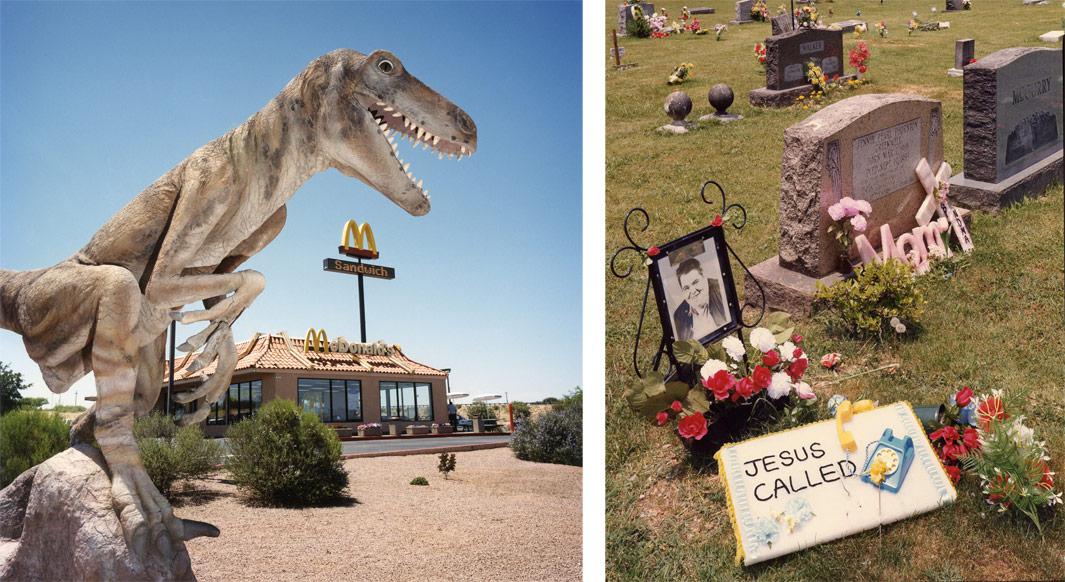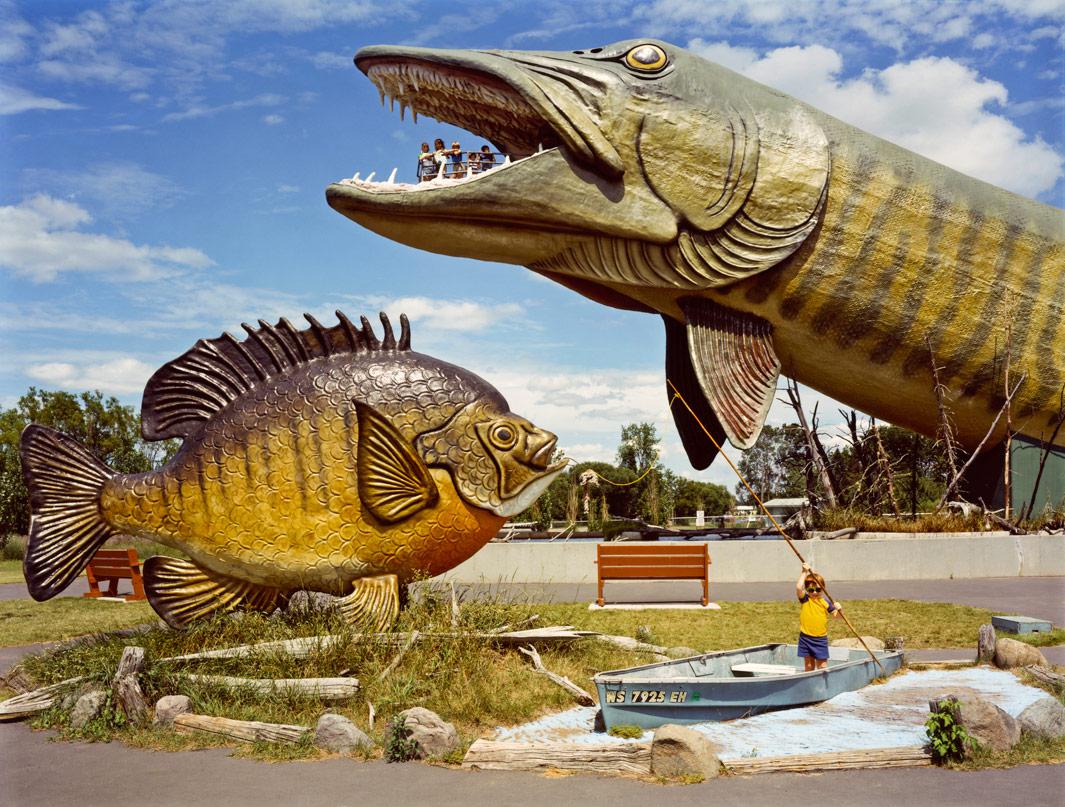 Although the work does have a sense of humor, Graham said he tries to look for evidence of how people express themselves and for singularity, which could be seen as looking for the unusual. "Also, many times I am looking for interesting or revealing juxtapositions that are about something that isn't revealed in any one of the elements in front of the camera," he said.
Martin McNamara, the director and owner of Gallery 339, approached Graham about producing a show that spanned the scope of Graham's career that would include only one image per year since 1979. The two made a list of their favorite images to begin the edit process, which went "without argument," Graham said. He added that the years 1989, 1995, and 2006 were particularly strong, and selecting only one was difficult. While editing the work, Graham said he noticed consistent threads, such as Marge Gapp's Studio, Philadelphia, PA and Arden, DE (painter's studio). He also pointed out the evergreen element to some of the images, such as Route 130, NJ, from 2013.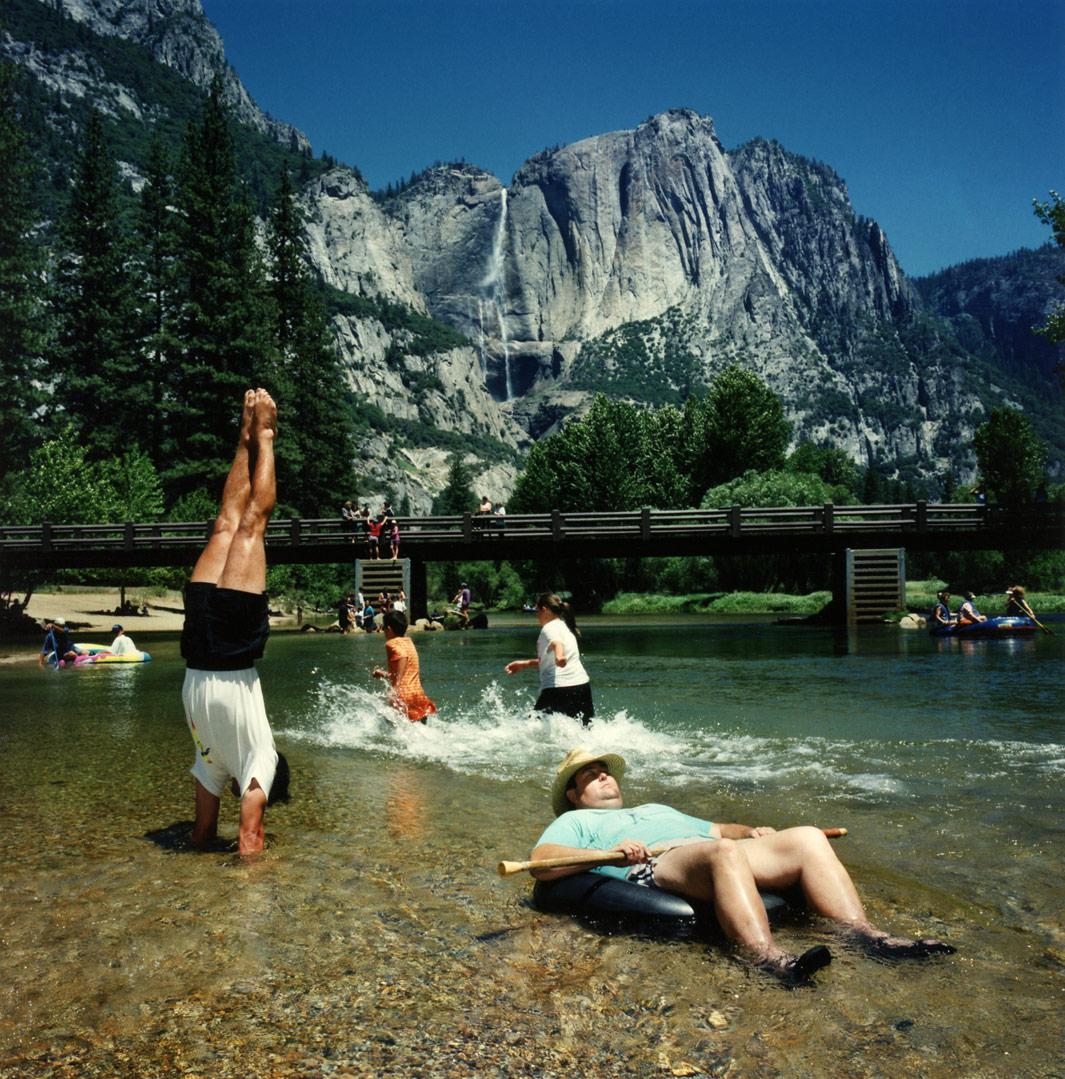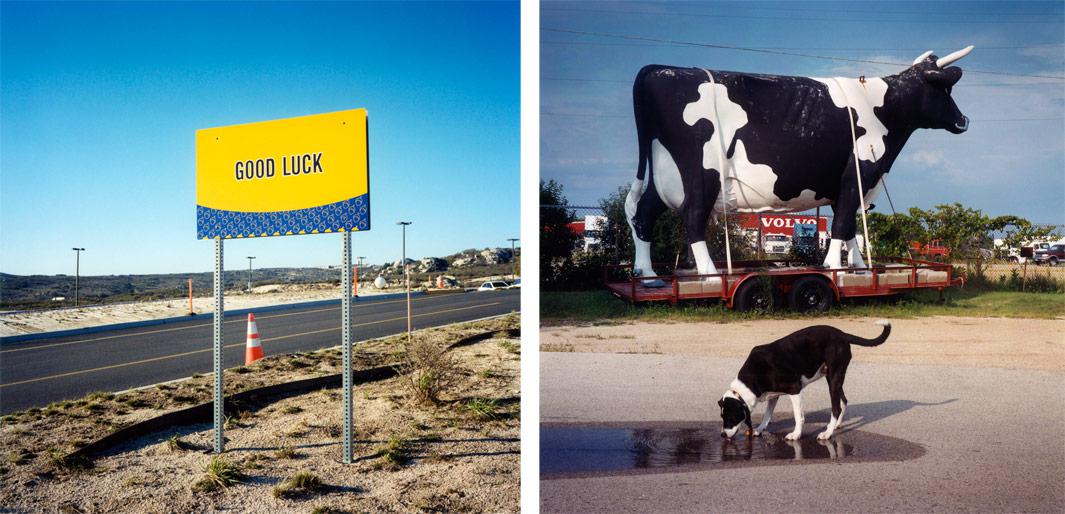 But as the corporate-culture boom has rapidly taken over America, reducing towns thousands of miles apart to carbon copies of one another, Graham said he's seen the amount of unique subject material substantially reduced. "Much of what I shot in the earlier years depended on small businesses and individual examples of self-expression," he said. "Now, small businesses have been overtaken by chains; individual or handmade things have been replaced by store-bought substitutes."
Furthering the change, modern smartphone cameras can be tucked away in the glove compartment instead of taking up a trunk. Graham says he participates in modern photography but insists there is still an element that cannot be reproduced. "Photography is everywhere and practiced by everyone," Graham said. "It is infinitely reproducible and infinitely shareable. I indulge in the sharing, the downloading, but there is still the print—I love the print. Well-made and just the right size, not just the size of my laptop's screen."
David Graham's "Thirty-Five Years/35 Pictures" will be on view at Gallery 339 in Philadelphia through March 15.