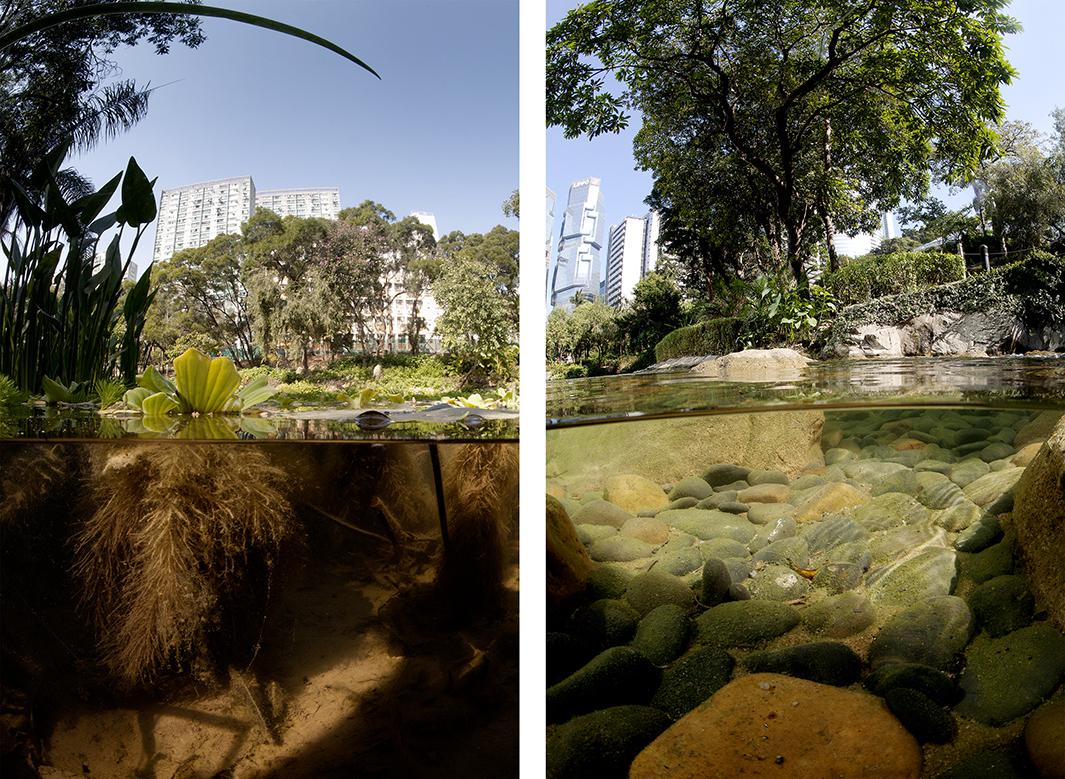 With hundreds of miles of coastline as well as numerous harbors, bays, rivers, clear-water reservoirs, and waterfalls, Hong Kong is a city of water. In 2008, photographer Andreas Müller-Pohle embarked on a project to show the city from a perspective that can, in a way, define it. "Most people are impressed by Hong Kong for its rapidly changing skyline and take the water, including the charming ferry-boat cruises between Hong Kong Island and Kowloon, as a welcome side aspect. The skyline and high-rise vistas are indeed breathtaking. But what made them possible in the first place was the water," he said via email.
Müller-Pohle used a digital SLR in a large underwater housing to photograph the city from a "divided view"  at the water's surface, a technique that he first used to create a "water portrait" of the Danube River. "If you want to portray a river, you cannot avoid getting close to the water—that is to say, to immerse yourself into it, to get in touch with it. So it was quite natural to put the camera into the water. I did so, as a test, with my video camera. One day in Berlin, I put it into an underwater bag and threw it into the Spree so that it would swim on the surface. I was very excited with the results," he said via email. "I then began to study the technique and took advice from underwater photography experts—and found out that shooting pictures with the split technique is relatively popular among divers."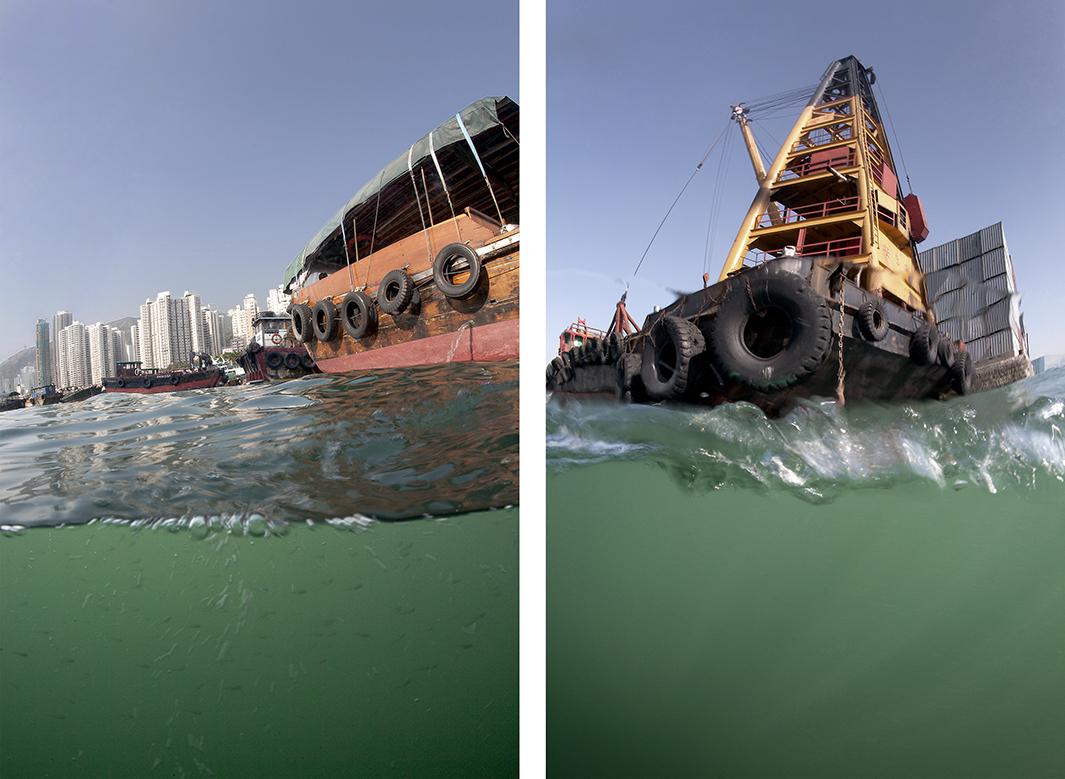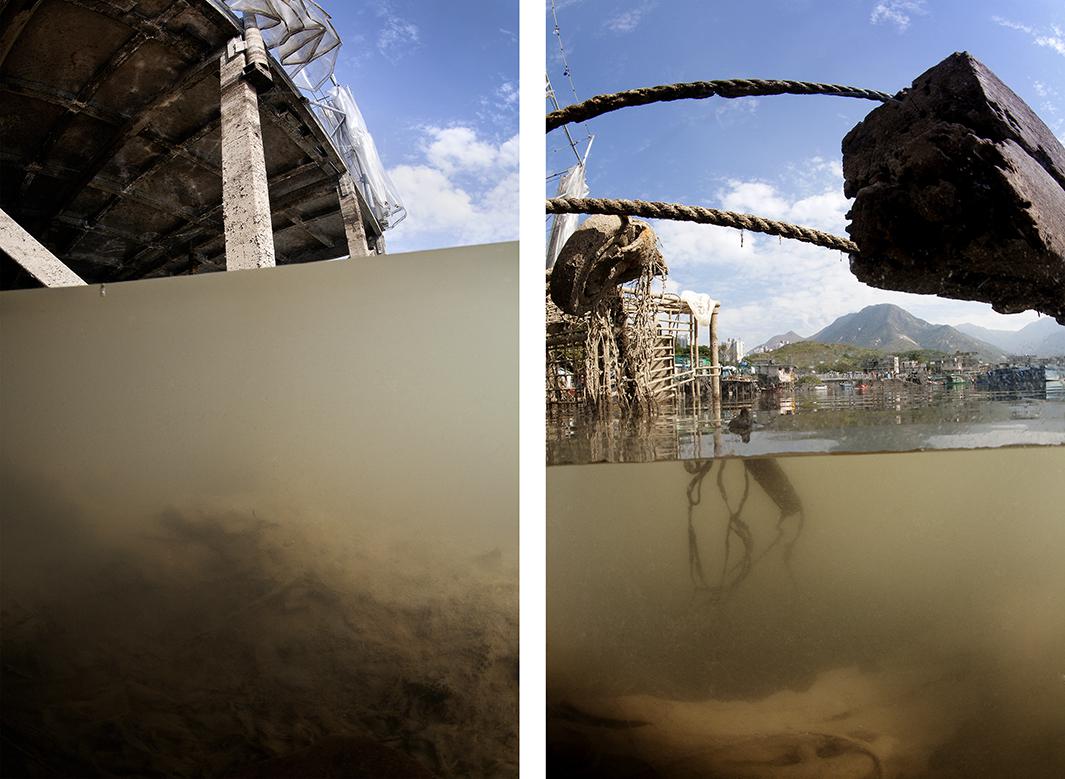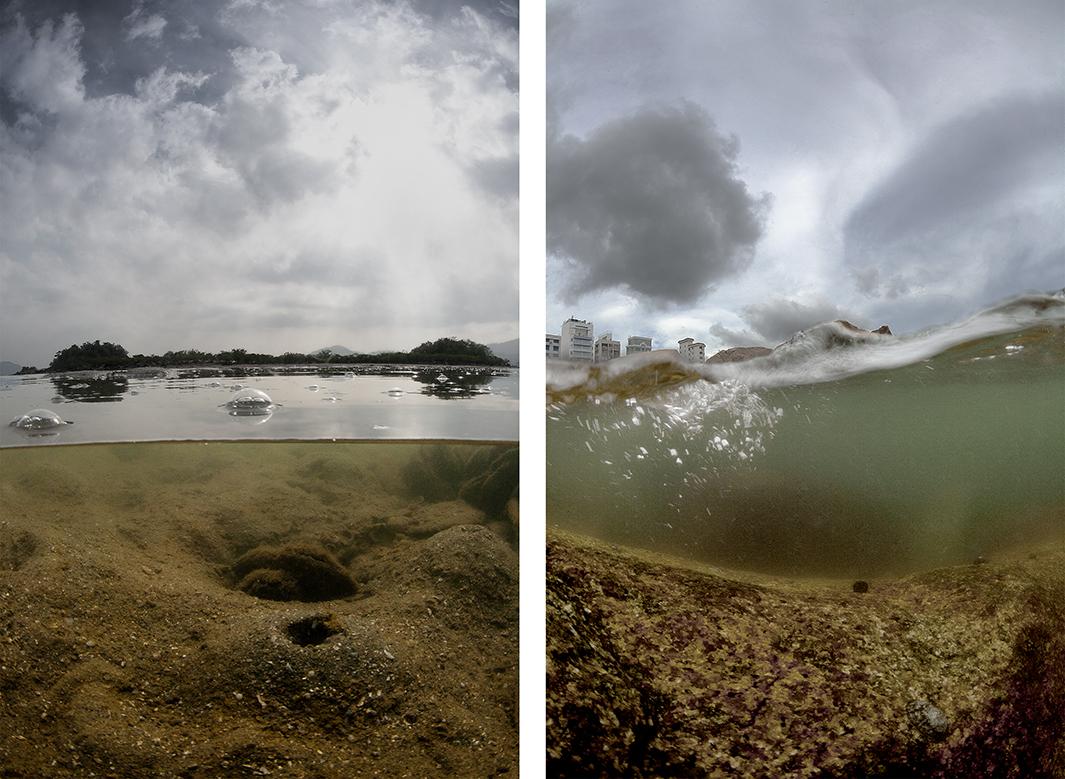 Müller-Pohle created an extensive list of possible locations for his photographs with the help of maps, Google Earth, and imagery he found on the Internet. Over the years, Müller-Pohle witnessed the city's changing skyline and was also attuned to dangers the city faces due to rising sea levels. "Hong Kong's history, as an economic success, is, above all, a 'water history.' And, for that same reason, it now has to face its future, where the water turns from a friendly element into a threat," Müller-Pohle said.
Eventually, Müller-Pohle plans to turn his water series into a trilogy by photographing an island from a similar water-based perspective. Müller-Pohle's Hong Kong photos are available in the book, Andreas Müller-Pohle: Hong Kong Waters.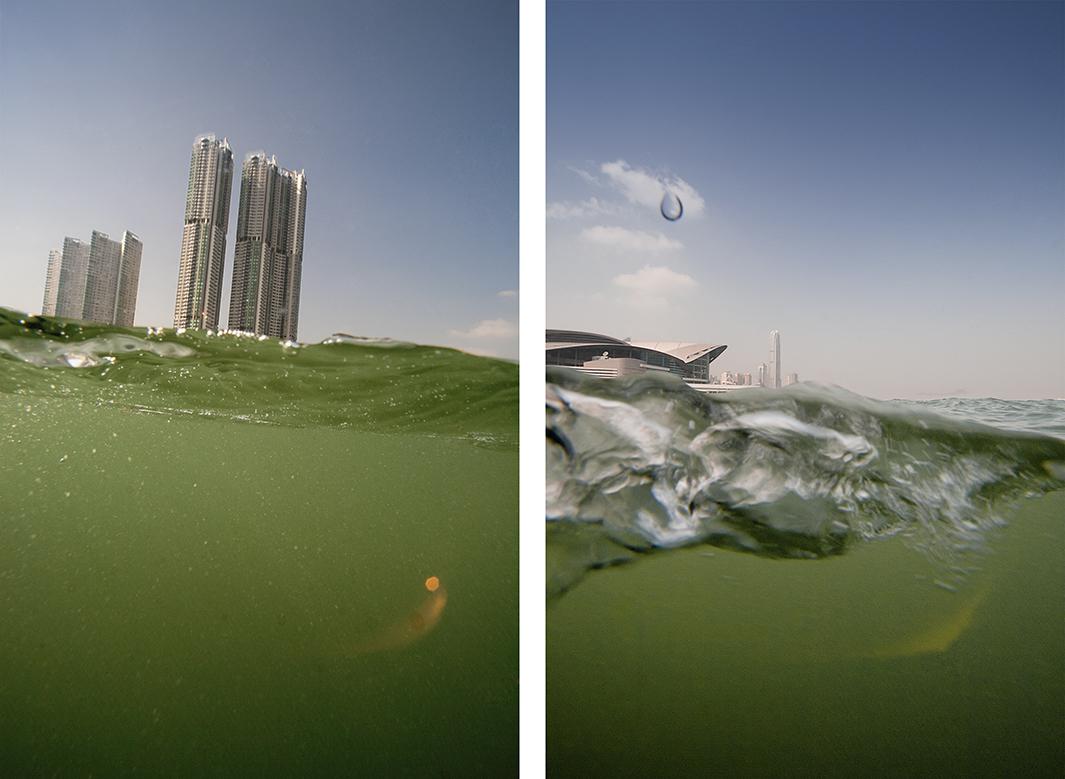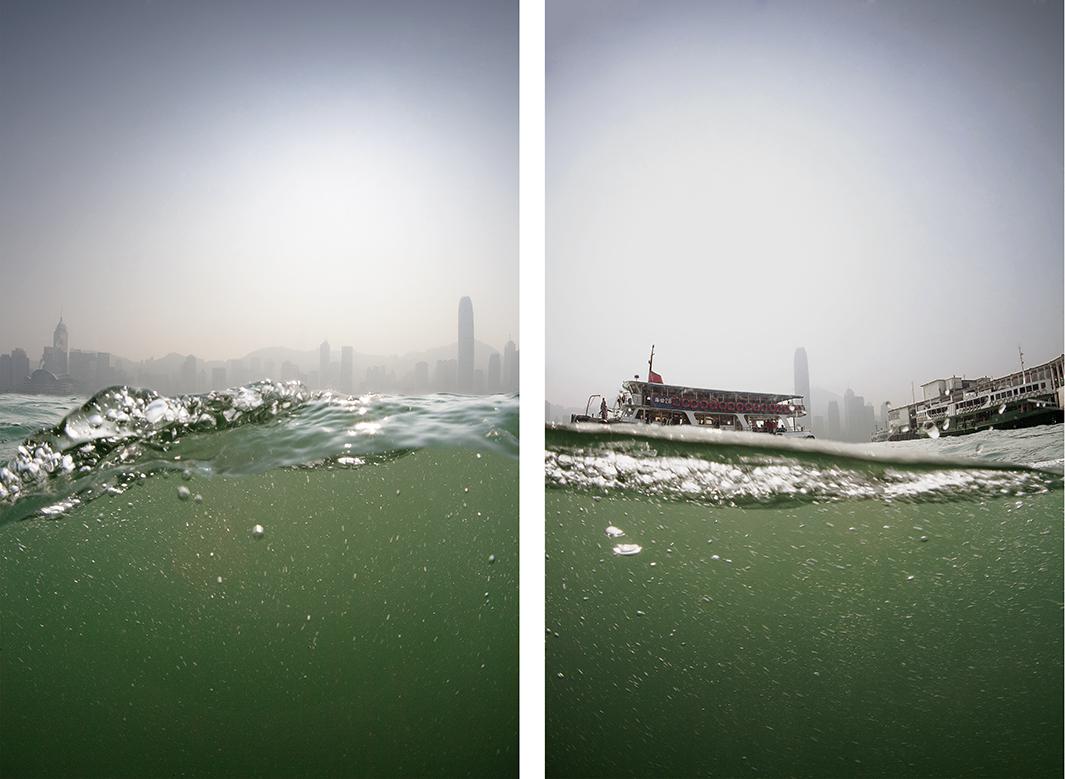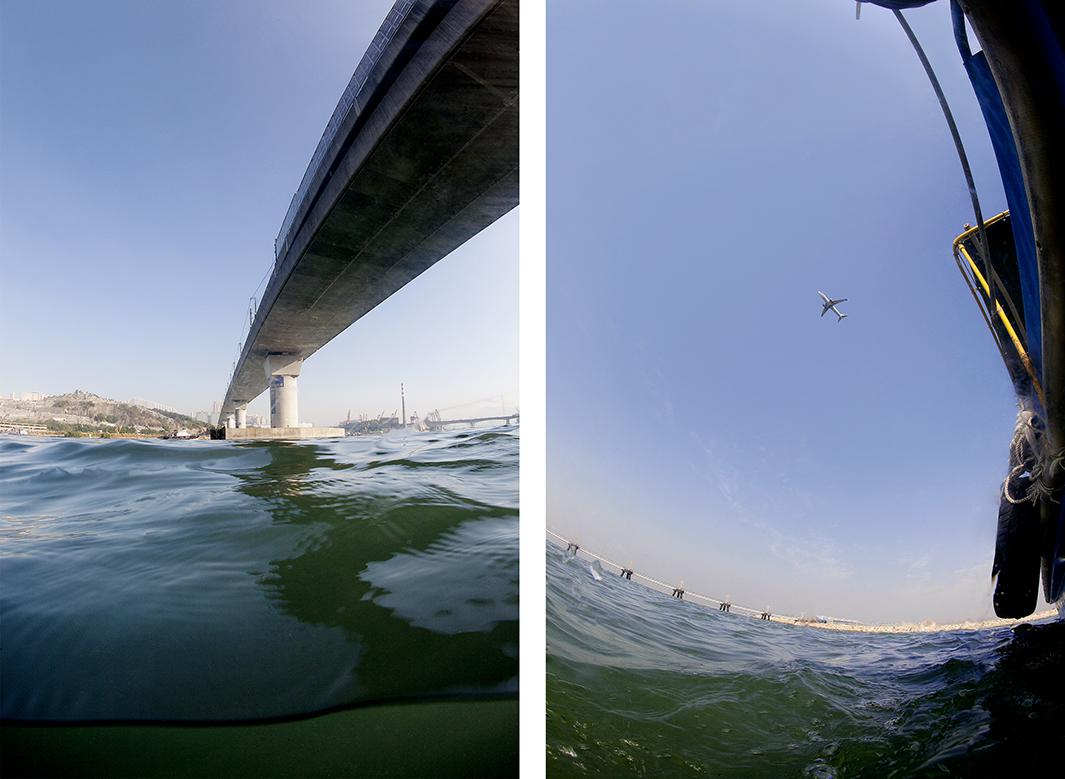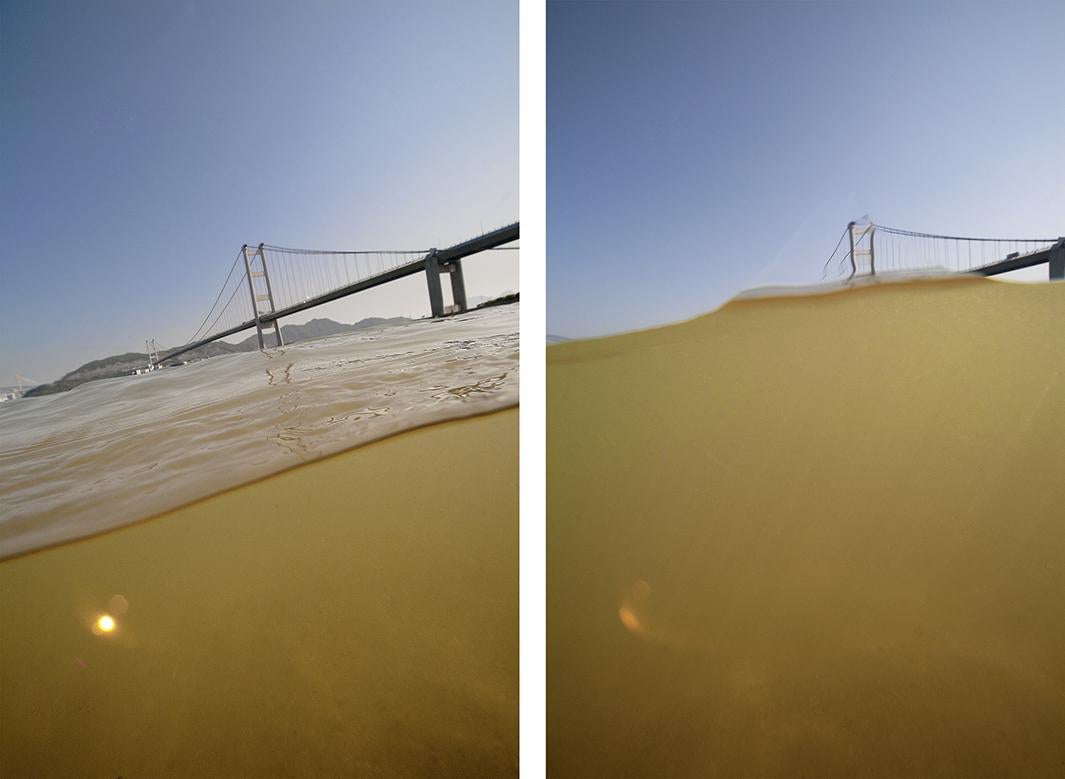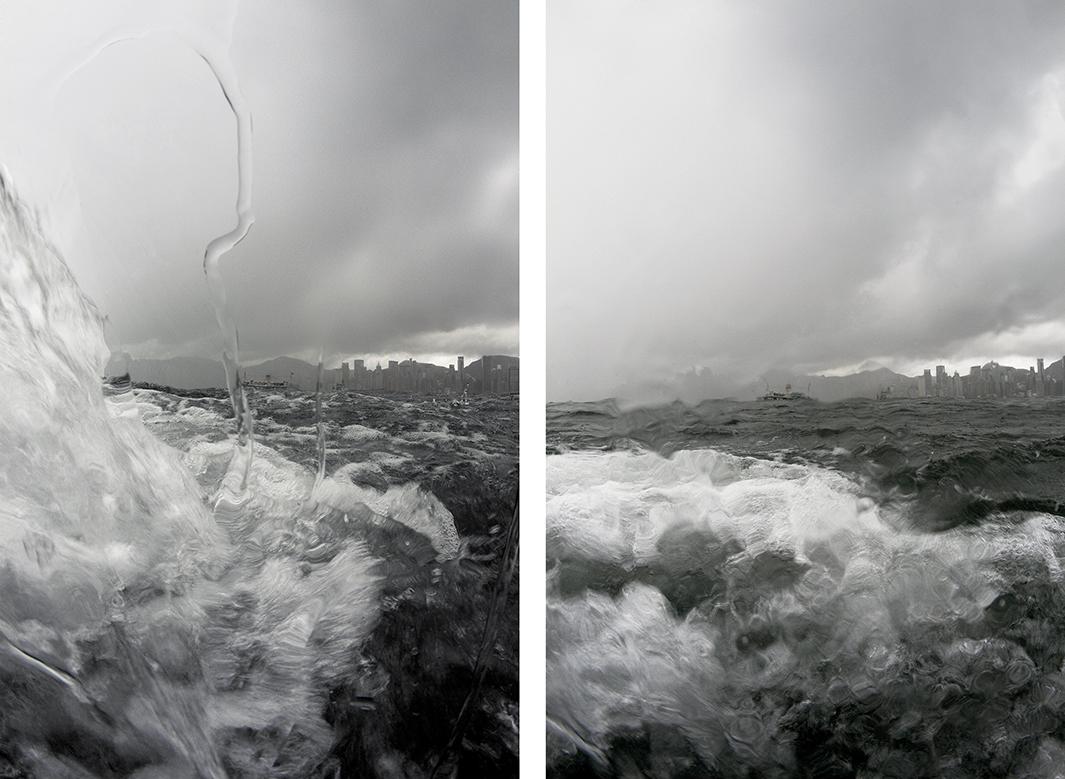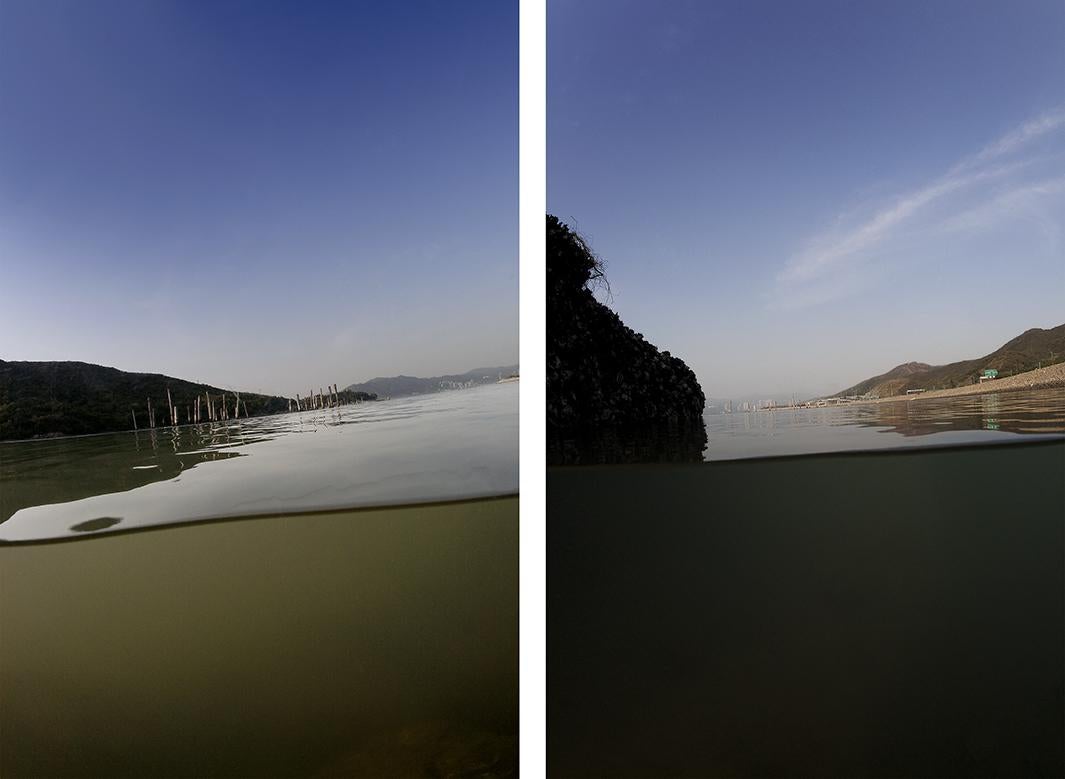 ---