Growing up, photographer Tony Chirinos often heard stories from his father about his childhood in Cuba, including tales of the cockfighting culture there. As Chirinos got older, he thought back to those stories, and his interest in cockfighting increased further when he read Gabriel García Márquez's novella, No One Writes to the Colonel. When Chirinos had the opportunity to visit St. Andres, Colombia, he was eager to see a fight for himself.
Chirinos spent two years watching the fights, talking to owners, and learning the lingo before he ever took out his camera. He then spent more than seven years on and off photographing the roosters and the cockfighting community in St. Andres, an island in the Caribbean. His photographs include interior landscapes as well as individual portraits of the birds. "I thought it was interesting to capture these roosters' essence. They take on a personality. I was keen on how they pose. They're trying to become bigger than life so the other rooster can become scared. That characteristic was interesting to me," Chirinos said.
Chirinos shot with a medium format 6-by-7 camera equipped with a flash bracket that allowed him to fire three flashes simultaneously. "I like that I'm able to create a three-dimensional rendering of the world on a two-dimensional surface. It makes it more lively and sculptural. You look at these roosters, and you can see the depth and thickness of them in the space," he said.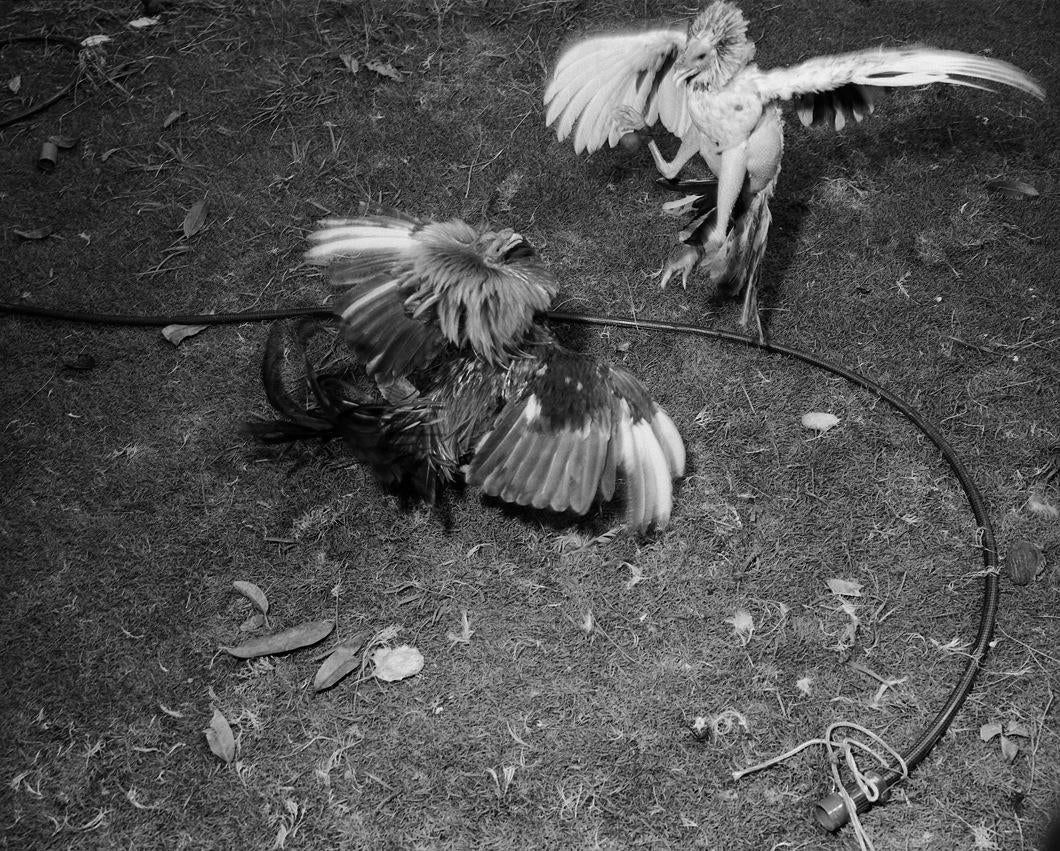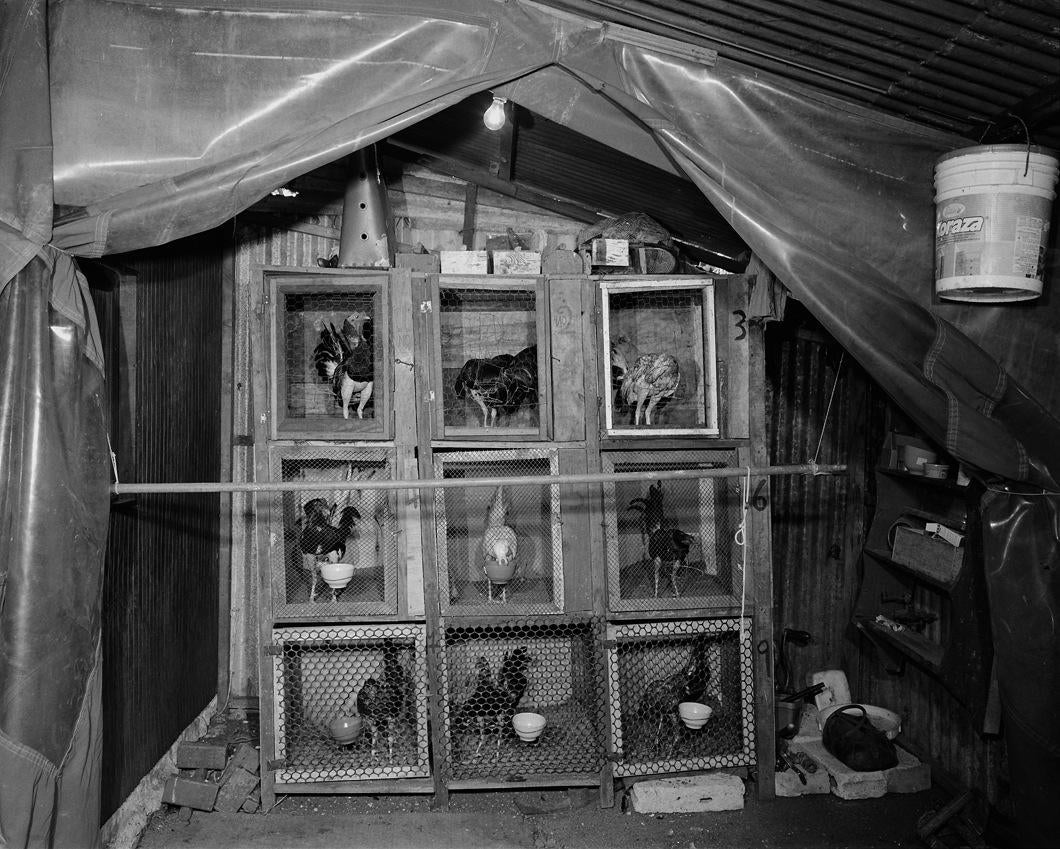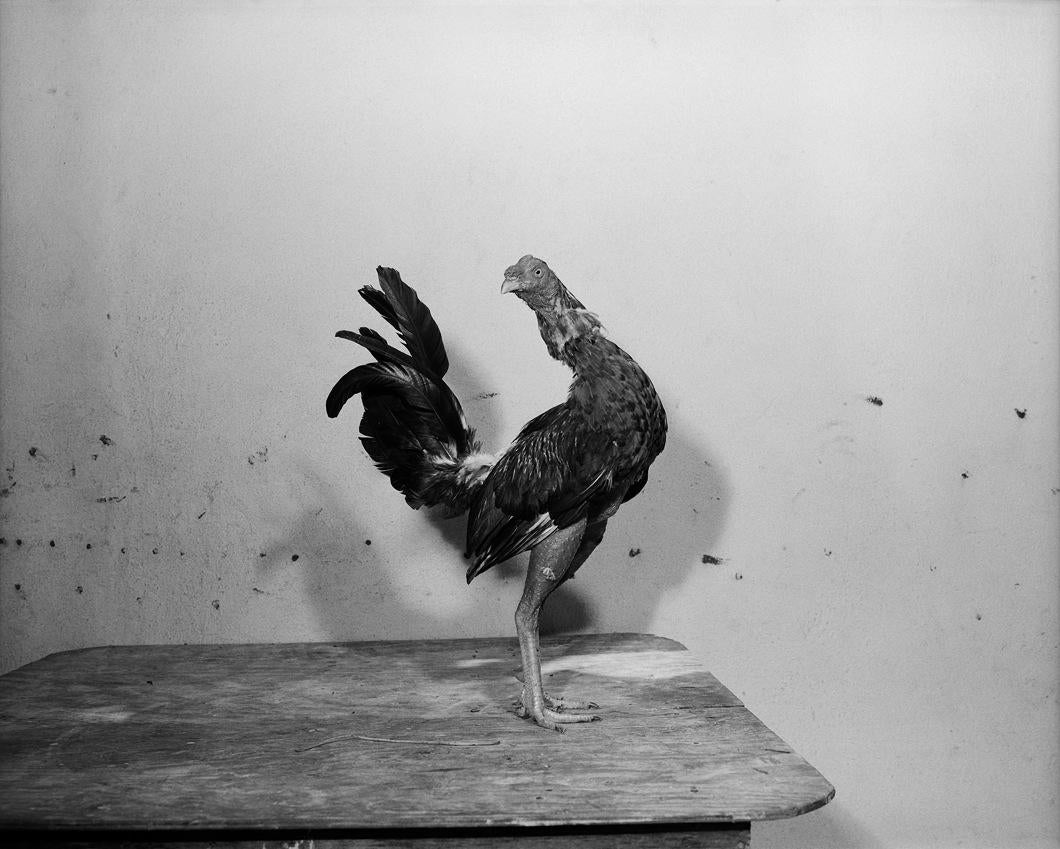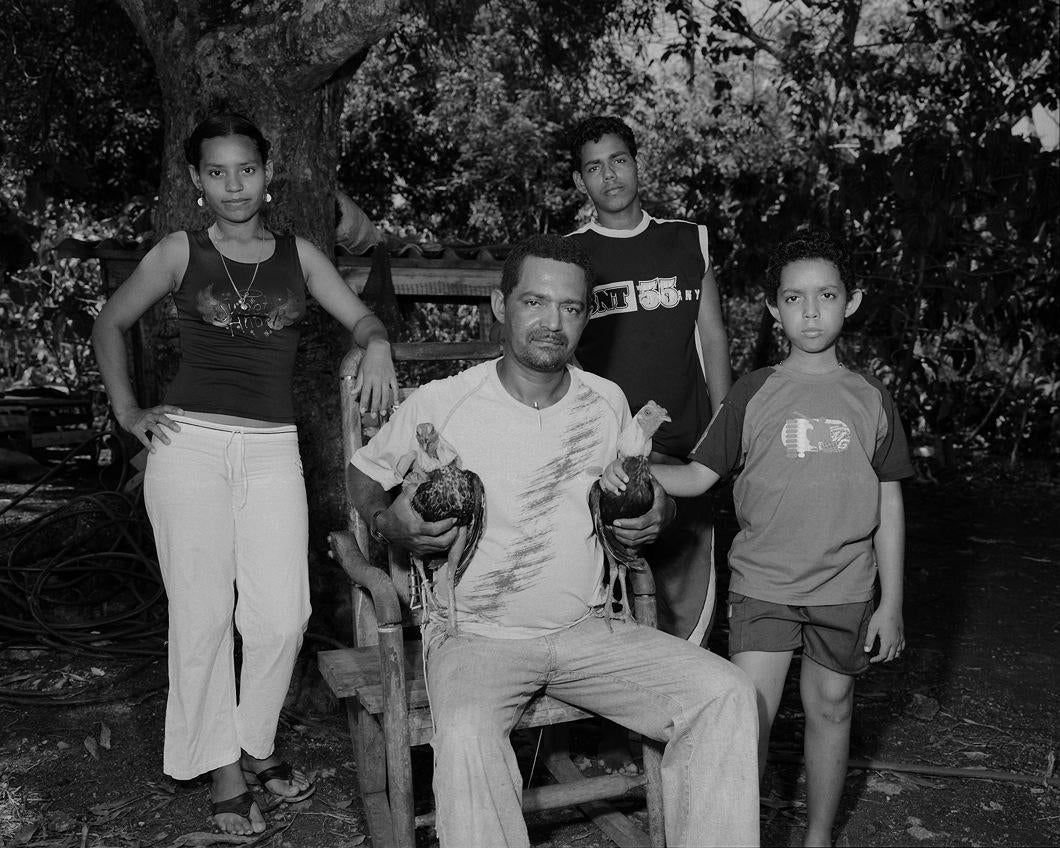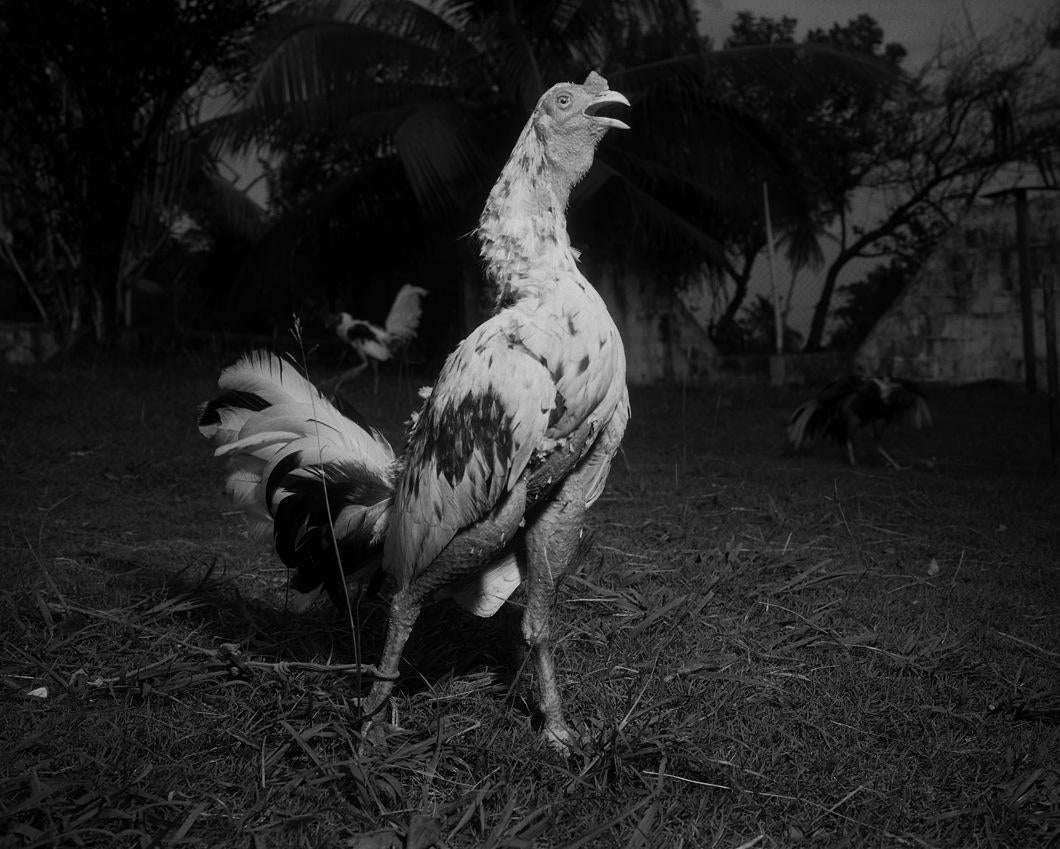 There were four "cock rings" on the island where the roosters fought. All were very plain, but one ring, Chirinos said, had bleachers. This ring was reserved for the heavyweights, where people would bet as much as $1,000 on a fight. On an island where the average monthly income was about $200, that meant the stakes were incredibly high. As a result, Chirinos said, the violence at the fights wasn't just among the birds. "I saw a good friend of mine get shot and killed. These are people that bring guns and knives with them. They're betting $1,000, and if they lose that, it's rough," Chirinos said. "I saw people break beer bottles on each others' heads and slash each other. After a while I learned after a certain time of night I should pick up my camera and go."
Some of the rooster owners, Chirinos said, were highly aggressive and intimidating, while others were quieter and let their rooster take center stage. Chirinos said he never felt personally threatened at the events, but it helped that he had a bodyguard with him at all times. While Chirinos did photograph frequently at the fights, ultimately, his photographs are not mostly focused on the bloody battles in the ring. "I'm much more interested in the process of other things these roosters go through. It's like seeing what samurais have to go through to prepare themselves for battle."