It's been 10 years since the twin exploration rovers Spirit and Opportunity touched down on the surface of Mars. Since then, the rovers have traveled more than 4.8 miles and 23.6 miles, respectively, and have taken hundreds of thousands of images of the red planet. John Grant, supervisory geologist in the Smithsonian's National Air and Space Museum's Center for Earth and Planetary Studies and chair of the Science Operations Working Group on the mission, selected 50 images based on his colleagues' suggestions for the exhibition "Spirit & Opportunity: 10 Years Roving Across Mars." "The idea we had for the exhibit was to show the beauty of Mars and at the same time tell the story of the mission and the discoveries," Grant said. "We use the images as a hook to bring the public in, and then they learn something about the mission and about Mars by looking at the labels."
Since the rovers were traveling on different parts of the planet, the images they took have distinct characters. The images from Opportunity reflect Mars' desolation. Spirit's photos, meanwhile, are often gorgeous landscapes. Both rovers took a mix of images through a variety of cameras.
For the most part, Grant said, the images were the result of specific commands sent to the rovers. Some were more accidental. One popular image taken by Opportunity, for example, was not specifically ordered. "We were trying out a new automated driving and imaging software. The rover saw a hazard, and per its order when it sees a hazard, it turns around and takes a picture of it. When that image came down, it was stunning," Grant said.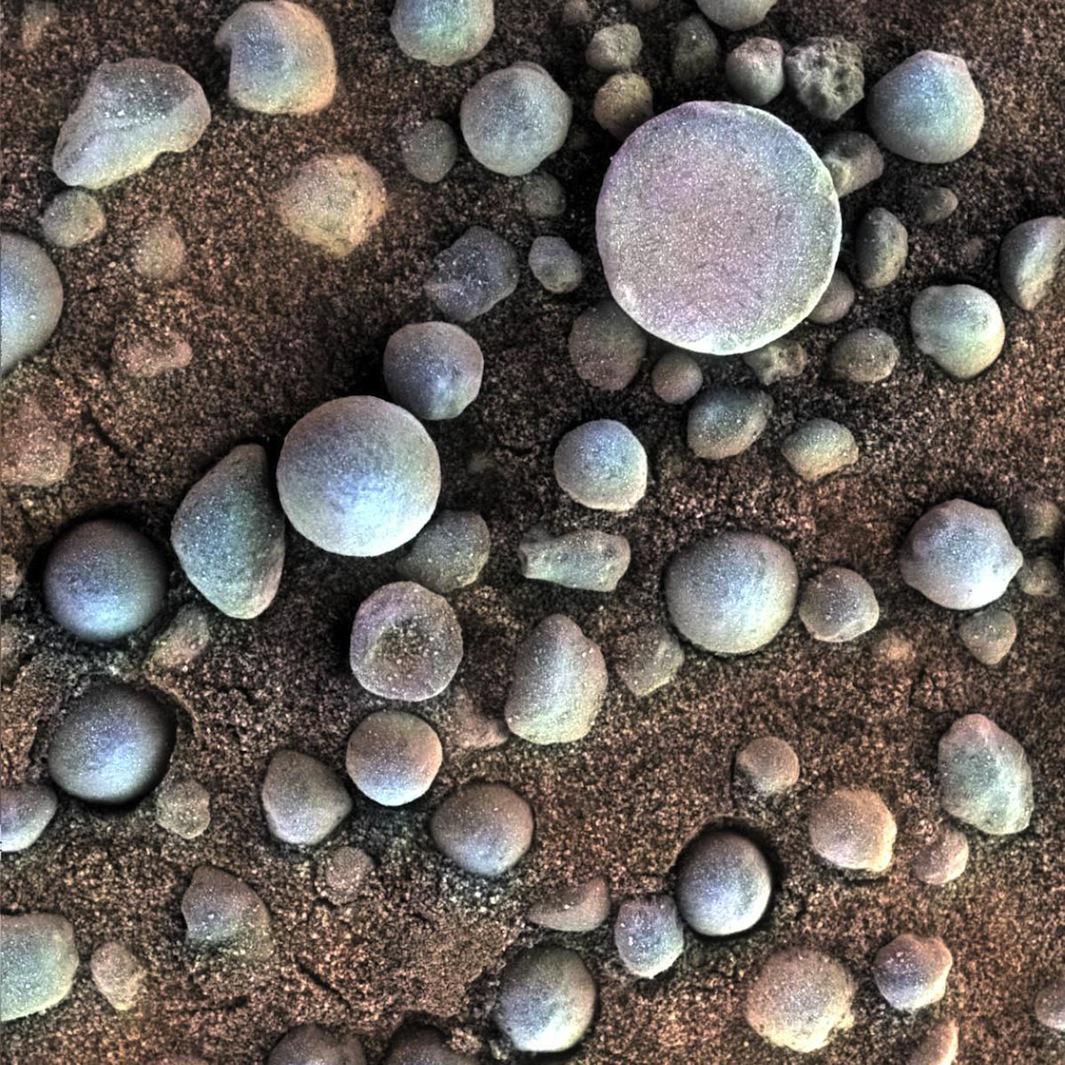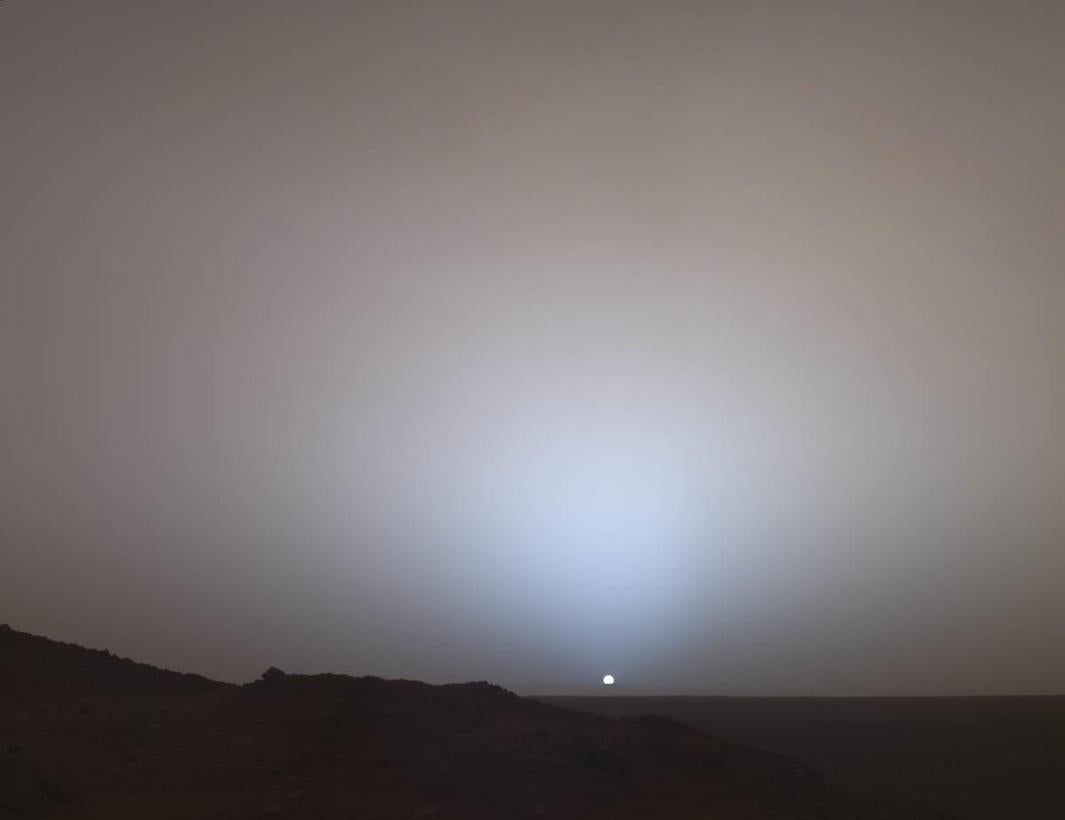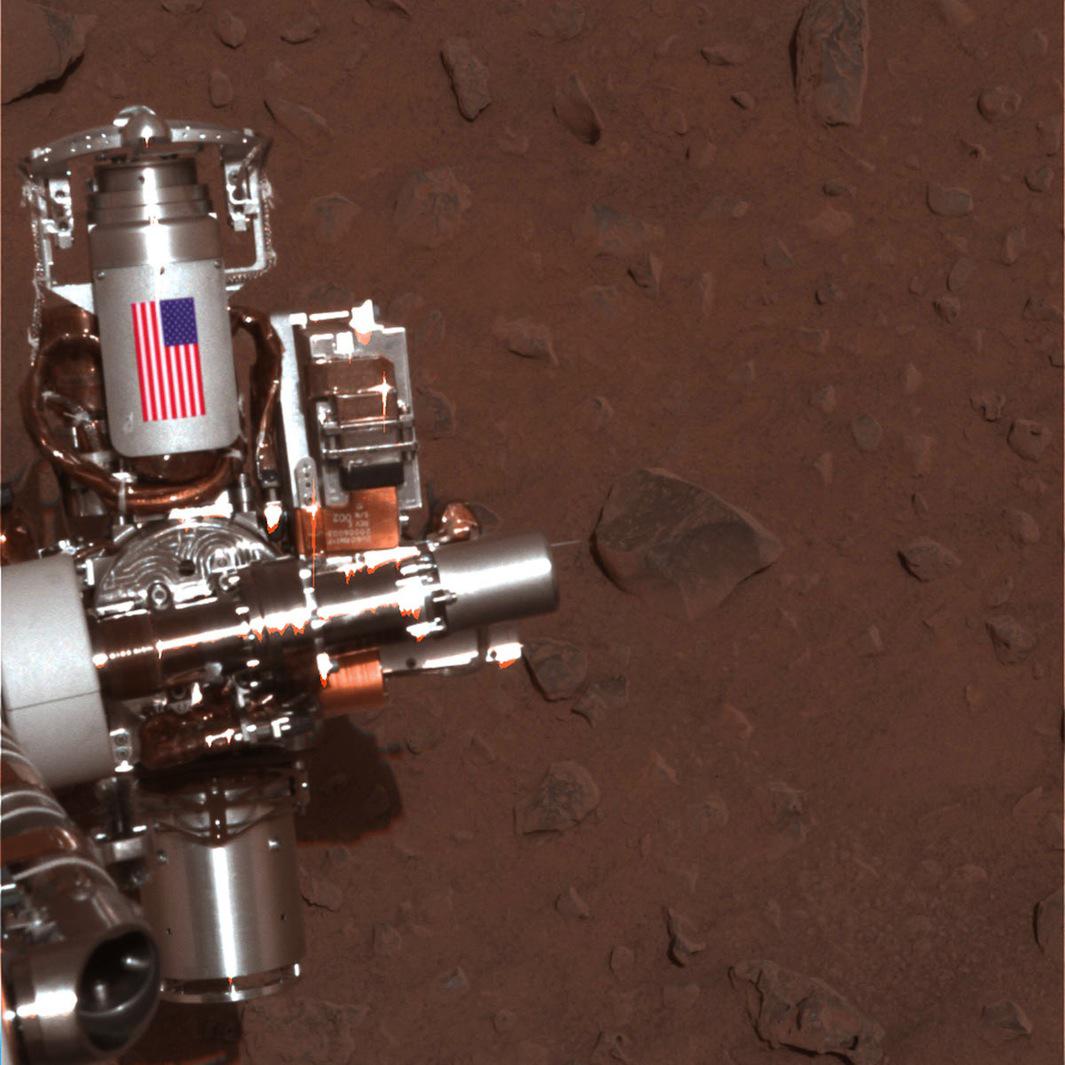 Often, Grant said, images taken by the rovers help lead scientists to new discoveries on the planet. Both rovers, for instance, found evidence of water on Mars, which was supported by photographs. "We know that Mars was a very different place in its early history. There's evidence it was a much warmer and wetter environment. Those kinds of environments, depending on the details, may well have been habitable. That's not to say there was life there, but it says conditions might have been conducive to it," Grant said.
Grant said it's important for visitors to the exhibit to understand how another planet in our solar system evolves because it can tell us something about our own planet's evolution. It's especially important, he said, for younger generations to see the photographs. "As they walk through this exhibit, they're going to learn something about the mission. But we also hope they're going to get hooked, that they'll say, 'That's something I can do.' Maybe that will get them more involved in science and motivate them to become part of the next generation of planetary explorers," he said.
"Spirit & Opportunity: 10 Years Roving Across Mars" is on view through Sept. 14 at the Smithsonian National Air and Space Museum in Washington, D.C.