Paul Schlemmer had never photographed underwater before. But when a friend asked if he would like to photograph the youth synchronized swimming club Synchro Olomouc's Christmas showcase in the eastern Czech city of Olomouc, he jumped at the opportunity. "I was interested because I love being in water and I love shooting and I'm always trying to be as curious about the world around me as possible," Schlemmer said via email.
Schlemmer wore a scuba mask and snorkel and spent about three hours shooting underwater. Though the process was new for him, he wasn't nervous. "The fact that you are creating a new thing that didn't exist before is the most thrilling thing in the world for me," he said. "The worst-case scenario is that someone would not like the photos, and I think I can live with that."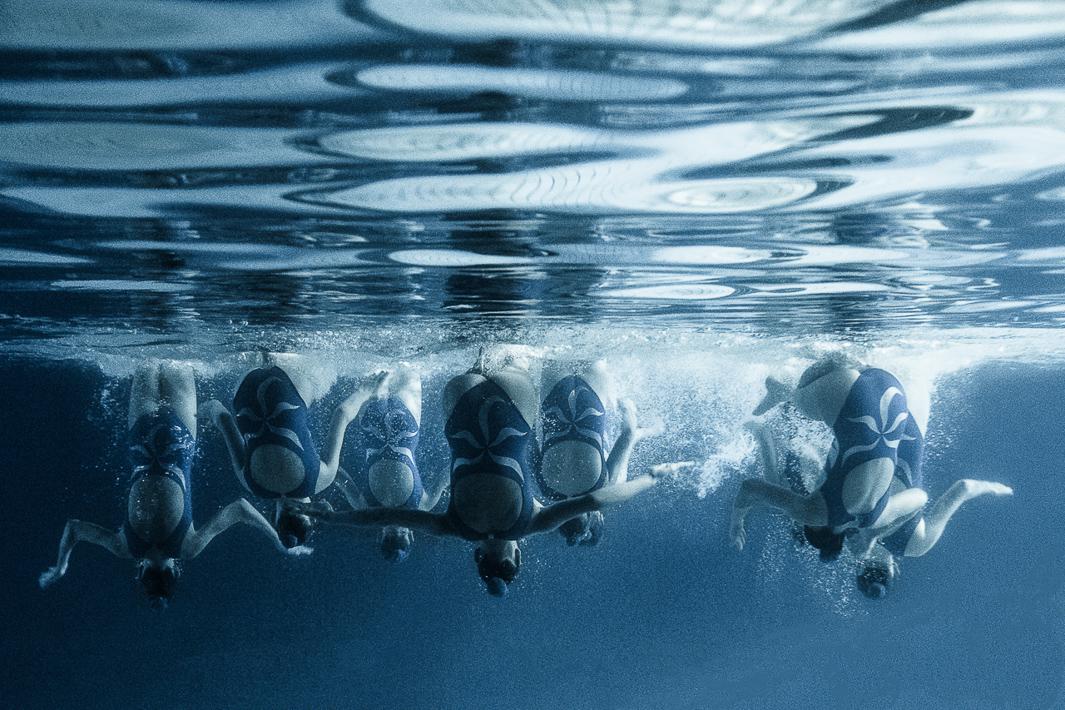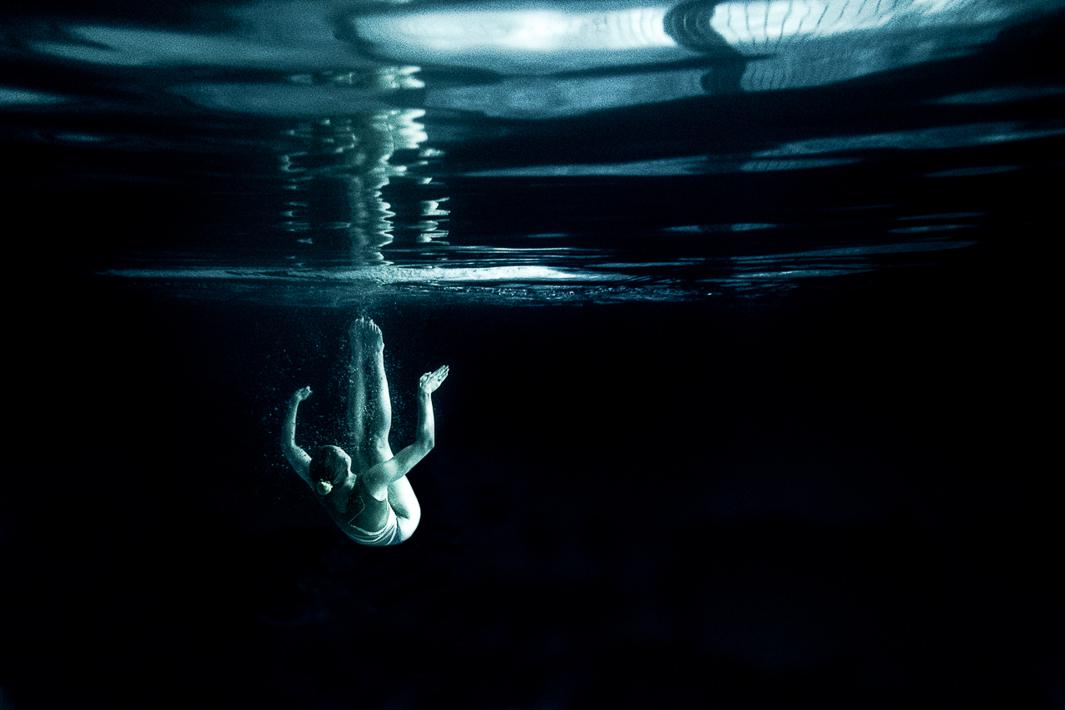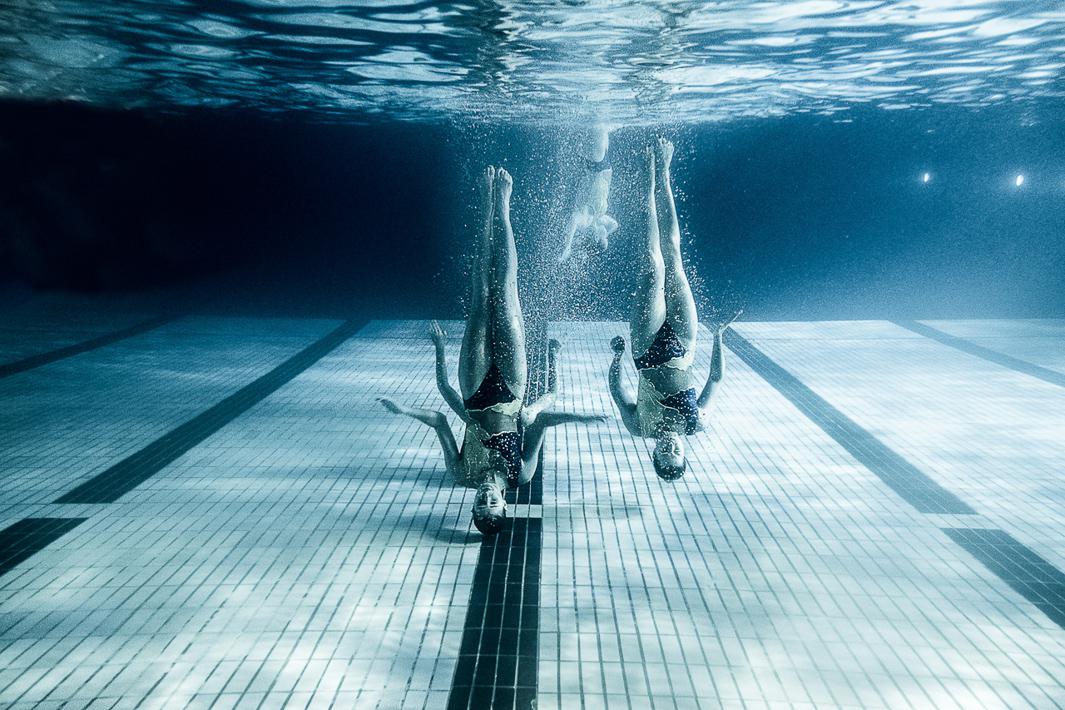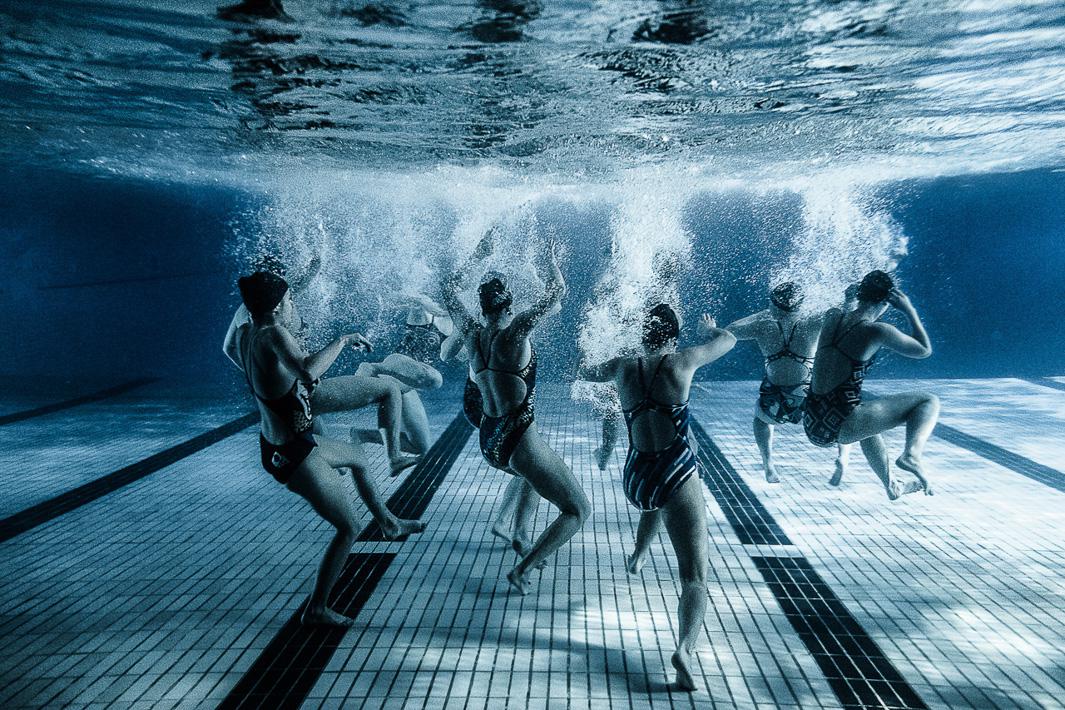 Still, shooting in the pool presented some challenges. Schlemmer is nearsighted, and he found shooting underwater without his glasses disorienting. Conditions in the pool, like lighting, were out of his hands. "I was there only as an event photographer, so I didn't have any control of anything happening there, and I couldn't get too close to the swimmers and disturb them with my presence. There also wasn't much light there, and I didn't have any tools with which to trigger strobes, so I was only using ambient light," he said.
Schlemmer shot with a Fujifilm X-E2 in an Aquapac 451 underwater housing. In post-production, he increased the dark blue cast of the photos, which he said emphasized the quietness and depth of the underwater landscape. "My mindset was clear: To deliver the unique visual experience which only I was able to see there, to celebrate the feeling of being underwater which I and especially the synchronized swimmers love so much," Schlemmer wrote in a blog post about his experience.
Schlemmer said shooting underwater presented a unique opportunity to make photos from a new perspective. "You can challenge yourself physically and your equipment technically. I think every photographer should try it at least once," he said.