When the full moon rises, photographer Noel Kerns heads out with his camera to photograph some of the spookiest places in Texas and other nearby states. Since 2007, he's spent many full-moon nights shooting abandoned houses, churches, and other buildings in ghost towns around the country.
Kerns practices a style of night photography called "light painting," which he learned from a group of fellow photographers during a trip to San Francisco. The moon provides the base light for these shots. Kerns creates the rest of the light himself by placing strobes and other artificial lights in the scene while his camera's shutter is open. "If you're shooting inside an abandoned building, it's absolutely pitch black. So if you want something to appear in the picture, you have to put light in it. You're really using the light to sort of fill in the canvas and make the picture what you want it to look like." 
When it comes to abandoned buildings, light painting creates an aura that seems especially apt for the subject matter. "It implies that there's something going on in the building, but you don't know what. That creates a haunting or creepy vibe. It's kind of like a horror movie: You want to watch but you're scared at the same time," Kerns said.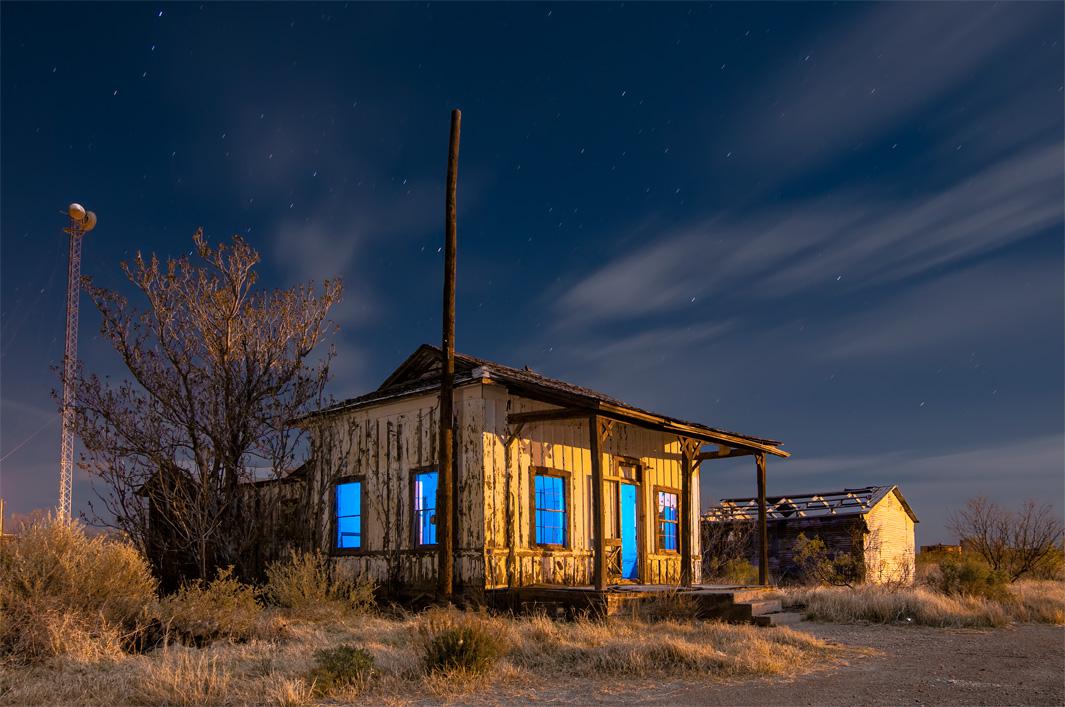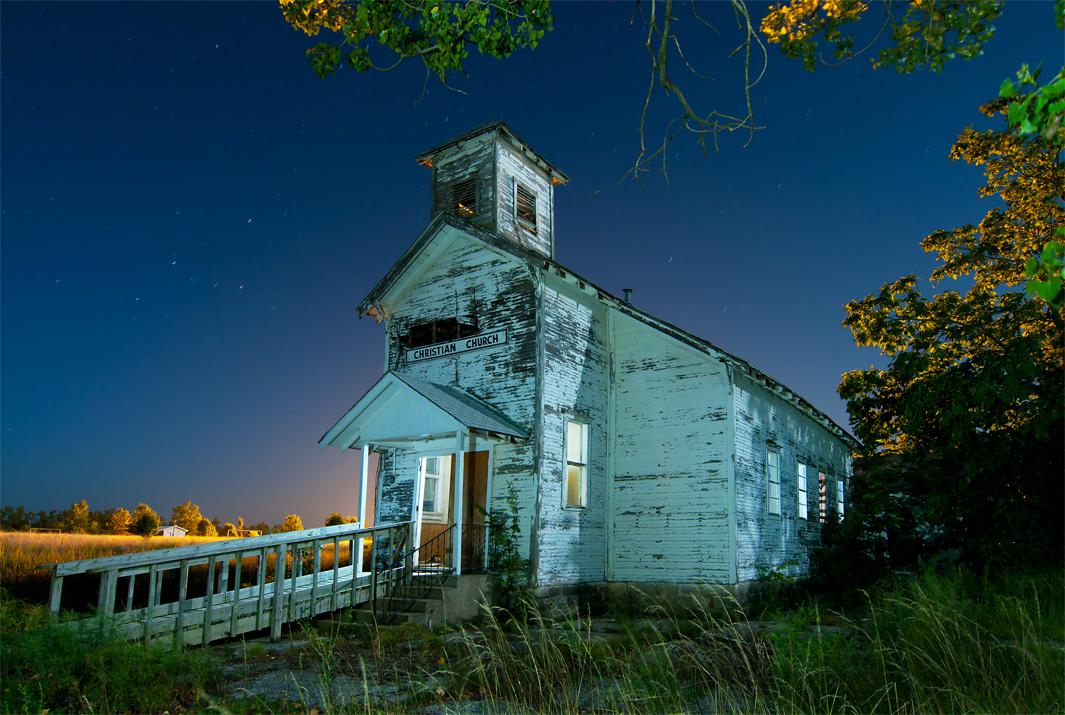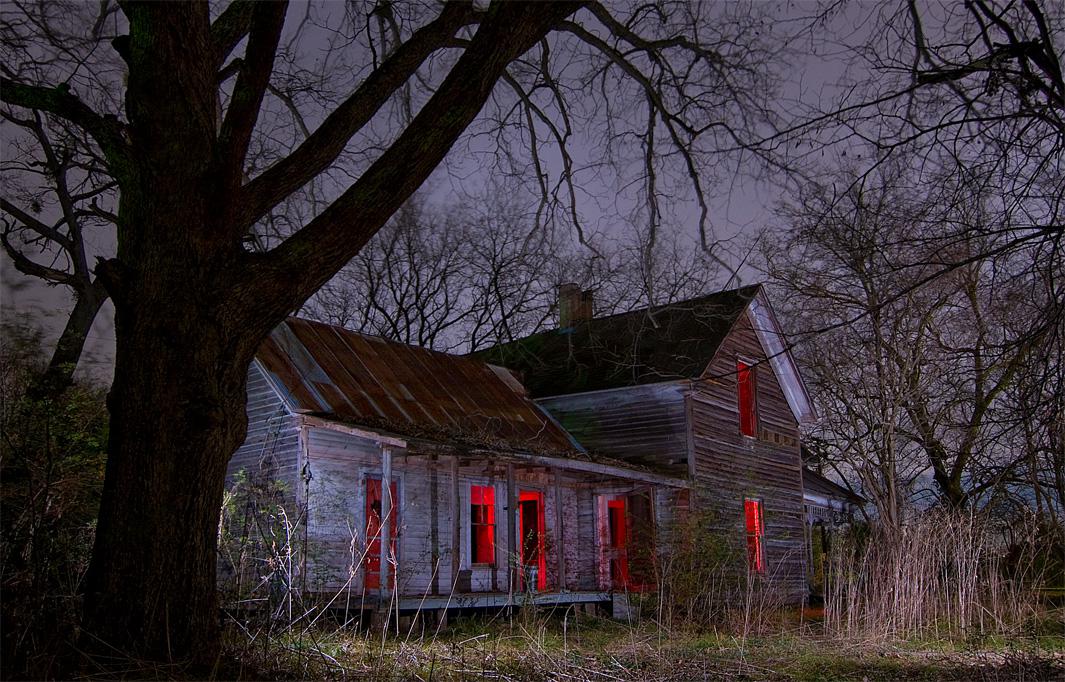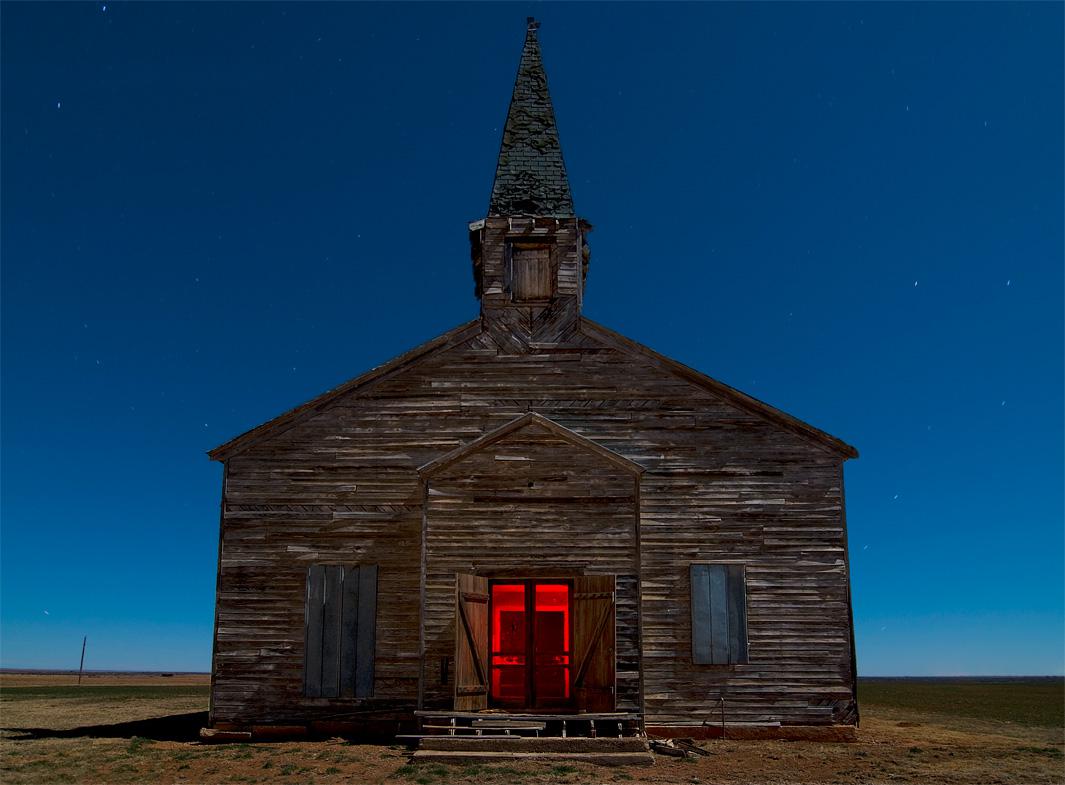 Kerns said ghost towns are easy to find. Some he stumbles upon one while driving. Others he discovers online. They were abandoned, he said, for different reasons. One town's residents left because contaminants from nearby mines were poisoning them. Other places started to decline when new rail and road routes directed traffic elsewhere. While the locations are often well-documented, Kerns said visiting them is not usually legal. "It's almost all trespassing," Kerns said. "Seldom do I have permission. It's easier to ask forgiveness if you need it. In general, most people don't care, and most people don't find out."
The work presents other perils. The floors of old buildings are at risk of giving out. And in the dark, Kerns can't see whether there are other visitors in the buildings. And then, Kerns said, there are other, less tangible, unknowns. "I'm not one to believe in ghosts or things like that, but I will admit there have been a handful of buildings where there's been a weird vibe. You feel there's somebody watching you from the darkness the whole time," Kerns said.
Kerns' ghost town photographs are included in his book, Nightwatch: Painting With Light. You can follow his work on Flickr.