Several supercutters have compiled instances of computers in movies and on television, but CloudFlare programmer John Graham-Cumming is going beyond the standard video or listicle by not only gathering cinematic source codes, but identifying them—on his new blog, moviecode.tumblr.com.
Featuring screen shots from shows and movies as varied as Dilbert and Clear and Present Danger, Graham-Cumming explains what the codes really are, like Java or ActionScript 3. The entire page—which began just a few days ago and is quickly gaining popularity—is worth perusing, but below are a few of his personal favorites, sent to me in an email.
The Girl With the Dragon Tattoo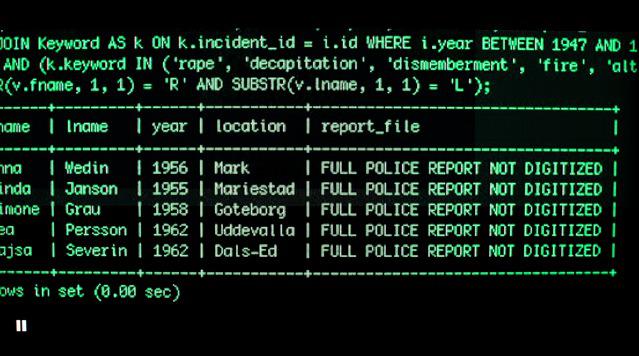 As Graham-Cumming writes on the site, the code here is "apparently legitimate SQL," or, structured query language. He says that the code looks appropriate "for what she's trying to do," which is research murders.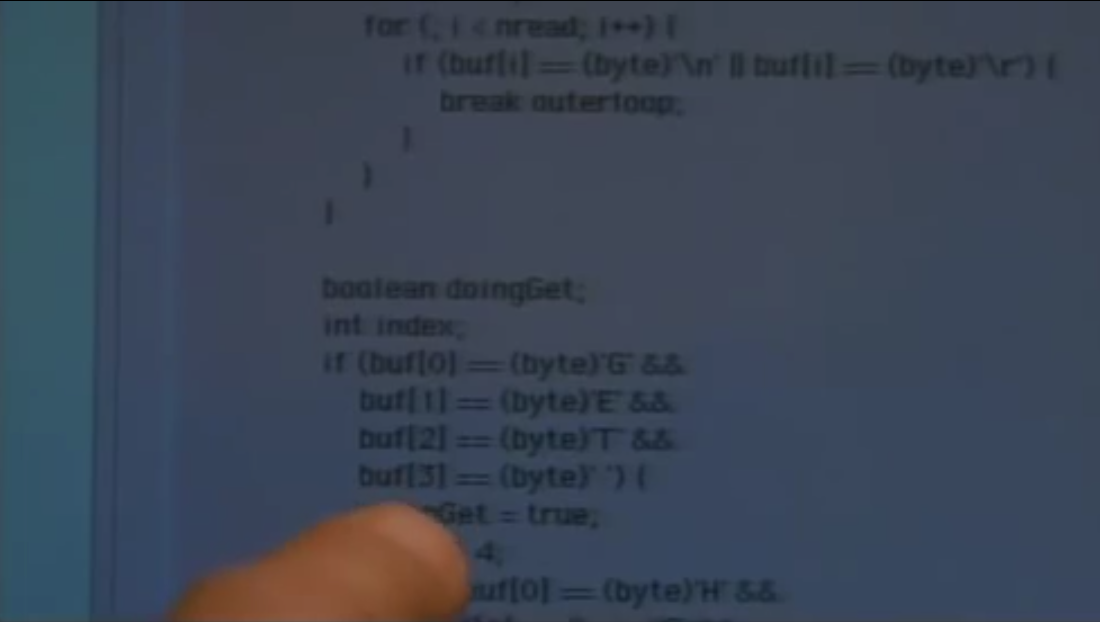 Graham-Cumming finds it funny that, in this poorly reviewed 2001 thriller, "the 'Bill Gates' character and his protégé are reading some really, really simple Java code and saying how amazing the 'compression' is."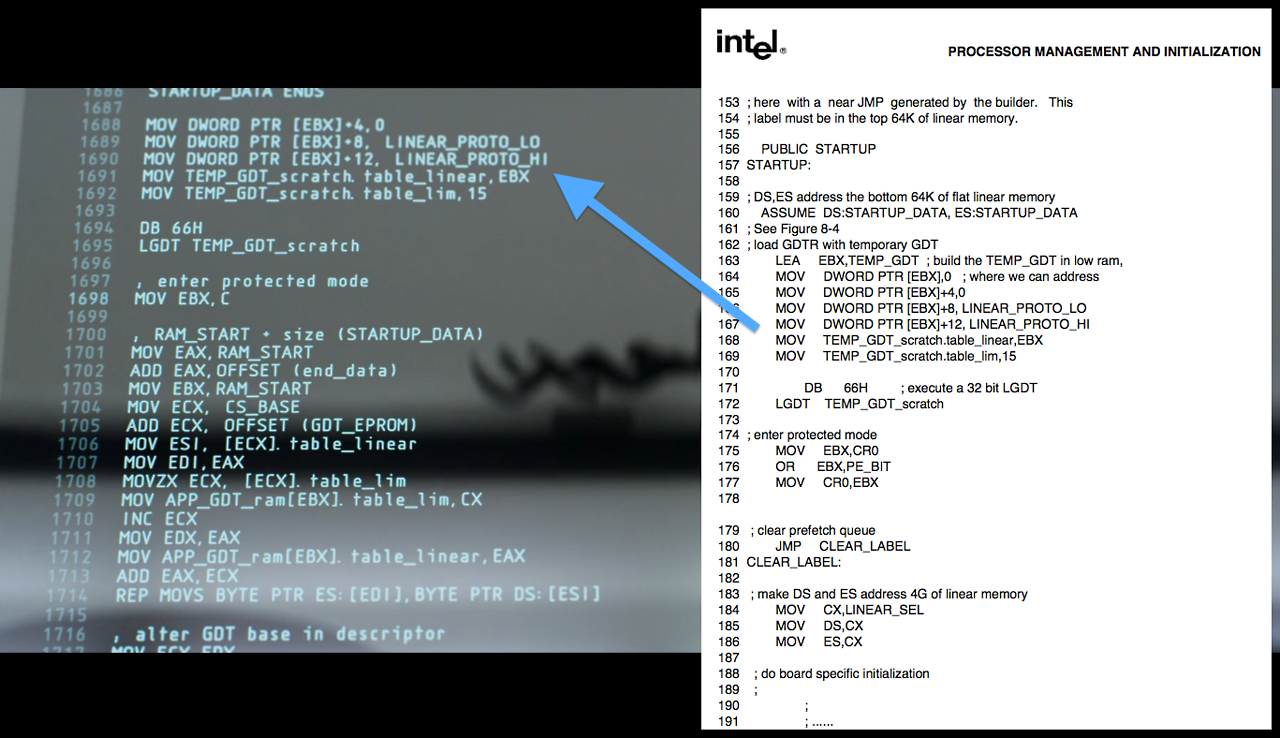 This was the image that kicked off the Movie Code Tumblr. The code used here is copied exactly from an Intel manual.
Graham-Cumming is taking submissions, so feel free to send along your own examples.
---