From birthdays to first days of school, childhood is full of transitional moments. But what about adulthood? In her series, "On the Nest," photographer Dona Schwartz focused her lens on bookend events in the lives of parents. In the first half of her series, Schwartz photographed expecting parents in the nurseries they'd prepared for their babies on the way. In the latter half, Schwartz captured parents once their children had left the house.
Schwartz spent years tracking down empty nesters in Minnesota and Illinois through online groups, fliers, and word of mouth beginning in 2006. Some had been empty nesters less than two months, while others had been so for as many as five years. While Schwartz said it's often clear how parents should prepare for the arrival of a new baby, the rules of how to treat the unoccupied room of an adult child are less concrete. "There's a sort of gray area between what you do with that room when you've gone from full-time parenting to whatever it is that comes next," Schwartz said. "In some of the houses I went into, people didn't need space, so those rooms could stay intact. They'd close the door and pretty much not go into them. In other houses, there's more of a calculation: They need the space, but they want to preserve it to maintain the memories."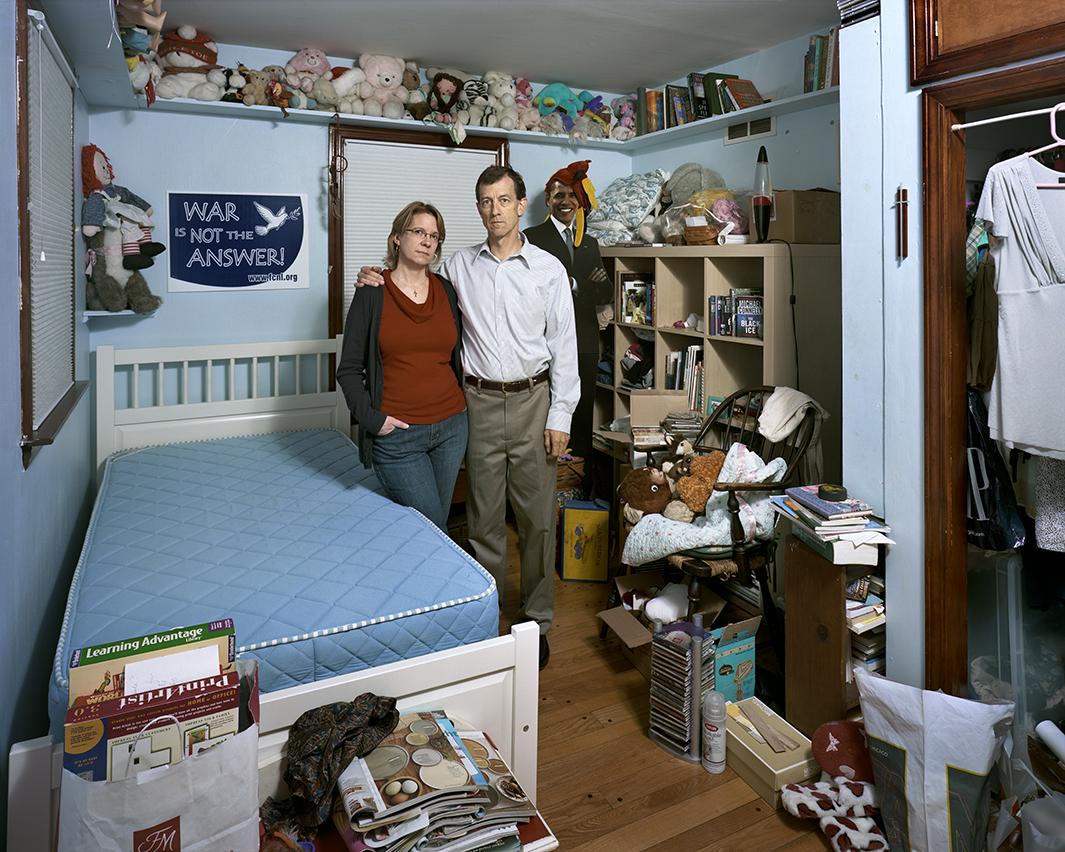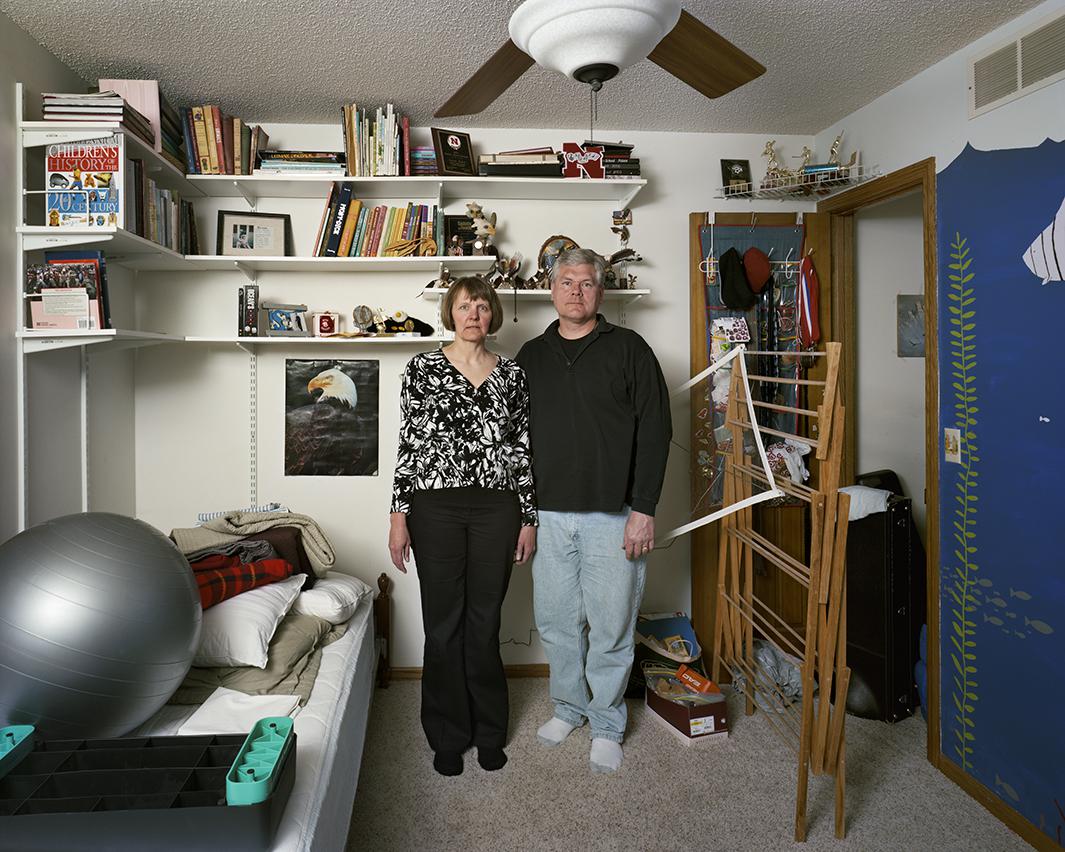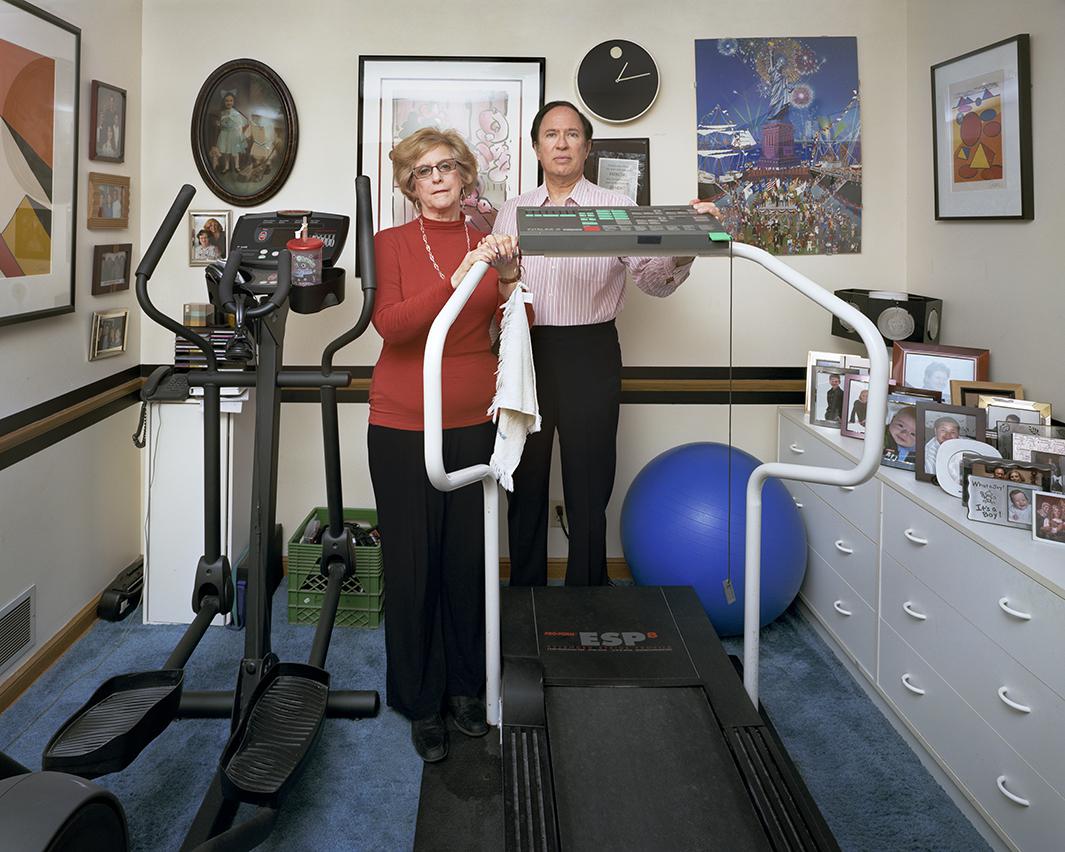 Even less uniform, Schwartz found, was the emotional response of having a childless house. Reading the responses to a questionnaire she asked parents to fill out, Schwartz discovered a range of reactions. "One spouse would be just thrilled to have the freedom; the other would be really sad," Schwartz said. "Sometimes it was fathers who were really struck by the departure of their children, and sometimes it was the mothers. You have the stereotypical view that the mothers are going to be the ones most upset, but that wasn't the case at all. It was interesting to see what people wrote about their feelings in that transitional moment."
When Schwartz started the series, she and her partner had recently moved in together, putting the six kids between them under one roof for the first time. "It was a very tumultuous merging of our families. I was sort of looking forward to the day in the future when we'd be empty nesters and all the upheaval would be gone," she said.
But when Schwartz became an empty nester herself in 2011, she said her feelings changed. That transformation is captured in the expression in the series' last photograph, a self-portrait of Schwartz with her partner. "I had been planning the picture for a while," Schwartz said. "It was both a little sad but a little celebratory because it marked the completion of the project."