Many people are profoundly influenced by the events of their childhood. When Nadia Sablin was 12, her family moved from St. Petersburg, Russia, to Cleveland. "It was quite a shock, the shock of my life; I don't think I ever recovered," Sablin said about the move that happened around the time of the collapse of the Soviet Union.
But her early years were not forgotten. During a hike in the Carpathian Mountains in 2007, Sablin came across a hut where people were making cheese. She became fascinated with the structure and recognized the attraction stemmed from the memories of a very similar house in which she spent summers during her childhood in rural Russia. She also formed an interest in they ways in which our locations shape who we are.

That house was built by her grandfather, who started to go blind after World War II and decided to take the house apart—log by log—and floated it down the Oyat River, where he rebuilt it in Alehovshchina, a village five hours north of St. Petersburg.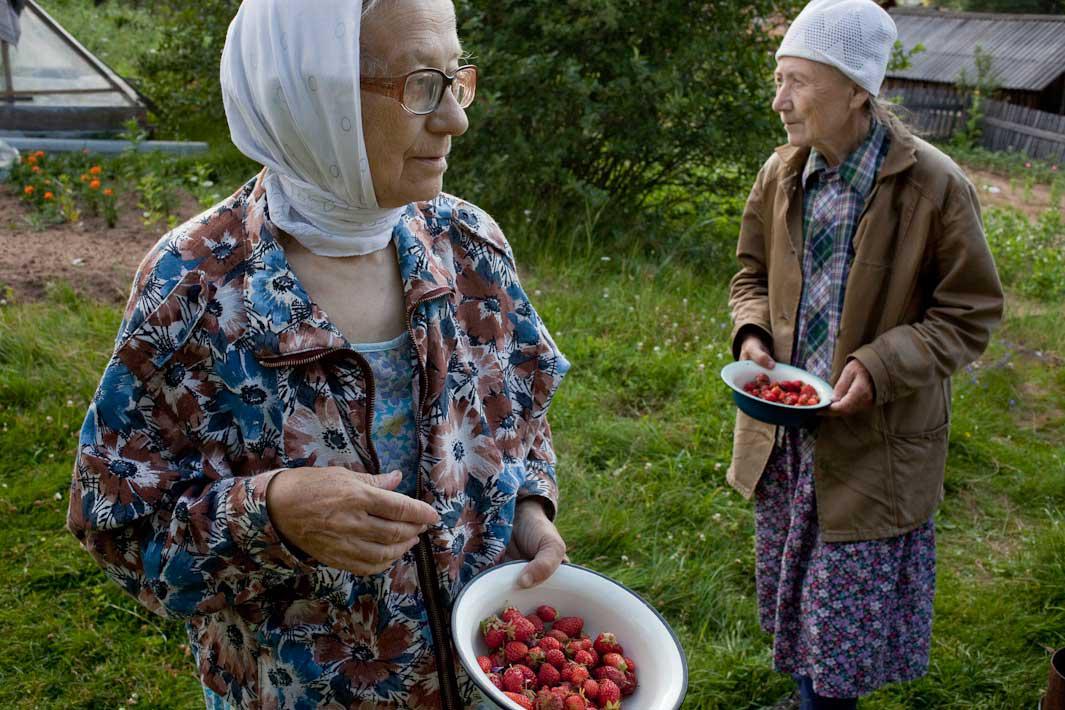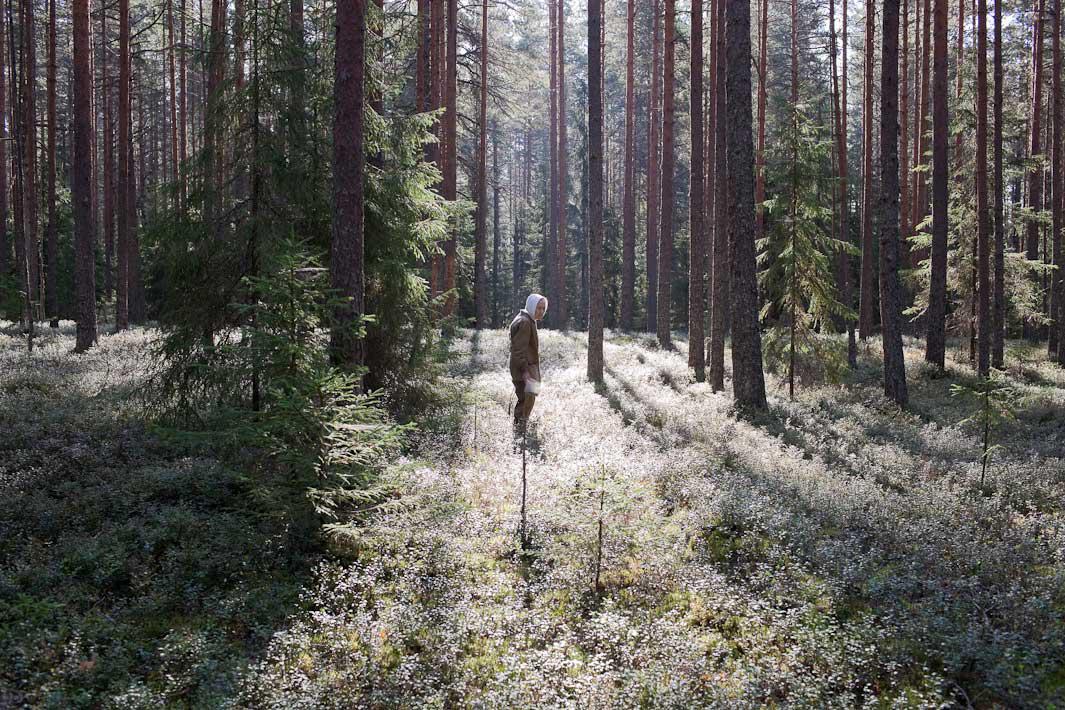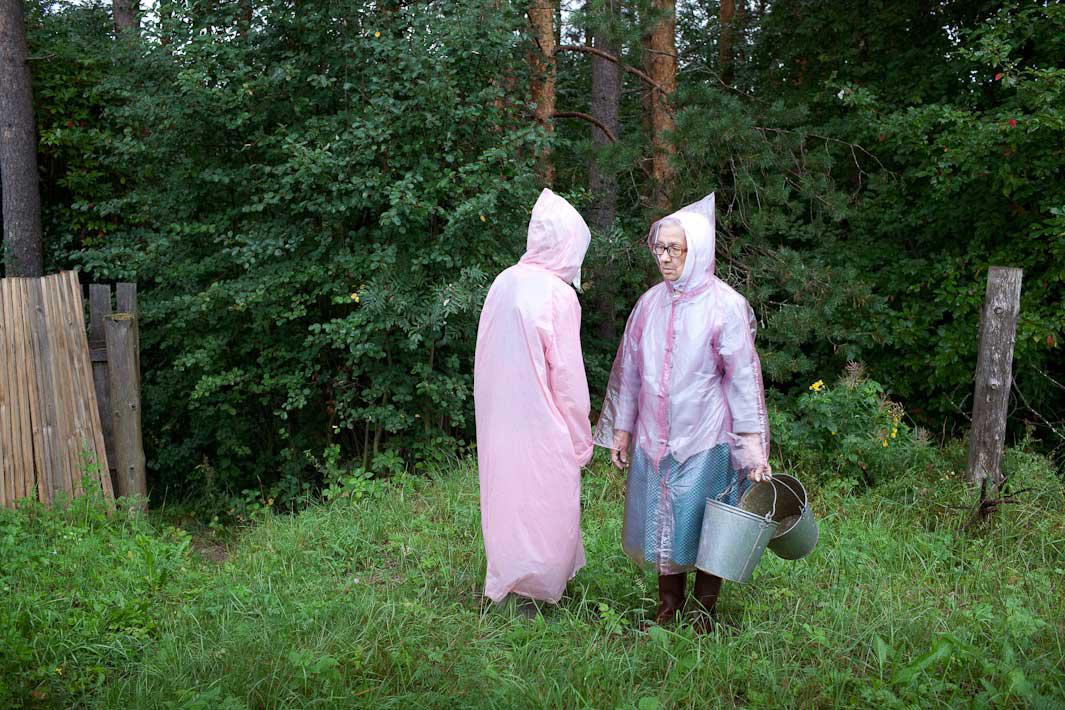 Sablin had spent many summers during her childhood in Alehovshchina, and after seeing the hut in the mountains during the hike, she decided to revisit her childhood to photograph the family cabin as well as two of her aunts who took over the responsibilities of keeping it up after her grandfather passed away.
"I went back to the village to see my aunts, and they thought I would just take some pictures, hang out, and leave," Sablin said. "But it ended up being so fascinating and so rich with history and beauty and patterns that a couple of weeks wasn't enough, so I had to keep coming back and photographing them and my memories … I became really absorbed with it."
Because it isn't winterized, the cabin is only used during the summer months. For five years, Sablin has been visiting her aunts and documenting their lives that revolve around caring for the cabin and the farm on which it sits and has created a series titled "Alehovshchina: Two Sisters."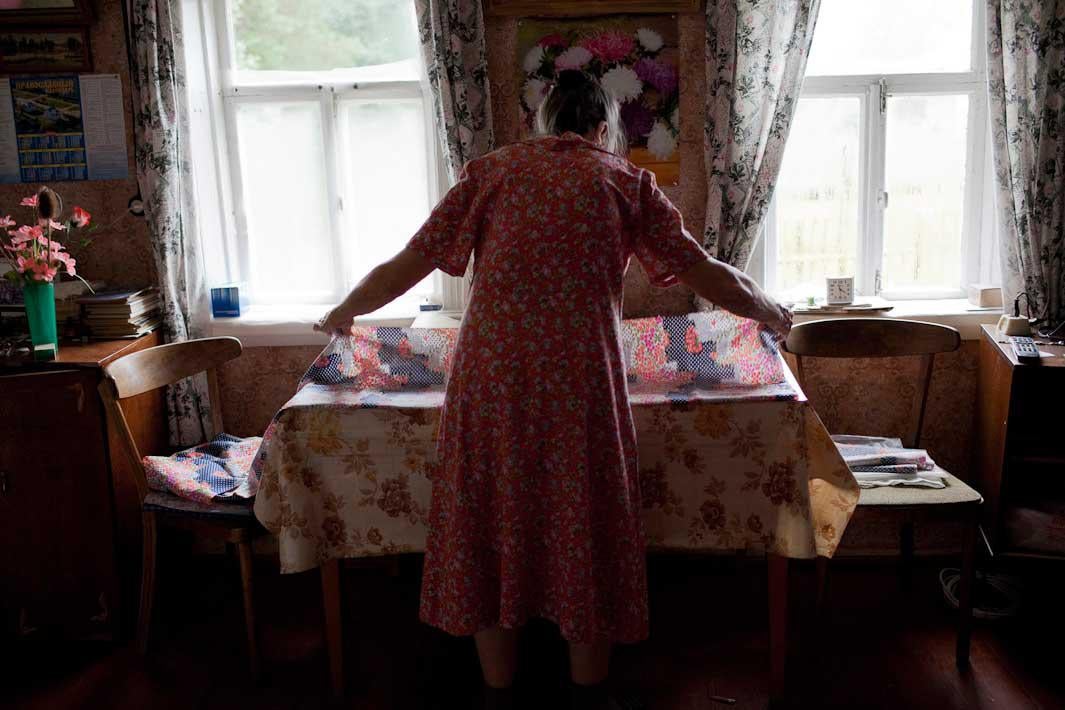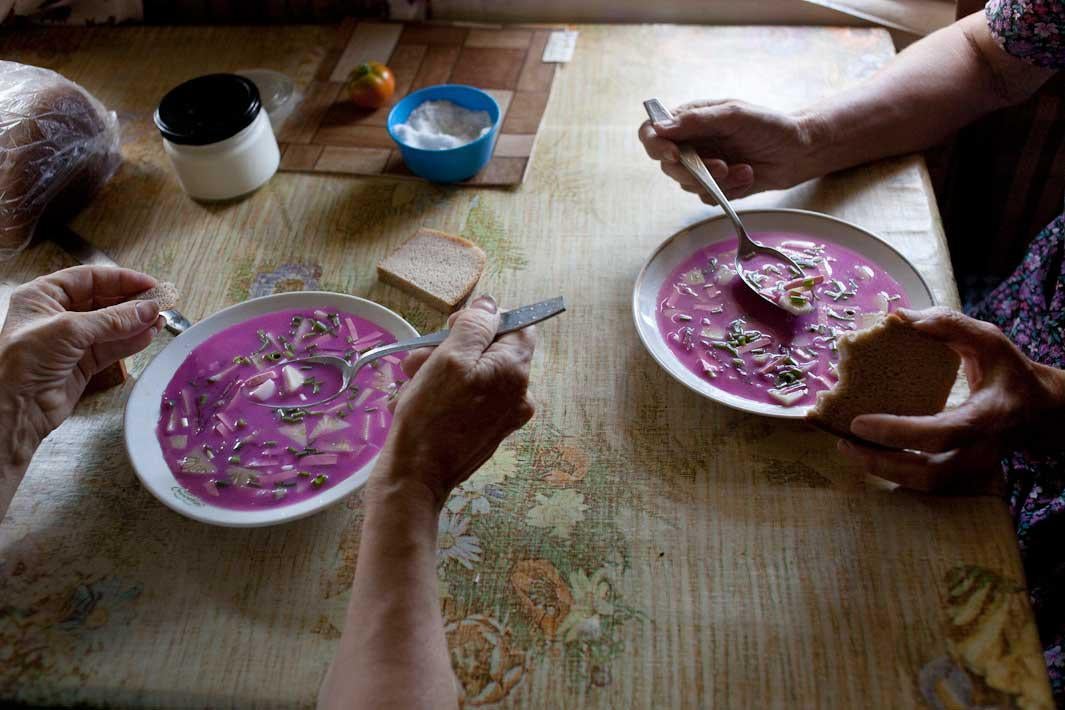 "They are used to me by now," Sablin said about her aunts' reaction to her presence at the cabin. "At first they were kind of taken aback, because I hadn't seen them in many years, but they see it as part of me—either a feature of me, or a disadvantage, being attached to the camera, but because they want me to stay with them and see me, they accept me … if I get too annoying, they tell me to stop."
Sablin said she is working toward publishing the images of her aunts as a book. Since she began showing the work, she has received a lot of positive responses from people who said the images resonated with them, regardless of where they lived. "I get a lot of emails from people all over the world saying [the aunts] are just like their grandmother, just like their aunt, or just like their neighbor from their childhood," Sablin said. "I guess the place I'm photographing: It's childhood."