Millions of Michael Jackson fans can't be wrong: Getting close to the next best thing can induce crazed excitement. This is one of the many things Lorena Turner learned while working on The Michael Jacksons, her portrait series of Michael Jackson lookalikes, impersonators, and tribute artists.
Turner started working on the project shortly after Michael Jackson's death in 2009 after she traveled to Harlem and was captivated by all of the Michael Jackson performers in attendance for his memorial. She was also struck by the crowd's intense reaction to them; the mere presence of a facsimile elicited worshipful cries, screams, and hysteria.
Turner began the project soon after her Harlem visit by delving into the online world of Michael Jacksons. She placed an ad on Craigslist, where MJs often look for work, and searched on Facebook and GigSalad. She also discovered a huge MJ subculture in which the MJs are exceptionally supportive of one another. Rather than divided by competitiveness that one might naturally expect, they are instead united by their unabiding love for Jackson.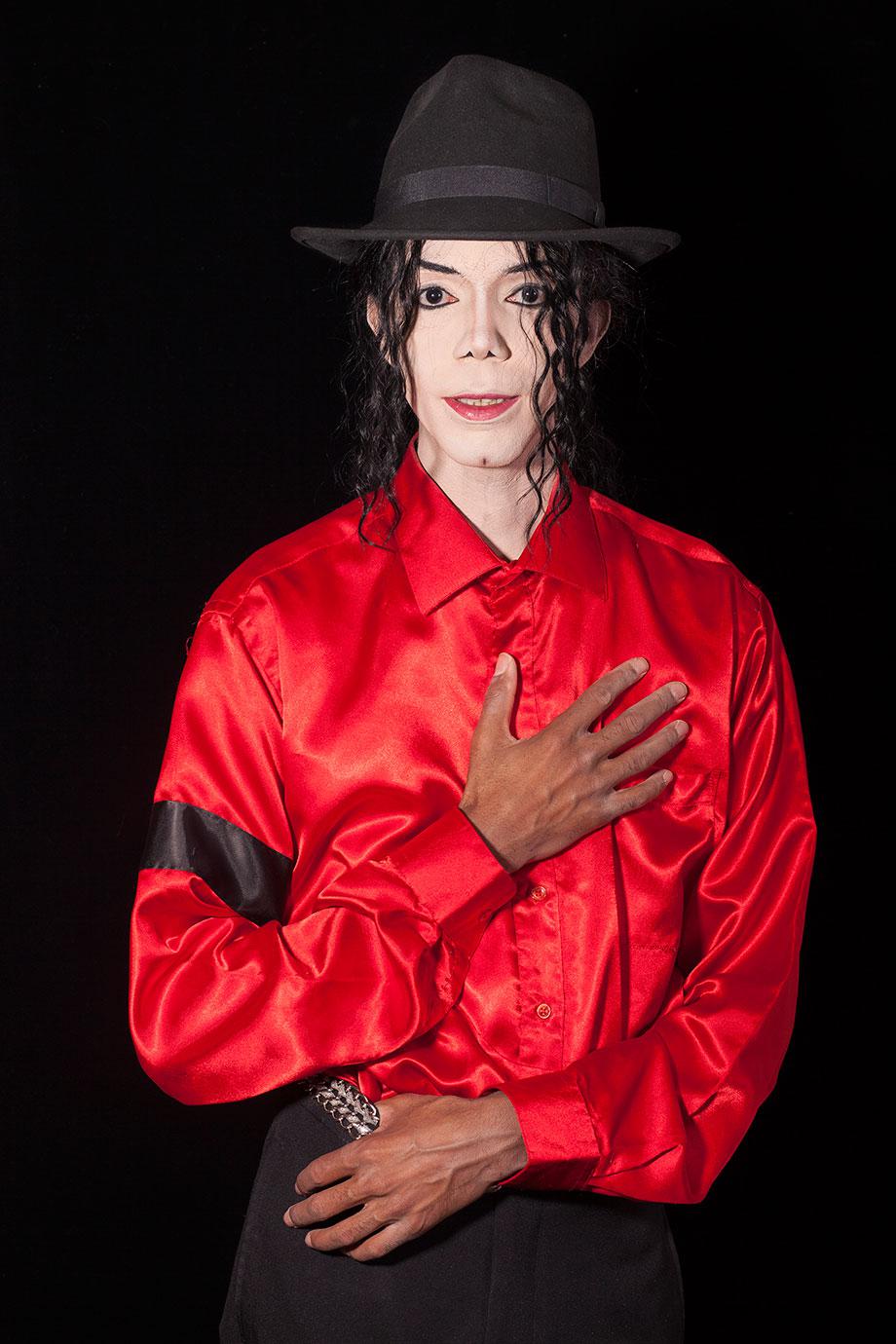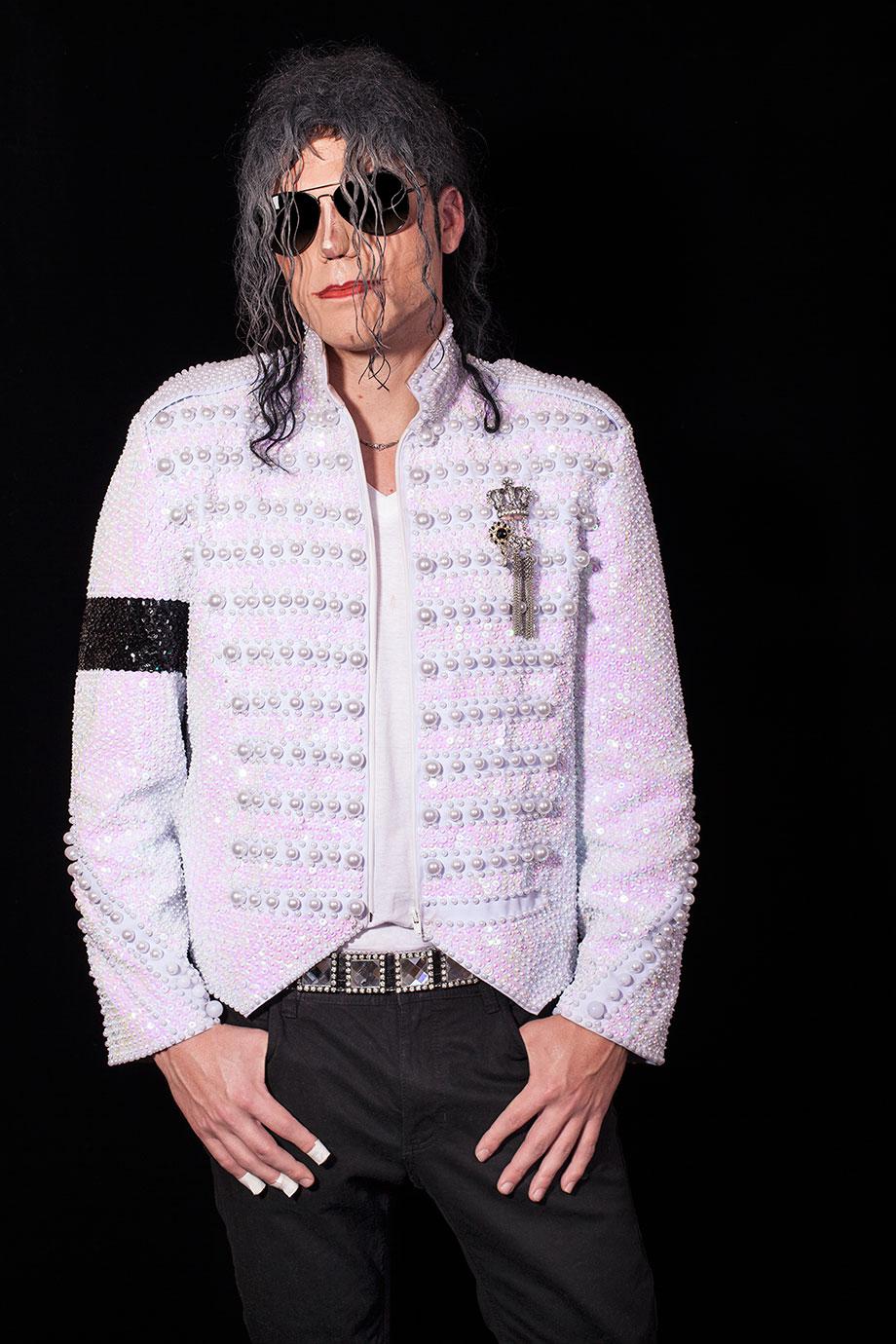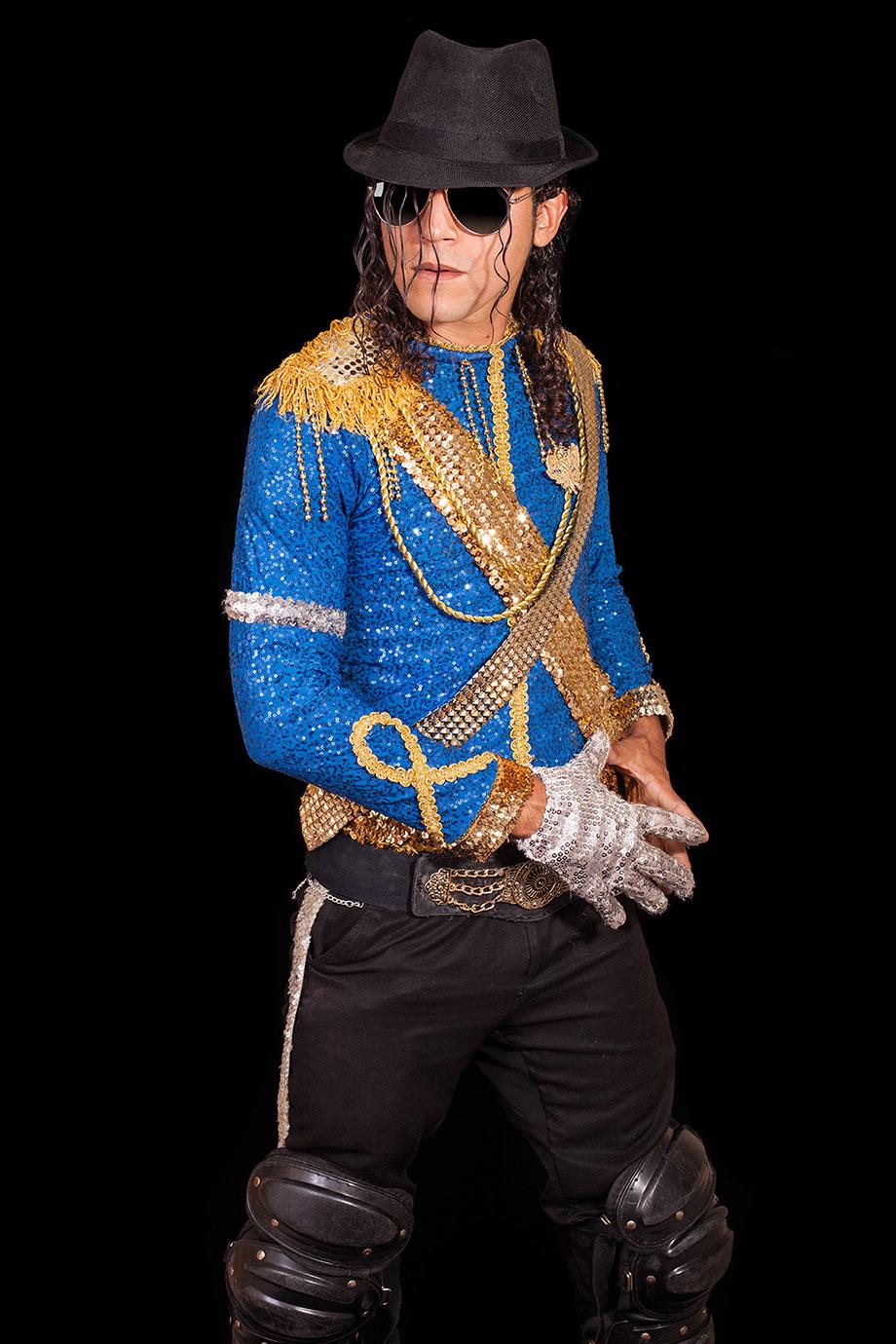 Turner said the subjects she photographed come from diverse backgrounds. "There's Jen Amerson, a single mother of two in a small town in South Carolina, who used to be a factory worker," Turned mentioned. "She's Caucasian and performs for African American audiences. There's also a guy who used to be homeless and would go between Hollywood and Las Vegas performing on the streets, purely out of his love for Michael Jackson… They all come from different backgrounds, of course, but they are all tied together in this one great affection."
One tribute artist, Jovan Rameau, in particular stood out to Turner for his interesting and frank take on the racial politics of being a Jackson impersonator. He is "the most aware of all the representers of the issue of race. Given his experience as a [Haitian] immigrant, arriving in South Florida in the late 1980s, he frequently hears comments like, 'You're too black to be Michael Jackson,' or 'You look like Michael Jackson from the days I want to remember him: Beautiful! Beautiful!' " Turner said.
Turner's book of the series The Michael Jacksons is available for purchase at www.themichaeljacksons.com.