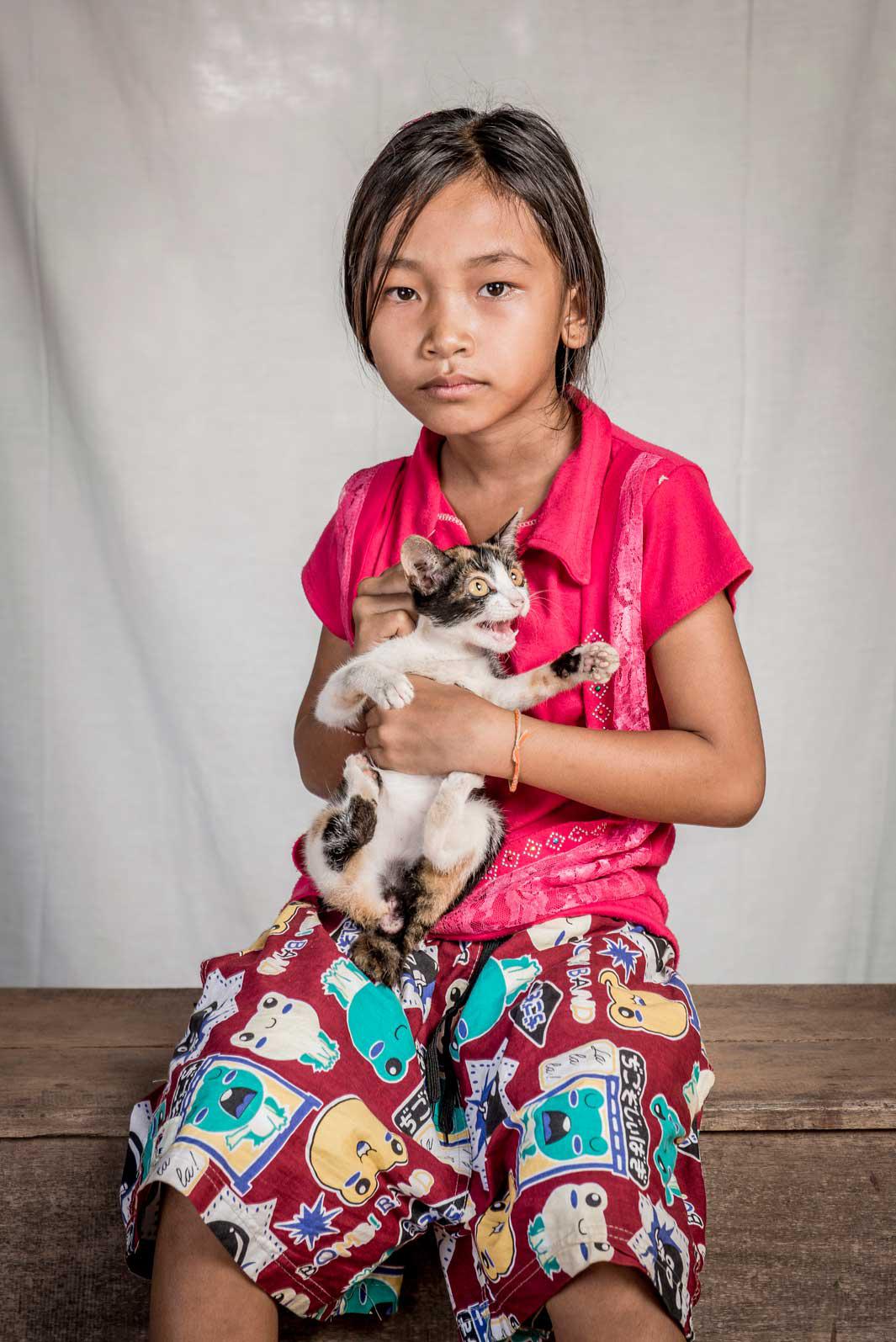 At the end of 2012, photographer Ernest Goh collaborated with the Canadian charitable organization, Veterinarians Without Borders (VWB) on a project to vaccinate dogs and cats (and one monkey) against rabies. Goh traveled with VWB to roughly two to three villages daily in rural Laos to document the process that invited pet owners to receive the rabies vaccination free of charge. After the vaccination process, Goh invited the owners to pose for a portrait with their pets. From the images, he created a series titled simply "Pet Owners of Laos."
A photojournalist since his teenage years who eventually moved to commercial assignments, Goh began documenting animals for his project The Fish Book, which takes a close-up look at whimsical expressions made by fish and other aquarium-dwellers. Another book about roosters, Cocks, followed The Fish Book and was shot in a similar vibrant style. Goh also started The Animal Book Co. (TabCo) with a goal of creating a greater appreciation of animals through photography. He has volunteered his services with a number of nongovernmental organizations around the world, including VWB, to photograph their animal-welfare services.
"What draws me back to photograph animals again and again is how much I enjoy getting to know the animal's 'personality,' like having a cup of tea with a friend," Goh wrote via email. "A photo of a smiling fish or a cat walking a chicken might just give a 10-year-old kid or an adult something to think about."

Goh shot the project with artificial lighting, and since locations were constantly changing, he needed something that would be quick and easy to set up and take down. "We had to set up the studio under a villager's house, in a classroom, in a sawmill, and under a tree," Goh wrote. "Including the locations in the background of the images gave a hint of where or how the pet owners live."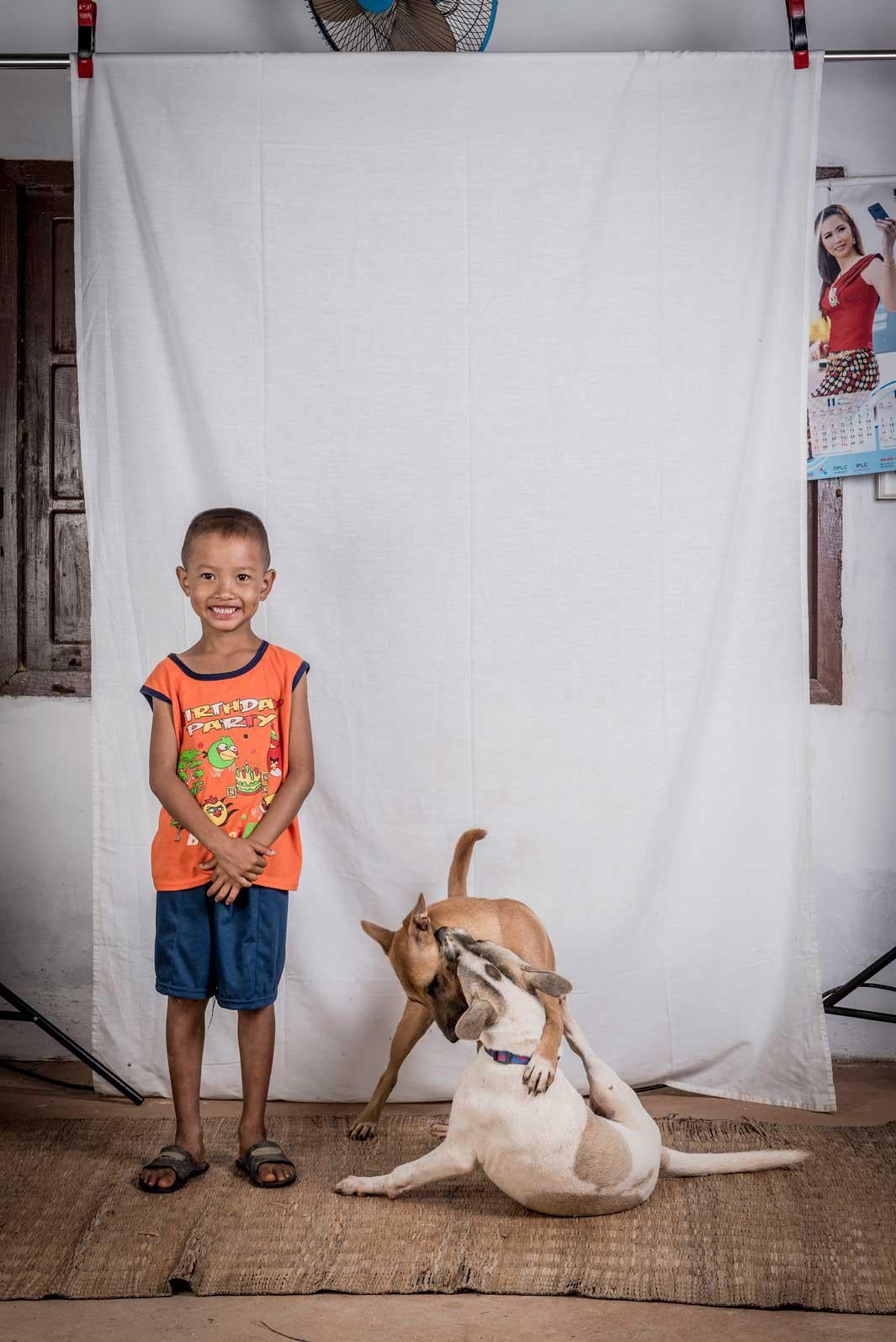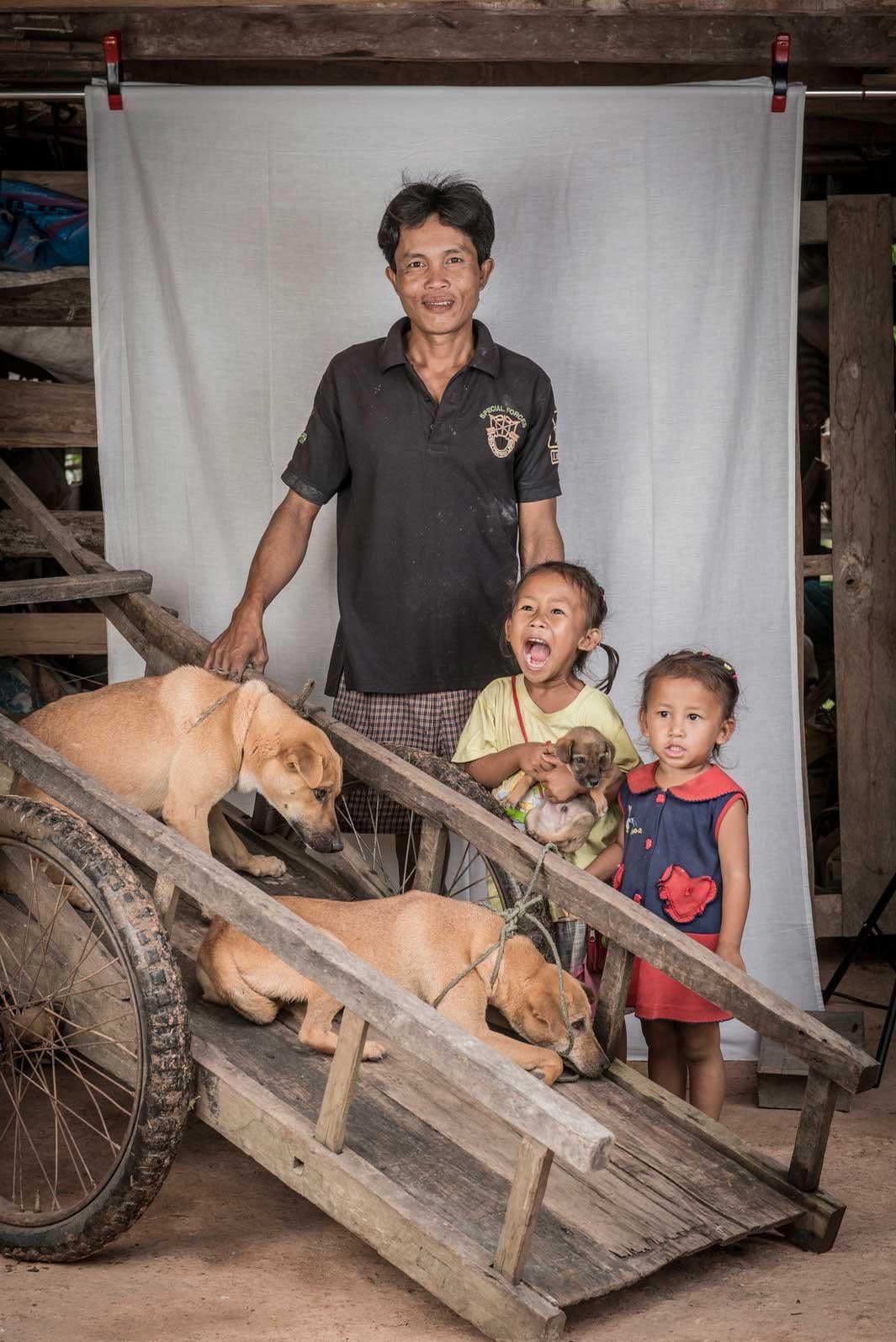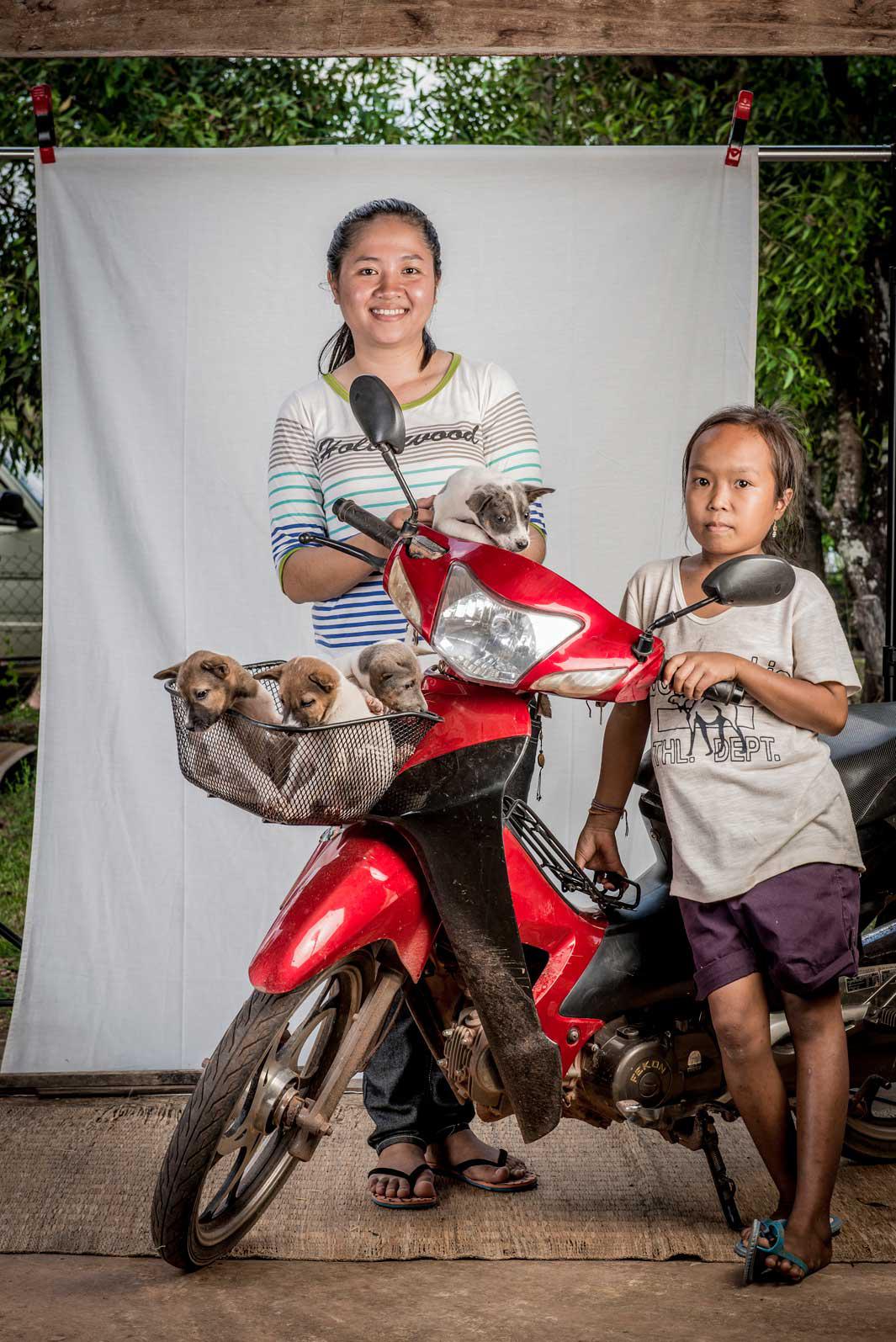 Goh said one constant he noticed has been the ways in which people in Laos seem to respect their animals. "It seems to come from years of close interaction with animals, something that is hard to come by in the city," he wrote. In Laos, many of the villagers arrived with their pets in their arms, baskets, trolleys, and even carts.
Since pets are often allowed to roam free, leashes are rare. "It suddenly dawned on me that taking a pet like a dog for a walk is a rather cosmopolitan concept," Goh wrote.
While many of the projects he works on are intended to better the lives of animals, Goh feels keeping a sense of humor is equally important to his work. "Making someone laugh is as important as giving someone a meal or medical attention. Laughter often brings hope and along with it the will to carry on," he said.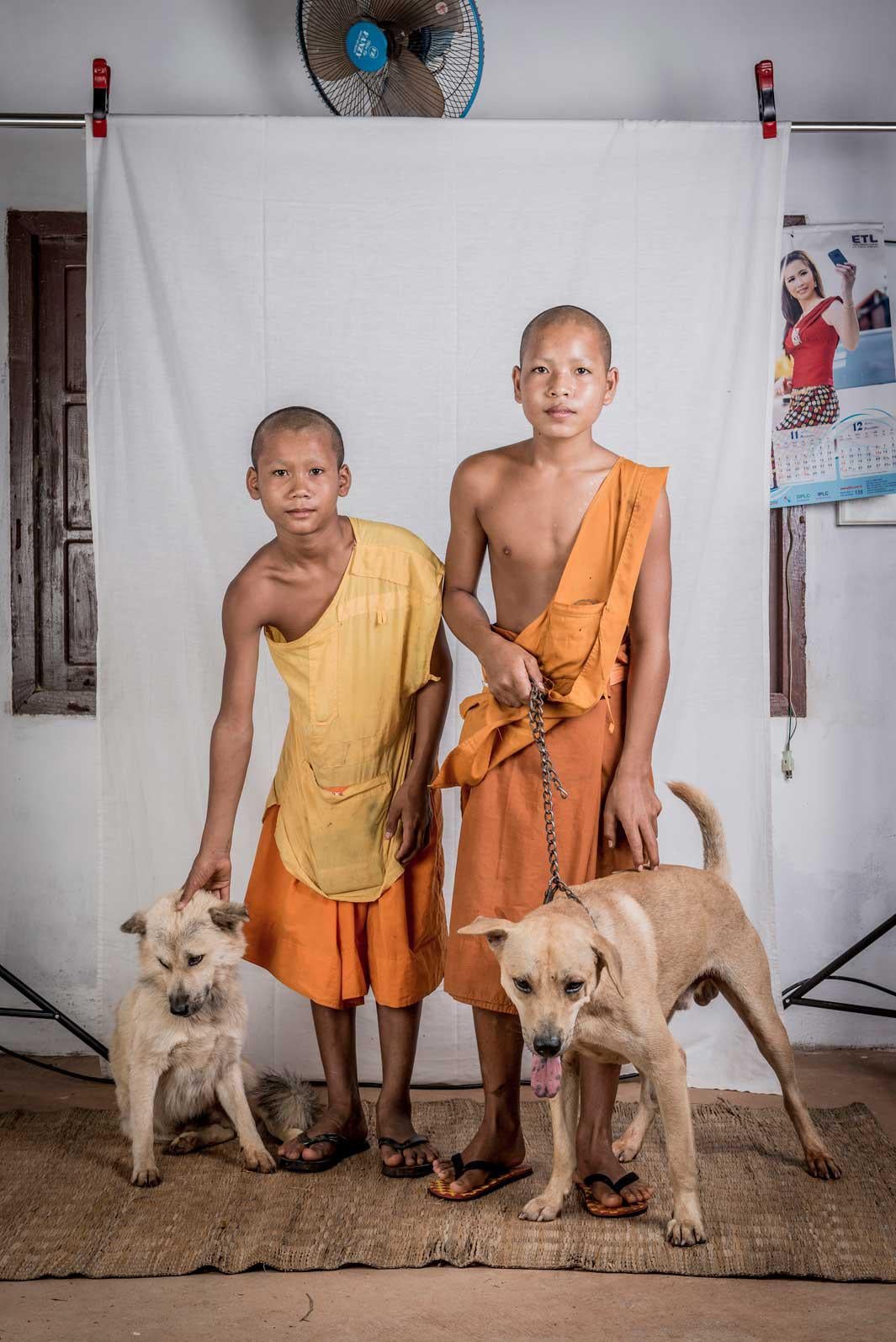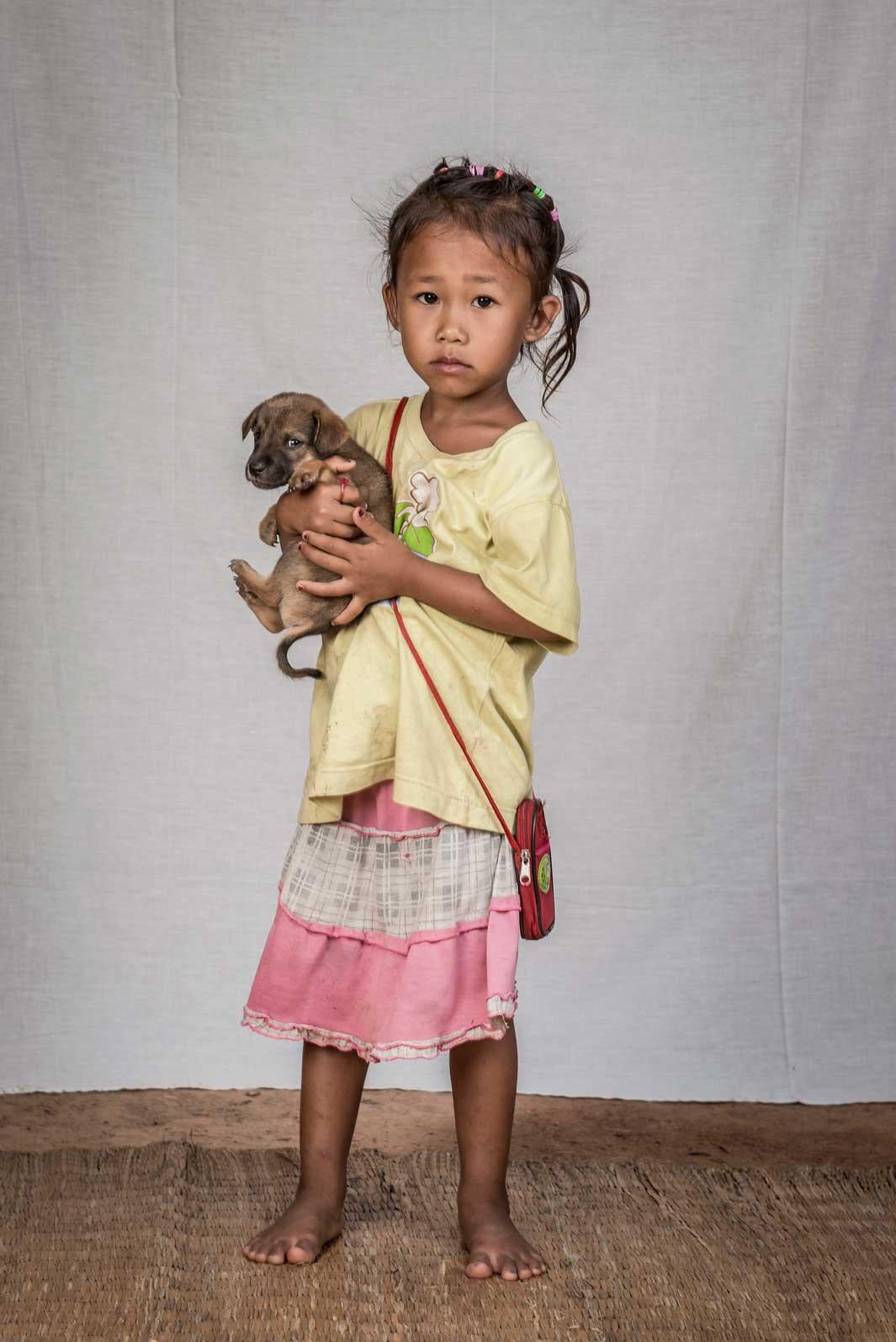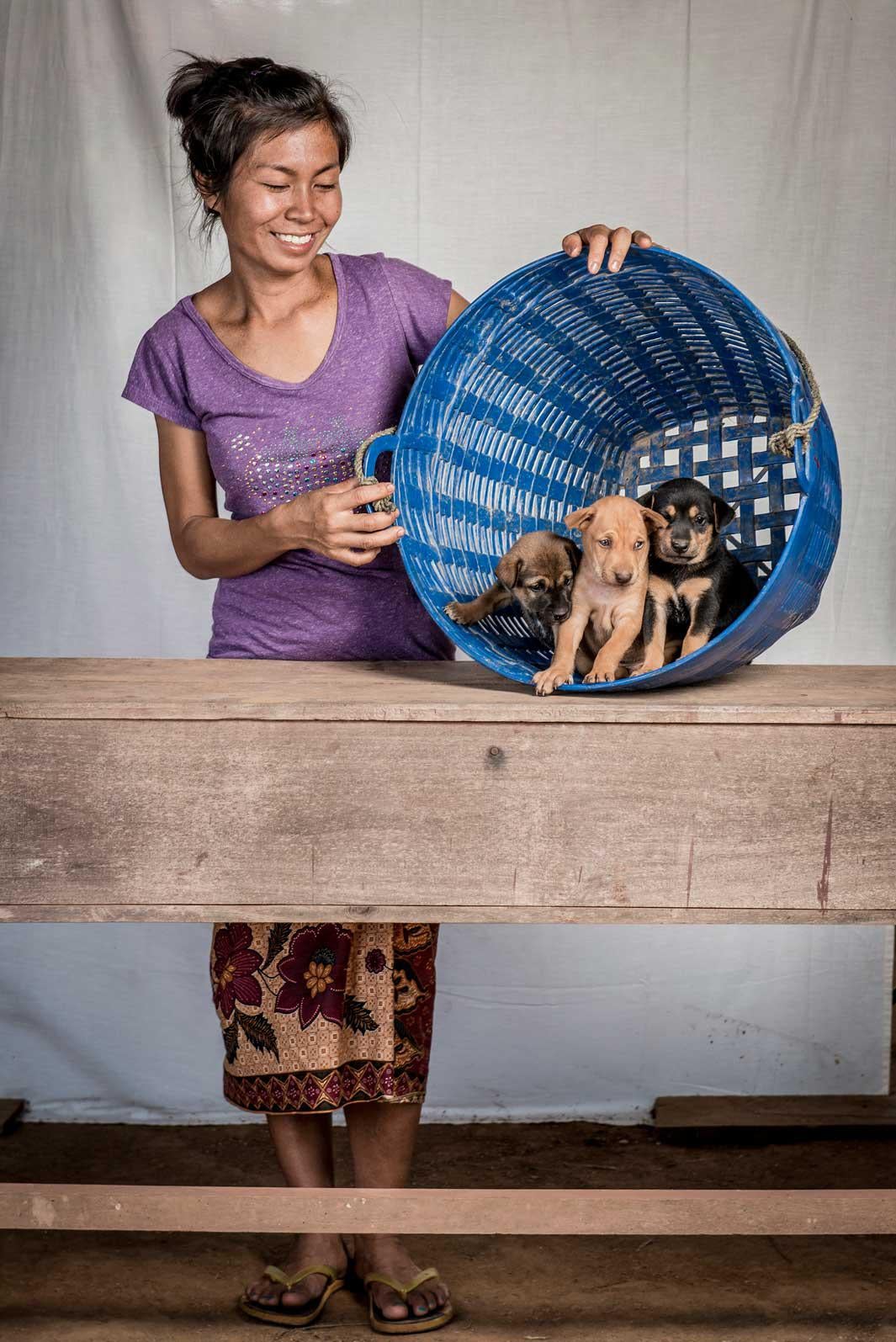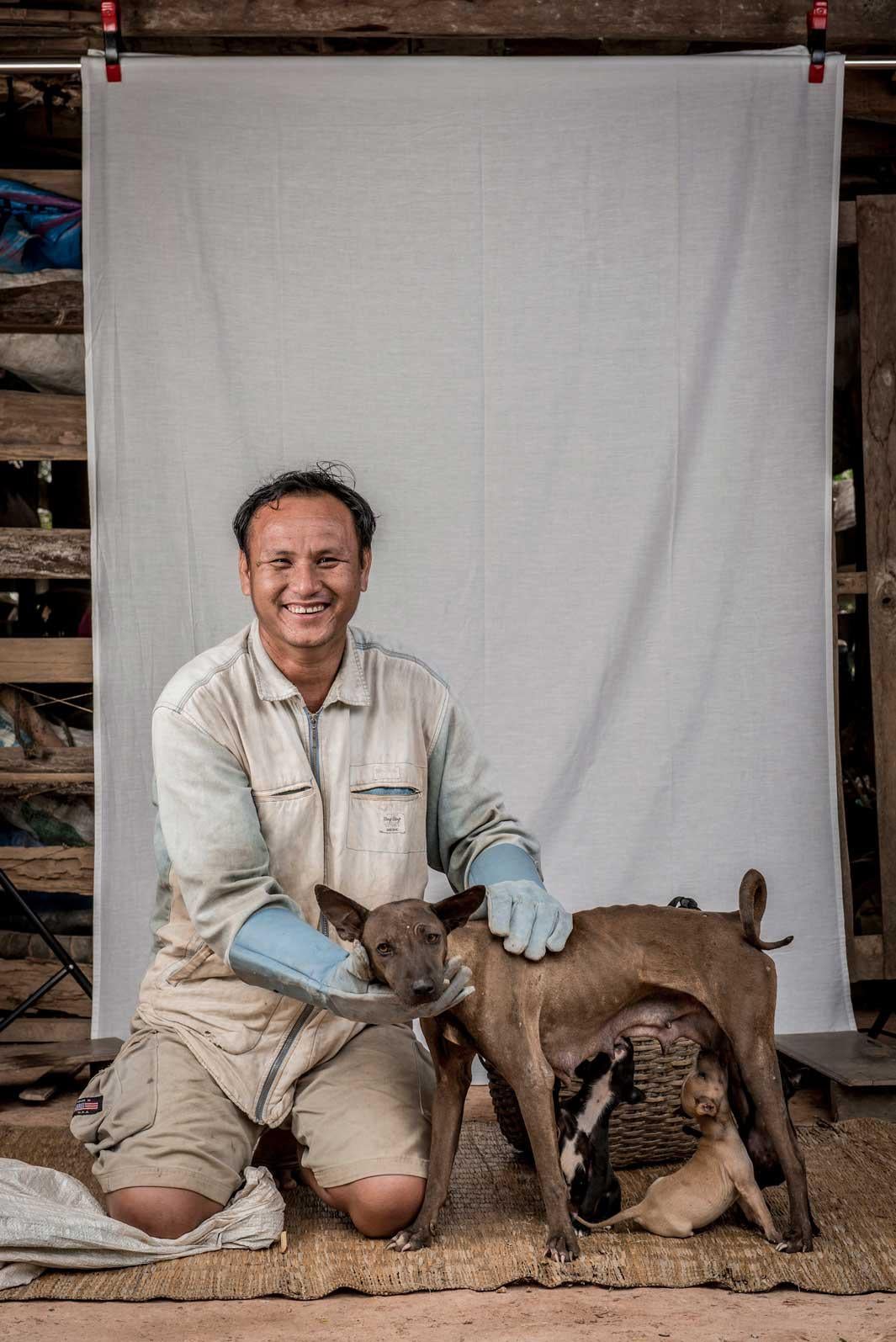 ---