In 2007 while attending a street photography workshop in Paris, Stan Raucher found himself taking pictures of people on the Métro. Although he hadn't planned to cover the topic, since then he has photographed subways around the world, taking pictures of people in New York, Mexico City, and Shanghai—in total, more than a dozen cities on four continents that make up a series he titled "Metro."
Born and raised in Minnesota, Raucher said when he moved to New York for a few years and began to ride the subway, it opened up a new world to him. "I felt like a citizen of the world as I observed the diversity of passengers reading newspapers in many different languages," he said.
He wrote on his artist statement that he is "intrigued by observing ordinary people going about their daily activities in public spaces in countries and culture around the world." In a nutshell, that's exactly what "Metro" is about.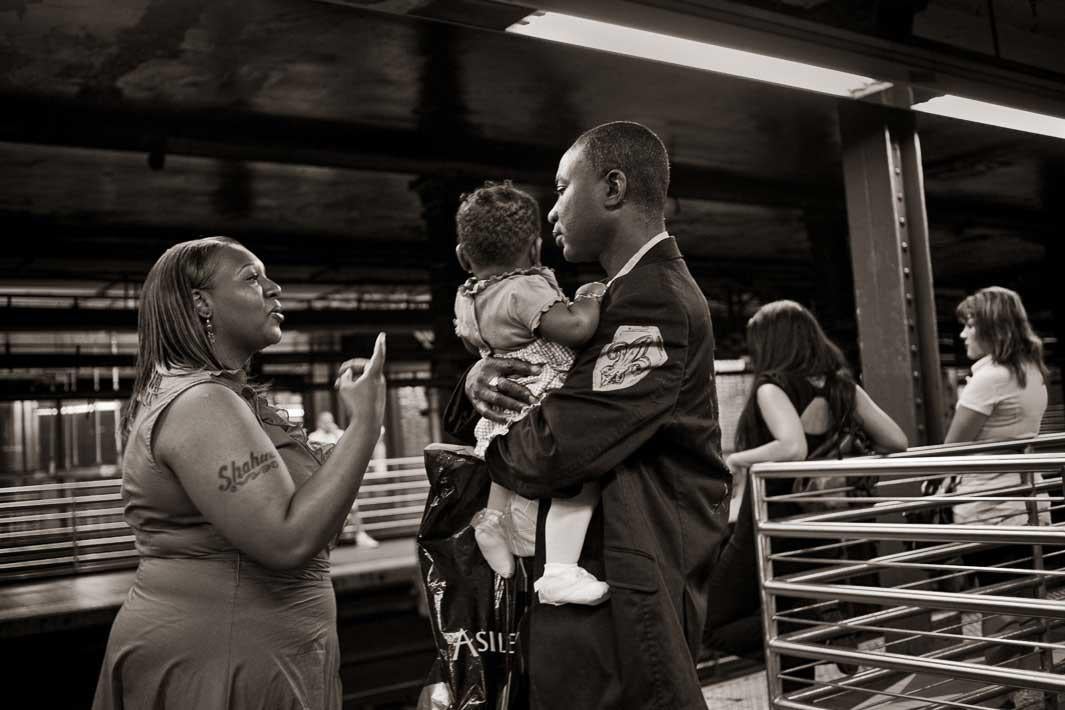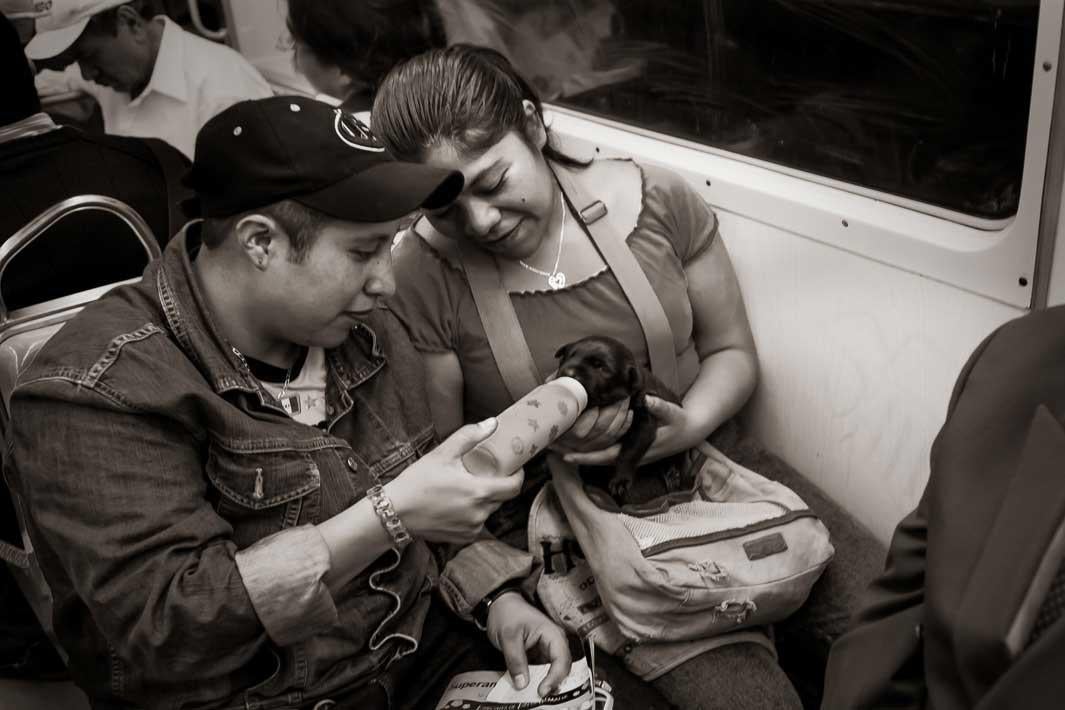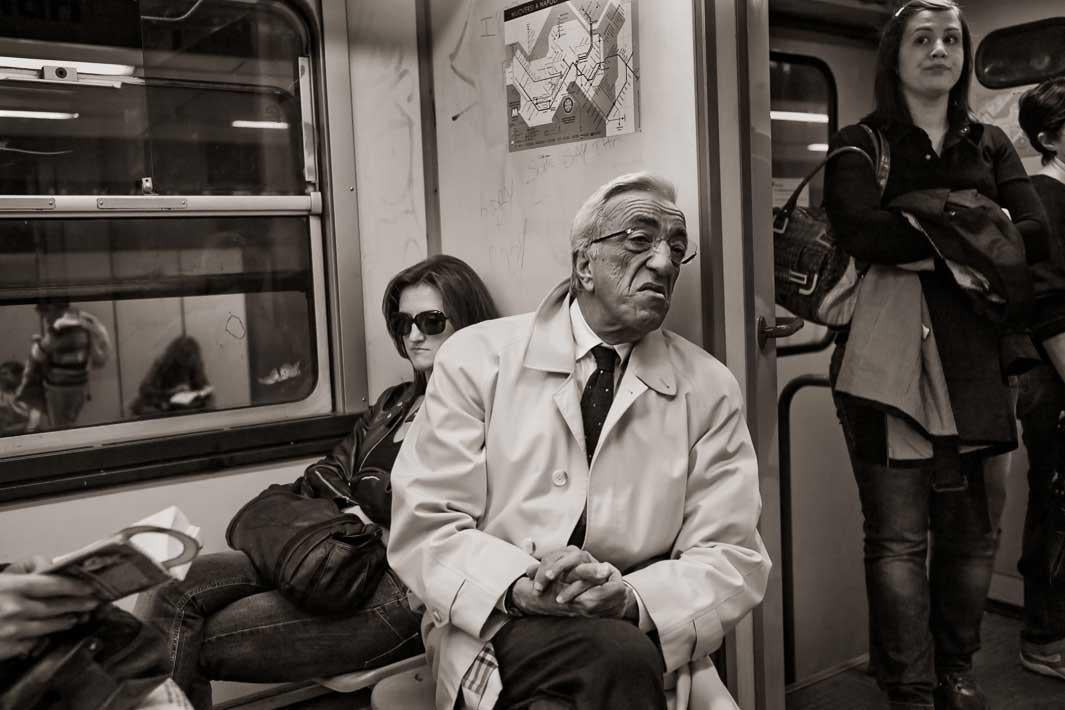 While riding the subways, Raucher said he tries to be as unobtrusive and as discreet as possible. He's used a variety of SLR cameras—always in plain view—typically with a fixed 35 mm lens. Still, people rarely notice him. "When people are interacting with one another or lost in thought, they are less likely to notice that I've taken a photograph," he said.
Throughout his travels on subways around the world, Raucher said he feels people often turn the public space into their "own private enclave" and that he is drawn to moments that are unexpected, humorous, or poignant, or when people are either connected or disconnected to one another. "I strive to capture these fleeting events as evocative, richly layered images that invite the viewer to examine what has occurred and then to generate a unique personal narrative," he said.
Raucher came of age watching black-and-white television and reading Life magazine, so he kept the black-and-white aesthetic in his own work. "I think that black-and-white images allow the viewer to better concentrate on both the composition and content of a photograph," he said.
Although there is a universal thread connecting many of the behaviors of people on the subways around the world, Raucher also pointed out that the photos reflect characteristics unique to each location and culture. For him, it's really about the notion of street photography in general. "At a time when fewer of the images that we see on a routine basis are honest representations of real life, I believe that street photography opens a window to the world that actually surrounds us here and now," he said.