When Peter Dench was 11, he tried his first beer. Both his parents worked at Devenish Brewery in Weymouth, a seaside town in Dorset, England. Once every couple of weeks, Dench's father would receive a crate of bottled beer, and if Peter did his chores, there was a chance he would be given a bottle. Otherwise, he would get up in the morning before everyone else and finish off what the adults didn't drink from the previous evening. It marked the beginning of his participation in the world of alcohol.
Over the years, Dench has carved out a successful photography career, one that has taken him to more than 50 countries on assignment. He has also created series unique to the United Kingdom that highlight common threads found there, including rain ("rainUK"), love ("loveUK"), and the multicultural fabric of London ("ethnicUK"). But the first series Dench created about his countrymen was "drinkUK" (originally called "Drinking of England") in 2000. He received partial funding from the Independent Photographers Group and spent three years documenting what he said on his website is "a nation of binge drinkers." The series also examines the ways in which drinking has created social problems. It earned Dench a World Press Photo Award in 2002.
Dench contends that the English have made an art form of creating excuses for a bender, noting that cause for celebration has no parameters: a lunar eclipse, the royal baby, a teachers' strike, or simply the fact that it's Monday. "As a photographer it's important to know where you came from," Dench said. "My hometown was a boozy place. We regularly topped the charts of Europe's youngest binge drinkers."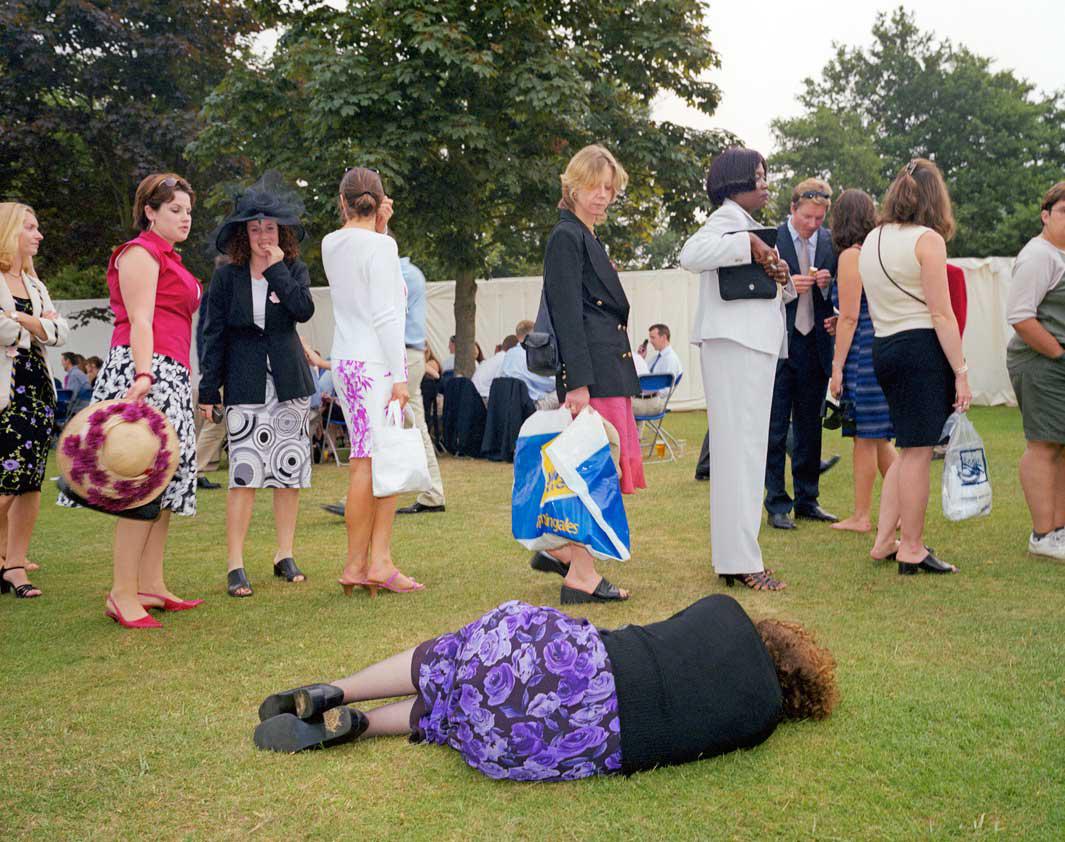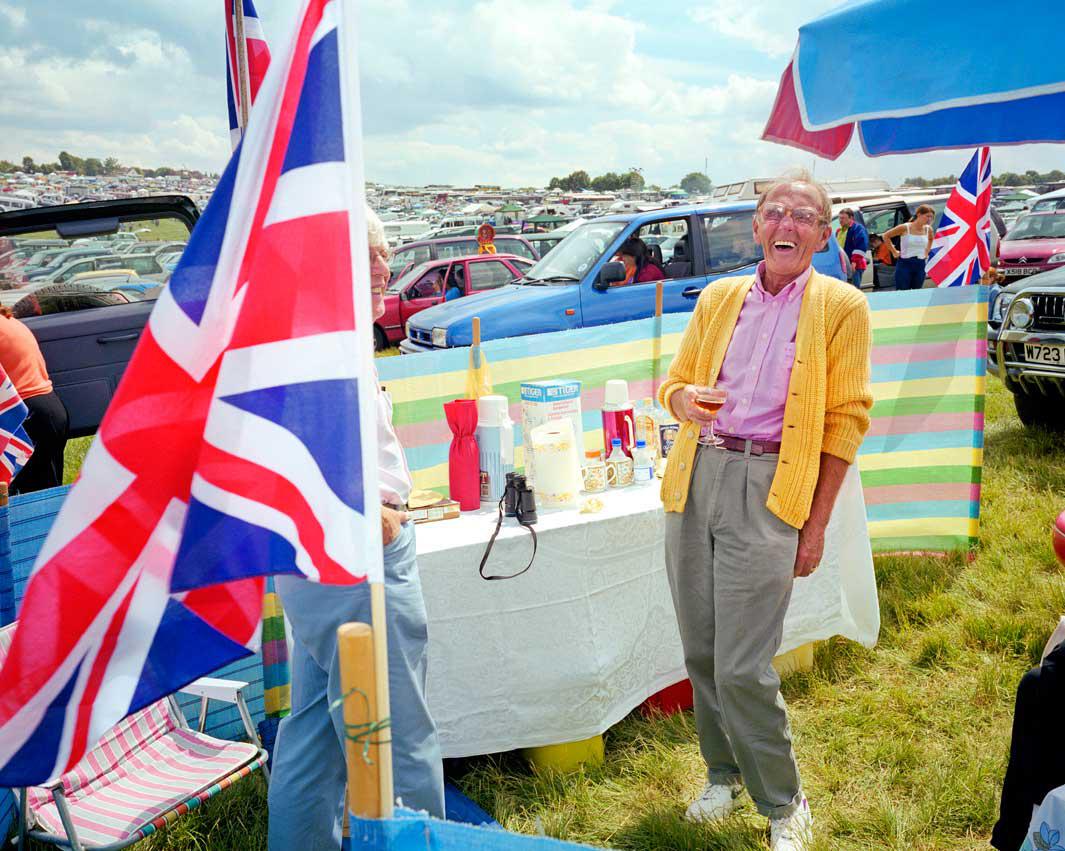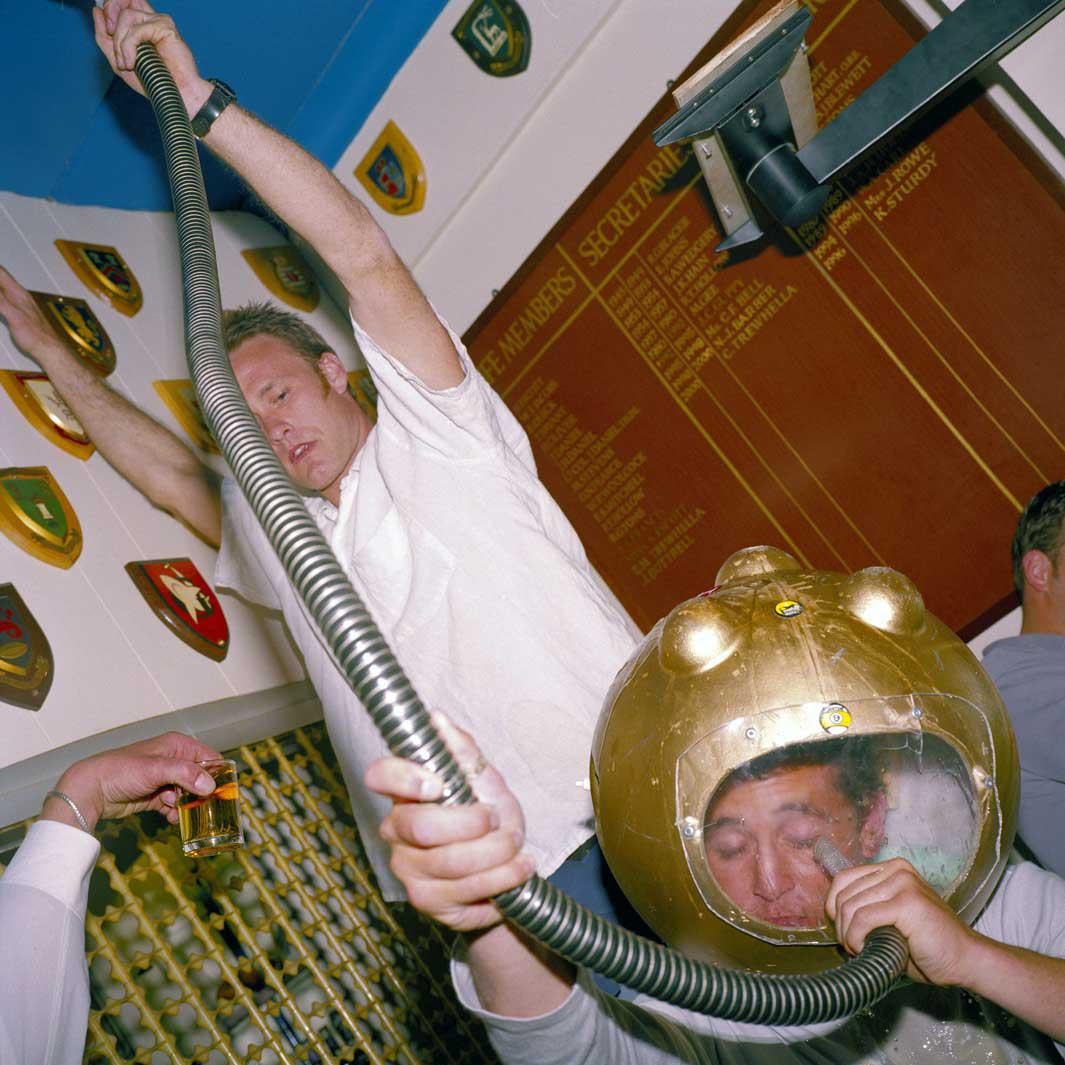 Getting the photos for the series did have some complications, since Dench shot it with a medium-format camera and flash, which meant he couldn't do anything on the sly. Dench said he is "like a lot of photojournalists [who] have an appetite for alcohol" and ended up having a pint with many of the people he photographed. Once they were accustomed to having him around, he would take the photographs.
"In 15 years of photographing the English, I've only ever been punched in the face once," he said of an incident when he got in between an inebriated woman and her unwelcome admirer. "I get the odd shove or poke, but I often get a lot of love from the English when I'm out amongst them."
Although many of the images capture a fun or amusing side of drinking, Dench doesn't deny the potentially dark consequences. "The English are drinking younger, longer, faster, and more cheaply than ever before," he said. To document the perils of drunk driving, he spent a night on patrol with paramedics who were called to an alcohol-related traffic accident. Dench said the photograph he took and included in the series often catches people off guard after looking at a series of somewhat lighthearted images, but it gives a glimpse into the real-world consequences of drinking culture.