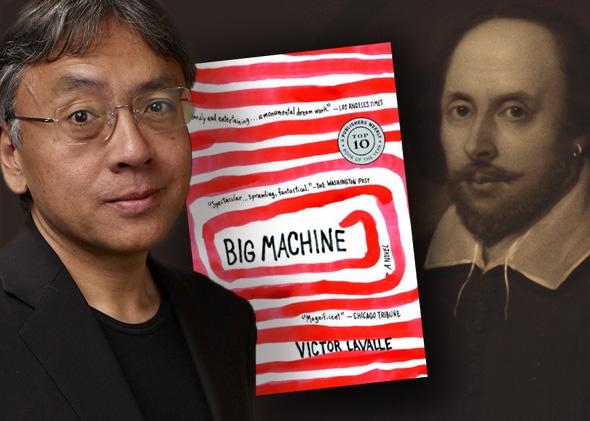 Excerpted from A Reader's Book of Days: True Tales From the Lives and Works of Writers for Every Day of the Year by Tom Nissley, out now from Norton. Slate will be excerpting the book every day this week.
BORN:
1900: Margaret Mitchell (Gone with the Wind), Atlanta
1954: Kazuo Ishiguro (Never Let Me Go), Nagasaki, Japan
DIED:
1674: John Milton (Paradise Regained, Samson Agonistes), 65, London
1998: Rumer Godden (Black Narcissus), 90, Courance, Scotland
1602: The Oxford University library, having been emptied in an anti-Catholic purge, was reborn with money from Sir Thomas Bodley, who had married a widow made wealthy by the sardine trade, and reopened on this day as the Bodleian Library.
1623: The booksellers Edward Blount and Isaac Jaggard registered on this day at the Stationers' Company a new publication: "Master William Shakspears Comedyes, Histories, and Tragedies." "As where (before) you were abus'd with diverse stolne, and surreptitious copies, maimed, and deformed by the frauds and stealthes of injurious impostors," the editors promised, the plays "are now offer'd to your view cur'd, and perfect of their limbes." Copies of what became known as the First Folio sold for roughly 15 shillings (binding was extra), but the late author's reputation was slow in climbing to the level of his peers like Ben Jonson. The first recorded auction sale of a secondhand First Folio, which would later command upward of $6 million, was for eight and a half shillings, barely half its original price.
1763: It says something about the market for intellectuals in the 18th century that Adam Smith, having made his philosophical reputation by publishing his Theory of Moral Sentiments, found it an easy decision to resign his post as Professor of Moral Philosophy at the University of Glasgow to become instead the tutor to a teenager, the young, wealthy, and well-connected Duke of Buccleuch. The benefits of his new position included a doubled salary, a lifetime pension, a new appreciation for expensive clothes and the opera, and entree to the intellectual salons of Europe, where he met Voltaire and others and further developed the ideas he would spend the 10 years after his return to Great Britain in 1766 fashioning into his masterwork, The Wealth of Nations.
1975: The Washerwomen had run before. Calling themselves "priests without a parish," the Washerwomen—three middle-aged sisters, Gina, Karen, and Rose—rewrote the Bible (replacing "Israelites" with "Negroes," among other things) and preached, with a vitality that attracted a loyal few, that "every church was broken" except their own. They first fled from Jacksonville, Fla.—where they had, in their righteousness, murdered the rest of their family—to found their church in Queens, and now they were packed and ready, along with their tiny flock, to run again. But with the police at the door, their flight became another massacre, a "Night of Thunder" from which few escaped, among them Ricky Rice, a child who, in Victor LaValle's intricate novel of doubt and belief, Big Machine, grows up to find himself in battle against another suicidal cult.
—
Reprinted from A Reader's Book of Days: True Tales from the Lives and Works of Writers for Every Day of the Year by Tom Nissley. Copyright © 2014 by Tom Nissley. With permission of the publisher, W.W. Norton & Company, Inc.
See all the pieces in this month's Slate Book Review.
Sign up for the Slate Book Review monthly newsletter.
---