Excerpted from A Reader's Book of Days: True Tales From the Lives and Works of Writers for Every Day of the Year by Tom Nissley, out now from Norton. Slate will be excerpting the book every day this week.
BORN:
DIED:
1718 Tristram Shandy, Gentleman, according to his Life and Opinions, was "brought forth into this scurvy and disastrous world of ours."
NO YEAR The fires of Bonfire Night, lit across the Wessex heath, give a pagan glow to the opening and closing of Thomas Hardy's The Return of the Native. In the opening chapters, Eustacia Vye, the restless and bewitching "Queen of Night," presides over the final bonfire of the evening, with which she hopes to draw a former lover, Damon Wildeve, away from his marriage to another. A year later to the day, with her own marriage to the earnest Clym Yeobright in trouble, another fire draws Eustacia and Damon together again and sets off the chain of events through which, in their restlessness, they will be destroyed.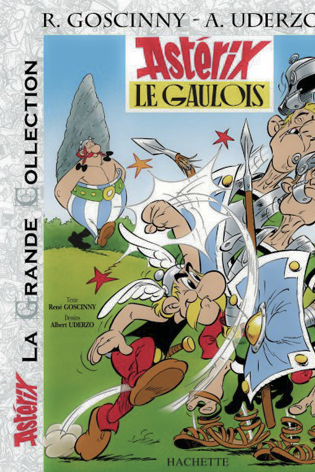 1949 Jean Rhys had fallen out of the literary life since her last novel was published a decade earlier, but not far enough that she didn't see a notice placed in the New Statesman and Nation on this day: "Jean Rhys (Mrs Tilden Smith) author of Voyage in the Dark, After Leaving Mr Mackenzie, Good Morning, Midnight, etc. Will anyone knowing her whereabouts kindly communicate with Dr H. W. Egli." Replying to the ad led Rhys to Selma Vaz Dias, Dr. Egli's wife, who had adapted Good Morning, Midnight for the stage, and who would become a domineering champion of her work through Rhys's many more years of poverty, drunkenness, illness, and obscurity until late in life—too late, Rhys always said—her novel Wide Sargasso Sea made her a literary celebrity in 1966.
1986 The giddiest moment in Alan Hollinghurst's Man Booker Prize–winning novel, The Line of Beauty, comes at a silver anniversary party for a politically ambitious couple when a lower-class friend of the family, Nick Guest, the aptly named hero of the story whose confidence has just been boosted by a bump of cocaine, asks the party's guest of honor, whose arrival has sent the entire house into near hysterics of excitement, to dance. The guest of honor is Prime Minister Margaret Thatcher, the song is "Get Off of My Cloud," and the moment is giddy not just because of Nick's daringly successful impudence, but also because of Hollinghurst's own audacity in pulling recent history into his own story with such style.
1987 Thomas R. Edwards, in the New York Review of Books, on Toni Morrison's Beloved: "One can only try to suggest something of what it is like to find one's way through an extraordinary act of imagination while knowing that one has missed much, that later reading will find more, and that no reader will ever see all the way in."
—
Reprinted from A Reader's Book of Days: True Tales from the Lives and Works of Writers for Every Day of the Year by Tom Nissley. Copyright © 2014 by Tom Nissley. With permission of the publisher, W.W. Norton & Company, Inc.
See all the pieces in this month's Slate Book Review.
Sign up for the Slate Book Review monthly newsletter.