If we all are indeed what we eat, then surely our refrigerators are a kind of canvas of selfhood—a place where we reveal ourselves by the kind of food we keep. That was the idea, anyway, when Mark Menjivar started photographing these spaces for his series "You Are What You Eat" in 2007. Menjivar spent almost four years on the project, traveling to 20 communities throughout the United States and peeking in the refrigerators of 60 people in an effort to explore the intersection between eating habits and identity. "I approached it as a portrait project, so I invited people I was interested in for one reason or another to participate," he said. "The majority are complete strangers to me. They're people I met on airplanes or in restaurants or saw walking down the street."
Menjivar is for the first time showing photos that revisit some of the refrigerators he found in Texas four years after he originally shot them in an exhibition at the Houston Center for Photography. The contents of the refrigerators mark both one's identity and that identity's shifting nature. "A refrigerator can be a starting place to let our imagination roam and lead to reflection," he said.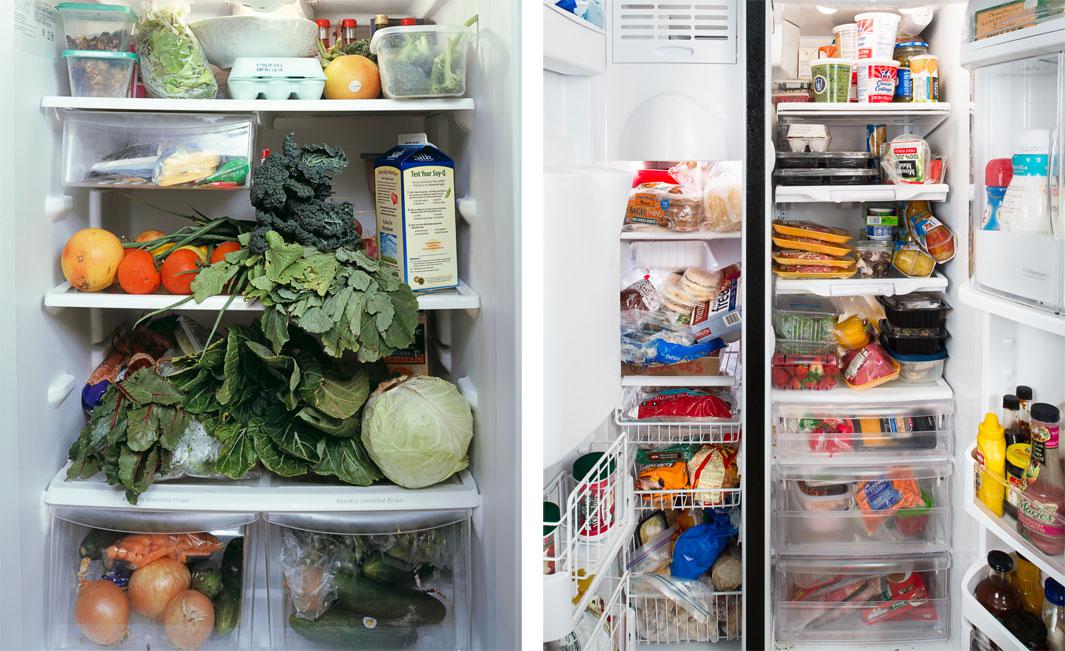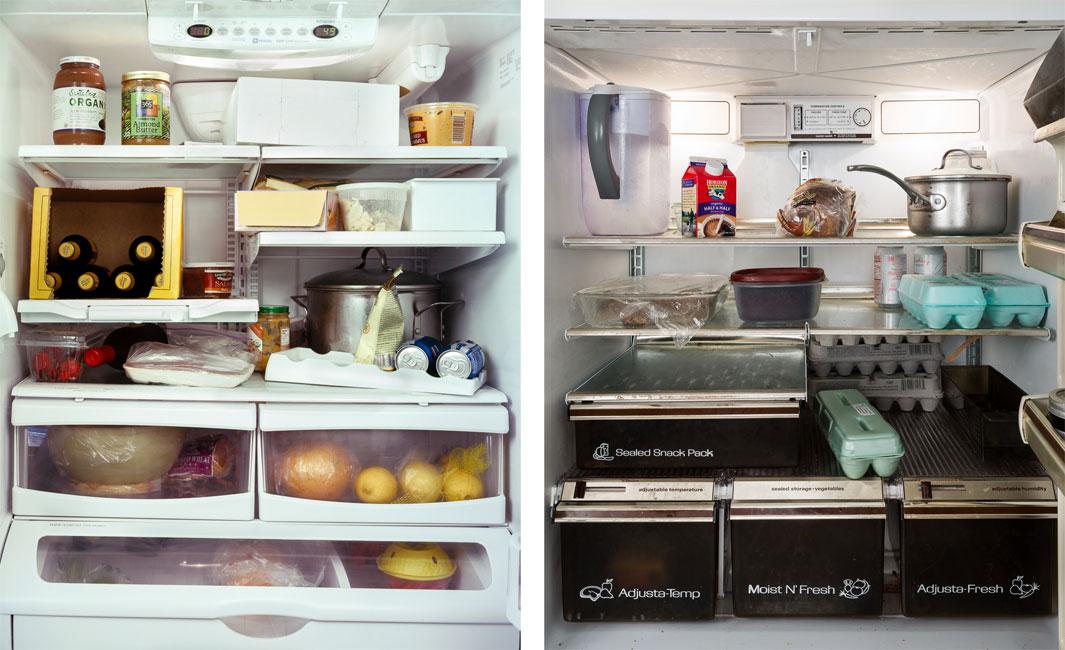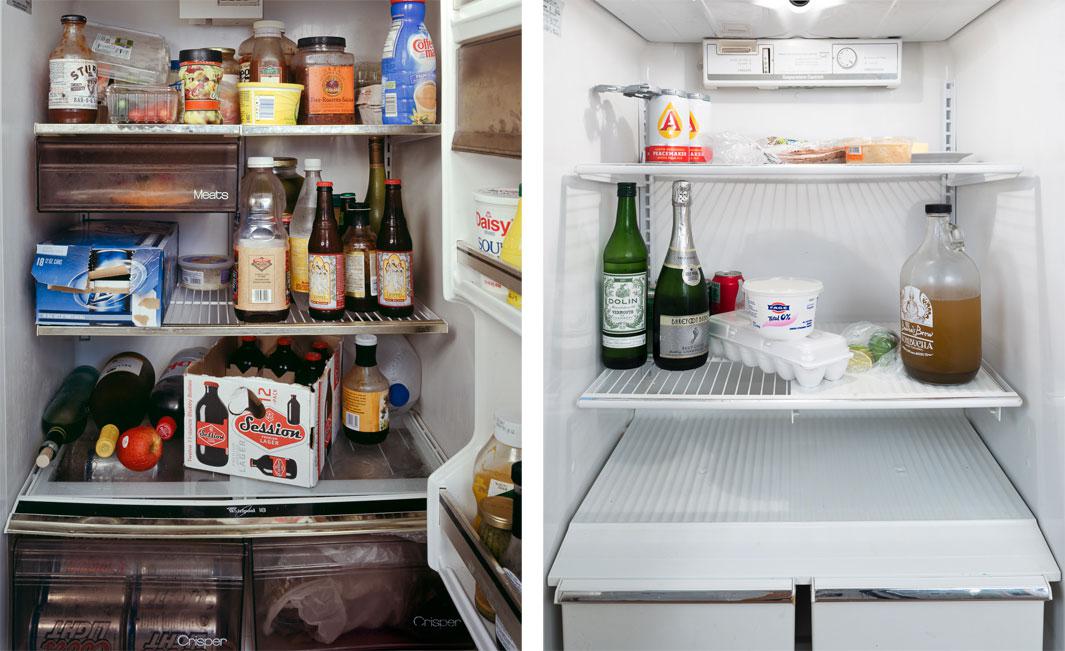 Among the subjects he returned to in his new photographs, Menjivar caught up with a midwife, who in 2008 had just started a commitment to eating only local produce. In 2012, the presence of Dole and Minute Maid products attest to how that turned out. Menjivar also revisited a bartender who, four years prior, had a fridge stuffed to the brim with Styrofoam take-out containers, and it smelled so bad that Menjivar almost couldn't stand to keep the door open long enough to photograph it. Now, the bartender has lost a lot of weight and drastically changed his eating habits, but the American flag towel that he used to absorb dripping in the back of the fridge remains.
Since Menjivar released his initial series, the exhibition has traveled to 15 cities. "Every time it travels I collaborate with communities in different ways to create dialogue around food issues in that community," Menjivar said. "That's been part of my art practice. It's been really important to me."
Menjivar's own life has changed in the last four years, too. He became a father, and the introduction of two young boys in his life has unsurprisingly been reflected in the contents of his own fridge, which is now frequently occupied by their lunch boxes and favorite snacks. Menjivar is working on a book featuring the project, which he hopes will be released later this year.