Warning: This post contains nudity.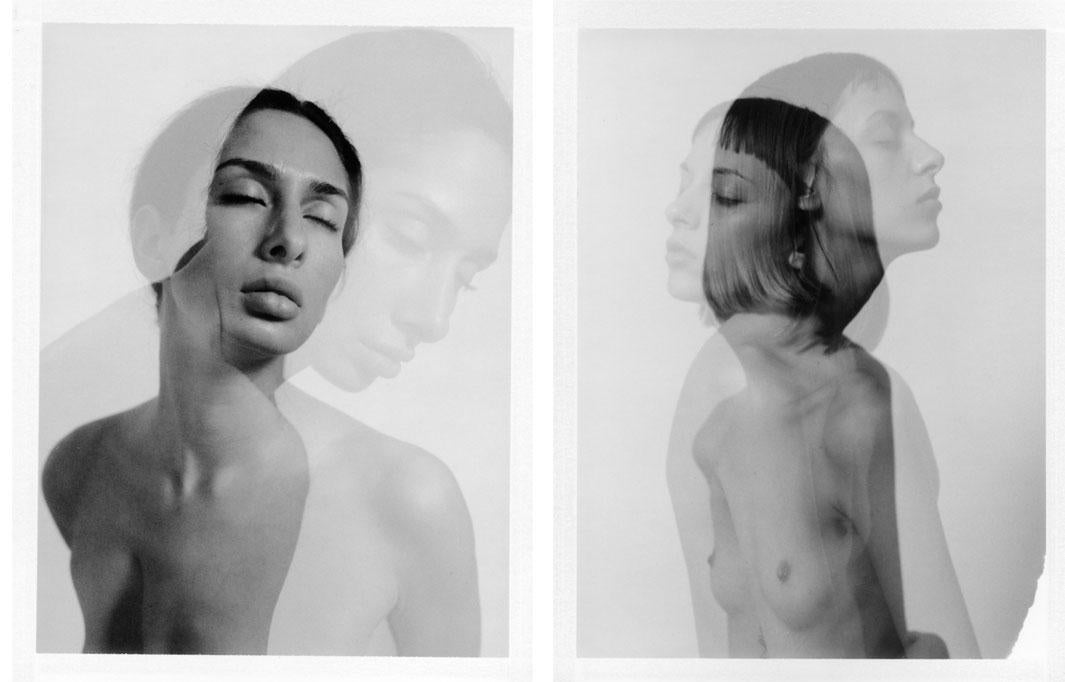 As photography has shifted from film to digital, the rise of trigger-happy shutterbugs subscribing to quantity over quality has made the art of photography and its need for slowing things down seem almost archaic.

Photographer Jeff Enlow, also a news photo editor, often combs through thousands of images daily for his job. Although he enjoys the work, he said the abundance of images he sees also reminds him of the impermanence of images, frequently never seen and stored away on an endless pile of hard drives.
Enlow decided to significantly slow things down with his own work and started a project of multiple-exposure nudes taken on 4-by-5 Polaroid film. The project, titled "Parallelograms," aims to bridge the gap between photography and painting, Enlow said. He currently has a Kickstarter project where he hopes to transition the work to an even rarer and slower process using a 20-by-24 Polaroid camera, of which there are only eight left in operation.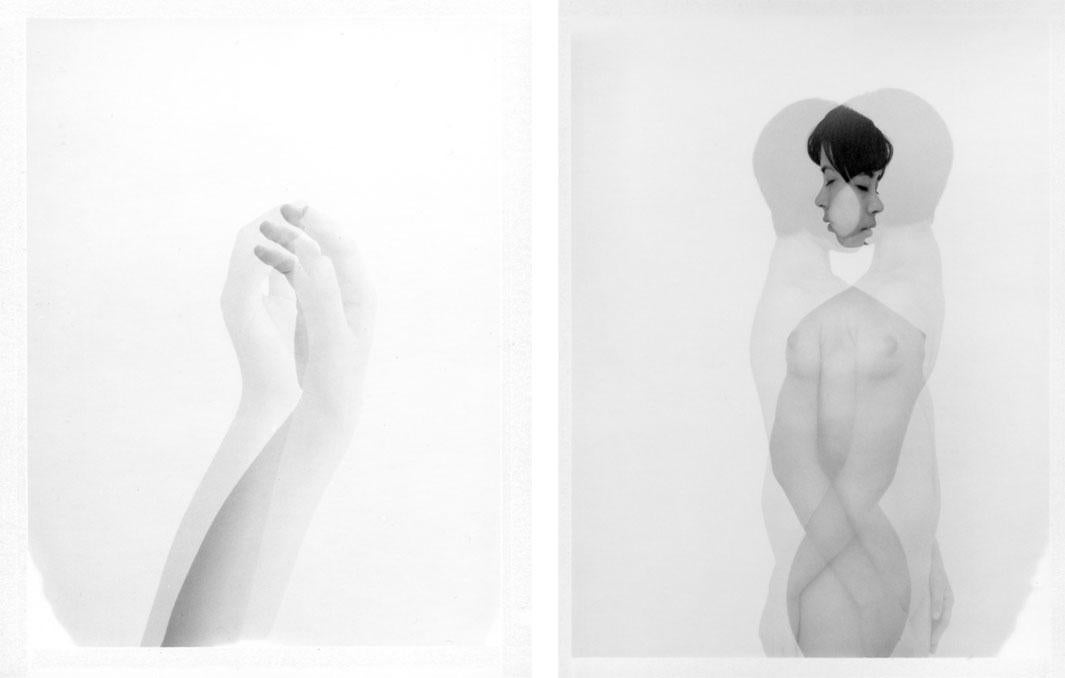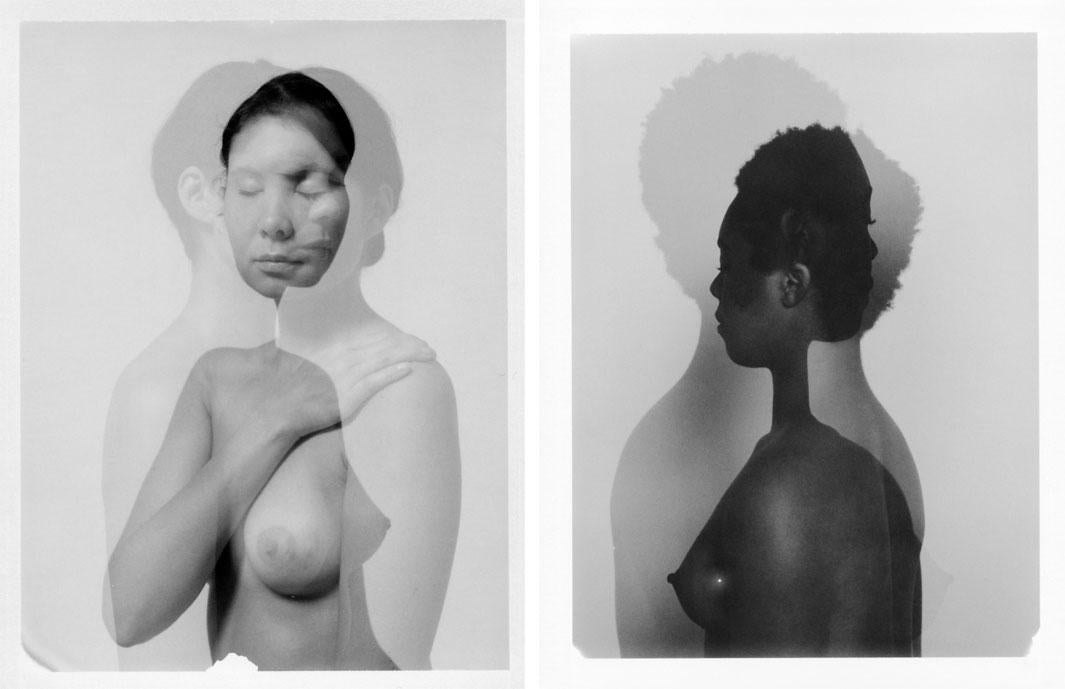 To make those images, Enlow is currently working with John Reuter, the "king" of the 20-by-24 who runs two of the refrigerator-sized cameras in New York and purchased all of the film stock when Polaroid filed for bankruptcy. "If it weren't for him, the medium really would be gone forever," Enlow explained via email.
Enlow said working with 4-by-5 is a stressful process, since he only has around 10 packs of the film left. For "Parallelograms," Enlow said he chose Polaroid because he wanted something that was physical and singular. "That was always central to the project. If I want to make something that feels like a painting, something that is real and palpable, then Polaroid just made sense," he said.
The process of making the images is slow. Although everything is thought out beforehand, Enlow welcomes happy accidents and said during the actual production of the work, the feeling is meditative.  "I try to push in the direction I want, but beyond that I want elements to emerge and I try to give up some control," he said, noting that multiple exposures to him feels a bit more contemporary and gives the photos a gestalt impossible to reproduce.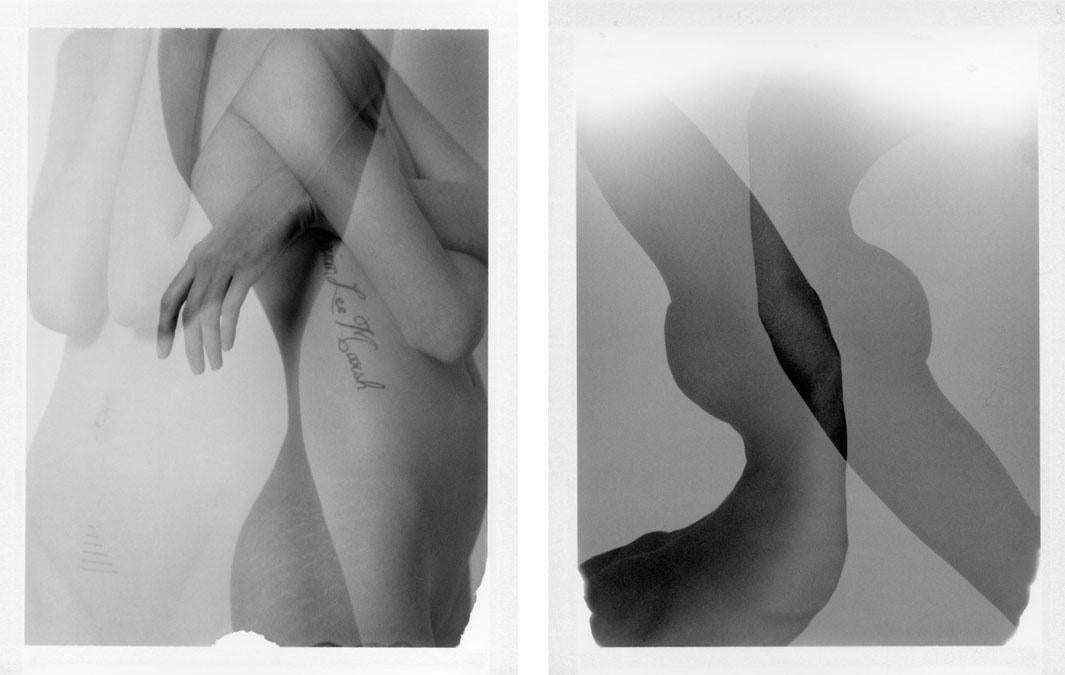 Working with Reuter and his 20-by-24 camera is a completely different experience, one highly complicated and also very expensive, Enlow said. Because of that, Enlow acts as an art director during the shoots with Reuter manning the camera and making the exposures along with his assistant, Nafis.
Enlow started the Kickstarter campaign because he wasn't getting enough financing for the project through grants. Even if he doesn't reach his goal, "it is already successful in helping to build a community around the work," Enlow said.
"I would love to have the work just exist and live," he said. "Unfortunately with the Kickstarter and social media, I feel the need to share and talk. Maybe it's a bit of insecurity on my part. I feel I have to sell the work and the idea behind it. But really I hope that if you take away the fact that it's on instant film, take away the multiple exposures, take away the sex, the images still stand on their own."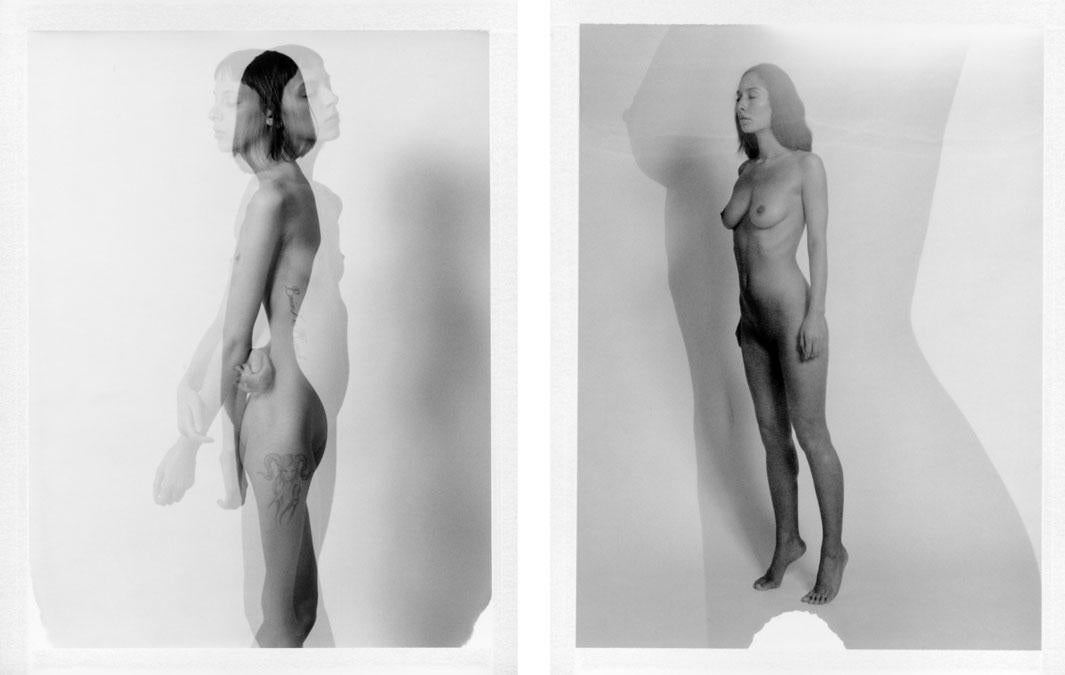 ---