At the intersection of U.S. 19 and State Road 50 lies Weeki Wachee Springs, one of the oldest roadside attractions in Florida, where the Mermaid Theater has drawn visitors for decades. Photographer Annie Collinge spent three days at the springs last year after reading about it online. "I'm always interested in things that are fake but kind of a bit real. It fit in perfectly because they are professional mermaids but obviously they're fake," she said.
An underwater theater first opened at the springs in 1947, the brainchild of Navy veteran Newton Perry. It had its heyday in 1959, when ABC purchased it and built a new theater 16 feet below the surface. Thirty-five mermaids were employed then, and they performed eight shows a day. Today, the springs are now designated part of a state park. "Instantly, I knew it was going to be a good project because the mermaids were very open. It helped that I was a woman. I was in the changing room and they didn't care," she said.
The mermaids perform two shows—"The Little Mermaid" and "Fish Tails"—a few times a day, using hidden underwater breathing hoses to maintain the fantastical illusion. The park is open all year long to visitors. "It's quite a strange mix of people because it's not like your average Disney attraction. It has a vintage feel. There were people with their children and lots of slightly weird men who quite fancied mermaids," Collinge said.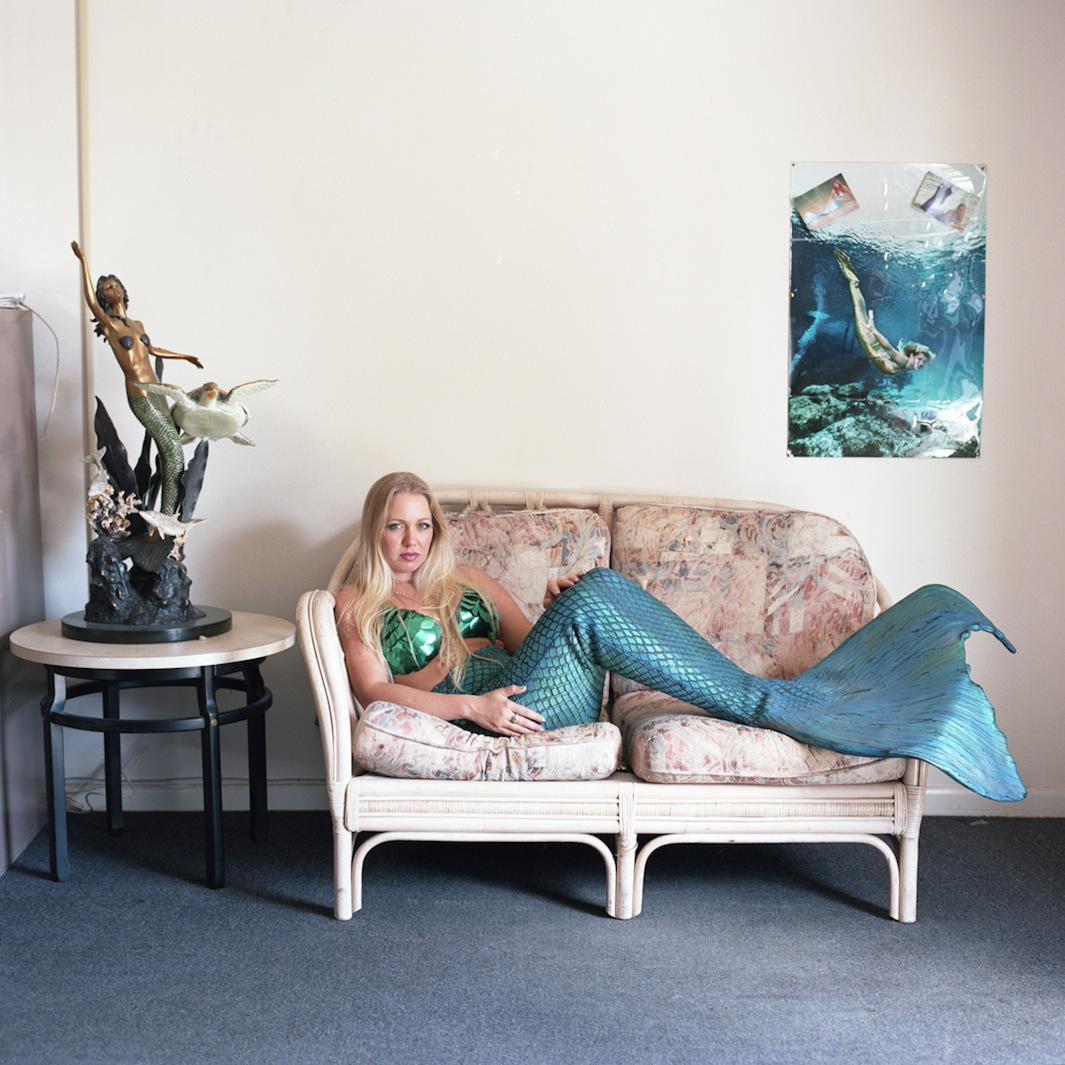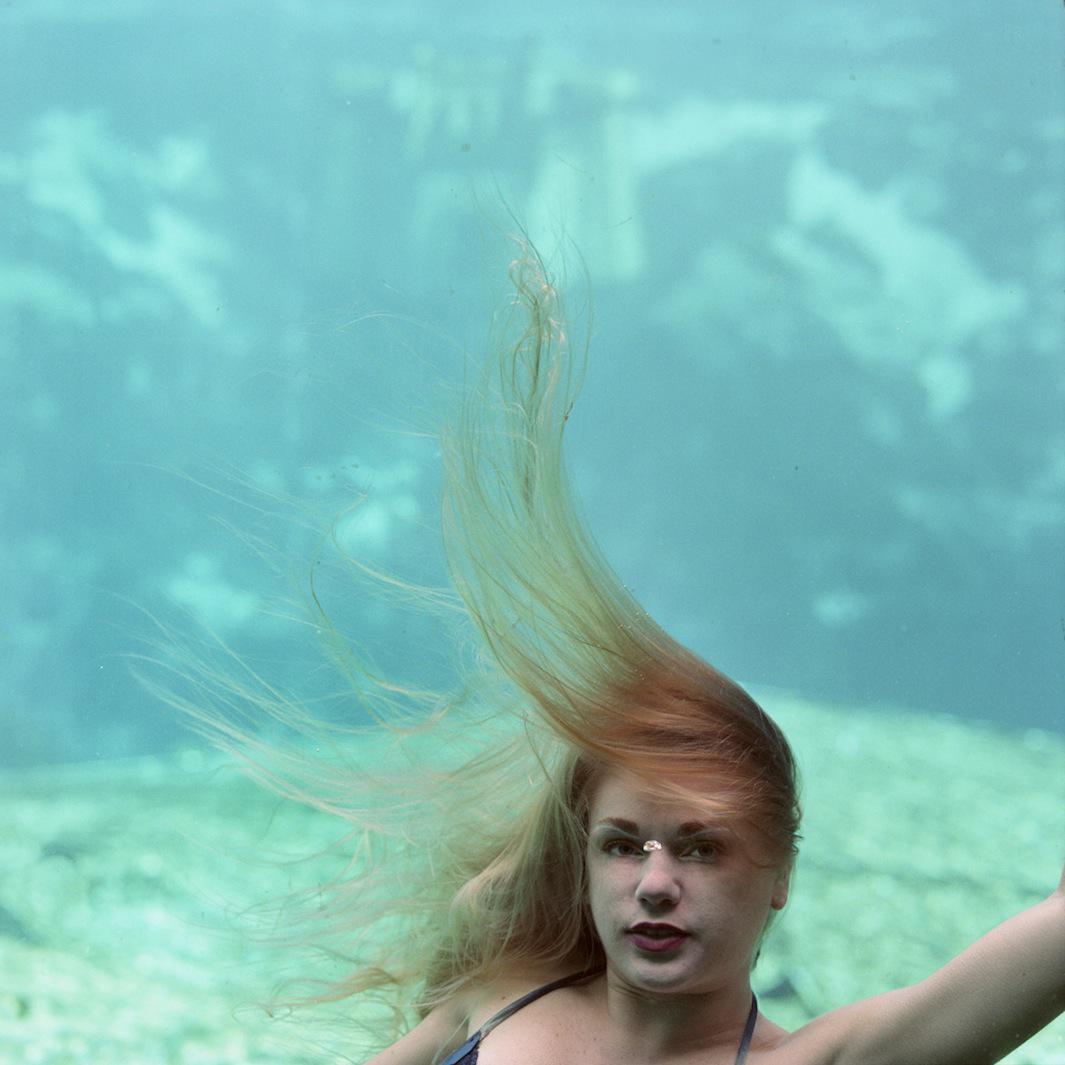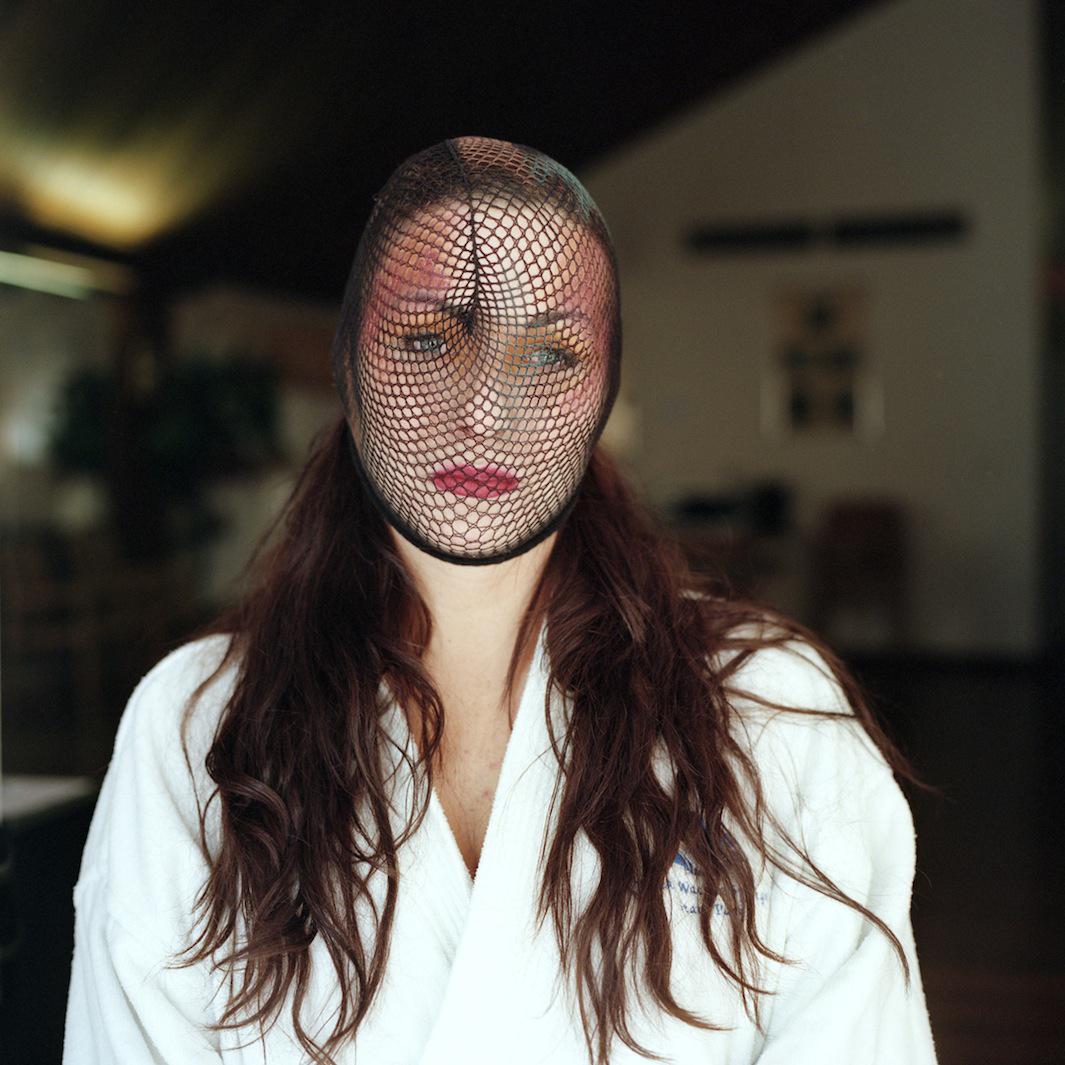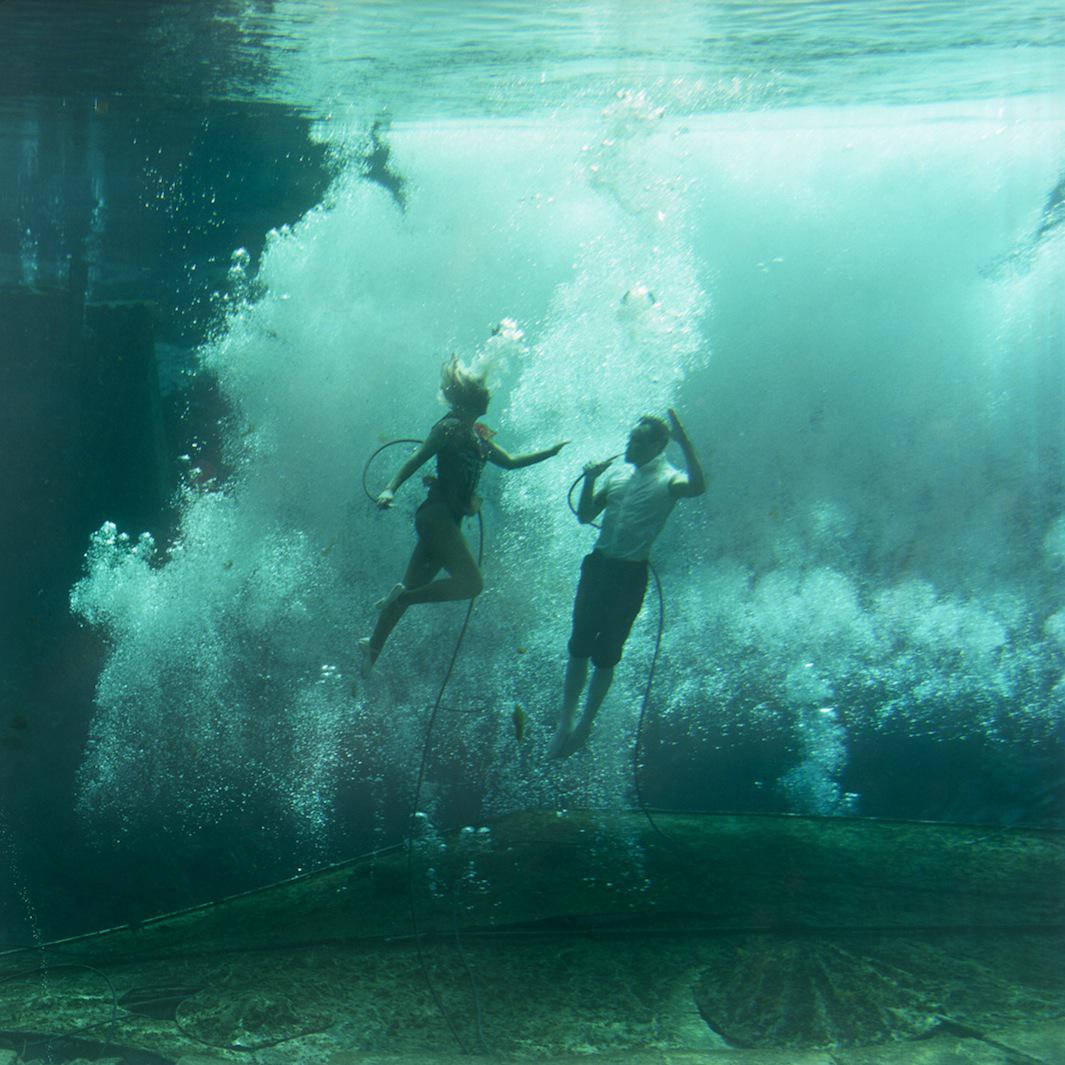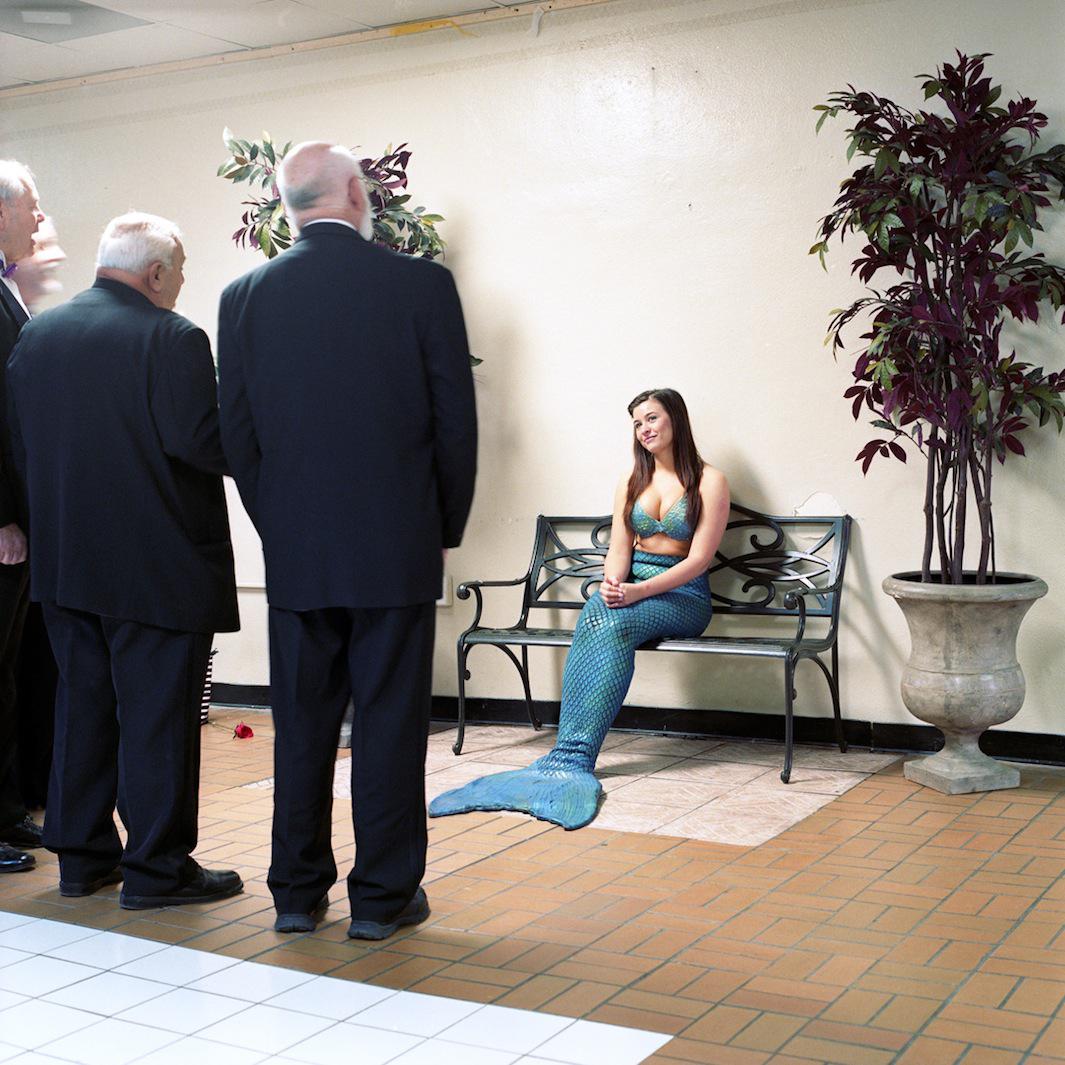 During the warmer months seats are often filled, but in February, Collinge said, only a few people were in the audience. This gave her more of an opportunity to photograph the mermaids, but it also meant the park looked pretty deserted. "Generally my work is sort of a contrast between something that's something slightly humorous and something that's slightly bleak. Unintentionally, that's how I see things," Collinge said.
Collinge was surprised to discover how much the mermaids love their jobs. She said many of them grew up in the area and worked in the park for years in various capacities.  A few years ago, when the park was threatened with closure, the mermaids started a campaign called "Save Our Tails" to keep it open.
Collinge's exhibition, "Annie Collinge: The Underwater Mermaid Theater," is on view alongside another exhibition, "The Mythology of Florida," through Jan. 5 at the Ogden Museum of Southern Art. You can follow Collinge on Facebook and Instagram.