Roughly 10 years ago, photographer Stephanie Diani went to Helendale, Calif., to check out the Miss Exotic World pageant, which is now located in Las Vegas and known as the Burlesque Hall of Fame. At the time of her visit, Diani found a small ranch-style house complete with tumbleweeds blowing around outside the fence with performers of all ages strutting around a small outdoor swimming pool.
Diani had heard about the Legends of Burlesque—"ladies of a certain age who perform and teach younger dancers," she said—and found herself watching the women, some of whom were septuagenarians, parading around in scantly clad outfits or even just pasties with an air of confidence that fascinated Diani. She made a mental note to work on a project about them.

Seven years after her visit, Diani decided to research the dancers' whereabouts and began a series of portraits of the women taken in their homes (or sometimes in a hotel room) wearing either their favorite costumes or something of significance to them. She began with Stephanie Blake in Simi Valley, Calif., who then referred Diani to another dancer. This began a word-of-mouth project that became "Dames: The Legends of Burlesque."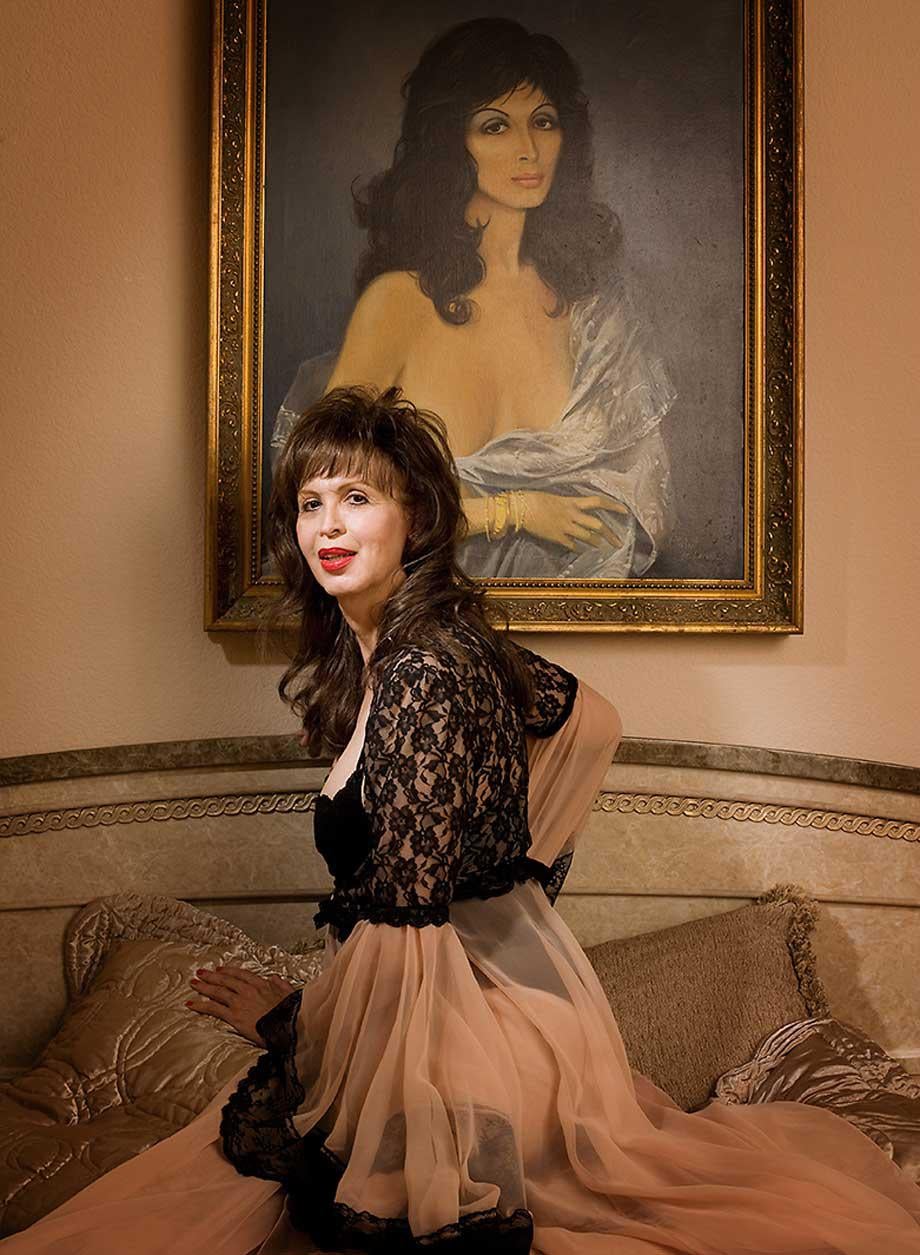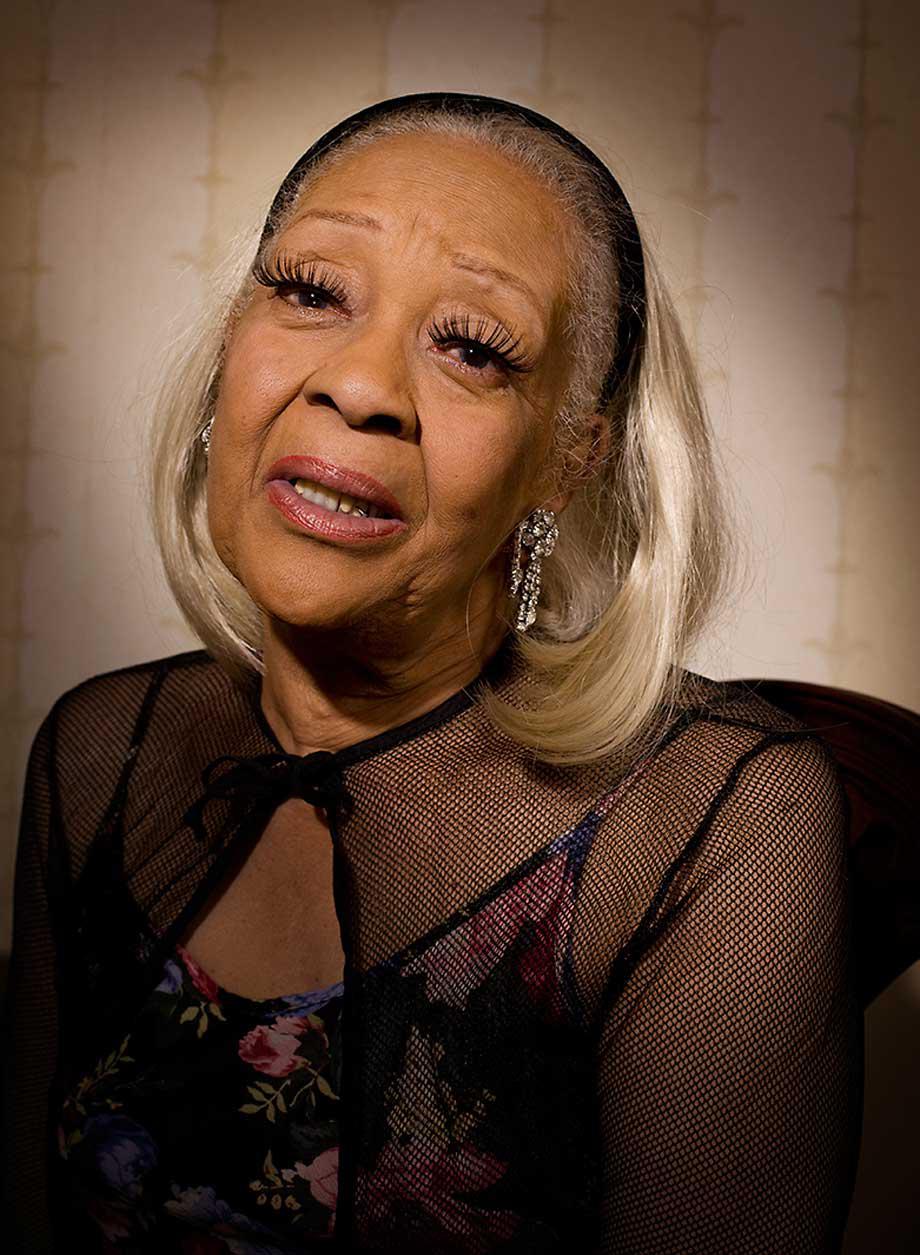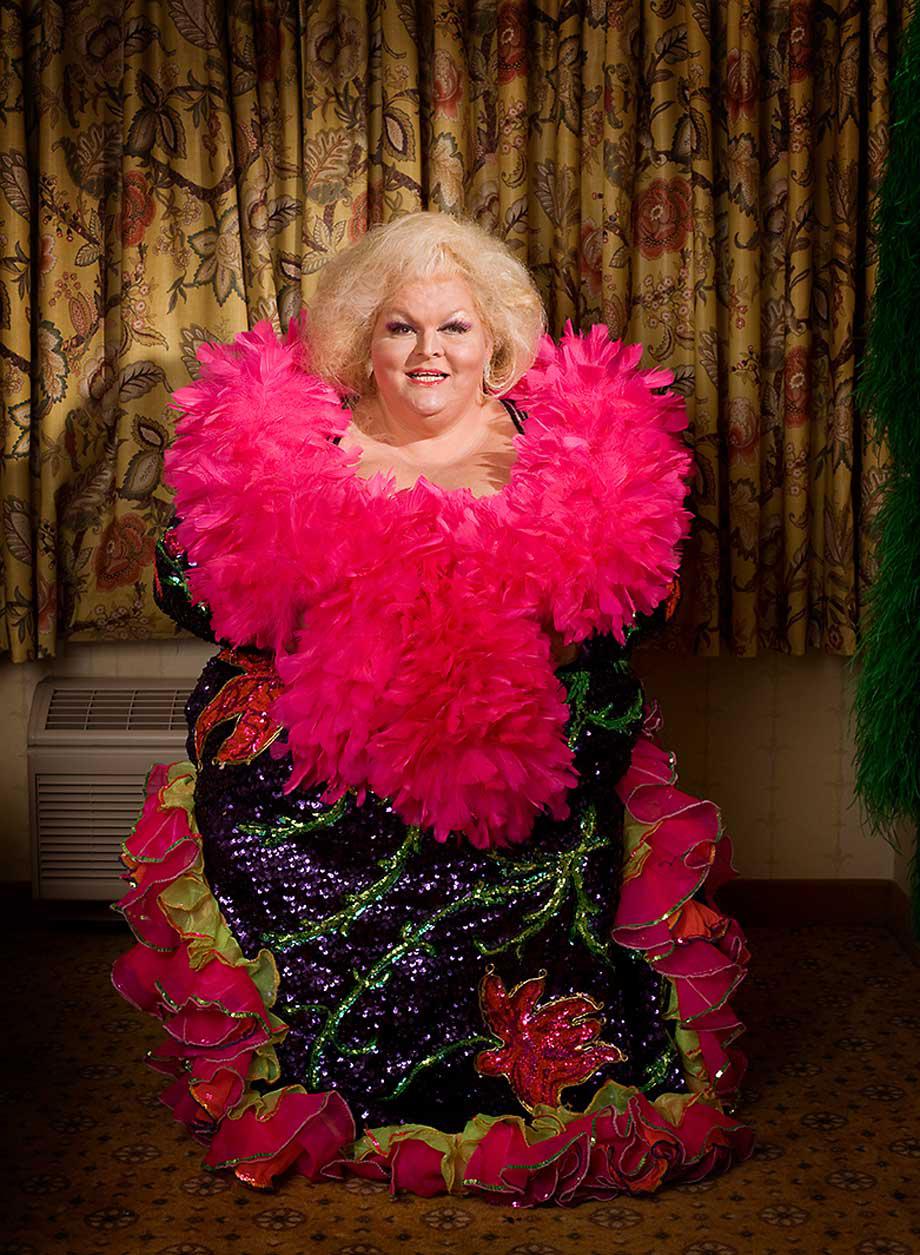 Diani said that when she first took her trip to Helendale, burlesque hadn't started enjoying its current renaissance. She said the older women on the project "were wry and smart and playful," and she enjoyed working with them.  "I've always been interested in the reality of a performer's life: What does it look like when they go home?" she asked.
As a child, Diani took her first photograph—of a horse—with her brother's camera when she was around 5 years old. "Horses were my favorite thing in the world, and I idolized my brother, so I guess it was only natural that I fell in love with photography," she said.

Convinced she couldn't make a living as a photographer, she studied classical archaeology in college ("not that archaeology was a genius choice"), but after graduating she decided to give photography a chance.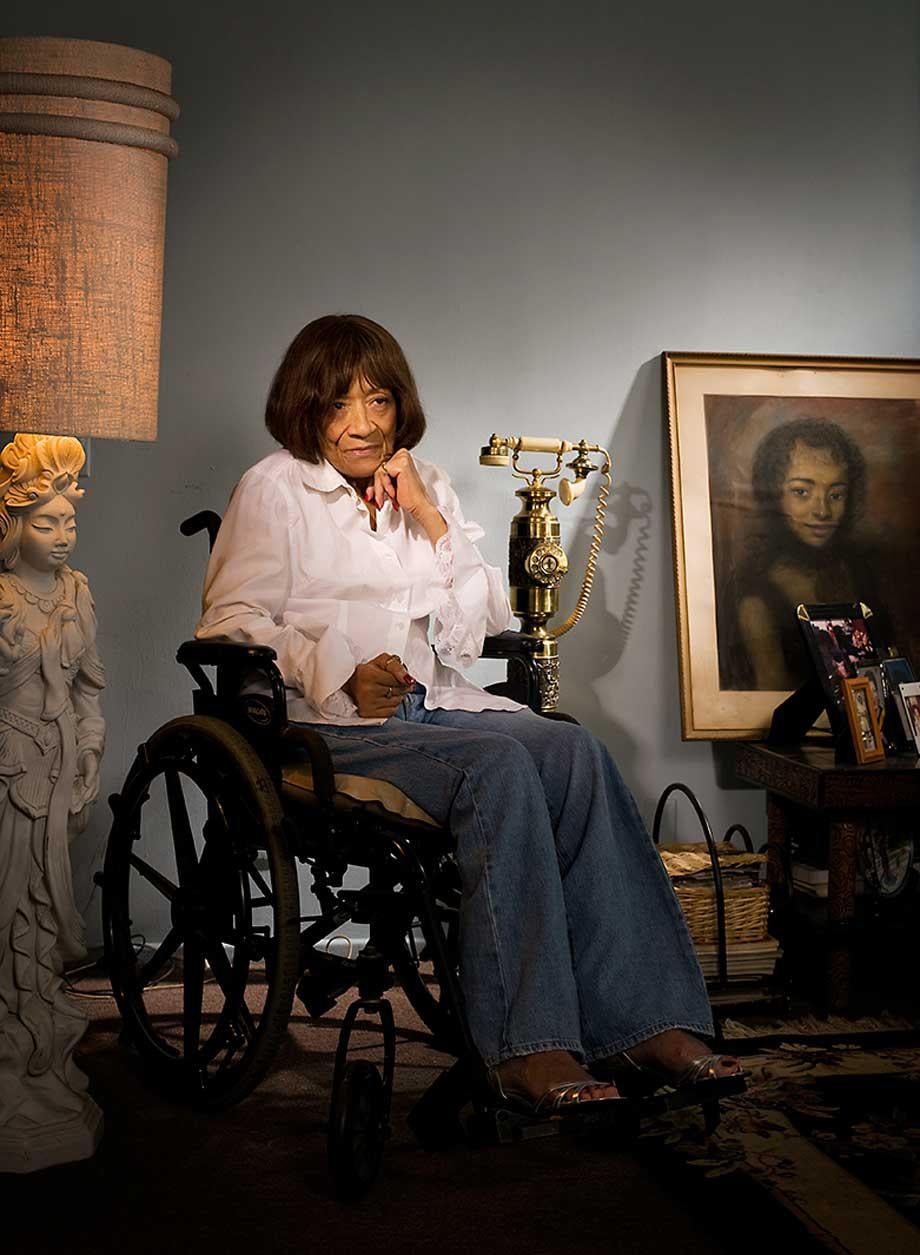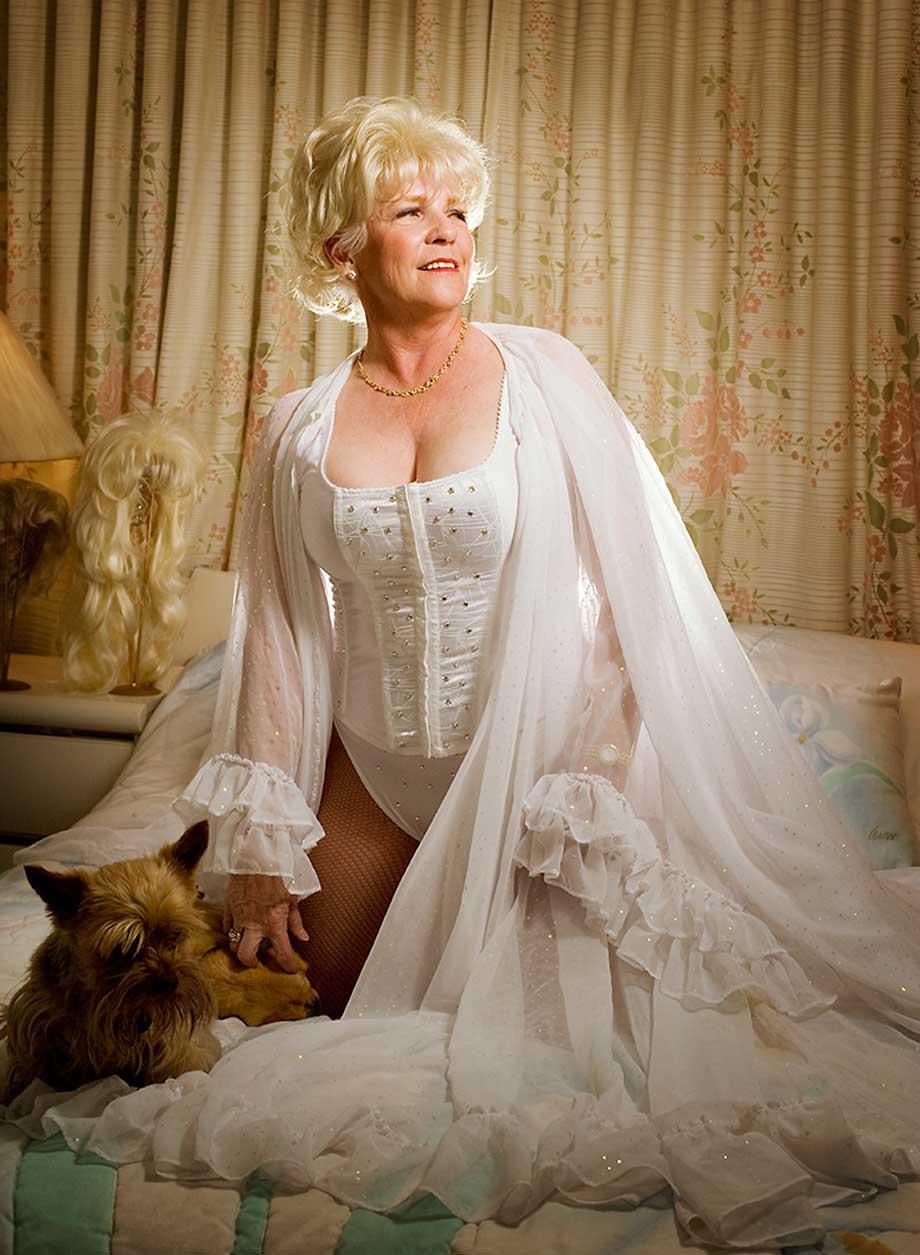 Originally interested in working for National Geographic, Diani said her shift to portraiture is a result of her love of both getting to know someone and telling a story about him or her in a shot or two, which is, for Diani, "like the haiku version of a long-format photo essay."
Working on "Dames: The Legends of Burlesque" afforded Diani that opportunity. Whether photographing Candy Baby Caramelo with her 48DDD bust or shooting Joan Arline in the same costume she wore 55 years earlier, Diani got to know many of the women, and she hopes her photographs convey that. "If I can create a recognizable shape with one or two brush strokes, the viewer can fill in the rest, making the 'looking at' a photograph an active, rather than passive process," she said.