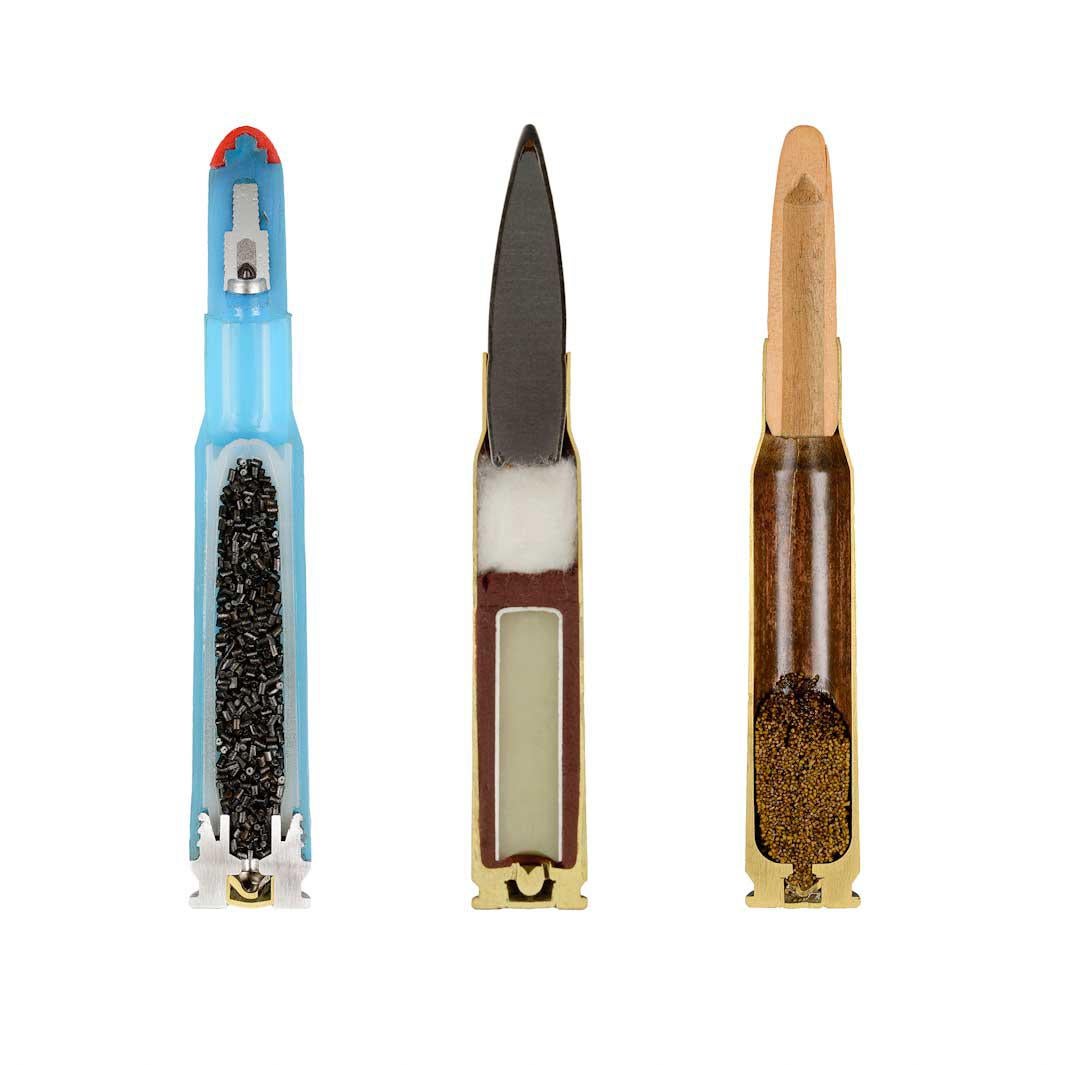 Photographer Sabine Pearlman's life was changed by a bullet. Fortunately for her, the bullets she saw weren't loaded into a gun, nor were they whole: They were cross-sectioned and part of possibly the largest collection of its kind in the world.
"The first time I saw a cross-section, I felt disarmed by its beauty," she wrote via email. "I instantly knew that this was something I wanted to further explore and photograph."

So in 2012 Pearlman traveled to Switzerland where she hung out in a World War II bunker with a Swiss munitions specialist and 900 pieces of ammunition that are included in his incredible collection.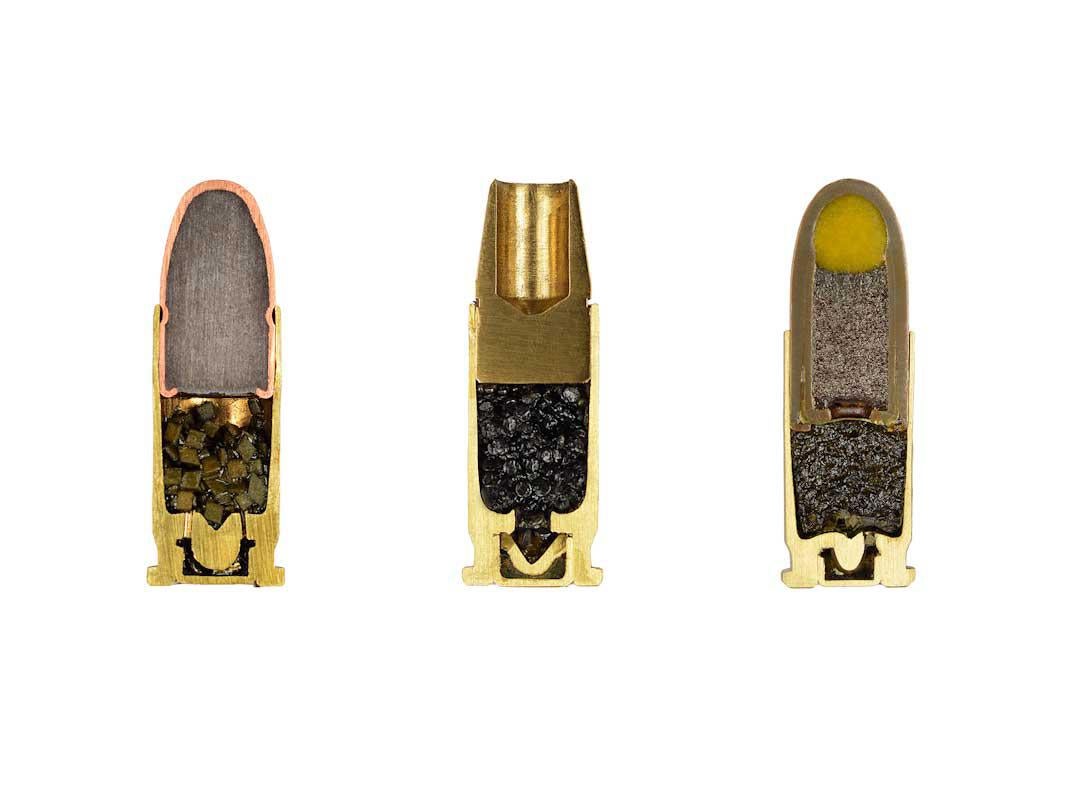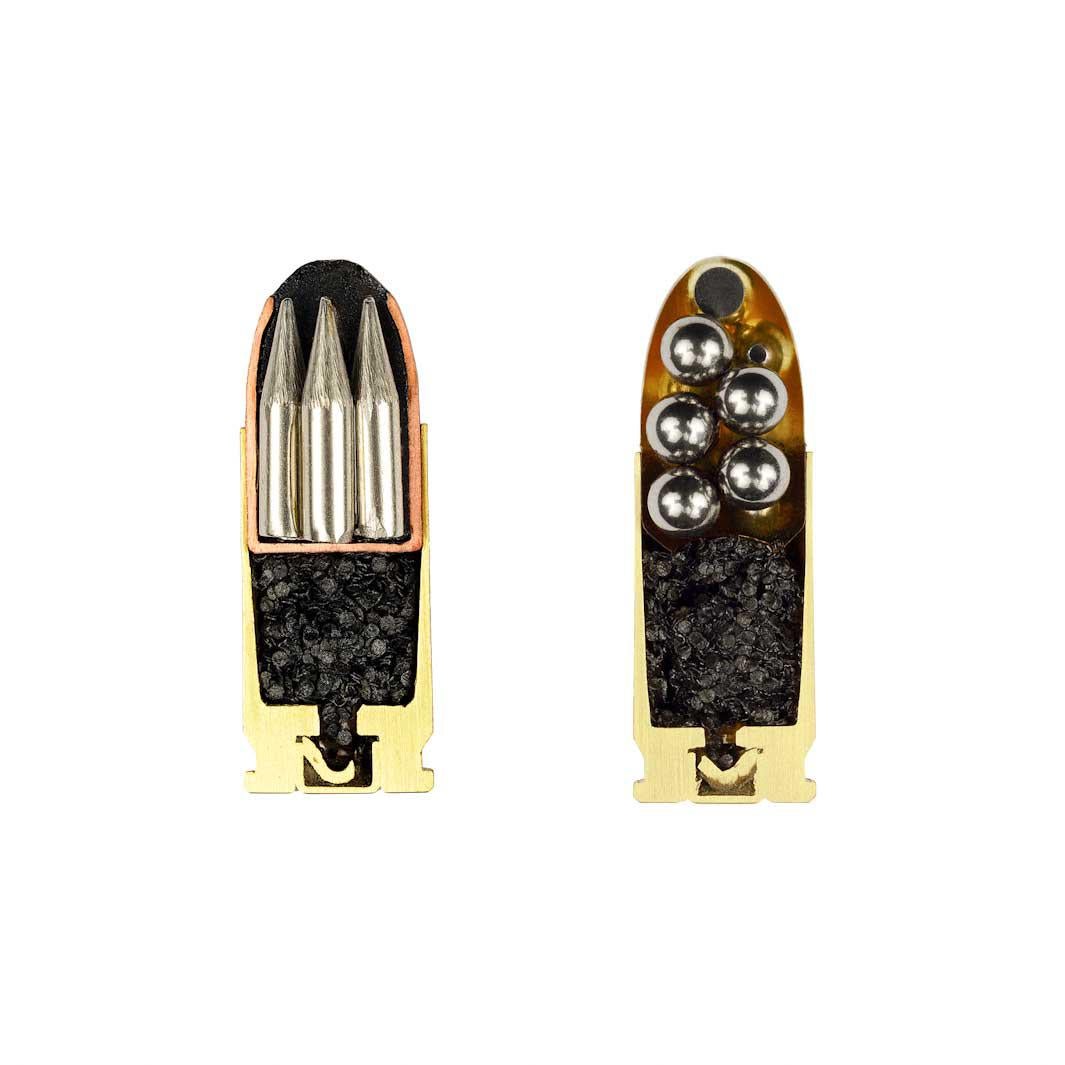 The two of them worked painstakingly to photograph the bullets, carefully removing each from its glass display case so not to spill out the contents. They placed the bullets on a piece of cardboard that Pearlman slowly moved to where she had set up lights. "By the end of the project, both of our backs hurt like hell!" Pearlman wrote.

Their efforts were well worth their time. Pearlman, who was born in Austria but currently lives in Los Angeles, recently won the Lens Culture Emerging Photographer award for the series she titled "Ammo" and is in the process of preparing the images for both an exhibition and publication.
Initially intrigued by the bullets' "multitude of colors and designs and by the craftsmanship and danger they revealed," Pearlman wrote that the images "speak to the finesse and psychology of some of our most basic instincts—survival, protection, and defense; it's the good meets the ugly."
Despite the bullets' disarming beauty, Pearlman is reflective about the purpose of the objects she's become fascinated with. "It's obvious that each design was carefully premeditated with a specific purpose in mind: It's a glimpse into the anatomy of a man-made device of lethal consequence. It's hard to not think about the bitter tragedies some of these objects have caused in modern human history," she said.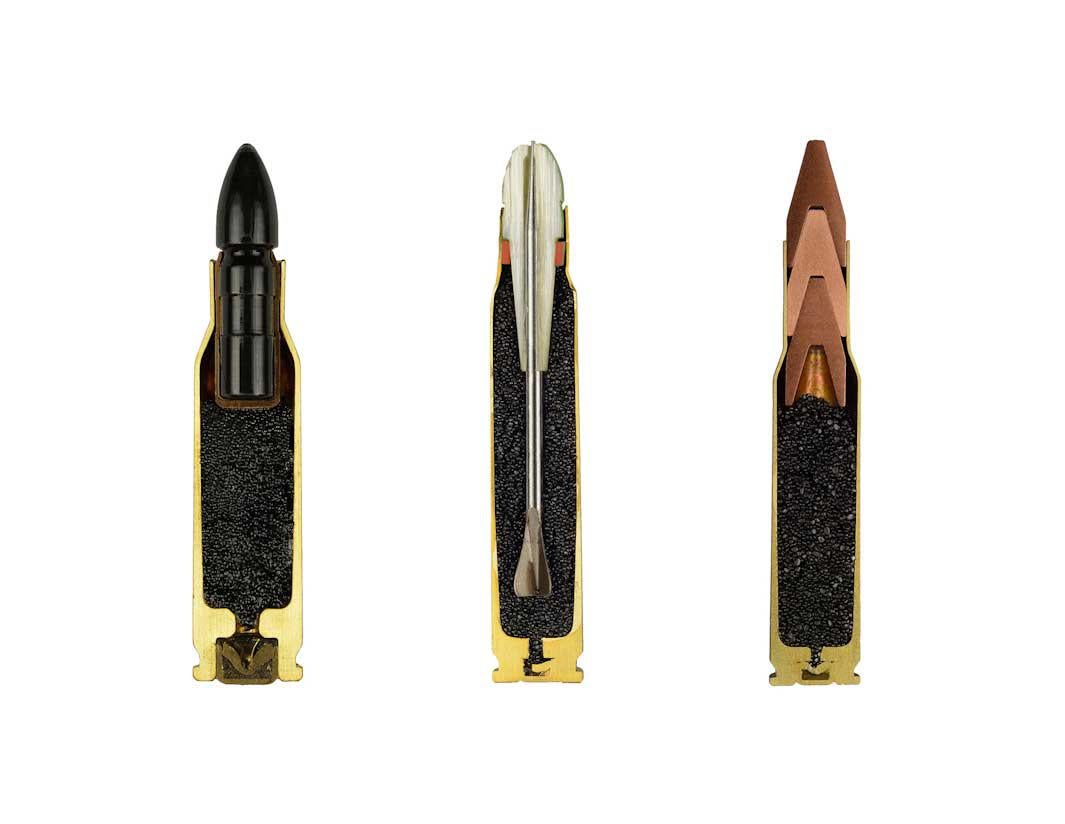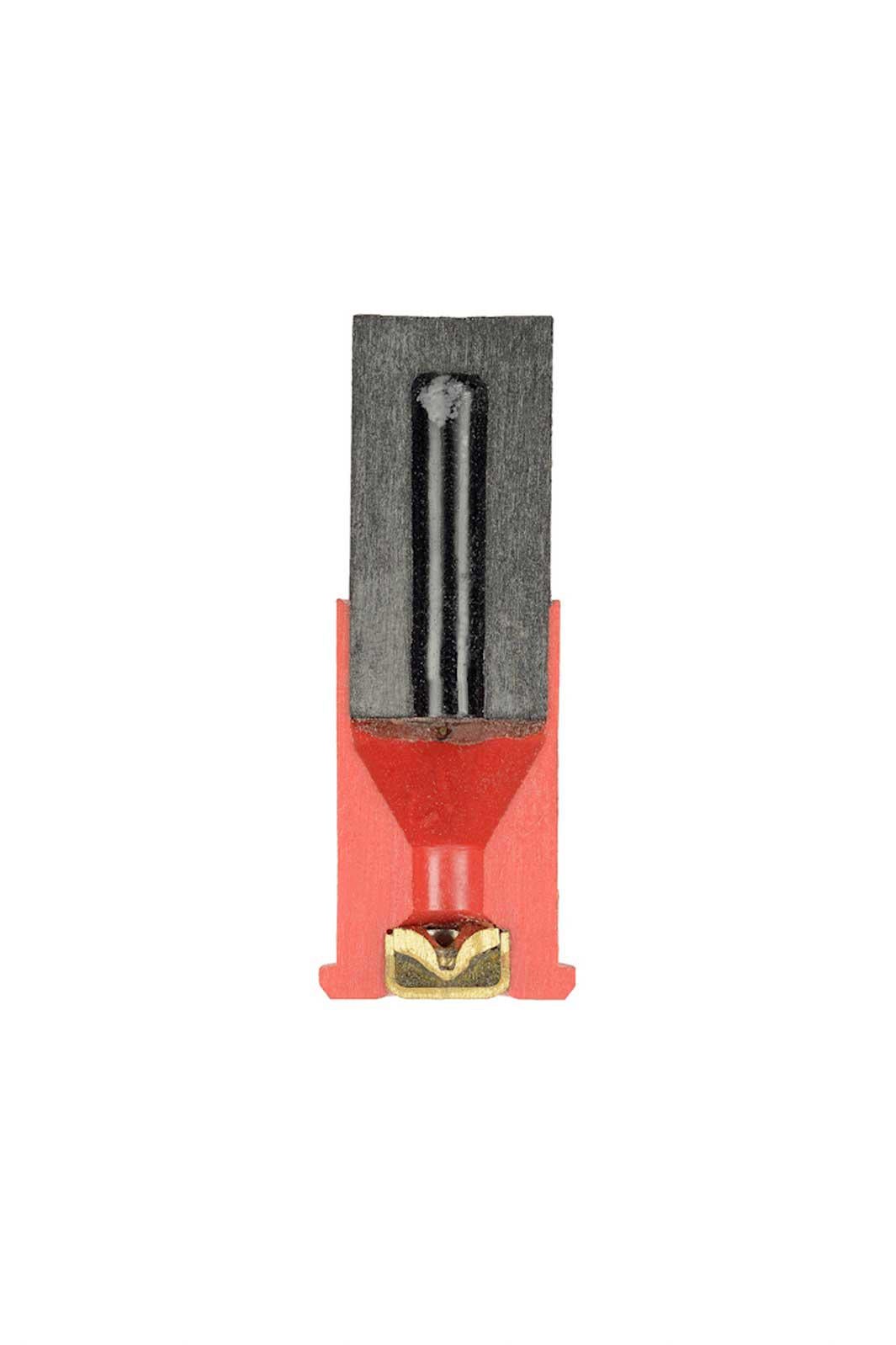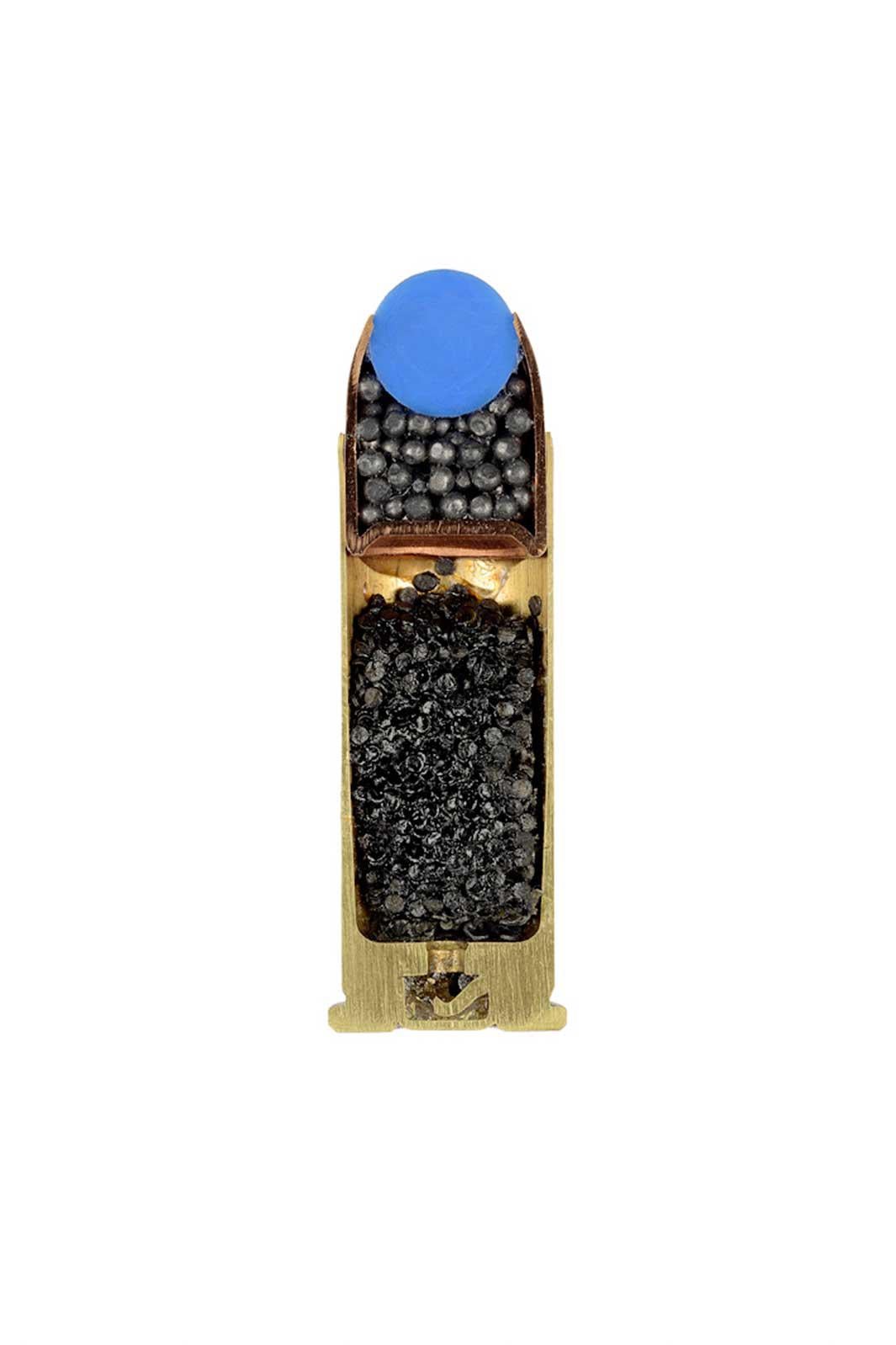 ---