In the mayhem of New York's subway system, it's sometimes easy to miss noticing the workers who make it run.
Not so for Dutch photographer Janus van den Eijnden. On assignment in New York in 2008, he started photographing underground, following in the tradition of Bruce Davidson, whose photographs of the subway in the 1980s he admired.
While Davidson's work looks at the subway as a whole, from riders to homeless people, van den Eijnden narrowed his attention to one fixture in the subway landscape. "After spending lots of time underground taking photos, I noticed all these subway conductors making long hours underground, looking tired but being friendly to all," he said via email.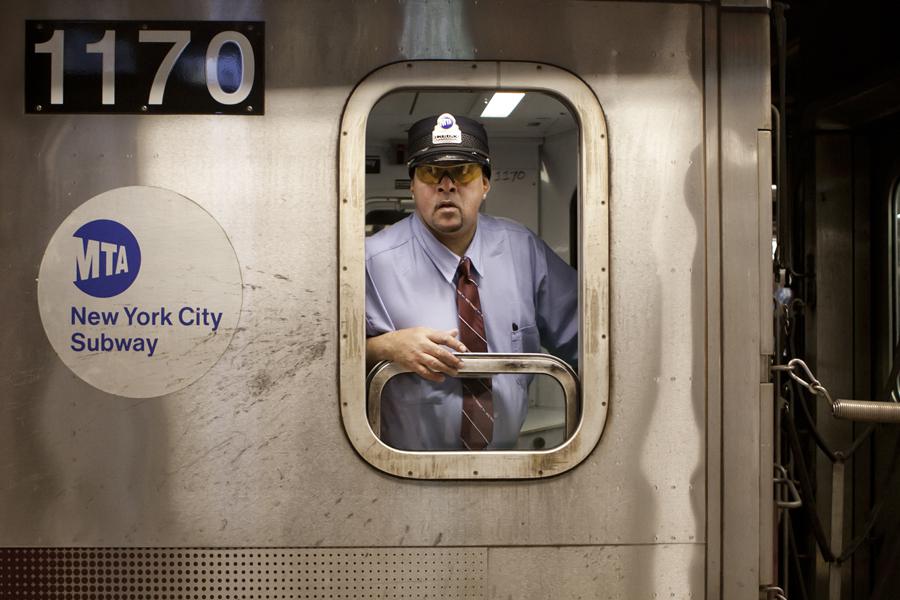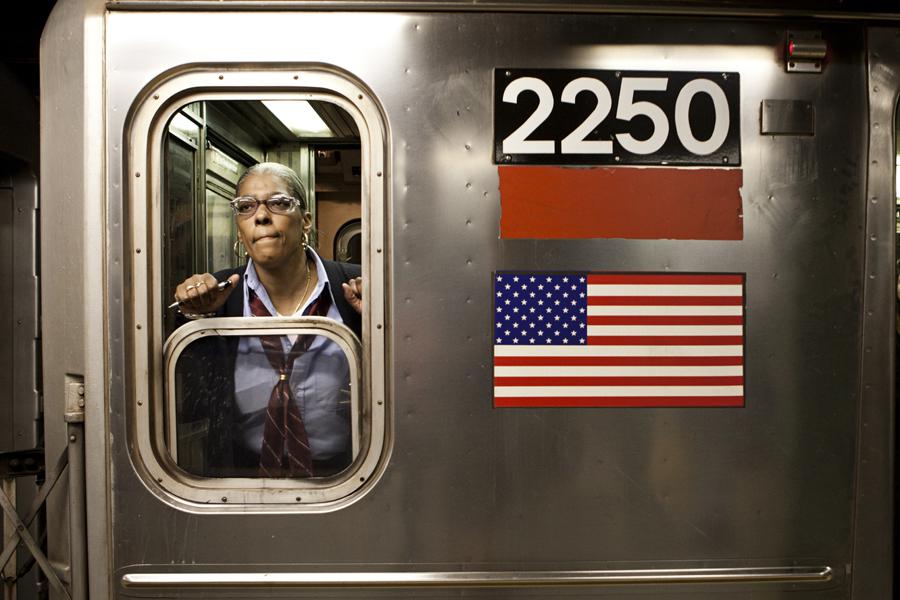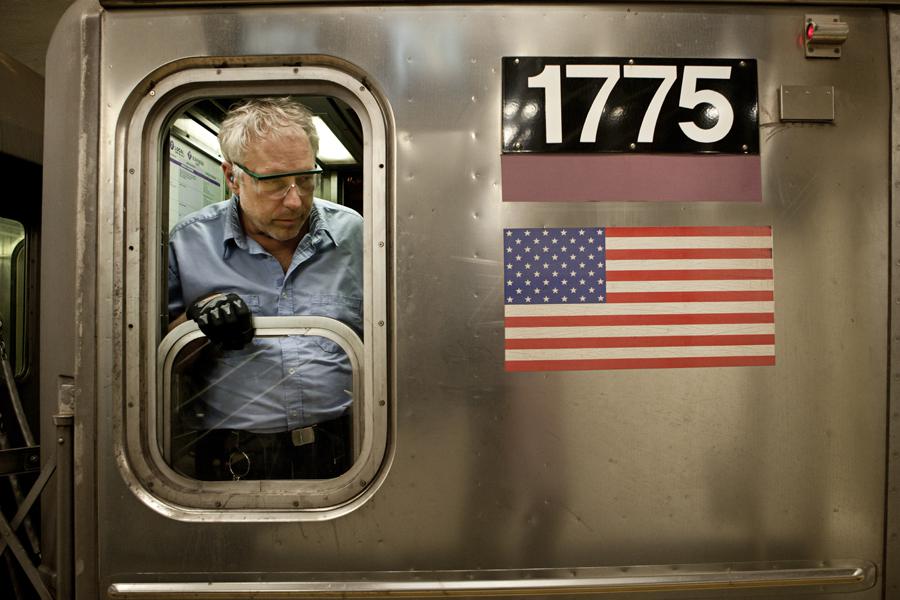 Van den Eijnden spent hours underground day after day, waiting for the moment when the conductors didn't notice him or their surroundings, looking lost in thought. "In almost every photo, the conductors are unaware they are being photographed," he said. "Most of them noticed me a couple of seconds later, but those photos are much less interesting.

Van den Eijnden chose to use the same framing for each of the shots, capturing the conductors gazing out the window of the compartment where they make announcements and decide when to close the train doors. That composition, he said, is meant to inspire specific themes for viewers. "An intriguing tension is gained between universality and individuality, between inside and outside, present and absent, and between us and them," he said.
With more than 6,000 subway cars, 21 routes, and nearly 2 billion annual riders, the subway can seem huge and overwhelming. But seeing it through the lens of the conductors, who work to make it move as smoothly as possible from their steady perch gave van den Eijnden a unique perspective. "What I find so interesting about the New York subway is that it can be a place of total chaos but also of total tranquility. The lighting, the underground sounds and smells give it an amazing atmosphere," van den Eijnden said.