A casual observer might not notice anything unusual about the Breezy Hill RV Resort in Pompano Beach, Fla.*
But as Canadian photographer Mika Goodfriend documented in his series, "Snowbirds," the park is a special place for a very specific group of retirees. The population of Breezy Hill is 98 percent Québécois. Residents speak French almost exclusively, take dance classes, and socialize together—and, as Goodfriend put it, their "clothing, hairstyles and trailers are all connected, as if originating from a single mold."
For six months each year, Breezy Hill is their home away from home—their American paradise. "I was always aware of the snowbird phenomenon because my grandparents lived a Jewish snowbird lifestyle in Hollywood, Fla. Through this project, I decided to see how the Québécois snowbirds lived. I had identified several RV parks where Québécois stayed, however a neighbor suggested I visit Breezy Hill. Her aunt was the DJ at their Saturday night parties," Goodfriend said via email.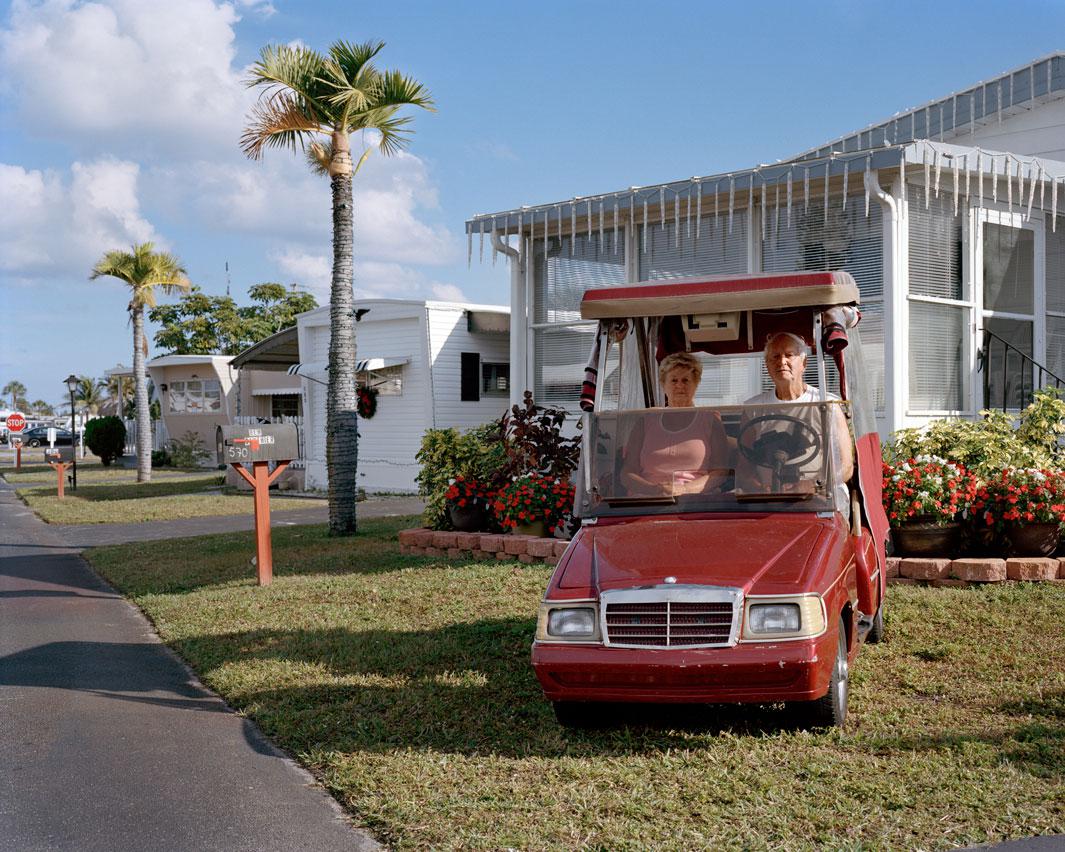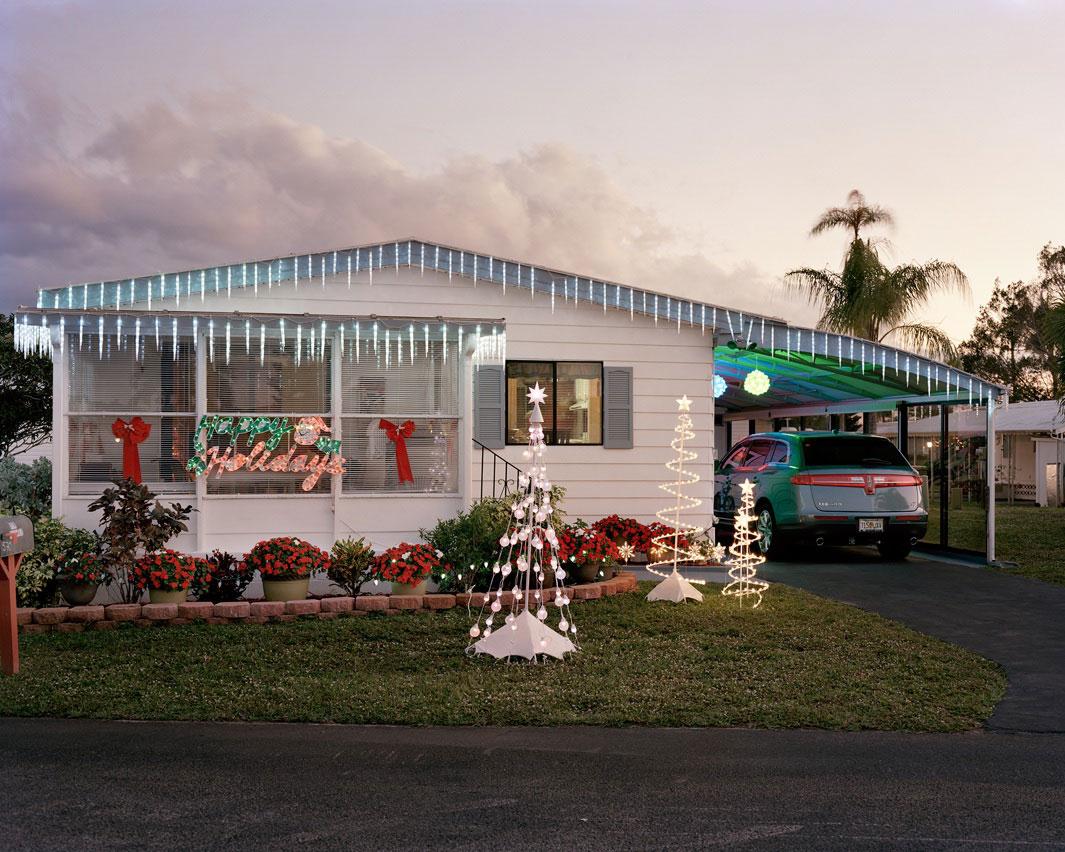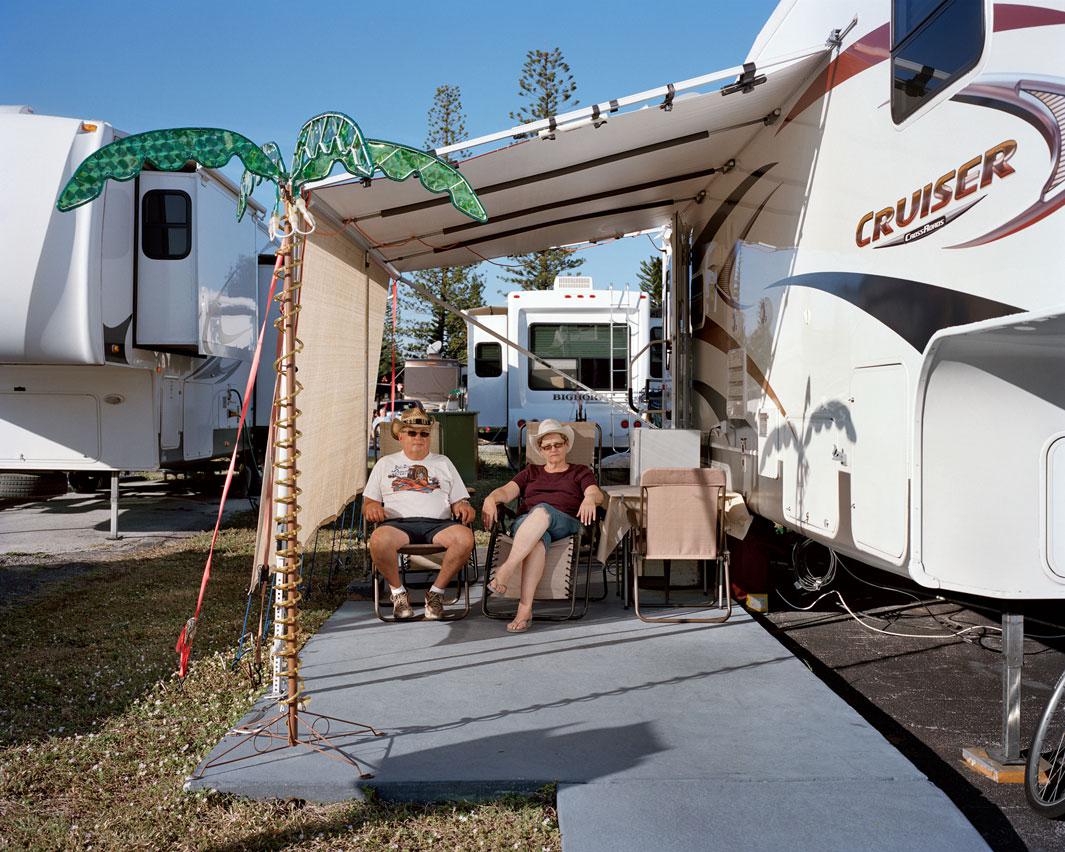 Goodfriend spent five weeks at Breezy Hill over the Christmas and New Year holidays, capturing the lifestyle of the wealthy retirees who make their home there. For Goodfriend, who grew up on the English-speaking western side of Montreal, photographing the French Québécois was an anthropological exercise. "Growing up, my family compartmentalized our Jewish lifestyle in opposition to that of the 'pur laine' Québécois—presenting an us-and-them dichotomy. I perceived a latent prejudice and superiority regarding facets of intellectualism and social class," he said. "My exposure to Québécois culture was limited by my geography, culture, language, and by my own narrow idea of French Canadians."
For the duration of the project, Goodfriend lived in nearby Hollywood, Fla., and commuted to the park every day, walking the streets with his 4-by-5-view camera and tripod. Gaining the residents' trust in such a short timeframe was a challenge. "I have a true respect for the people I met and photographed, so it was important for me to express this while still maintaining my outsider perspective," he said.
Despite his outsider status, Goodfriend said he ultimately found the Québécois hospitable and excited about his project. In order to connect with the residents, Goodfriend said he spoke French the entire time he was at Breezy Hill. "While I understand the language, speaking has always been a challenge," Goodfriend said. "I began to dream and my own inner monologue at times turned French, which was a big step for me—to be able to fully communicate in a foreign language."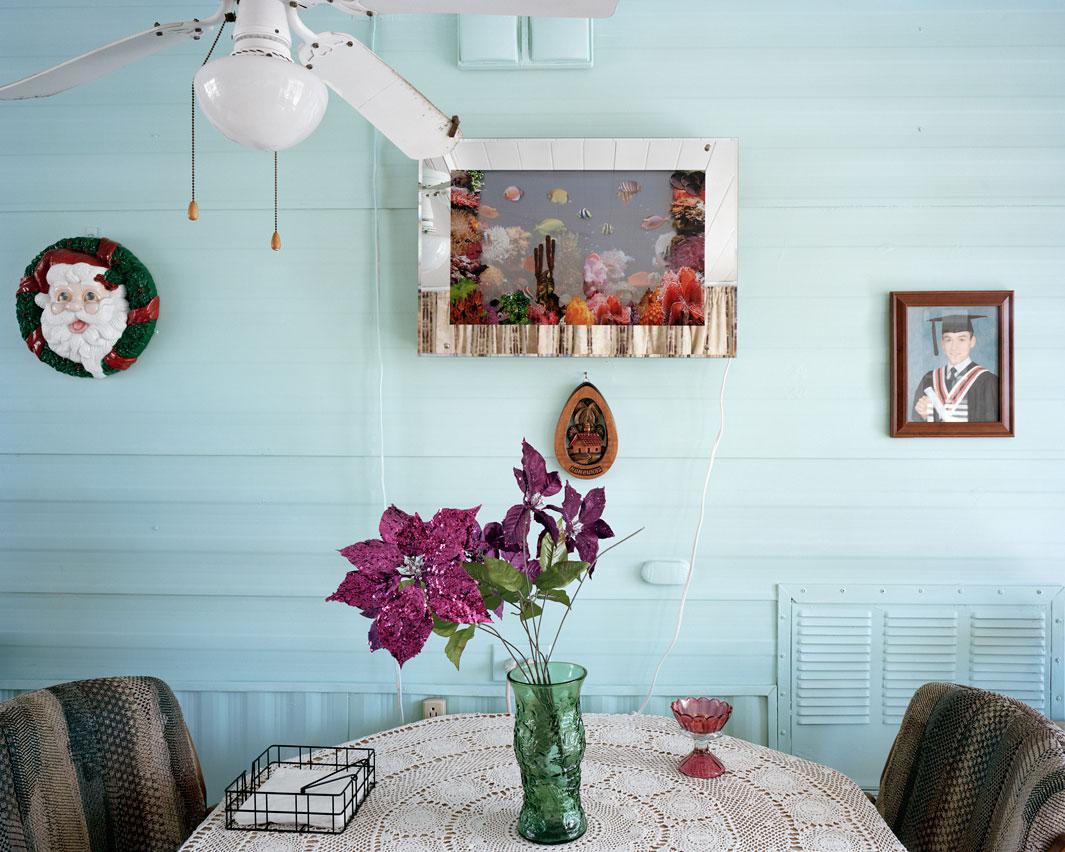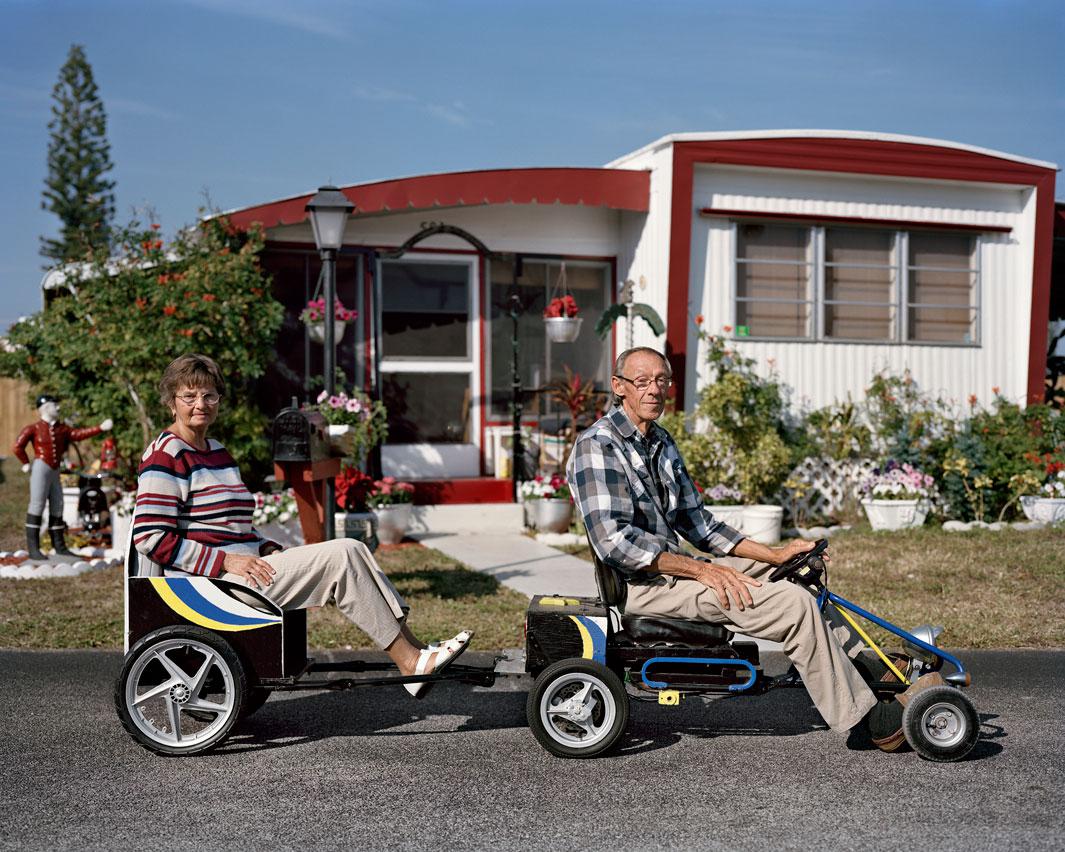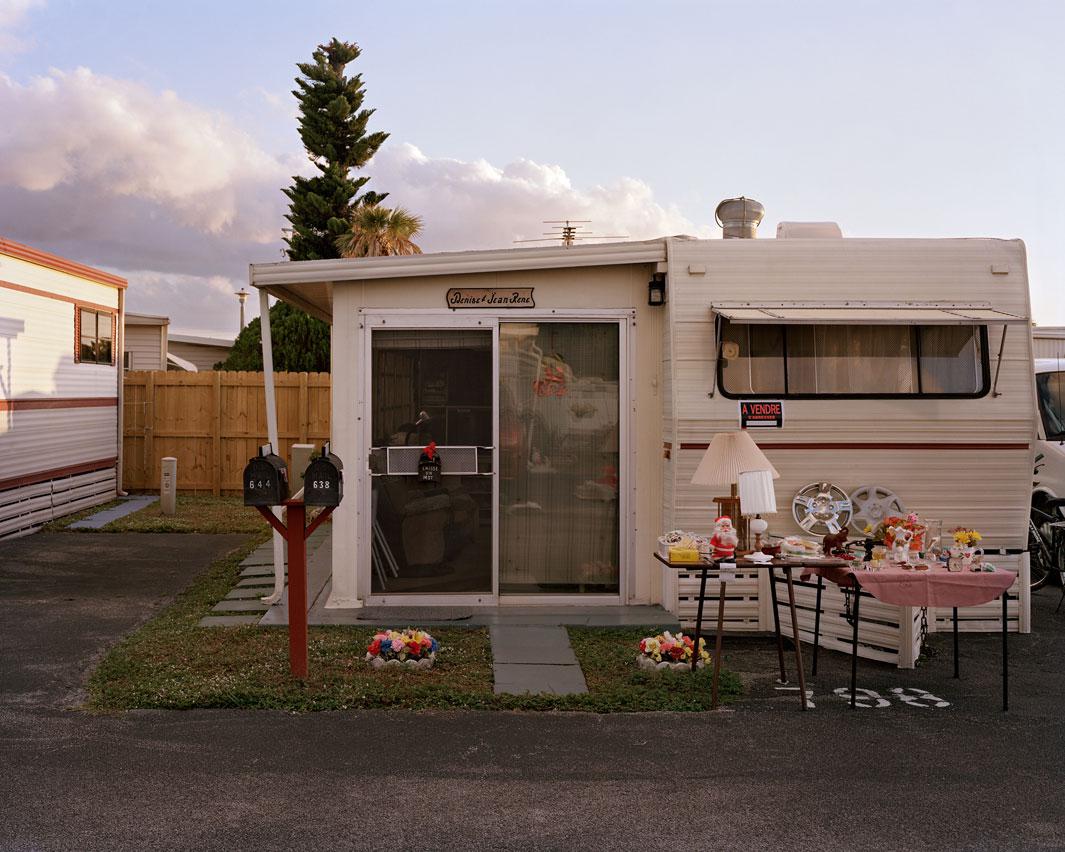 Goodfriend said that documenting the Québécois snowbirds was especially important because they constitute the last of a dying breed making this American migration en masse. He said most young Québécois are "embarrassed" by the snowbird lifestyle, a stereotype depicted in films including La Florida. "Younger generations are vacationing in Cuba, the Caribbean, and Mexico, cooler spots than Florida," Goodfriend said. "However, it's interesting to note that younger generations likely can't afford the snowbird lifestyle. Many who retire at Breezy Hill worked white-collar jobs with fantastic pensions, which my generation will never have," Goodfriend said.
In upcoming months, "Snowbirds" will be on display at VU Photo in Quebec City and Le Labo in Toronto.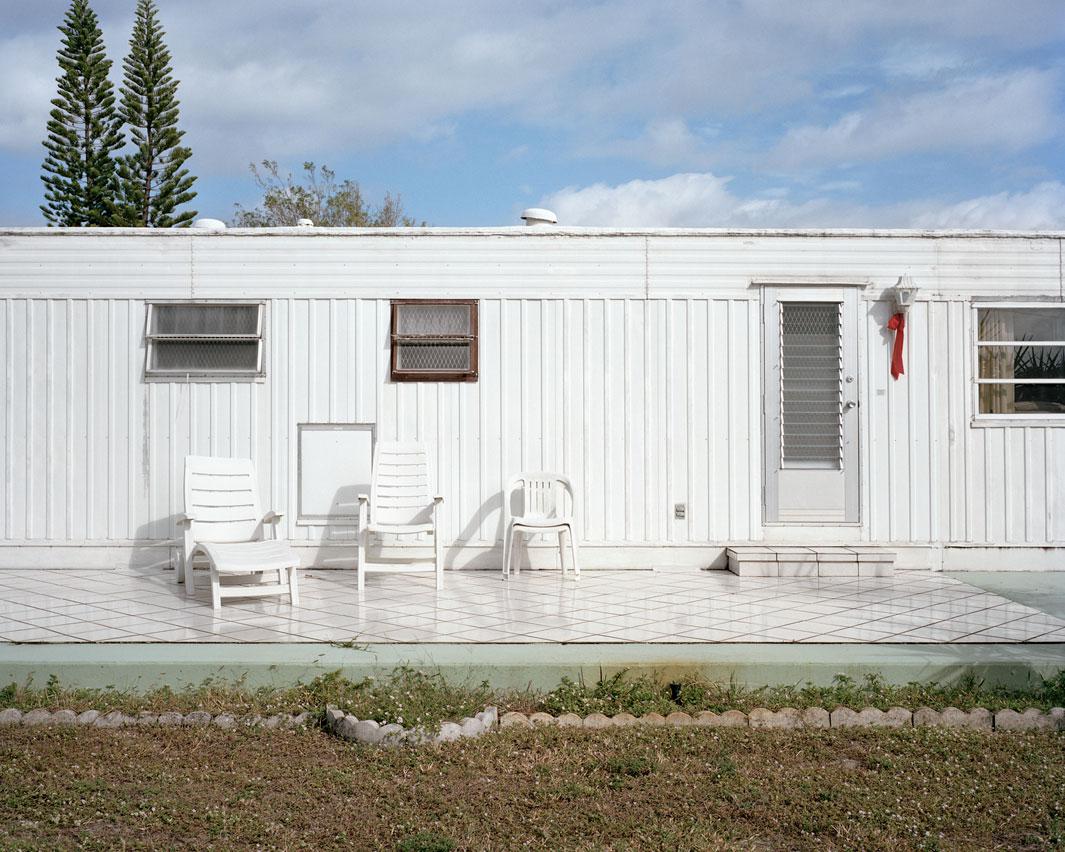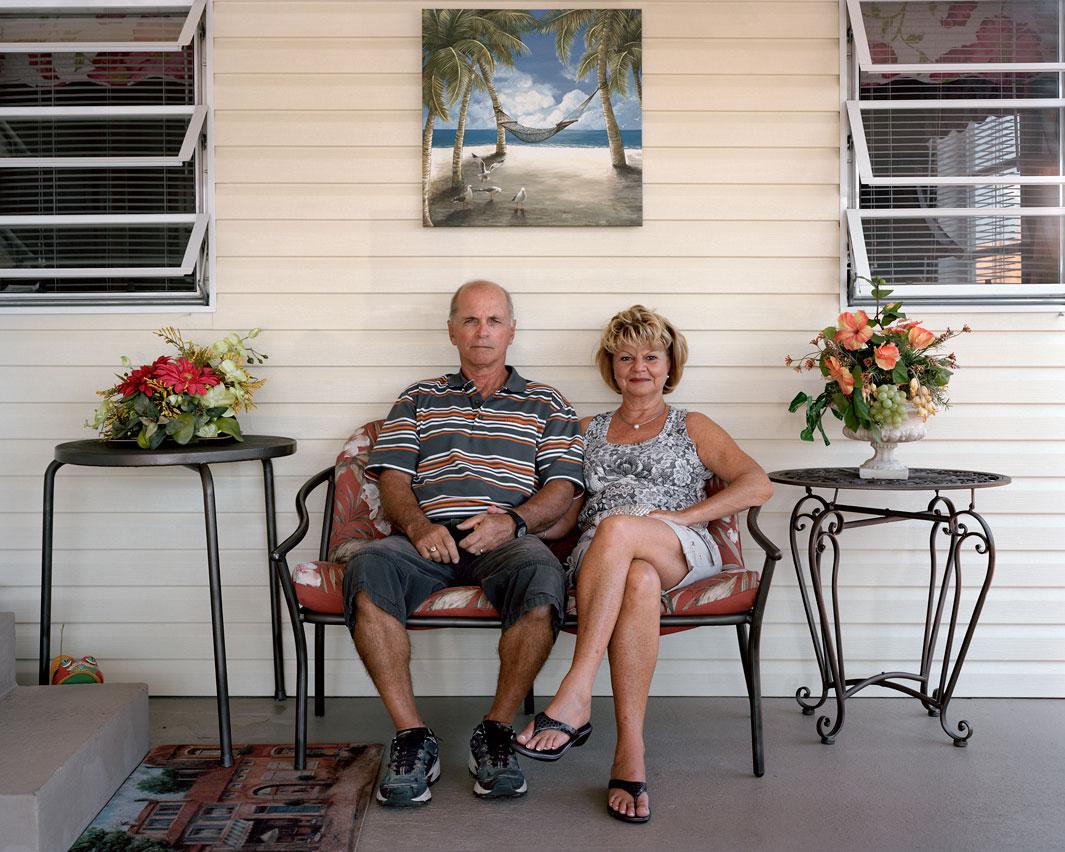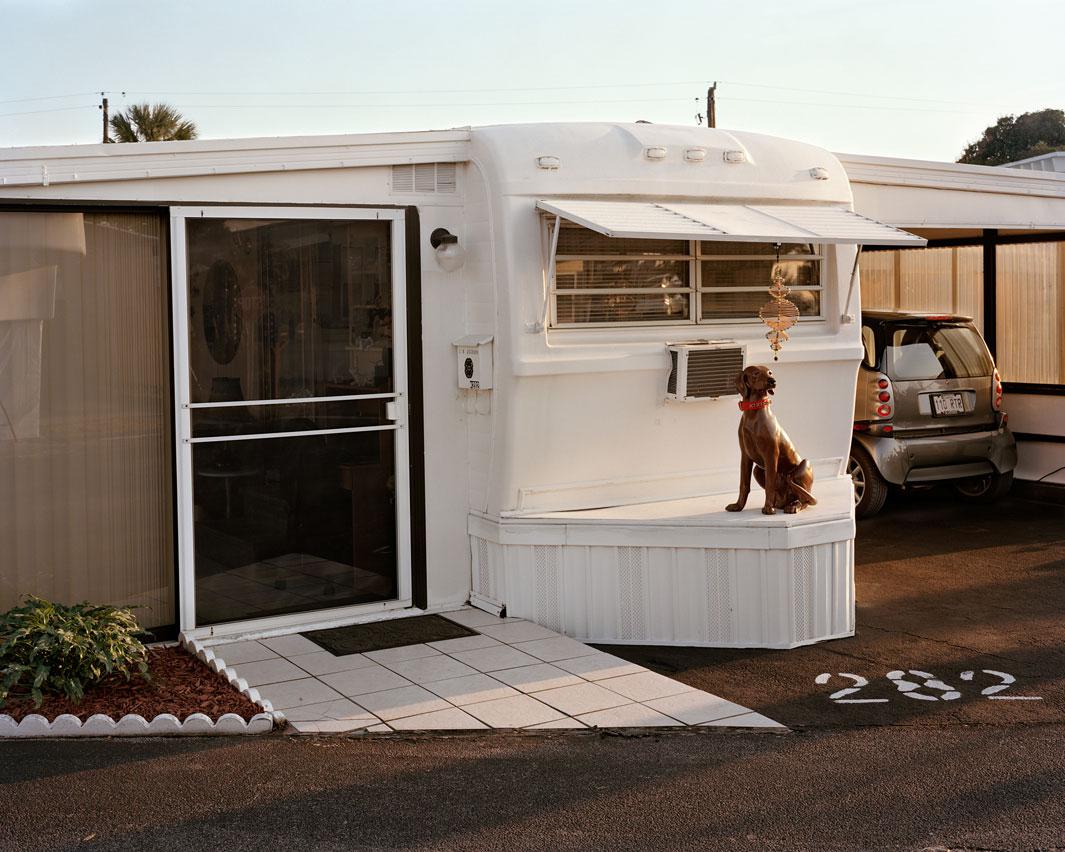 Correction, Oct. 11, 2013: This post originally misspelled Pompano Beach, Fla.