Hours after the collapse of the Twin Towers, Michael Redpath, a New York City firefighter from Far Rockaway, Queens, was dispatched to Ground Zero. Over the next six months, he worked on the monumental recovery effort, all the while using his Canon AE-1 to document the uncanny landscape inhabited by the first responders.
"When I was going down to Ground Zero, I was going down as a firefighter," Redpath said. "But in the back of my head, I wanted to document what I saw down there as much as I possibly could—as much for my own self, to revisit my experience, as to share [it] at some point with other people. "
For more than a decade following the conclusion of Redpath's work in Lower Manhattan, his archive of hundreds of images went largely unseen, stored away in his basement studio. "It always felt too close to the day of the attack to share the work publicly," he said. "I was maybe thinking of the 10thanniversary, but that didn't happen—I was looking at the 20th anniversary at that point. And then Sandy happened."
Nearly a year ago, the landfall of the devastating superstorm added a new chapter of destruction to this archive. Redpath's home in Far Rockaway flooded, irreversibly transforming the negatives. The resulting images combined the monumental chaos and ruin in the aftermath of Sept. 11 with the psychedelic distortions of the flood surge. "When you ask people what is the worst thing that you lost after a fire or a flood, a lot of time they say it was their pictures. It's the type of thing that is irreplaceable," Redpath said.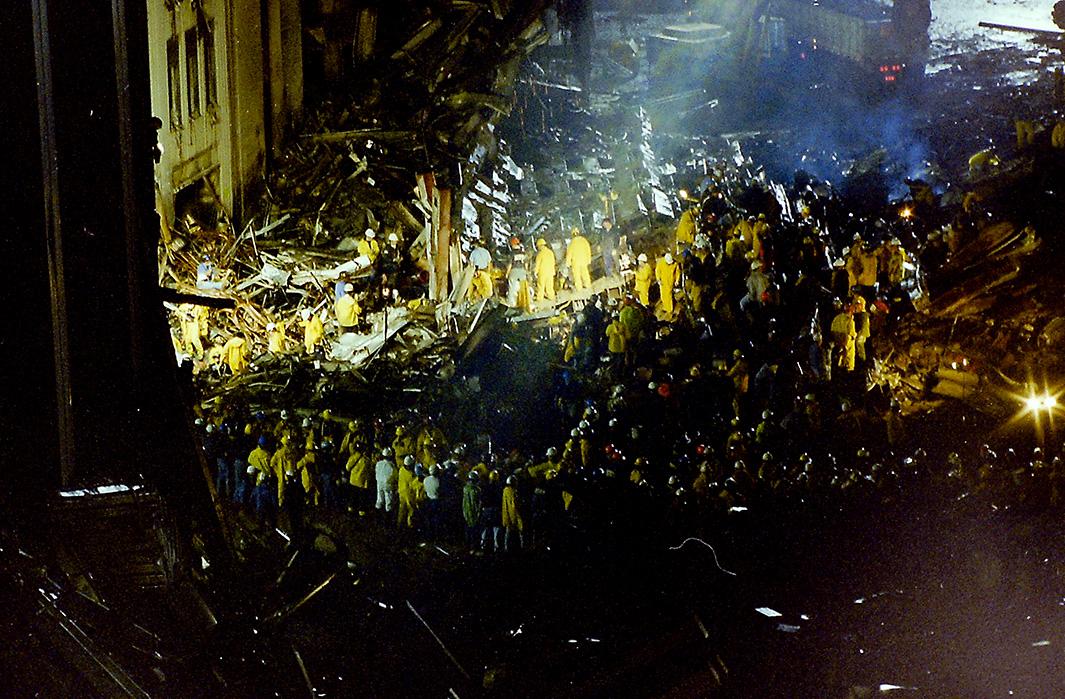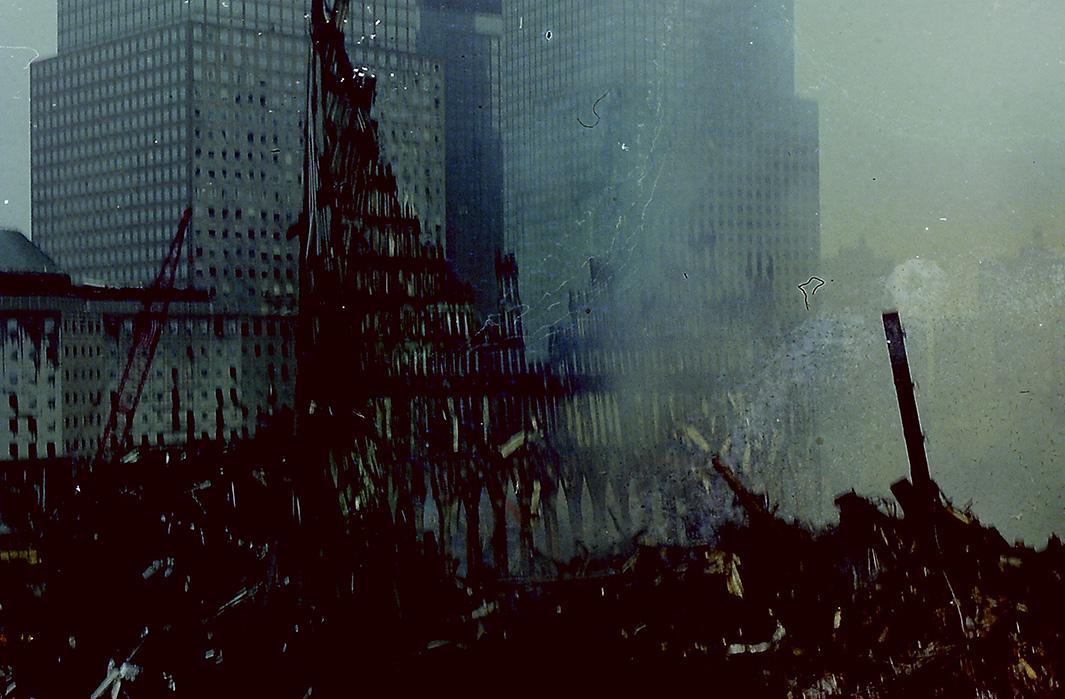 But Sandy's destruction has finally brought Redpath's images out of storage. During the cleanup effort following the superstorm, a friend of Redpath was working on a documentary about the aftermath in the community. The friend showed Redpath's work to the eventual curator of the upcoming exhibit of Redpath's flood-damaged archive, called "Residual Images."
Coinciding with the anniversary of the landfall of Sandy, "Residual Images" will be publicly projected in a park in New York City's East Village. "It's hard for me to show these photos in the respect that I don't want to appear to be showing off or capitalizing on being there, or capitalizing on the terrible thing that happened there," Redpath said. "I don't want to spotlight myself over that. But I think they are important to show, and that most importantly, that people know what happened there."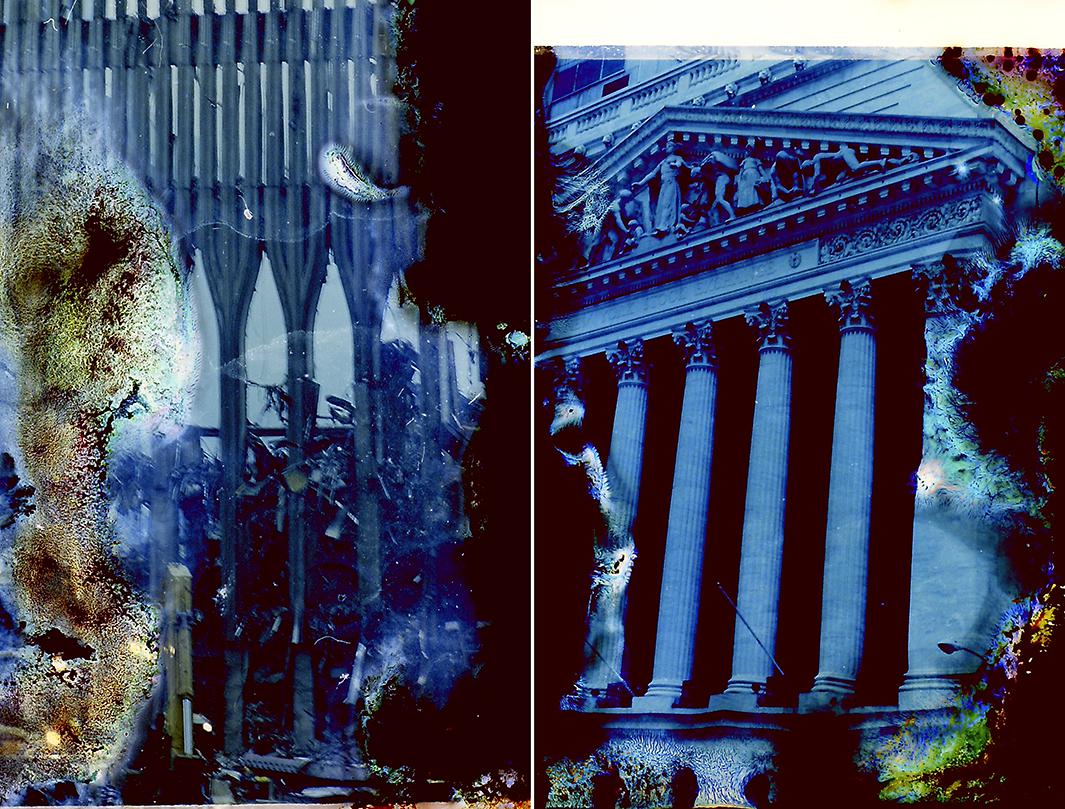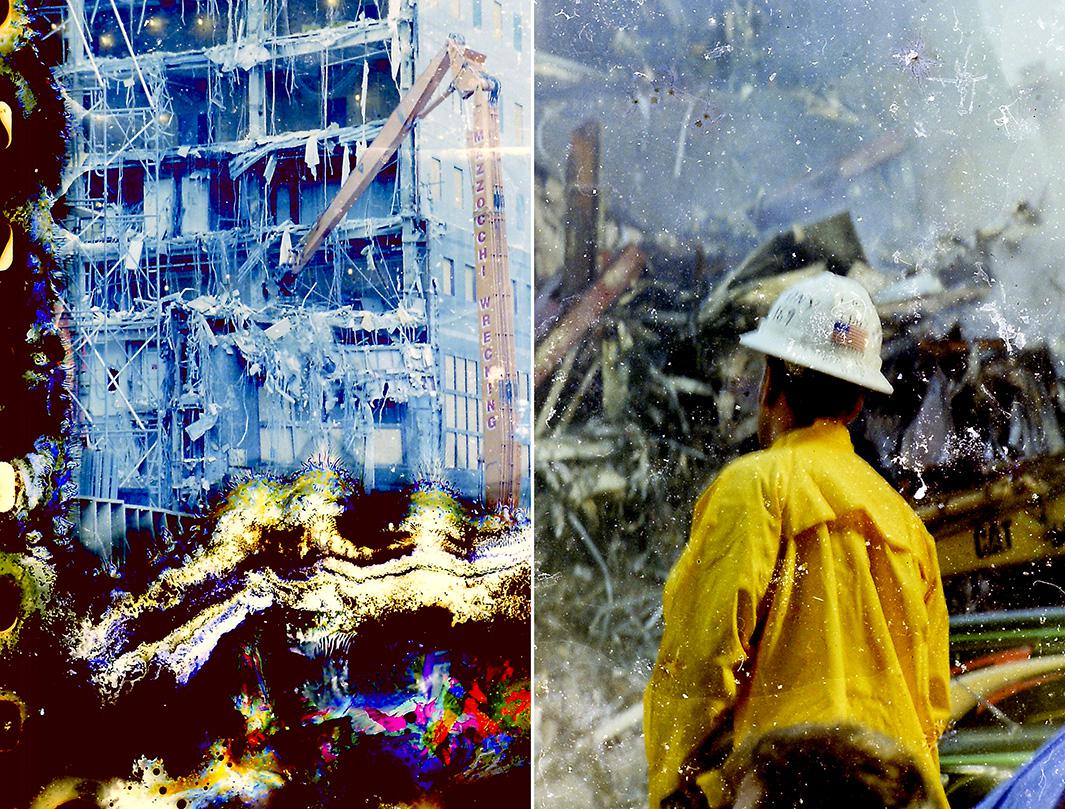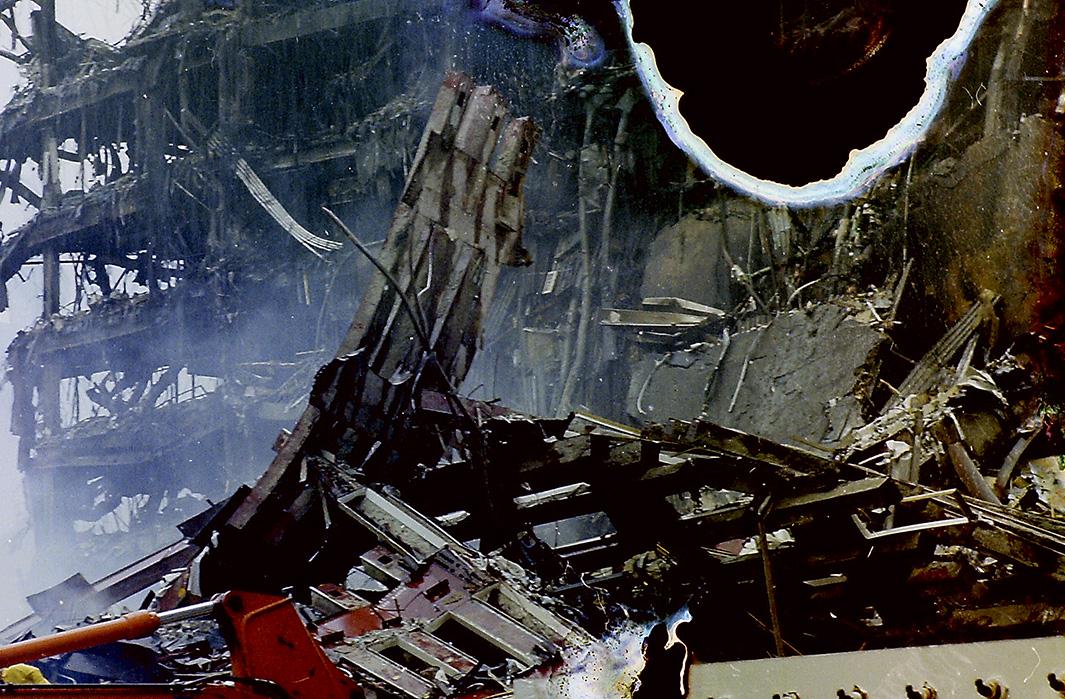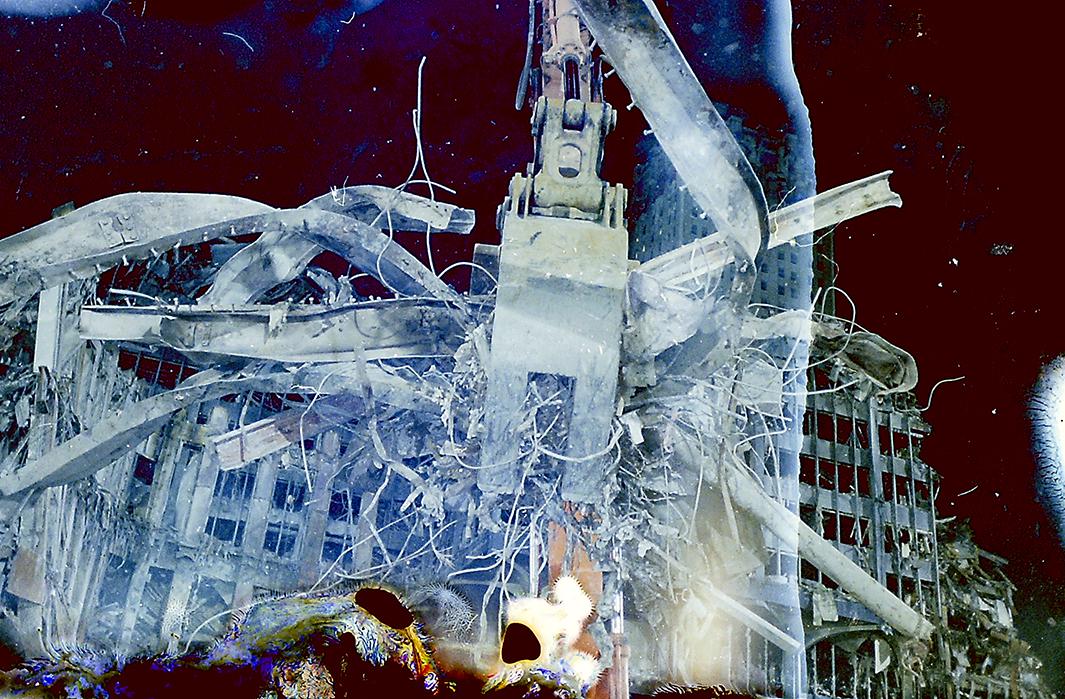 When asked how his personal experiences of disaster have changed his outlook as an artist, Redpath noted that an estimated $100 million worth of artwork was destroyed in the World Trade Center. "But this has been repeated throughout history—WWI, WWII … I guess it's the type of thing where you've got to brush yourself off, just continue to work." he said. "You have no other choice. It's part of life—people pass on, it's the same thing, but you need to look to the future."
Even Redpath's firehouse reveals the passage of time. "I have firemen in my firehouse who were only 10 years old when [Sept. 11] happened, and they have no idea what it was like or what was going on," he said. "Time goes by quick. That's the strength and the positive part of documenting events that happen for the future."
"Residual Images," presented by OSMOS, is on display at First Street Green in New York City from Oct. 24–29.