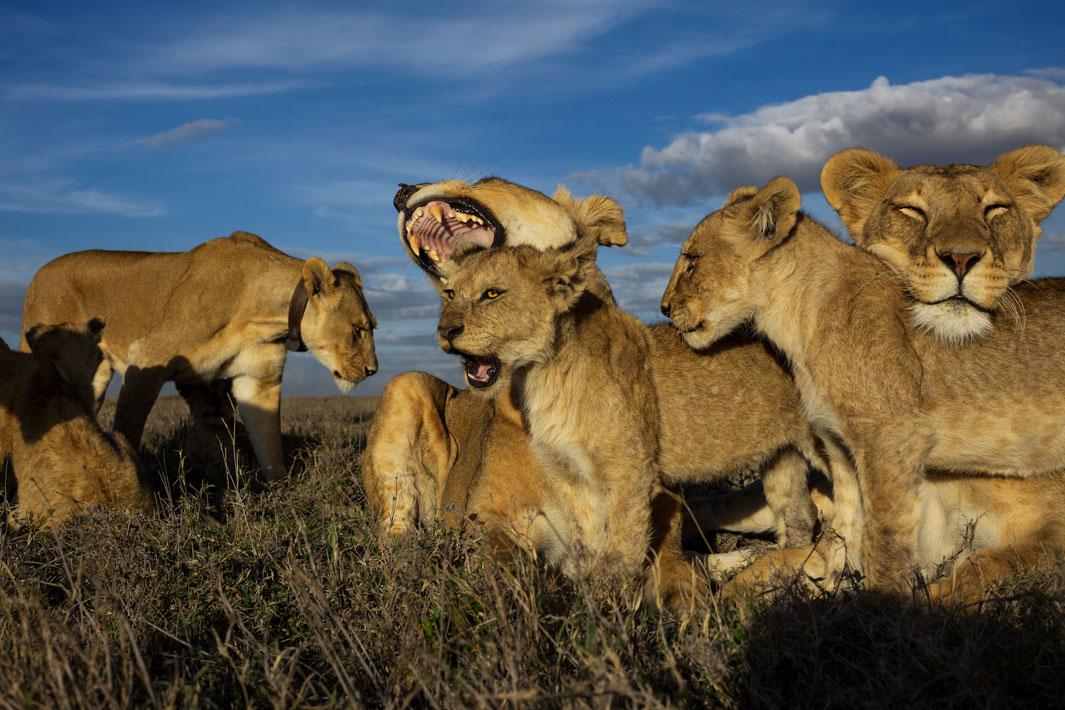 It's hard to imagine a bigger dream career for a photographer than that of Michael "Nick" Nichols. Highlights include following lowland gorillas in the Central African Republic, creating an 84-image composite of a 300-foot tall redwood tree, and founding the LOOK3 Festival of the Photograph in Charlottesville, Va. A member of Magnum Photos, Nichols has collaborated with Geo magazine and National Geographic, as well as with conservationist Jane Goodall to tell stories through photographs, including those about chimpanzees, elephants, and most recently the lions of the Serengeti.
For the most part, the stories Nichols creates take a lot of time to produce: planning, budgeting, dealing with editorial calendars, and working in a unpredictable genre that depends on animals and nature showing up. For the lions project, he worked with a crew that included his wife, Reba Peck, and his longtime assistant Nathan Williamson. Williamson shot video while Peck worked as the crew's driver, spotter, and naturalist.
For the story on the lions for National Geographic, Nichols spent two years documenting a pride of five females known as the Vumbi (dust in Swahili) in the plains of Africa. "Twenty years ago I deeply wanted this relationship with National Geographic because of the resources—what it meant for the work to be seen globally and by so many people," Nichols said. "The reason I work for National Geographic is because I always wanted time. The essence for me for doing the kind of work I do is having time; that takes pressure off the subject, takes pressure off me, and makes more 'reality' because I'm not forcing anything, and with natural history it's the only way to do it."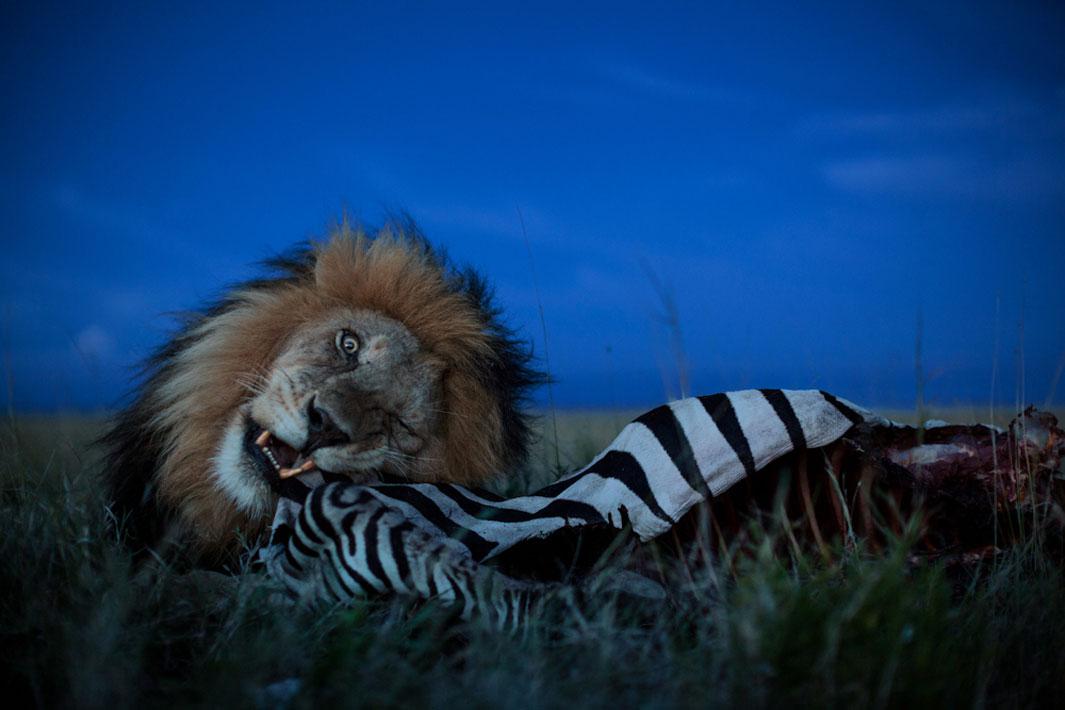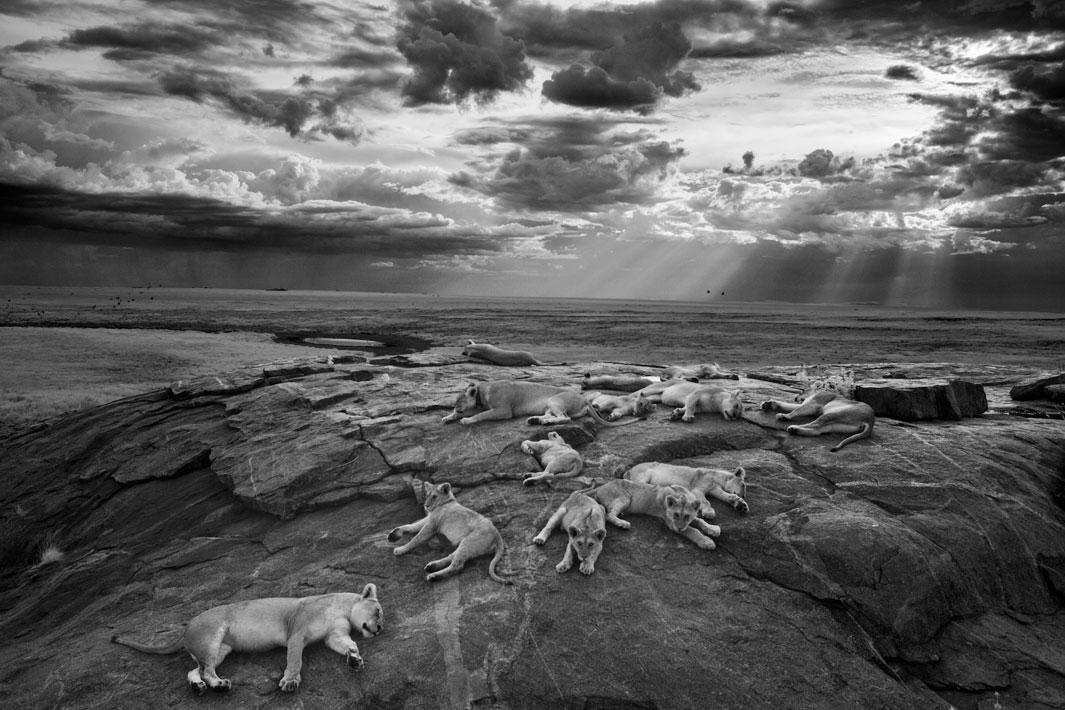 Nichols wasn't interested in rushing when he started working on the lions and says he doesn't have a problem with patience. "I don't get antsy," he said. "The whole point is for me to lay siege." Nichols decided to simply witness the lions so he could present a surprising view of them that didn't read as "that voice of God" type of documentary photography.
The lions are fairly easy to follow once you find them, Nichols said. They are aloof and didn't really care that Nichols and his crew were tagging along. (The lions would often rub themselves against their car.) Nichols said he specifically choose a pride out in the plains to follow "because the plains prides are feast or famine; they live and die when the migration comes, cubs often starve to death … it's really tough."
Although Nichols calls the five females of the pride they followed "sisters," he said he has no idea of their relationship to one another. When they started following the group, there were nine cubs that survived out of the 14 born into the pride, and they were roughly 5 months old. "We could never tell who the mothers were," Nichols said. "All five lionesses would nurse all the cubs … they were raised as one big family, and that was most surprising—the incredible attention to getting those babies raised."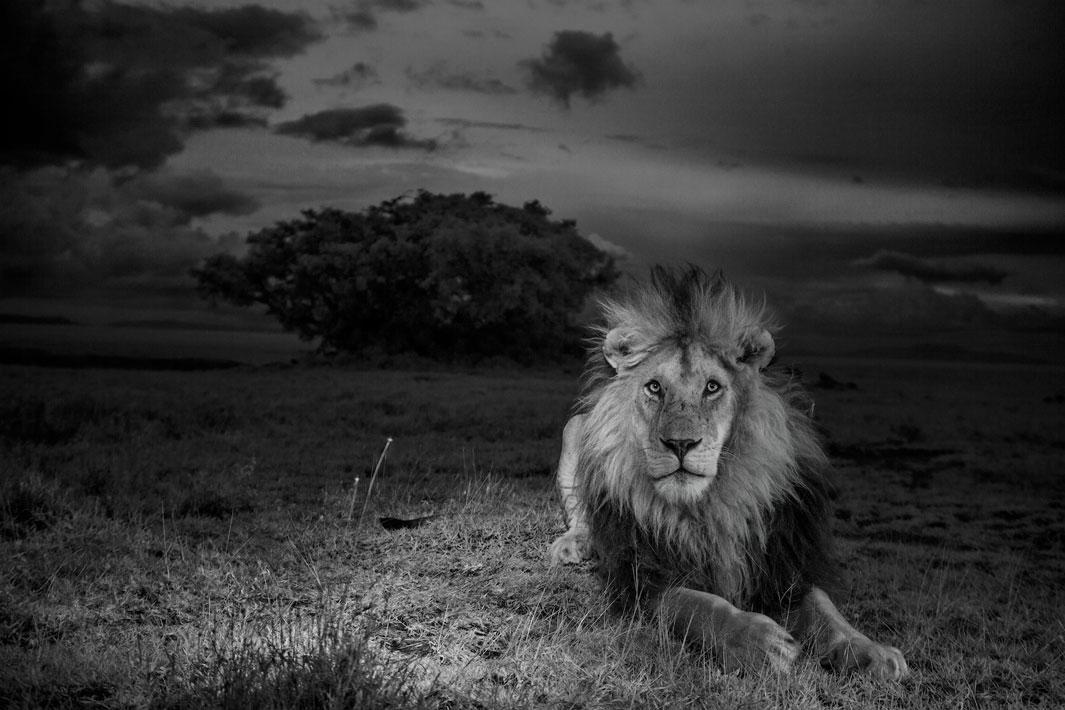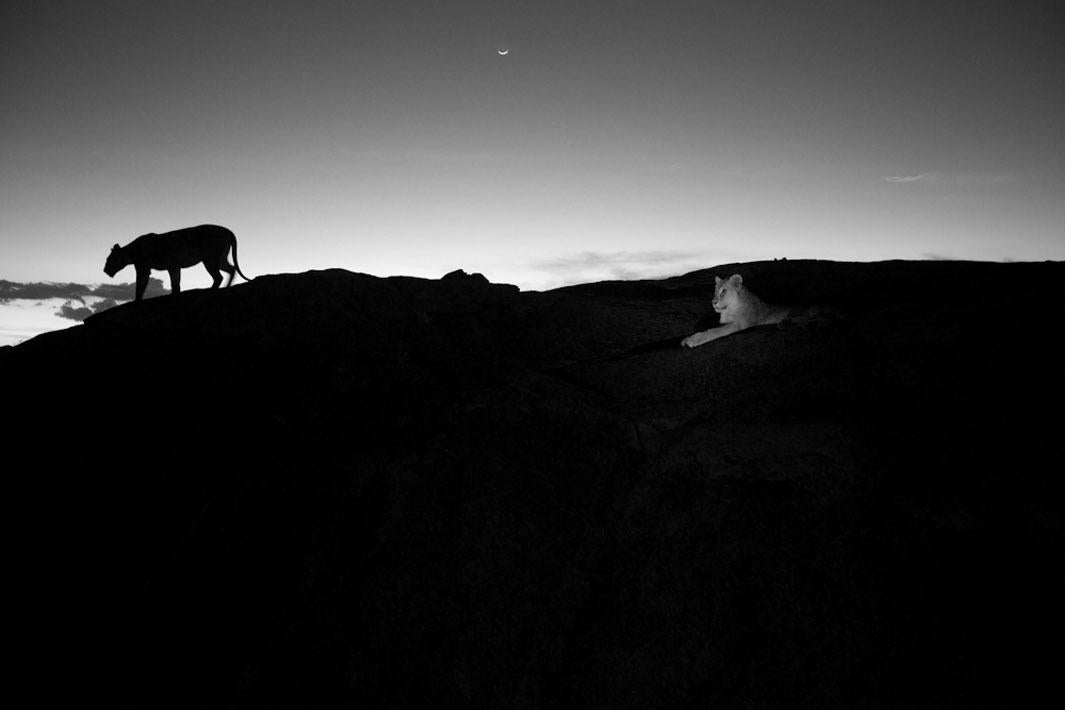 Nichols said there was also an incredible brutality where the same female lions would mate with male lions that killed some of their cubs. He even noticed females bringing the males to a neighboring pride to have them kill a rival female. "The worst enemy of lions are other lions," Nichols said. "That was the point of our piece … trying to use photography to inform good science and not to inform bad clichés."
Ending a project after a two-year investment isn't easy. Nichols said he left the moved on from the lions project once he knew he wouldn't be heading back to the Serengeti. It's one thing to leave behind an assignment, another to leave the subject. "I didn't know I was going to get so emotionally attached to them," Nichols said. "I thought they were cats; I didn't realize they were going to steal my heart."
Anastasia Photo in New York is exhibiting Nichols' work on both the lions and elephants through Oct. 30.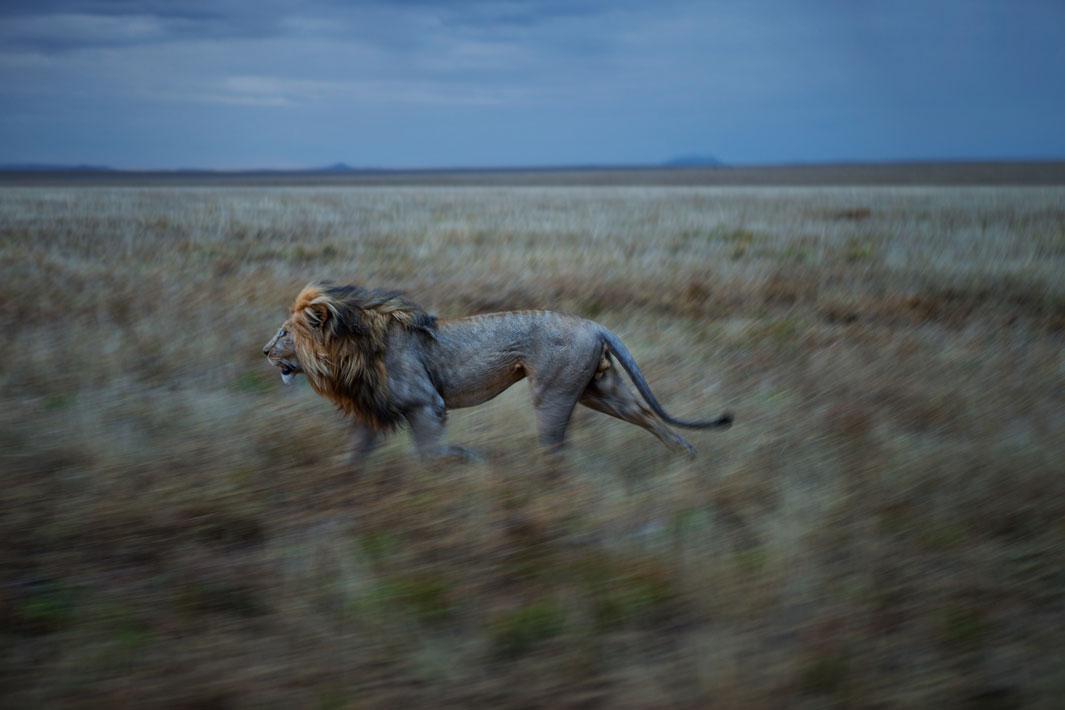 ---