With nearly 2 million alligators within its borders, Louisiana has the largest population of the reptiles in the United States, and Louisianans have been harvesting them for more than 200 years. Curious about that tradition, Virginia-based photographer Matt Eich took four trips to the state between 2009 and 2010 to document the industry. "I'm very interested in American culture, especially interesting subcultures within that," Eich said. "The South has held a special place in my imagination."
At the recommendation of a friend, Eich started his investigation by spending time with two alligator hunters on the job. "I was just dropped off on the boat dock and went out with them two days in a row. I went back driven by fascination for the people and an interest in how we exploit our natural resources," Eich said.
More than 300,000 alligators are harvested annually in Louisiana alone. According to Louisiana's Department of Wildlife and Fisheries, alligators are the largest reptiles in North America. Females can grow to be 9 feet long and more than 200 pounds; males can grow up to 13 feet long and more than 500 pounds.
Eich said those who hunt these animals in the wild can sometimes be in great danger, especially when an alligator on the line jumps on land, and the hunters have to wade through thick reeds to find it. Generally, though, Eich found the hunting fairly routine. "You go to the pole, see the lines in the water, pull it in, see if there's something in there, pop it in the head, put in the boat. It's pretty straightforward. There are only so many photographs that are going to come from that," Eich said.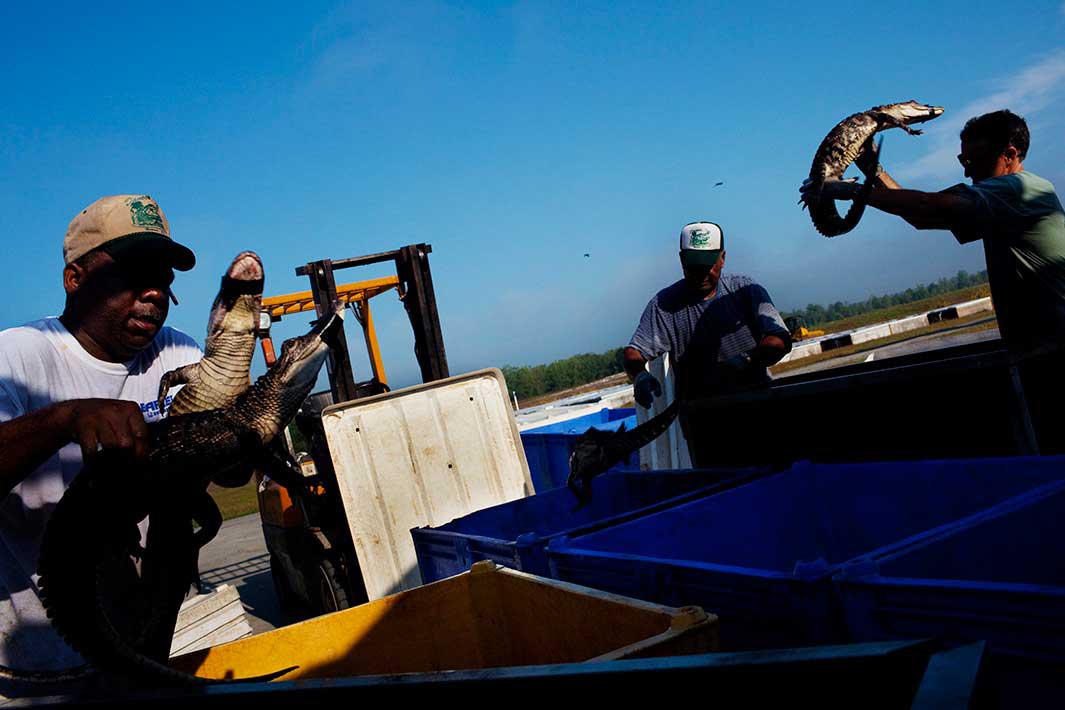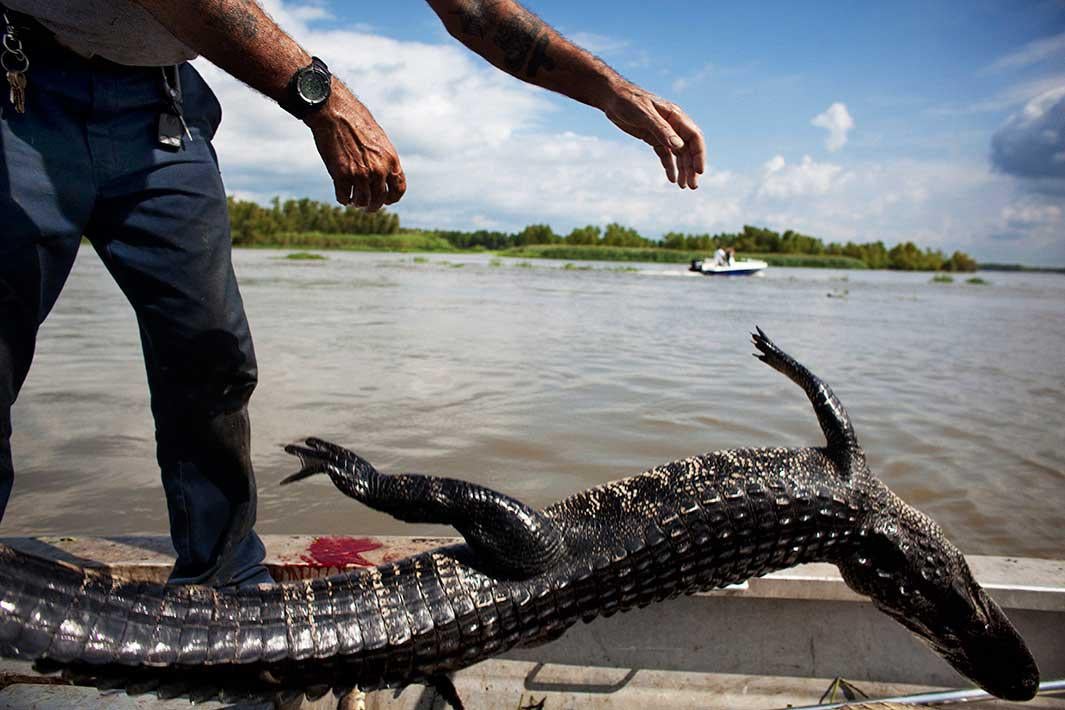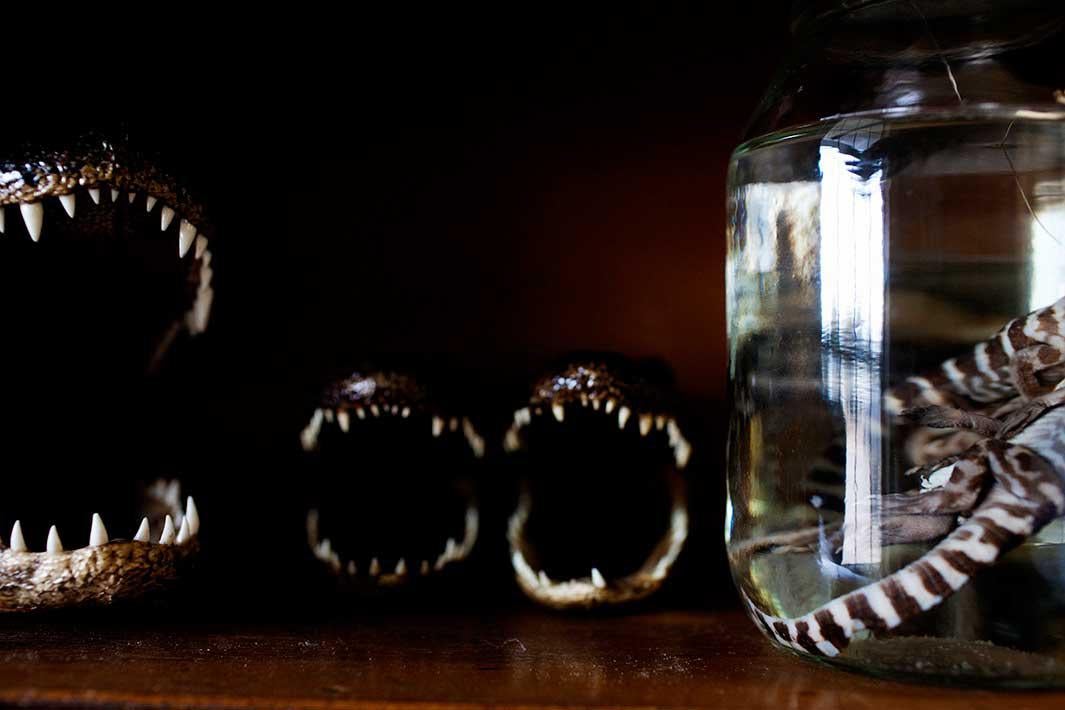 Luckily, Eich also got access to an alligator farm, where eggs from the wild are grown in artificial conditions. Eich said although the farms provided rich photographic material, he found himself morally conflicted about the practices there. "The alligators may not have big brains, but they're living creatures," he said. "The farmers go out, they gather these eggs, hatch them, raise them in these dark tubs. Basically, the first time these creatures see daylight, they get a blade through the head, they get tossed in a pile, and they get skinned. There's some darkness to that, which I couldn't quite show or avoid."
From farming to hunting to tourism, the alligator industry is historically a big business in Louisiana. The sale of raw meat and hides alone can yield more than $50 million annually in the state. But when Eich visited Louisiana, the country was deep in the recession, and people in the alligator industry were suffering. Hides once worth $37 per foot were only bringing in $11 per foot. "They were running their business as usual, but they weren't able to move their product. So they were developing a backlog and that was a real problem. The value of the skins was going down," Eich said.
While Louisianans might look at alligators they way New Yorkers see rats or Texans see rattlesnakes, Eich said he's found that for many Americans, the great reptiles have a special mystique. "Alligators are these kind of mythical creatures in a way," Eich said.
Check out Eich's website for information about his self-published zine, Smoke Signals. You can also follow Eich on Twitter and Instagram.