In these real-life photos, you won't see newsies singing and dancing in the streets. Fans of musicals know the plucky newsboys of New York as the inspiration for the Disney movie Newsies (and the corresponding Broadway show Newsies the Musical), which celebrates their 1899 strike against Joseph Pulitzer's Evening World and William Randolph Hearst's Evening Journal. In his capacity as a photographer for progressive causes in the early 20th century, Lewis Hine knew their real-life counterparts personally for their charm and bravery as well as their daily hardships.
A new exhibition at the International Center of Photography includes Hine's work from his time as the official photographer for the National Child Labor Committee, an organization dedicated to securing rights and reform for the millions of children working across the country at the time. "I think that Hine and his clients, which were philanthropic organizations, saw the newsboys as an especially problematic kind of child labor," said Alison Nordström, the exhibition's curator. "The problem with the newsboys was not only did they work all night and therefore sleep all day and not go to school, but they went into saloons and brothels to sell newspapers."
Hine traveled up and down the East Coast, taking photos of child workers in fields, mills, mines, and factories. The images were eventually used for promotional materials and presentations. "I think the newsboys probably appealed to the philanthropists in part because they would have been one of the few examples of child labor that they would have actually come into direct contact with," Nordström said. "In all likelihood, they never would have met a child working the mill or the child shucking the oysters they ate at dinner. Newsboys they would have interacted with on a daily basis."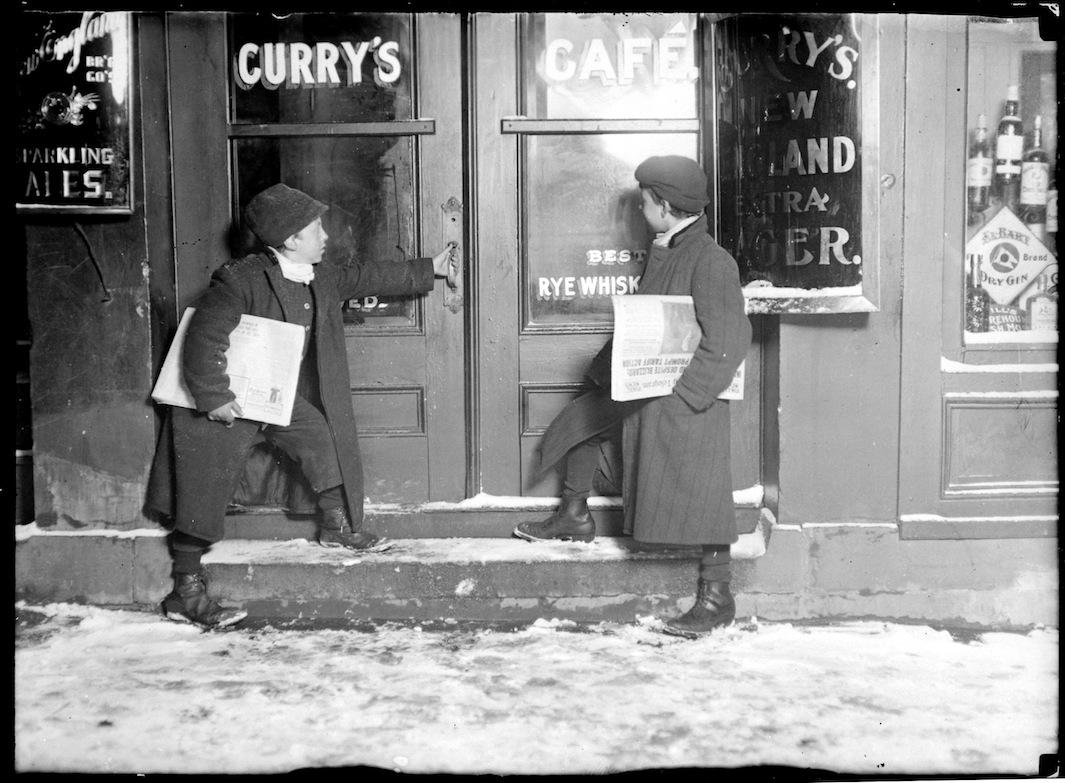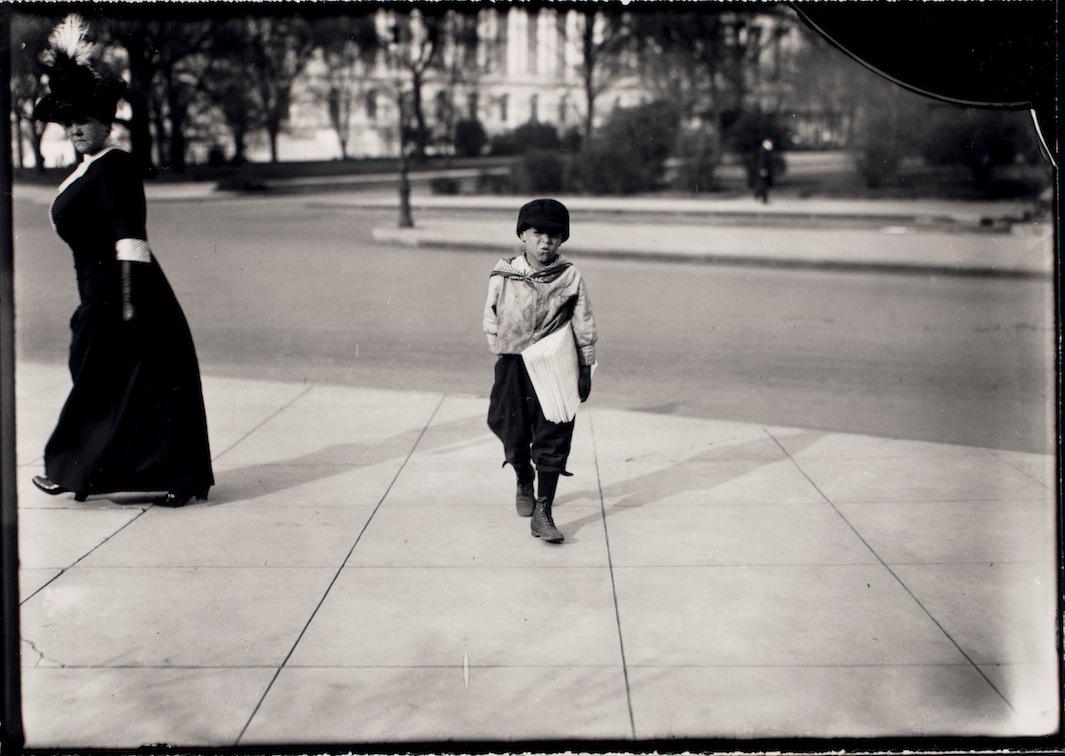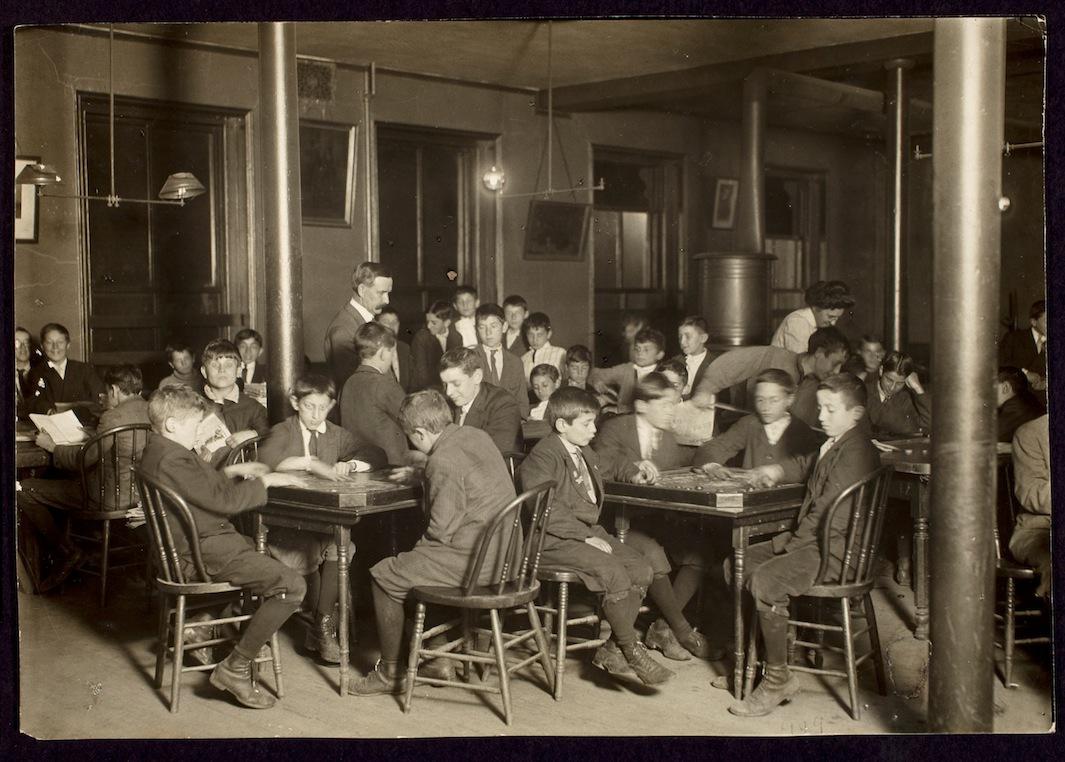 Historian Vincent DiGirolamo told the New York Times that the newsboys captured America's imagination, representing "both capitalism's exploitative evils and its by-your-bootstraps charms." They lived rough and were loyal to their ranks. As DiGirolamo notes, they were known to arrange public funerals for fallen comrades, which he describes as "pitifully elaborate rituals of pomp and poverty."
Hine's concern for the newsies extended beyond his photography assignments. Earlier in his career, Nordström said, Hine was a schoolteacher, and there's reason to believe that he enjoyed spending time among the charismatic youngsters. "I do think it's quite clear from his other work—his work in Europe, some of his family photographs—that he really liked children. He was comfortable with them, and the photographs suggest a level of easiness and trust. It seems that he had real skill connecting to children," Nordström said.
The exhibition, "Lewis Hine," is on view at the International Center of Photography through Jan. 19.