Ever since he was a boy catching Saturday matinees at his local movie theater, photographer Joseph O. Holmes has wondered what went on in the small windowed room above the audience.

A few years ago, he started trying to find out. Now Holmes is offering others a look at what goes on inside film-projection booths in his exhibition, "The Booth: The Last Days of Film Projection," at the Museum of the Moving Image through Feb. 2. "My original motivation was, like all the workplaces I shoot, to capture a beautiful place that's not easy to see without the photos, especially one that's disappearing," Holmes said. "These things are going away, so I wanted to preserve what I think is a really beautiful setting."
Holmes' desire to document the booths was made more urgent by the fact that film projection is increasingly being replaced by digital technology. One study from the IHS Screen Digest Cinema Intelligence Service predicts that digital movies will replace film globally by 2015. Already, CNN reports, most projection booths are unmanned, instead "occupied only by digital projectors and hard drives."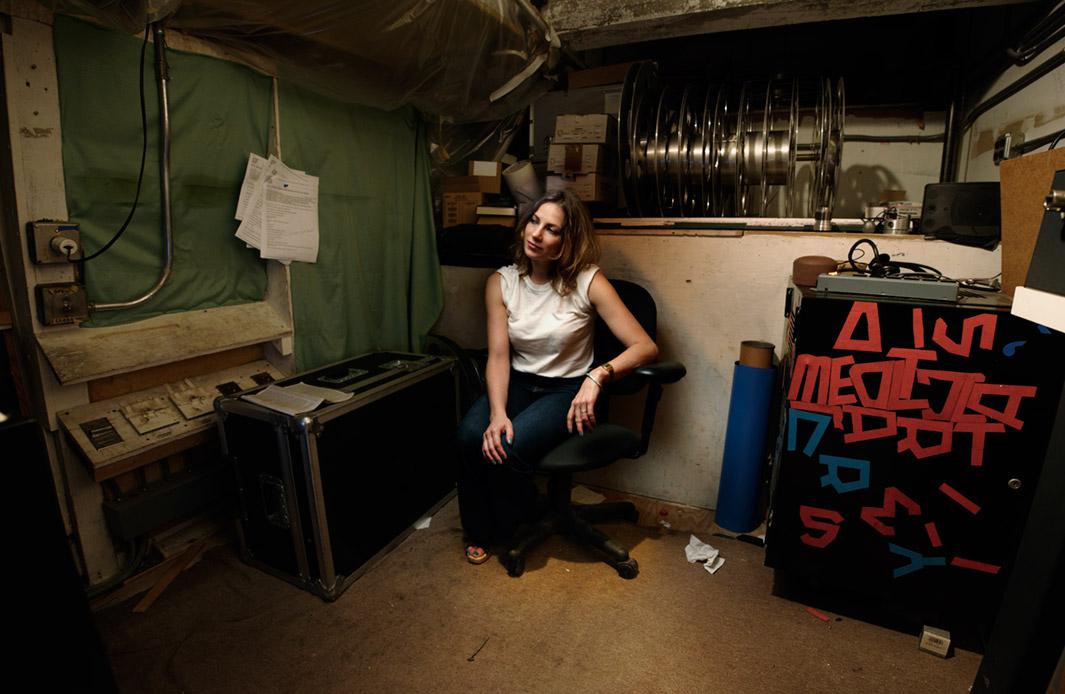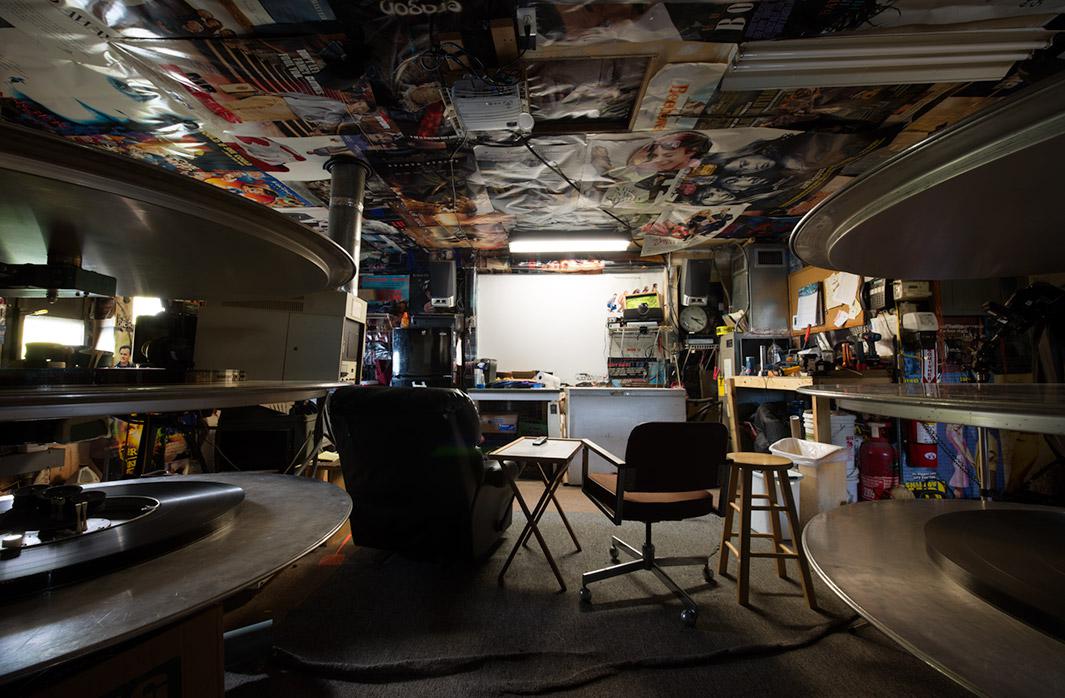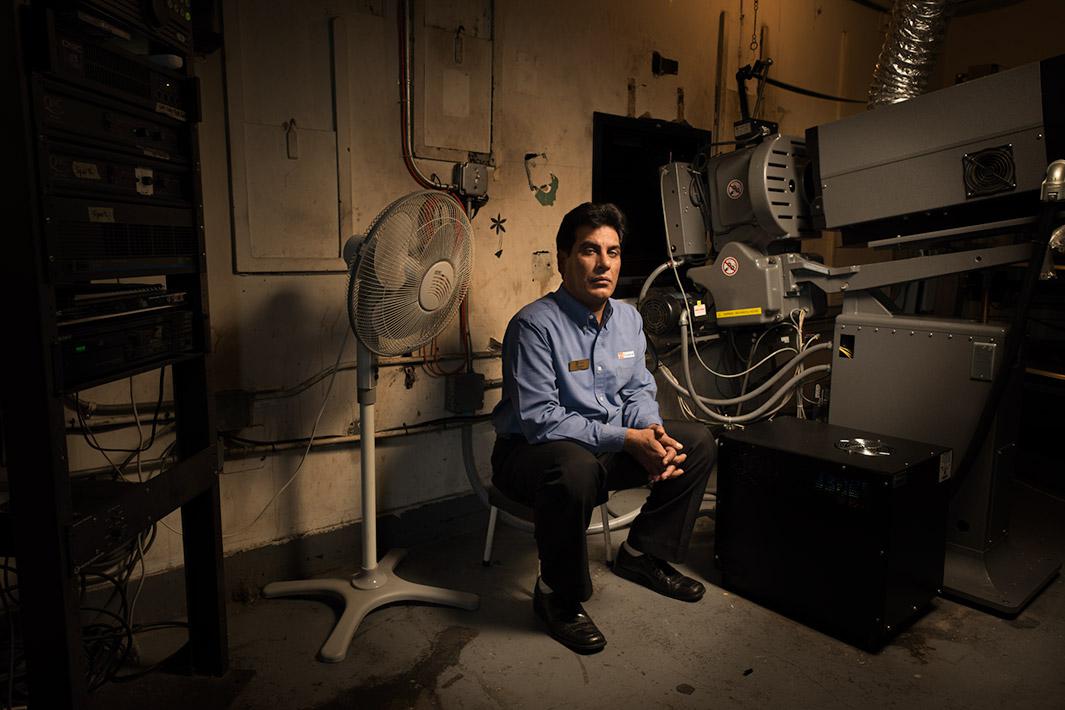 Holmes started his series by focusing on the equipment in the booths, which he said seemed timeless. "Those reels and the projectors and the film and the editing equipment almost feel like they could come from any decade in the last hundred years," Holmes said. "It feels like tapping into something ancient."
Eventually, Holmes started focusing on the people manning that equipment, capturing a series of portraits that show the projectionists in their work environments. "I think a lot of them like the fact that they're working by themselves, they're totally responsible, and they're the king of that domain," Holmes said. "They run that room, and there's nobody stepping in their time and telling them what to do. It's a solitary job, but it's peaceful."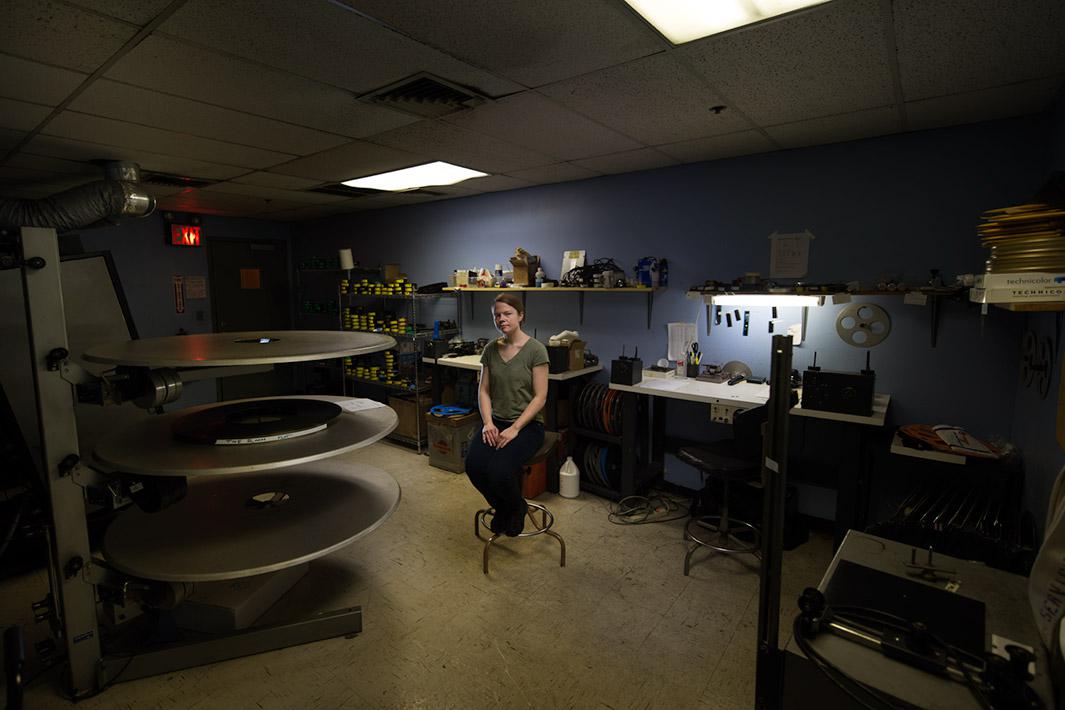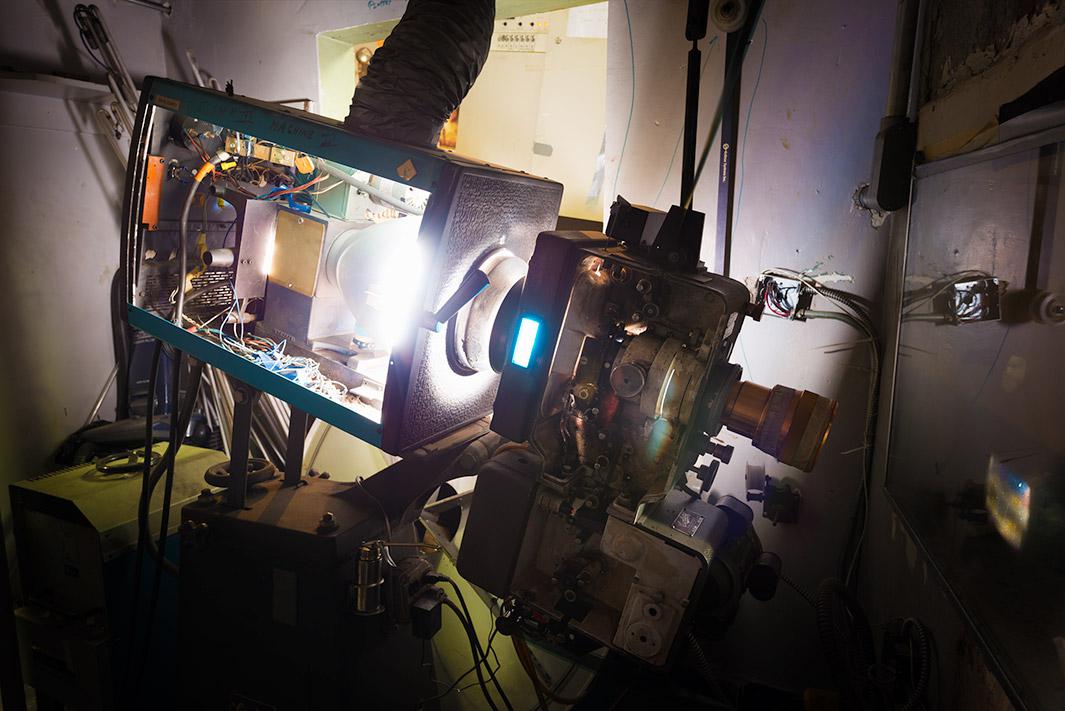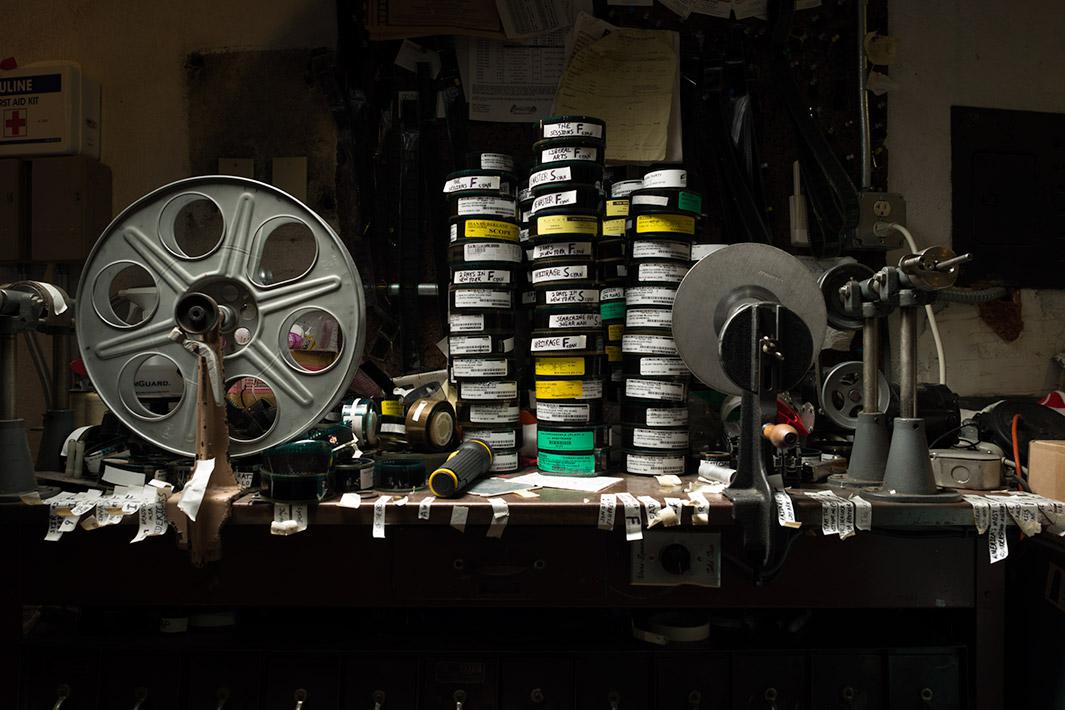 Holmes got access to a variety of theaters in and around New York, from drive-ins to independent theaters to large chain theaters. Each had a unique character that reflected the personalities of the people who worked there. "Because they're a private space, they're decorated just for the purpose of those few people who are allowed in there," Holmes said. "There are family pictures, notes between the projectionists—you feel like you're walking into someone's private office, which I always find a thrill."
Film may be in danger, but the allure and mystery of projection, captured in this video Holmes created of clips from movies that feature scenes in a projection booth, live in the popular imagination. In cities like New York, Holmes imagines there will long remain specialized theaters that require the use of a projector. Still, for the projectionists he met, the future is uncertain. "The few I asked directly about it were worried and depressed," Holmes said. "One guy [had] very little work, and I'm not sure he wanted to switch careers. He was good at his job."
Holmes' photos of the booths are collected in a book, published by MagCloud. He is represented by Jen Bekman Gallery. You can follow him on Twitter and Facebook.