A few years ago, photographer Tommy Kha was shooting portraits of friends and feeling unfulfilled. Looking for a new outlet, he decided to turn the camera on himself.
One of the results became his series, "Return to Sender," or as it is known by his friends, "The Kissing Series."
The series explores—often through contradictory elements—the ideas of intimacy, the role of the photographer in self-portraiture, and the ways in which Asians are portrayed in both film and television.
Throughout the series, Kha takes on the roles of actor and director. As the character, Kha is playing off the stereotype of Asians seen in mainstream media, though it isn't the defining idea behind the series. "My work has to do with our roles that, in varied ways, are defined by cultural indifference along with the experience of being 'othered'," he wrote via email. "Much of these notions are informed by the little representation I see in the media, and part of these notions exist stereotypically. … Almost always, Asians are regulated to a supporting role, shown incapable or not on the same playing field as the protagonist."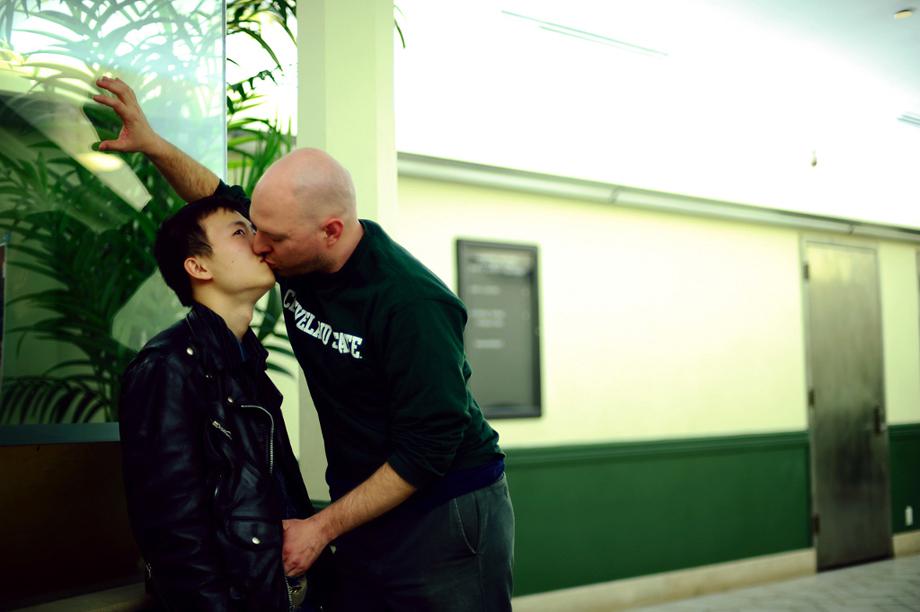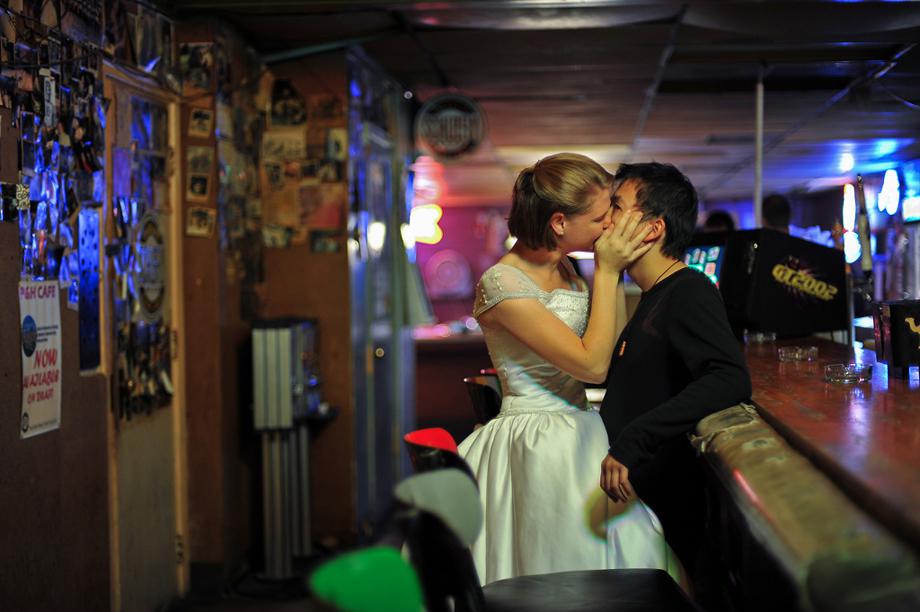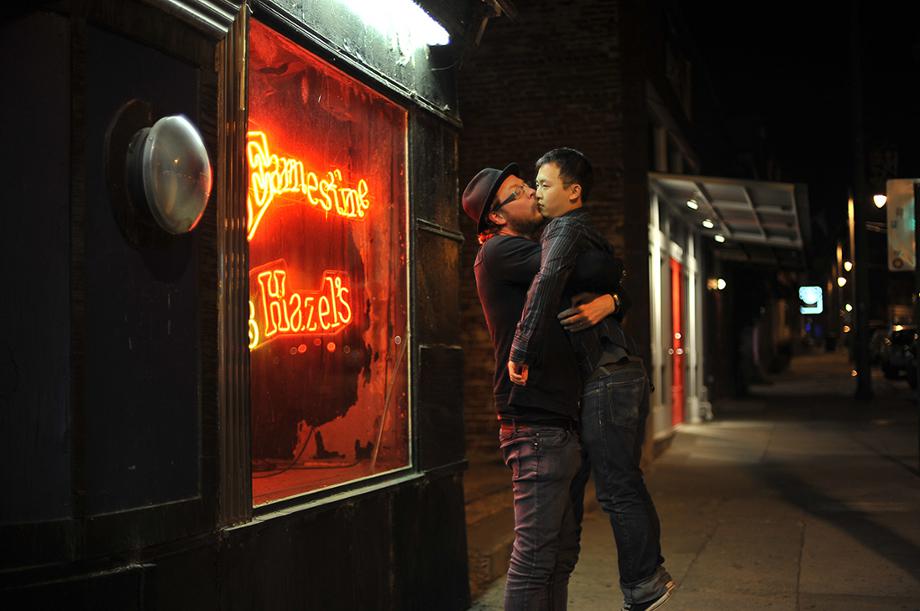 Kha said is he playing up that stereotype by appearing almost disinterested in the kiss, but his motivation for the work is really more about his own views of intimacy. "I think [the motivation] was wanting to belong, of wanting 'to be seen,' to be an object of desire (as the receiver of the kiss) but at the same time, to appear reserved and contradictory by denying the kiss." 
Initially, Kha used his friends as models, and later used friends of friends or lovers, eventually including strangers in the series as well. "I realized early on, with the act of kissing … there is an expectation to the kiss itself that the levels of familiarity with my subjects became irrelevant." 
As the photographer, Kha said he keeps direction simple in order to have an element of surprise in the work. "For these pictures, I only tell them they can kiss me however way they want, but it has to be on the lips," he said. "I allow them to interpret and, to an extent, control their portrayal … The secondary gestures, people picking me up, women's hands on my face, etc., was the unexpectedness that comes from my picture-making process."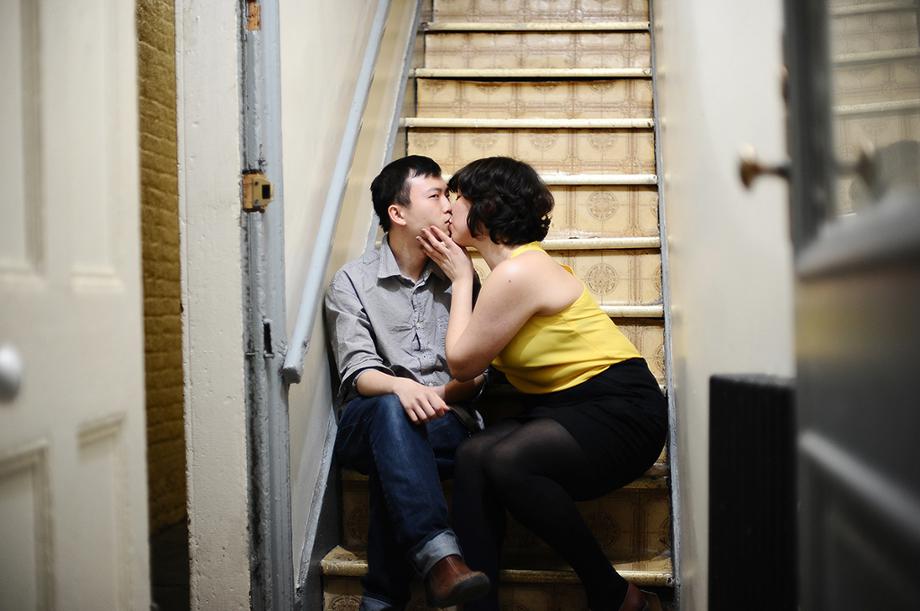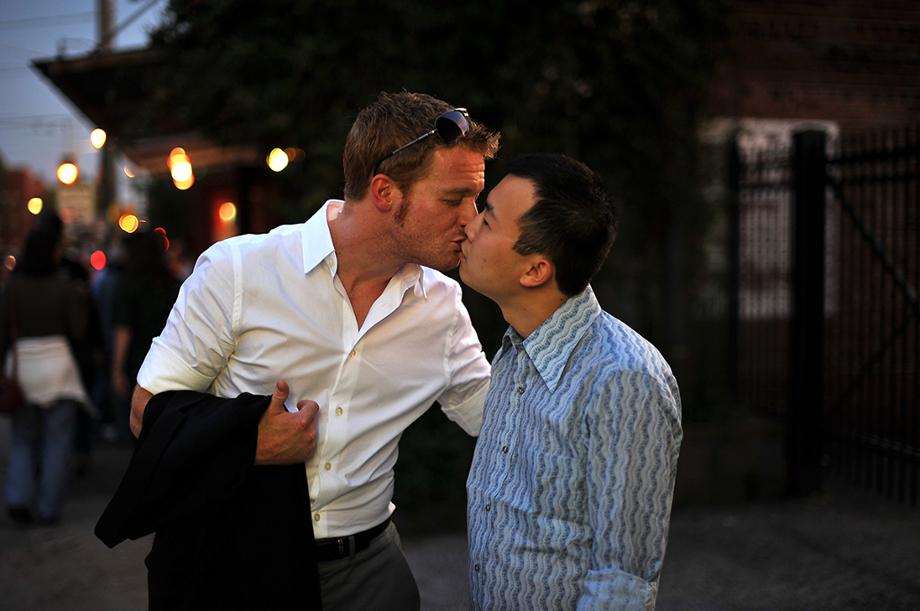 A main influence for "Return to Sender" is Lilly McElroy's "I Throw Myself at Men," which Kha said made him rethink the idea of self-portraiture. "To do self-portraitures, the artist is automatically the protagonist. I don't find myself completely interesting, but things like family, race, sexuality, societal ideals, etc., are part of forming one's identity, which changes over time and [is] not bound to formulaic boundaries. Much of what I like to explore is questioning my role as the protagonist, usually through being a supporting character, in the background, or behind the camera," Kha said.
Kha was born in Memphis, Tenn., and earned a bachelor's degree from the Memphis College of Art. When asked if there is a correlation between the title "Return to Sender" and Elvis Presley, Kha slyly said he "can neither confirm nor deny the connection."
Kha hopes to have close to 200 pictures for the series before beginning work on a new project. Although he has a lot of ideas behind the images, he also maintains a sense of humor about them. "Humor plays a large role in these images, and my process overall," he said. "Really, the humor grounds the pictures, as a route to understanding."