In three decades as a street photographer in New York, Matt Weber has seen it all: homelessness, violence, the daily strangeness that gives the city its character.
But he's also seen a softer side of New York, a place where people fall in love and couples display their affection in moments sometimes public and other times seemingly private. "That's the good thing about New York street photography," Weber said. "You get sad, happy, funny—the whole spectrum. And they can all be good."
Weber said he often looks to capture emotion in his photos. Often, in a city with as short a fuse as New York, that means documenting the anger and raw physicality of a street brawl. But it can also mean showing a couple cuddling on the beach at Coney Island, kissing on the subway, or standing together under a street light. "Occasionally, it's over the top. Young people tend to do that—spend half an hour groping," Weber said. "Maybe it's not exhibitionism so much as being overwhelmed. The first time you fall in love as a teenager is a really powerful thing."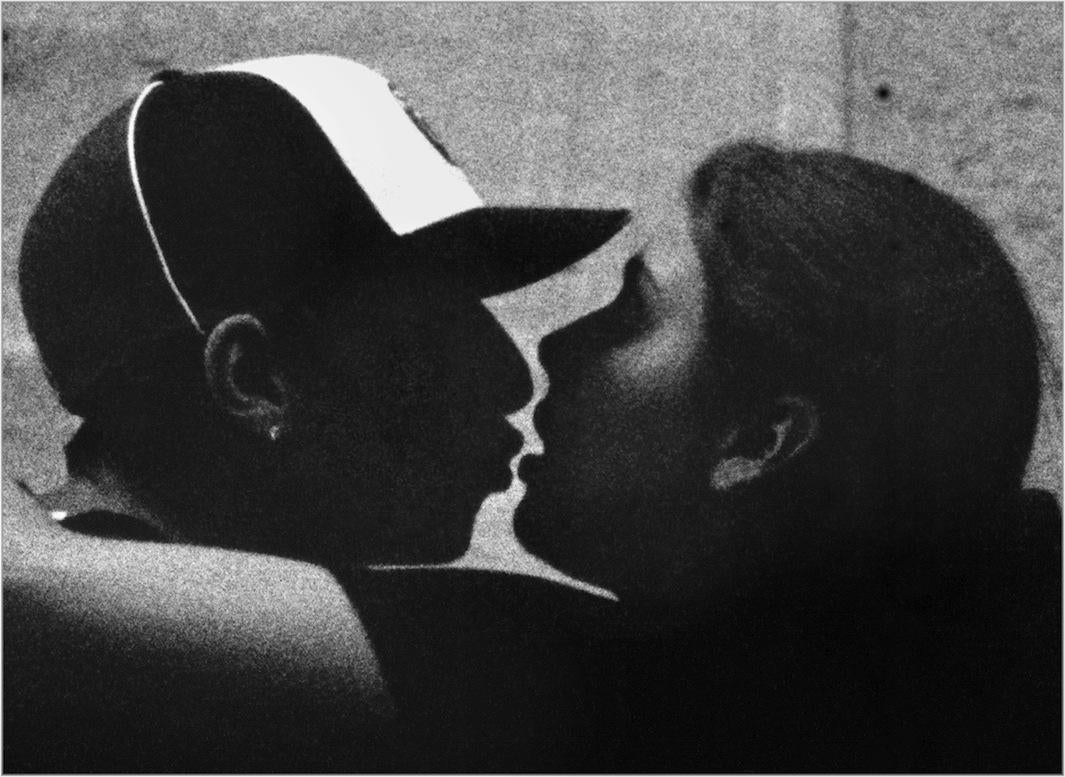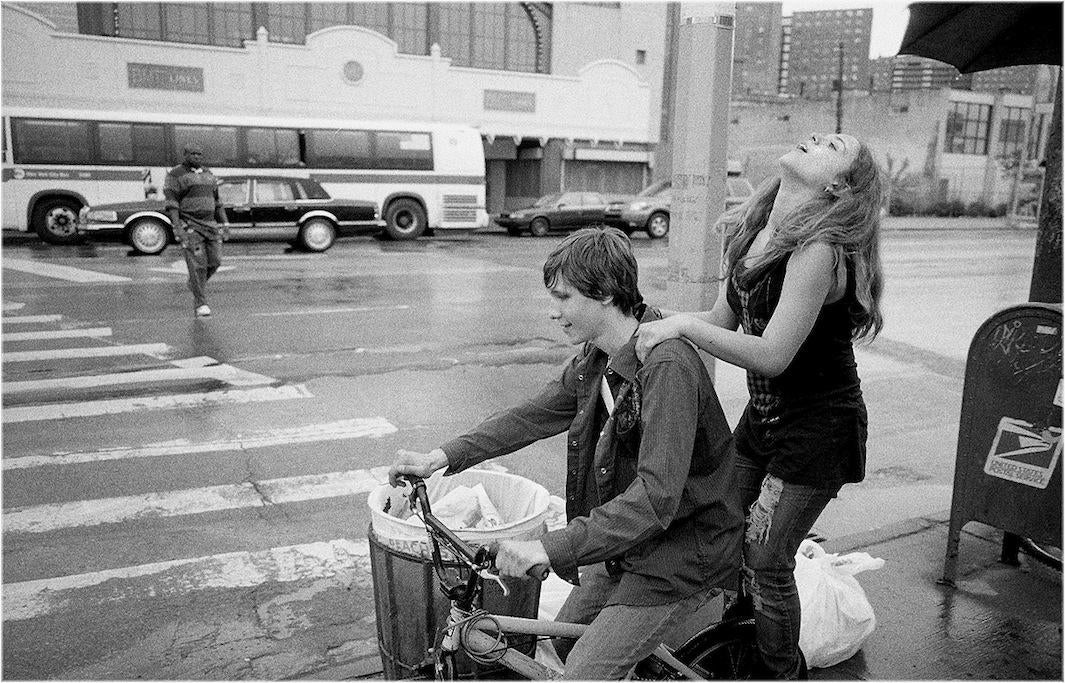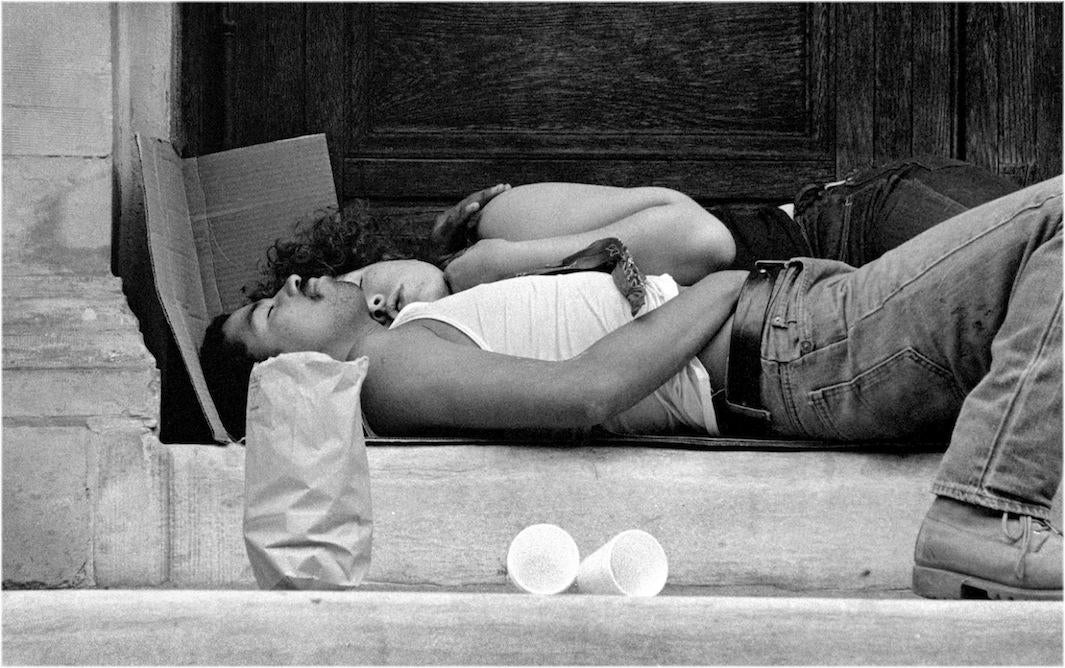 Weber began photographing in 1978 when, while working as a taxi driver, he could no longer resist the urge to capture the incredible moments he saw from his window. His life story is featured in the documentary More Than the Rainbow, which screened as part of the Coney Island Film Festival in September.
Weber doesn't stage his photos. He doesn't ask people for permission to photograph them. And he doesn't like shooting from the hip, because it means he can't control the composition. "You really are looking for those special images. They come when they come. You can't force them," Weber said. "It's a matter of luck, timing, and good fortune. When I leave my door, I don't know what I'm going to get. The thing with street photography is you often get something better than you imagined."
When Weber sees a shot he wants, he goes for it. As a result, he's found himself in his fair share of confrontations. "I can normally talk my way out of it," Weber said. "I've never been decked or lost my teeth, but I have been shoved into a lamp post. I've been threatened a lot. So far I've been able to diffuse things."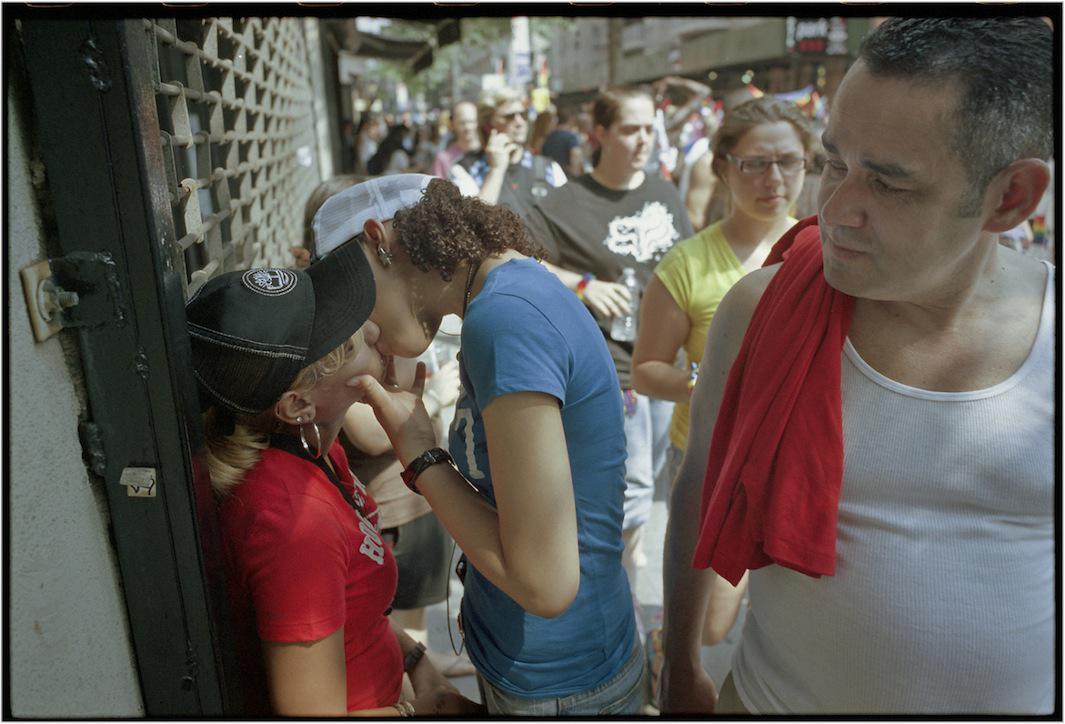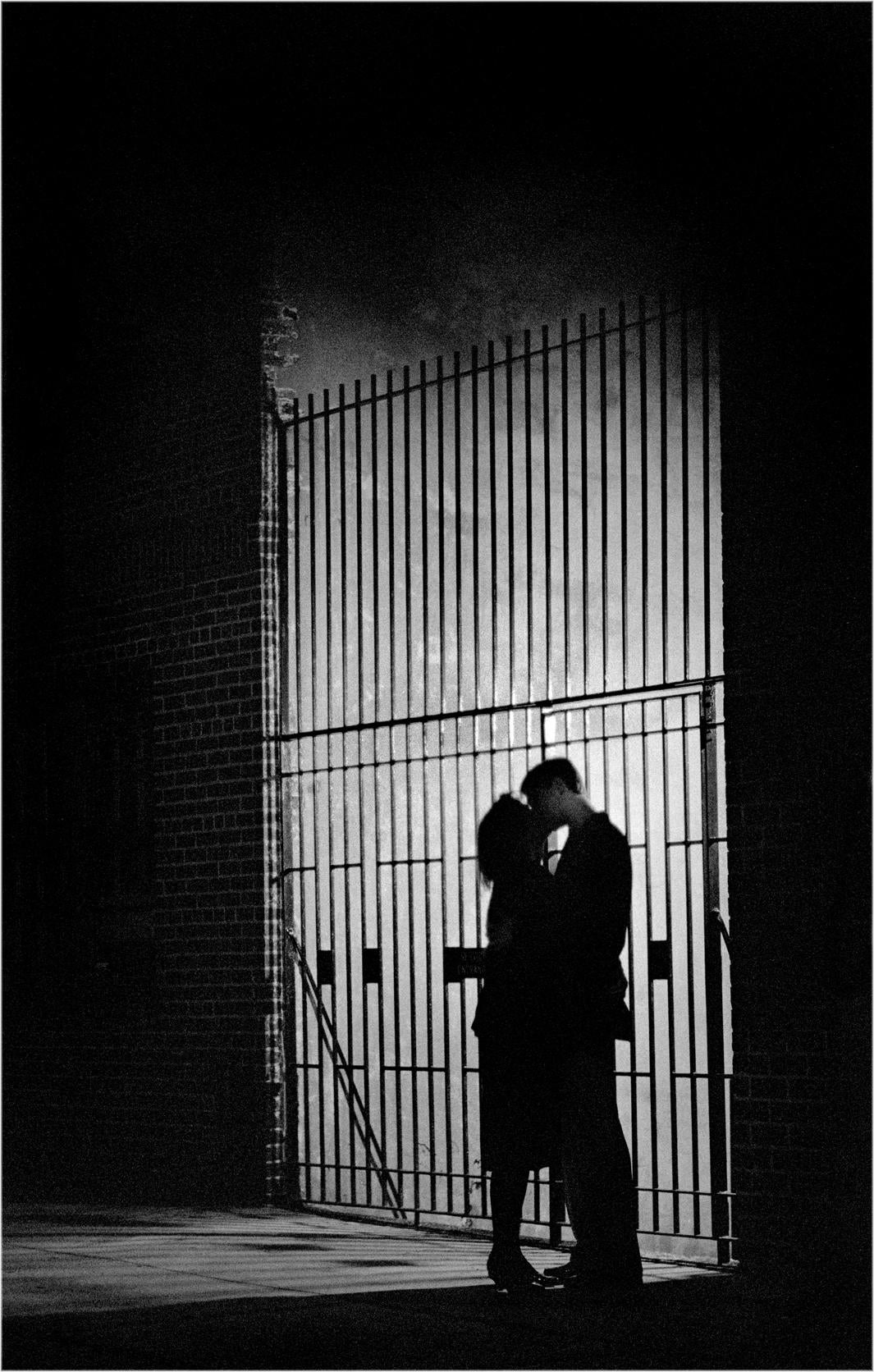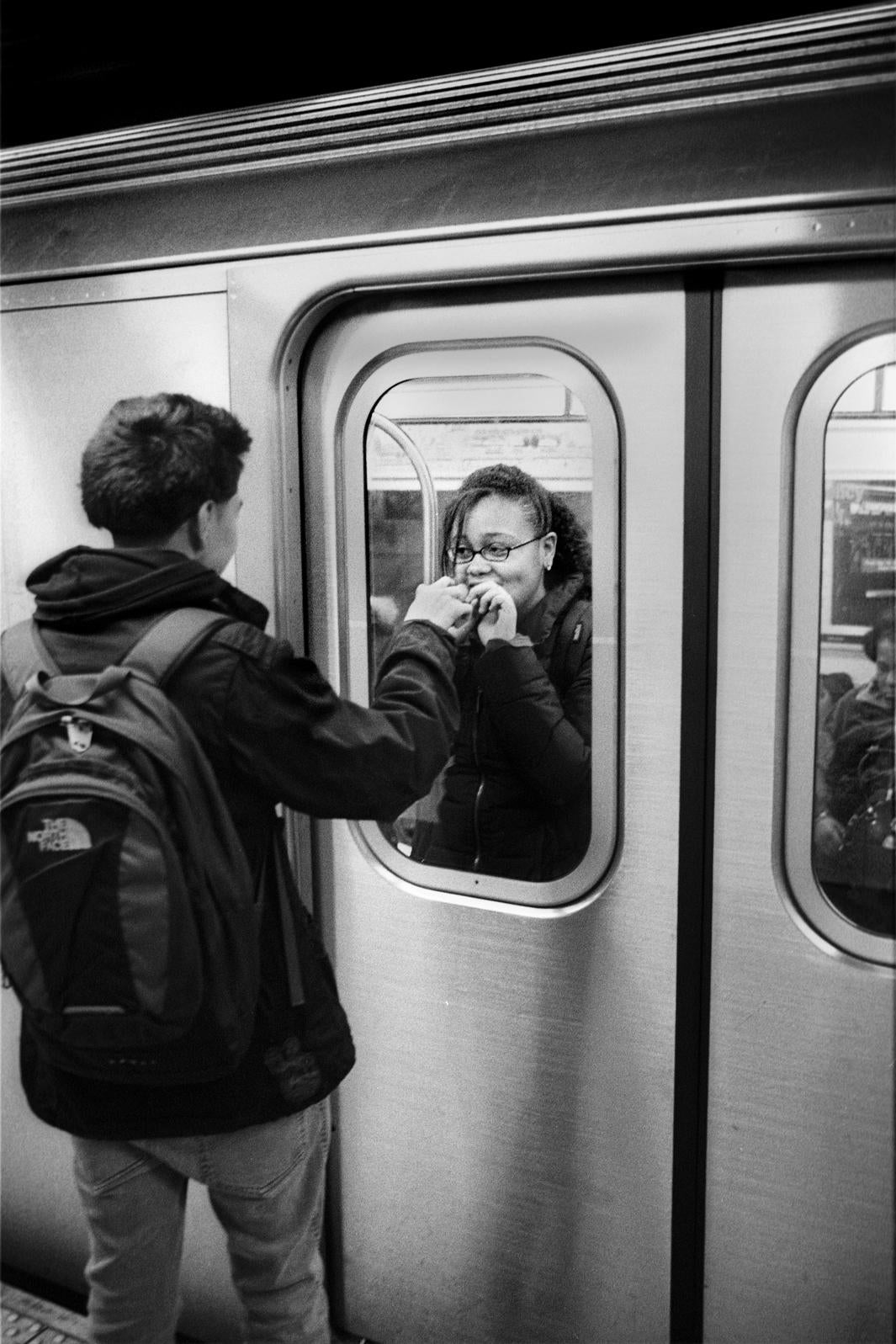 Weber said that he generally likes to make photos that pose questions about their subjects: What is the relationship between the people pictured? What are they doing? Why?
But when it comes to romantic couples, Weber said, he's simply interested in capturing a genuinely happy moment amid all the pain and loneliness of New York. "There are so many miserable people," Weber said. "You see a lot of people not looking very content. With happy people, I try not to worry why they're happy."
Weber's work is collected in The Urban Prisoner, published by Sanctuary Books.