Think of a bird's nest and you might picture a simple, neat cup of sticks and grass nestled on a tree branch.
But as Sharon Beals found out in photographing her book, Nests, birds may be "nature's most fastidious architects" that create these structures in all shapes and sizes using a variety of materials.
"There are those that build with mud, burrow tunnels, weave hanging pendulous baskets or cups onto branches, stitch leaves, stack sticks, or glue with saliva. Some just make simple scrapes on the ground, or fill cavities with fur and bones, and others that camouflage their nests with lichen, spiderweb, or moss," Beals wrote in her book.
Beals grew up enjoying nature in the Seattle suburbs but didn't pick up a pair of binoculars until decades later. Her passion for birds truly began after reading Living on the Wind, Scott Weidensaul's study of aviation migration.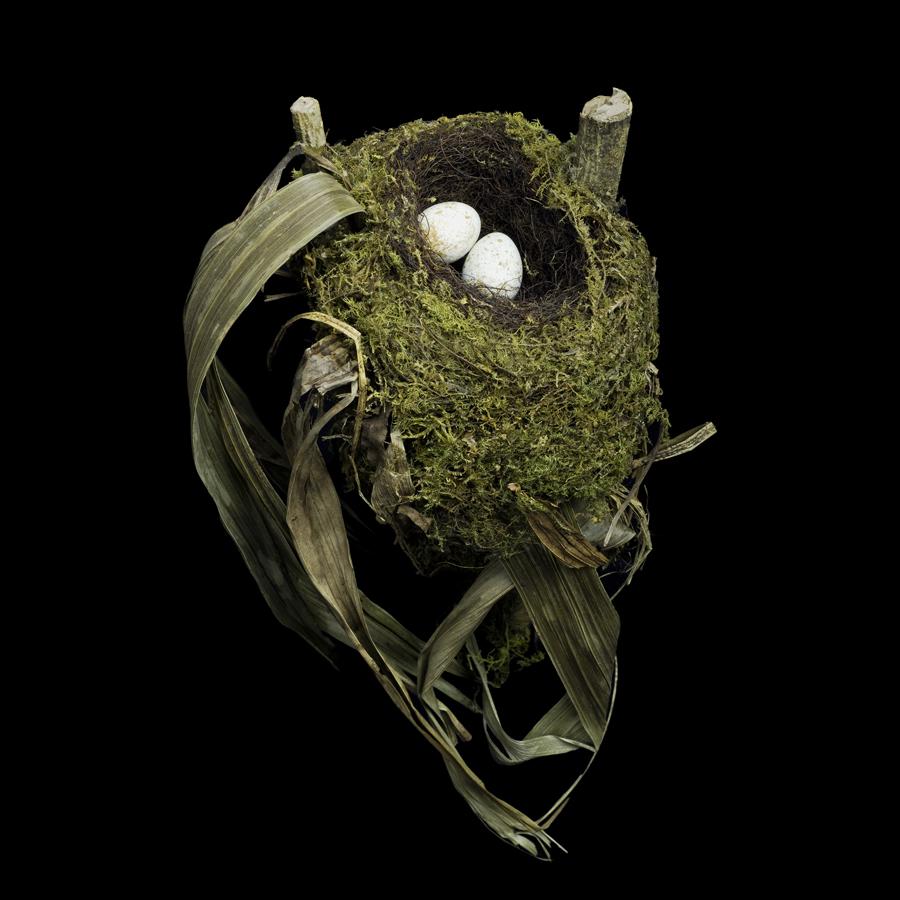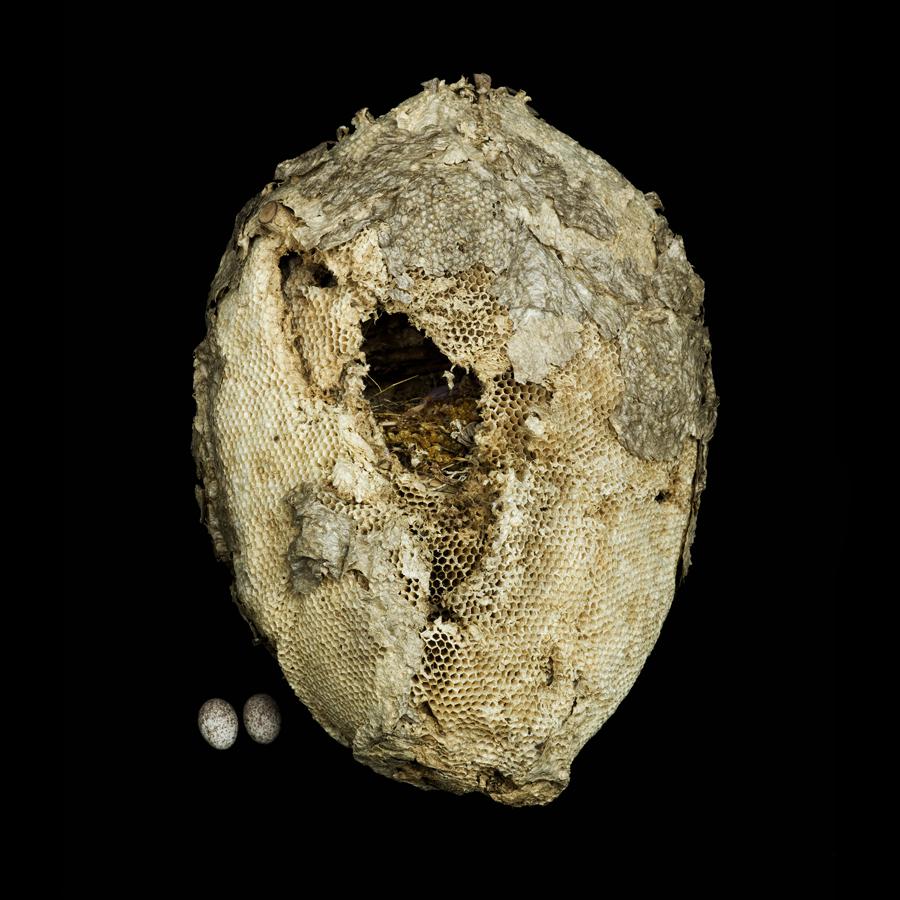 For her book, Beals photographed nests in the collections at the California Academy of Sciences, the Museum of Vertebrate Zoology at UC Berkeley, and the Western Foundation of Vertebrate Zoology. Scientists there value the nests for the information they contain, including evidence of environmental toxins and DNA samples. 
At the California Academy of Sciences, the collection is composed almost entirely of donations from private collections composed prior to 1950, a time when nest and egg collecting was widespread among amateurs poking around their own farms or backyards. "At that time, eggs were collected in huge numbers, largely without any knowledge or thought about the impacts this might have on the local bird population. At least a couple bird species were driven to near extinction by egg and nest collecting," wrote Jack Dumbacher and Maureen Flannery in the book's forward.
Nest-collecting was banned in the Migratory Bird Treaty Act of 1918, but the samples remain in scientific institutions across the country. Nests are now collected extremely sparingly for scientific research purposes, but Beals still had thousands of nests dating back hundreds of years from which to choose. "I was looking for a few nests of birds which were facing some conservation challenges. I tried to photograph nests from across the taxonomic order, the widest range I could, so when I was doing the book it wouldn't be all sparrows. Then I tried to find nests that were collected in different countries so it wouldn't look so U.S.-centric," she said.
Beals photographed about 100 nests using a rented high-definition camera. For Beals, who has worked as a commercial photographer for many years, the technical aspects of the shoots were simple. She did find a challenge in learning the taxonomic order so she could find the corresponding eggs, stored separately from the nests.
In all, Beals said the process opened her eyes to the range of designs and materials in nest-building.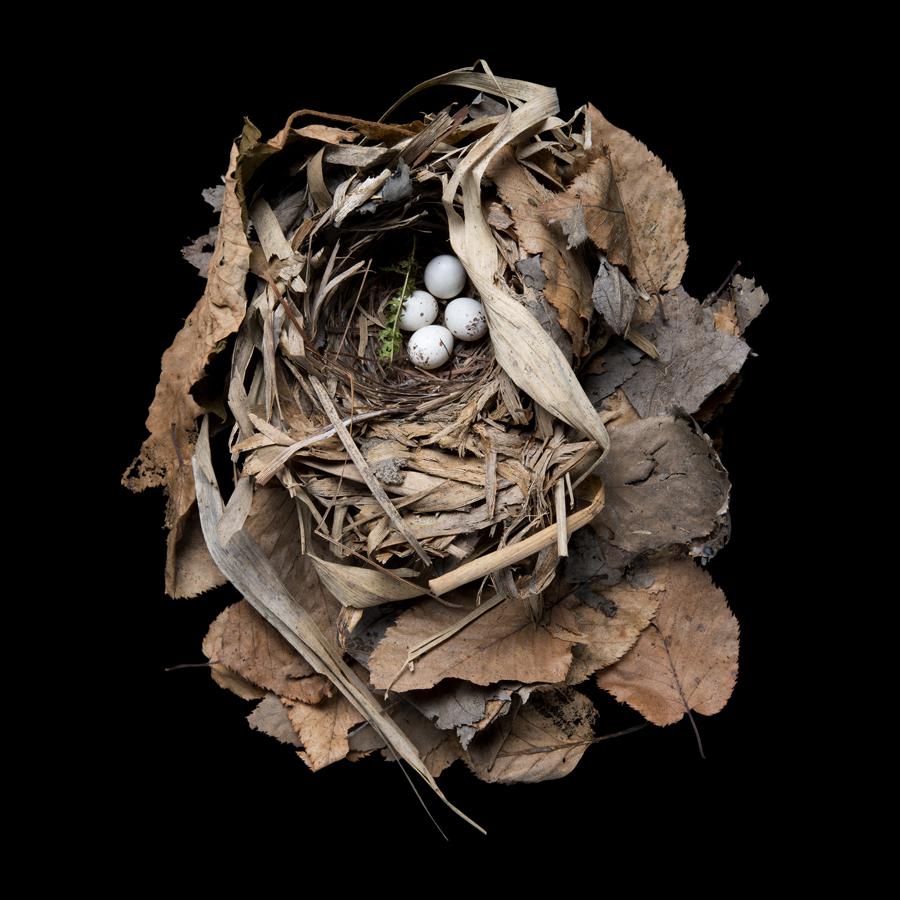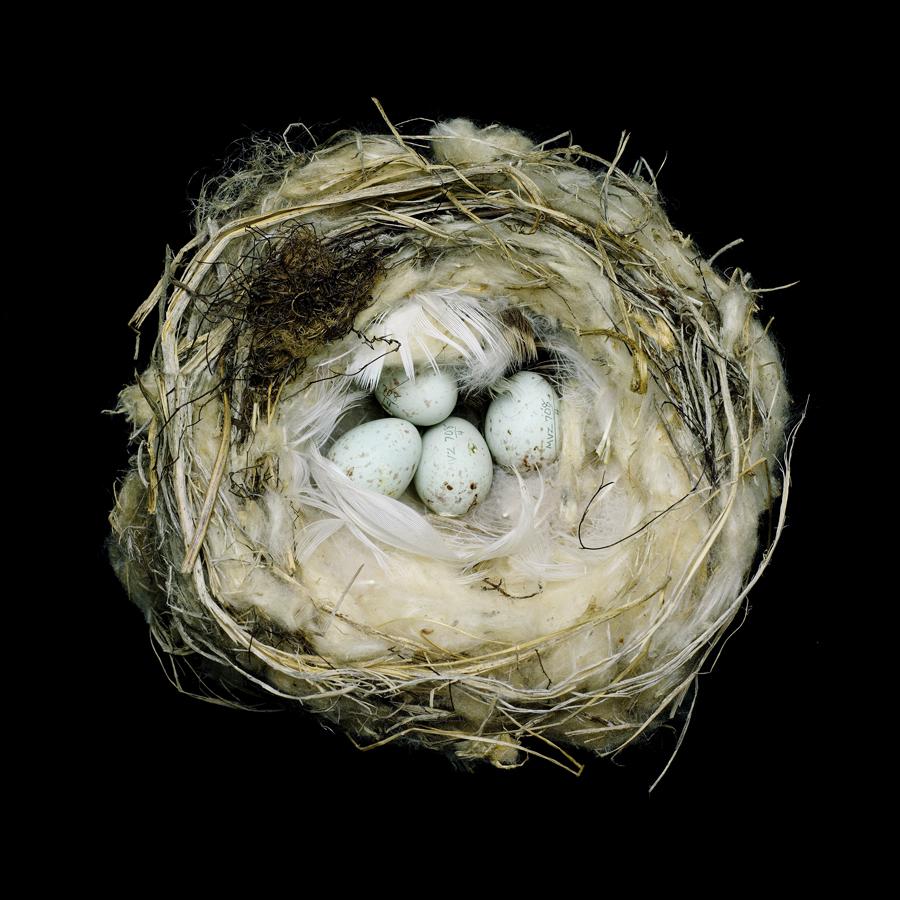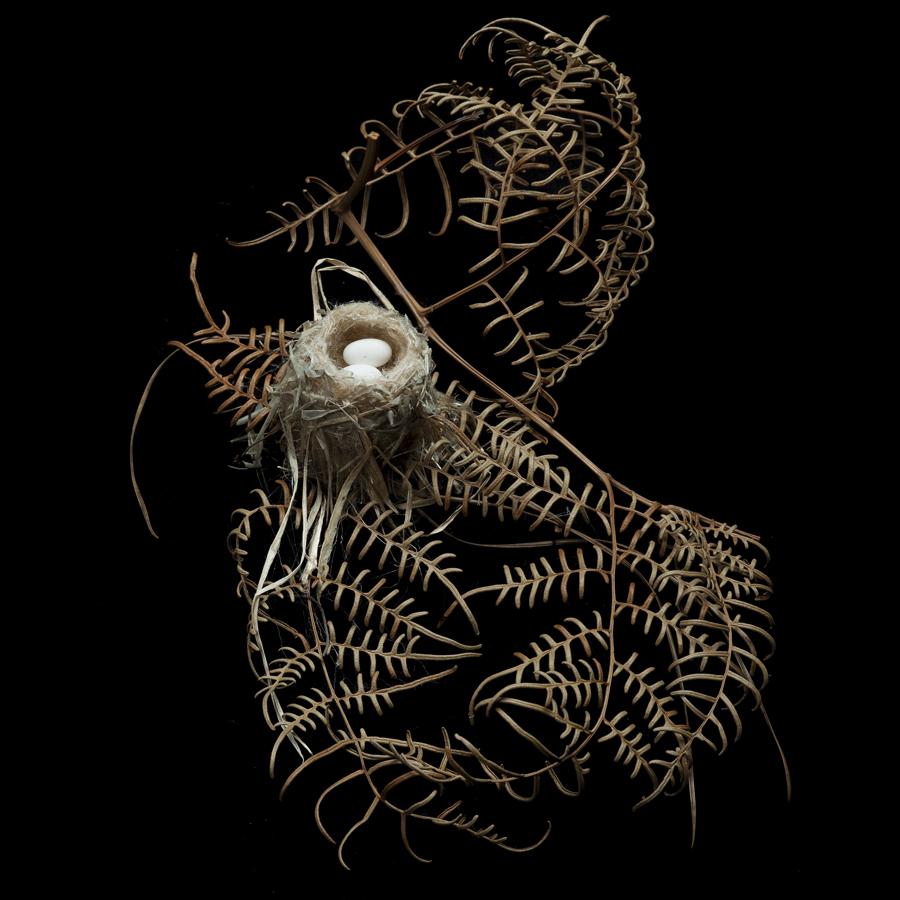 Although Beals appreciates the beauty of the nests and remains in awe of their construction, she's not out to romanticize them. Doing the research for her book made her acutely aware of the challenges facing wild birds, and she has become an advocate of their birds' protection. "Life is hard for birds. … While many have adapted to, and even benefited from, human machinations of their habitat, if it is polluted, overrun by feral animals or introduced insects, or just [destroyed], a whole species can be lost," Beals wrote.
With native habitats for birds shrinking every year, Beals said she finds it increasingly urgent to raise awareness and encourage action. In order to provide a better habitat for birds in her own neighborhood, Beals has bought native plants for her garden, and she suggests others make similar adjustments to their own environments to make them more accommodating for birds. "I'm trying to be respectful of everyone's interests and whether or not they want to know, but sometimes I feel like I have to tell this story," she said.
In that same spirit, Beals is looking to make another book chronicling the nests of 590 birds that are categorized as endangered, critically endangered, near threatened, or extinct in the wild.
You can see some of Beals' photos on display at the National Academy of Sciences in Washington, D.C., through May 2014.