For 12 years in the 1980s and '90s, Richard Bram photographed the Kentucky Derby Festival, a two-week event leading up to the famous horse race. He was often assigned to cover the "chow wagon" events that were held at night and drew large crowds. Most people came to the festival to hang out, have a few drinks, and eat some unhealthy food. 
During the early '90s, this meant hairstyles were about as big as the hats the women would wear to Churchill Downs. Bram documented enough mousse, gel, and hairsprayed looks to edit a series he appropriately titled "Big Hair & True Love" that also includes images from the Kentucky State Fair and the Strassenfest, a German heritage festival.

Predominantly a street photographer, Bram said he sees a lot of humor in the world and hopes his images convey that. "We need more laughter," he wrote via email. "Street photography is one genre where one is allowed to show the humor of life … (it) exists to remind us of the small joys of life, that the world can be beautiful, funny, joyful, and yes, sad, often all at the same time."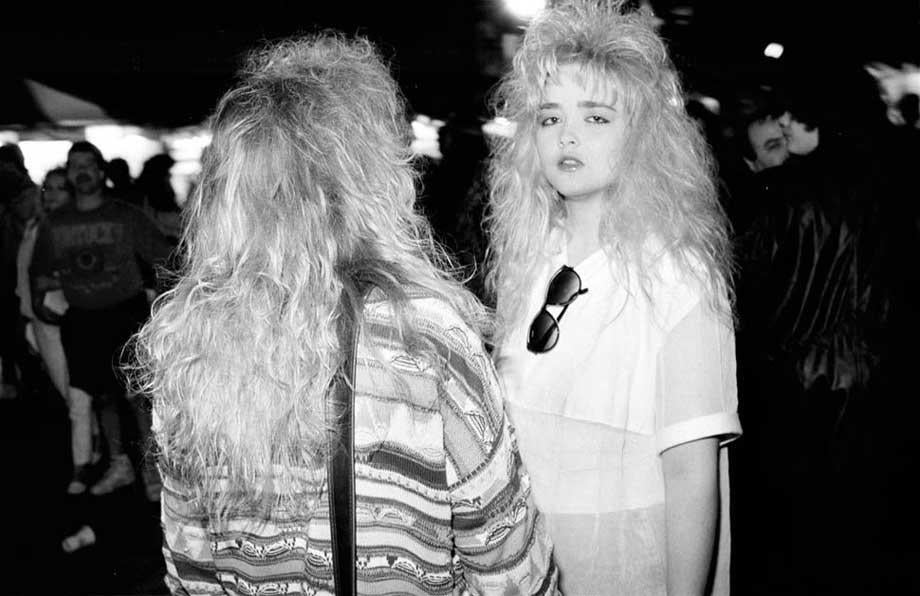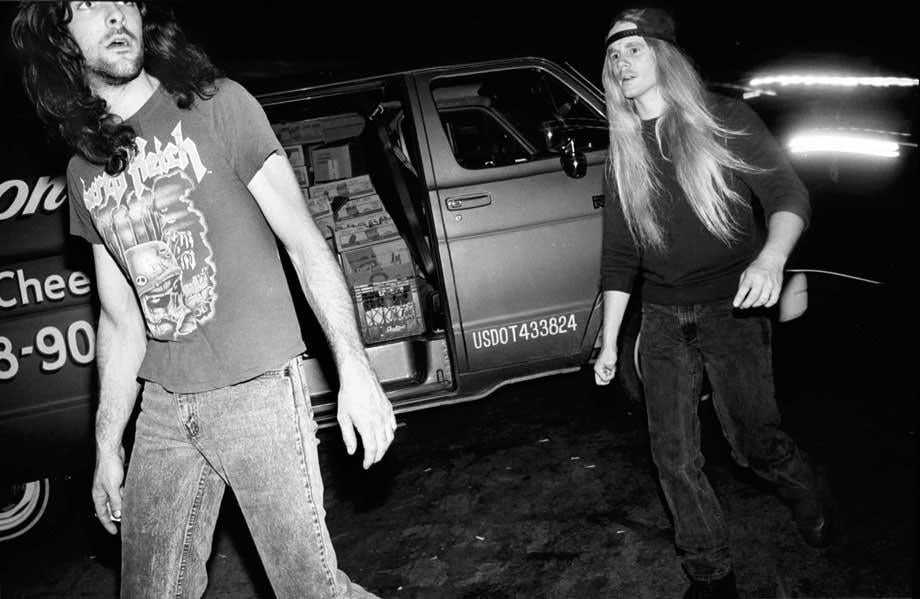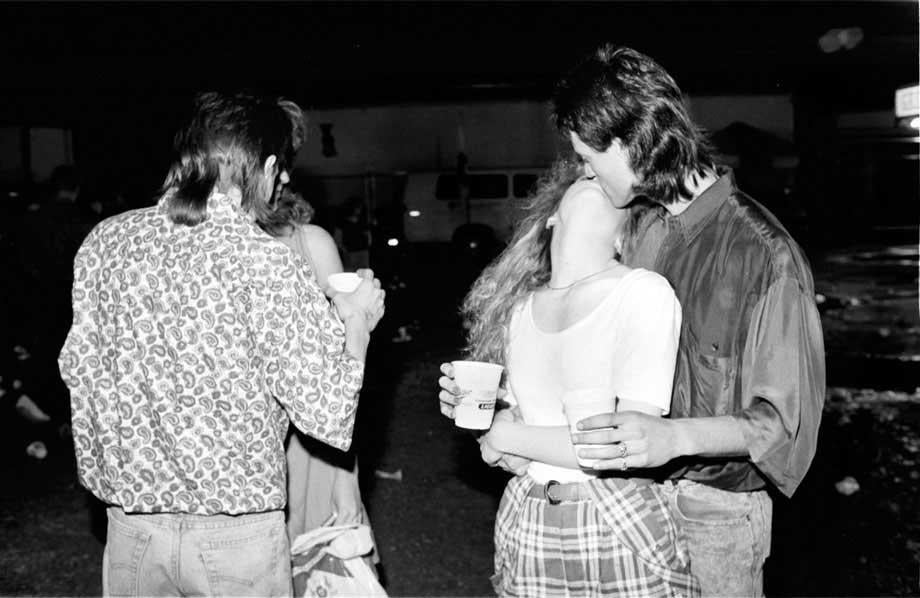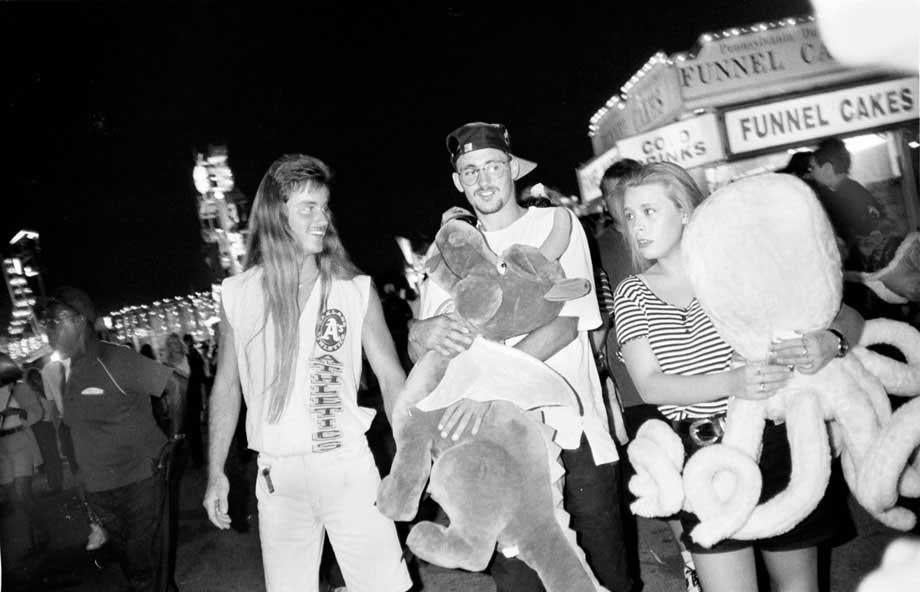 Bram began working as a photographer in 1984 when he was 32 and felt unfulfilled with his "lackluster" business career. He began doing public relations work and started noticing—and shooting—moments that happened between taking the shots his clients wanted. "These outtakes became the roots of my street photography," he wrote.

He was married in 1997 and subsequently moved to London, where he used his camera as a way of grounding himself to life in a new country, eventually joining In-Public, a noncommercial collective that promotes street photography. Bram heavily documented his time in London before moving to New York in 2008 where he has continued to pursue various series about New York City.
Bram said that "Big Hair & True Love" is a unique series for him because the images were shot in black and white with an on-camera flash; these days he also shoots predominantly in color. "The thing about street photography is that you are always looking, but you rarely know what you are looking for until it's in front of you," he said. "It's the challenge and delight of seeing something strange appear in real life in real time and throwing a rectangle around it. You don't have to set things up; reality is plenty weird enough."