Photographer Mark Lyon doesn't like to be idle.

"Normally when I'm working on a series, I like to find a second project to work on at the same time," he wrote via email. "It ensures there won't be a lull if locations become difficult to track down for a bit or if I need a respite from working on the project, and it prevents the inevitable, 'I'm done with this … what next?' "
While Lyon was working on "Posted," his master's thesis that examined missing- and wanted-person flyers, he stumbled upon a laundromat. Inside, a desk and telephone seemed to interact with a wallpaper mural of a lake scene filled with hot-air balloons and yachts. "It became clear that I needed to photograph it and if possible develop a series from it," Lyon wrote.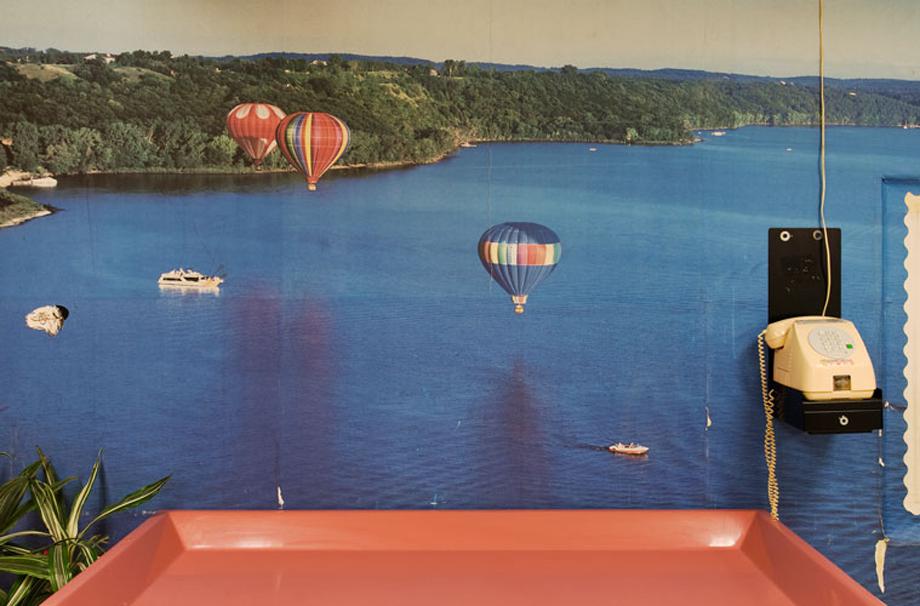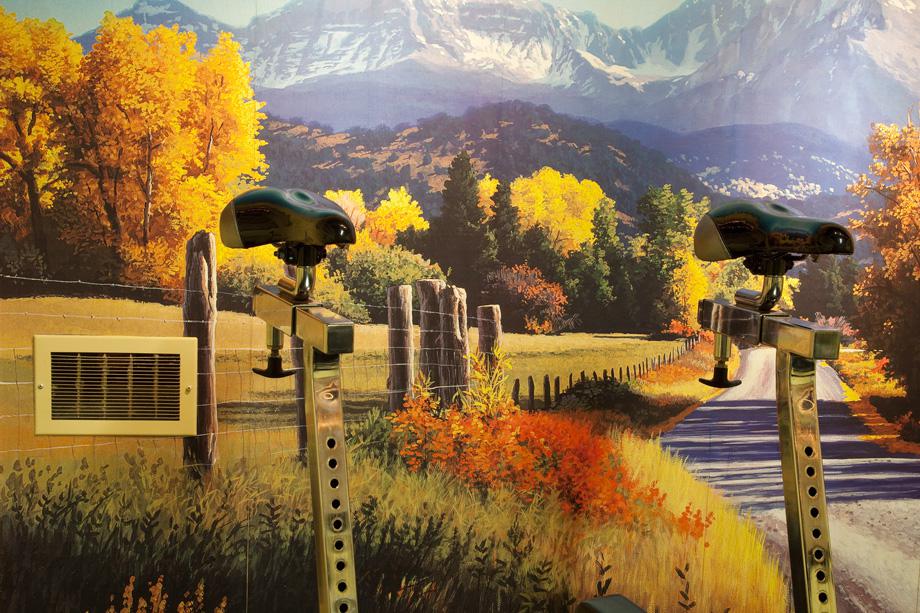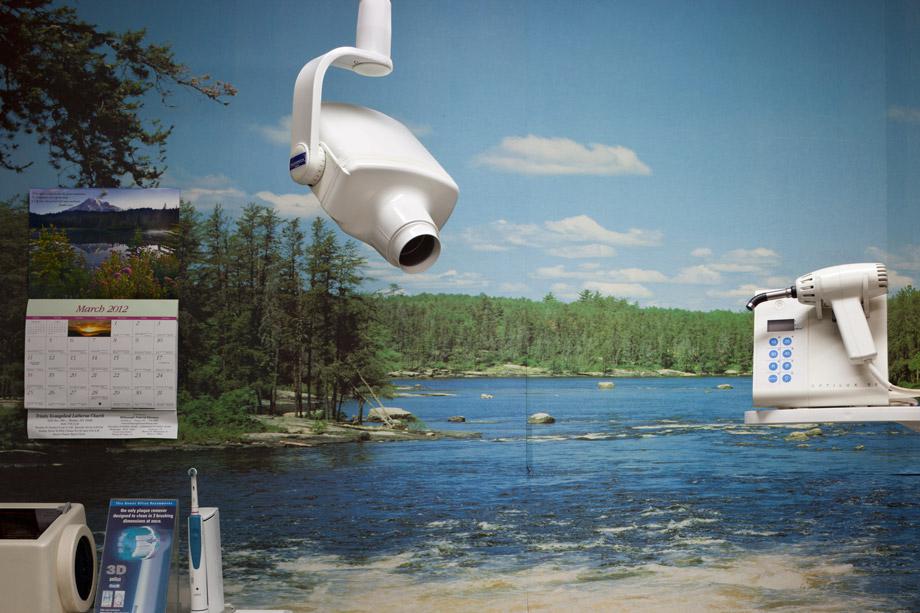 He began scanning his memory for locations that had components of both the real and surreal and titled the series "Landscapes for the People."
Lyon reached out to friends, family, and colleagues to help find locations for the series and started peeking inside storefront windows and walking into local businesses looking for ideas. "Working on projects like this gets you to interact with people in slightly awkward ways," Lyon said. "I'm basically going into a business and asking a doctor or manager to photograph a wall."
Although the photographs in the series touch on the idea of escapism inside spaces we typically want to flee, such as dentist offices and exercise rooms, Lyon chose the locations for a number of reasons. "My sense of humor is a big part of my personality, and I think that comes out in my work with this series in particular. … I'm (also) attracted to how we use imagery in our culture, to where and how it is presented, especially in the context of what directly surrounds these images, and the suggestion of age, wear, and time that these images or objects reveal," Lyon said.