Edward Burtynsky isn't a stranger to ambitious projects. The Canadian photographer has made a career out of documenting the ways in which man transforms and redefines nature. Known primarily for large-scale photography, his previous series have covered topics including oil, mines, and recycling.
For his latest work, Burtynsky decided to focus on water. Over a five-year period, he hit 10 countries, producing a body of work that examines one of our most valuable resources. "Water" is the biggest launch of new work Burtynsky has ever released and is taking several multimedia formats including gallery exhibits, a book called Water, a documentary film titled Watermark, and an iPad app.
Burtynsky decided to divide the project into the ways we have diverted water, control it, farm with it, live with it, destroy it, and have nothing to do with it.
To capture the essence of water, Burtynsky shot from the air, riding in bucket trucks and flying in airplanes and helicopters with his digital Hasselblad camera. "You have to have a slightly higher point of view; standing on the ground doesn't really tell you what's going on," Burtynsky said about his vantage point for the project, an aesthetic he has used in other series. "I was standing back, and I didn't get into the minutia; I got into the bigger idea, what we do from above and looking at how we shape our landscapes based on water's availability and what we do to [it] once we redirect it."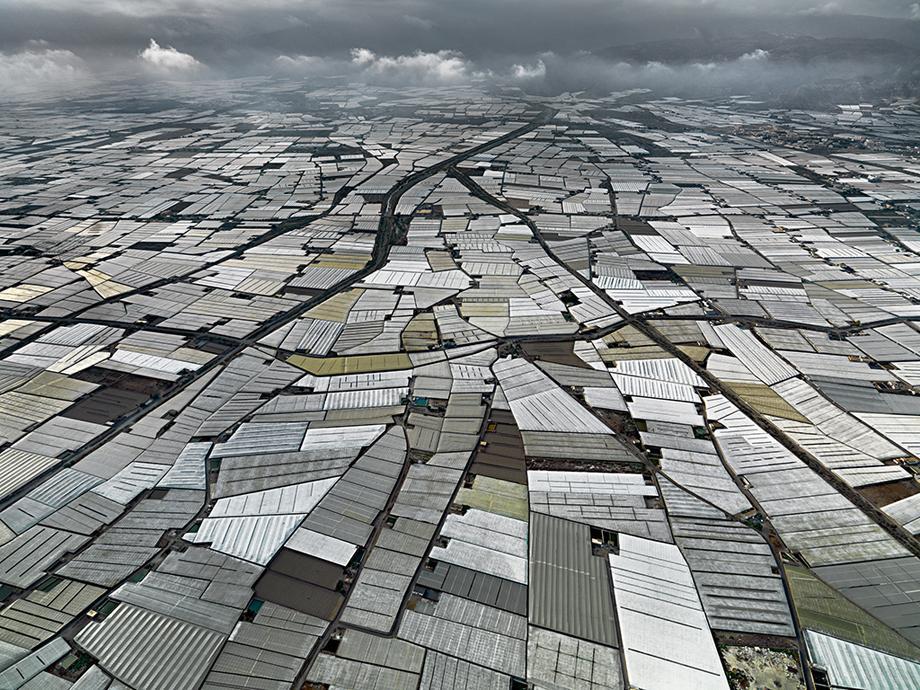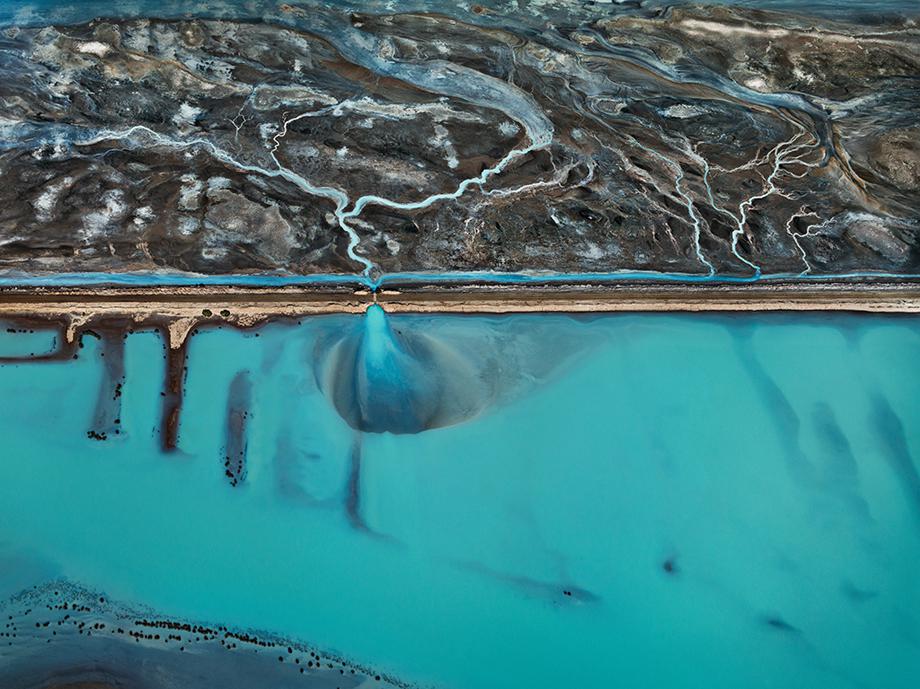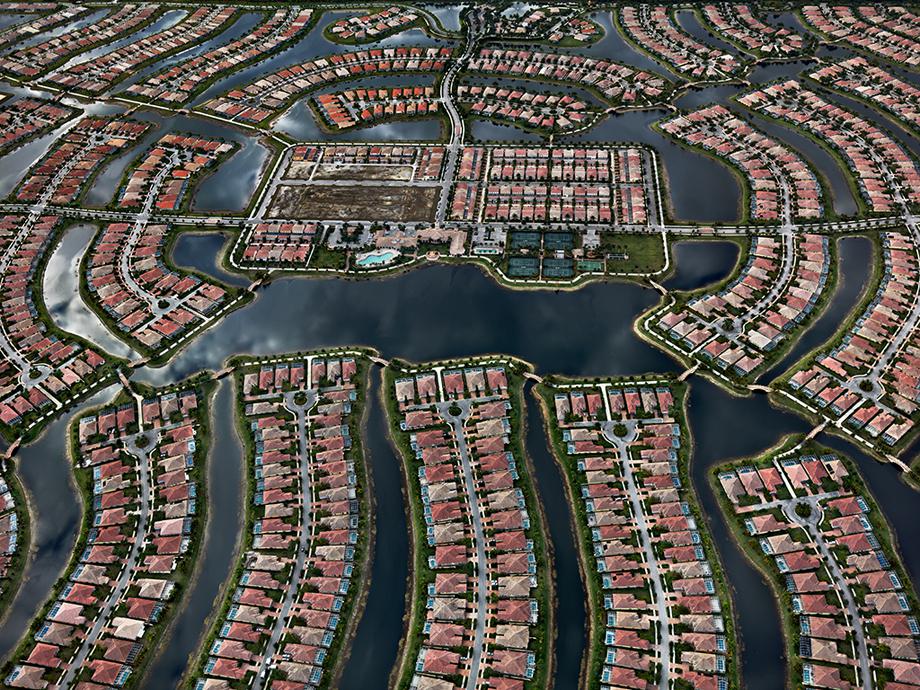 Burtynsky said that although he included BP's oil spill into the Gulf of Mexico in the project, the work is far from editorial in its approach. "If you look at photojournalism, it's largely driven by current events … always chasing a crisis or disaster," he said. "I follow a narrative that is much looser than current events. [The images] are not indictments, and they aren't celebrations."
To best showcase ways we use water around the world, Burtynsky included images of Indian bathers in the Ganges River, the construction of dams along China's Yangtze River, the dry beds of the Colorado River delta, residential waterfront living in Florida, and dry land farming in rural Spain. He also spent time in Iceland and British Columbia, Canada, to capture water in its most pristine form and to show rare locations where water hasn't been corrupted by industry. "We have to learn to think more long-term about the consequences of what we are doing, while we are doing it," Burtynsky said. "My hope is that these pictures will stimulate a process of thinking about something essential to our survival, something we often take for granted—until it's gone."
"Water" is on view at New York's Howard Greenberg Gallery and Bryce Wolkowitz Gallery through Nov. 2. For a list of exhibitions around the world, visit Burtynsky's website.