Curran Hatleberg has driven from coast to coast at least five times since he began taking photos on the road. "When I started I was interested in looking for some sort of shared familiarity and human contact in a country I called home but I didn't know much about," he said.
In the five years he's spent shooting his ongoing series "Dogwood" and "The Crowded Edge," Hatleberg has gotten in his car with only a vague sense of where he wanted to go. Sometimes he'd travel with the intention of eventually landing on a friend's couch or visiting a family member, but the destination could change on a whim. He'd work in bursts of months or weeks, followed by weeks in between to edit his work and plan his next excursion.
"Initially, it was spawned by a desire to see what I could see and learn something along the way and have an adventure. That being said, all the books and movies I romanticized dealt with this tradition of getting out in the world and getting in a car and traveling. I wanted to see it for myself," Hatleberg said.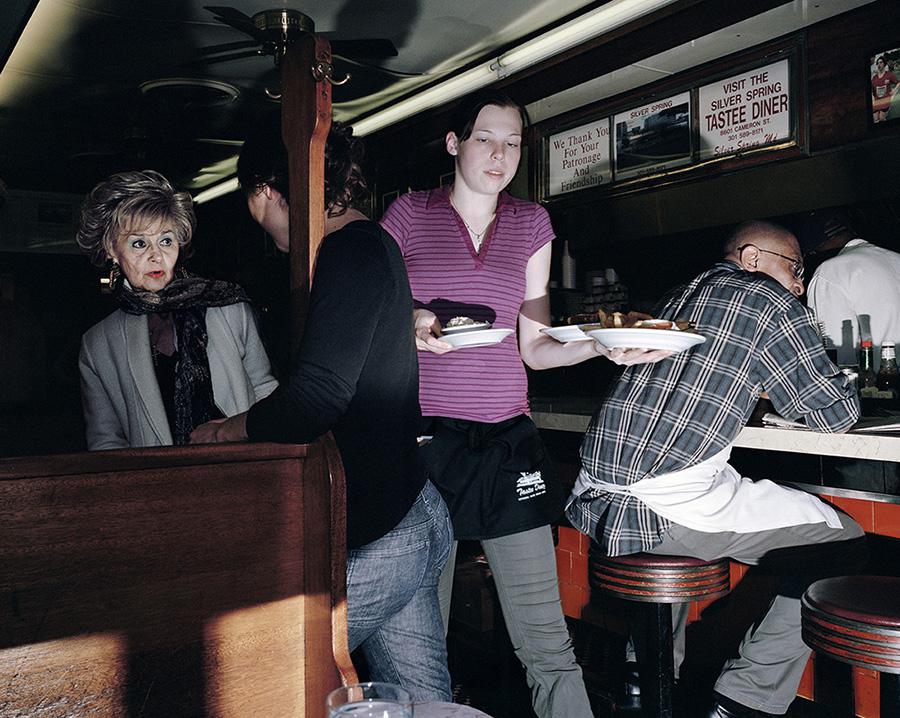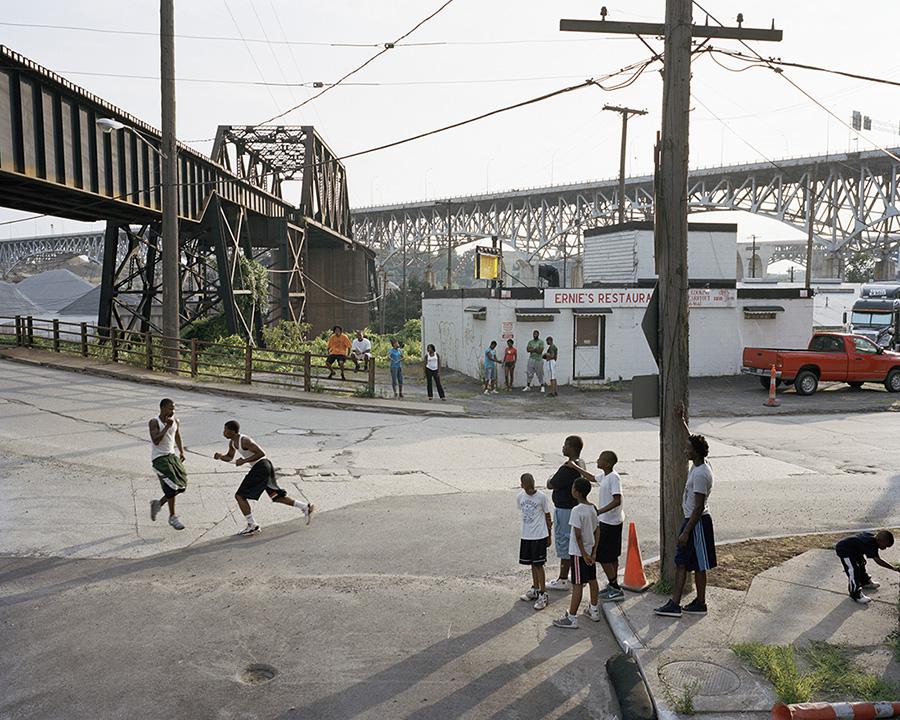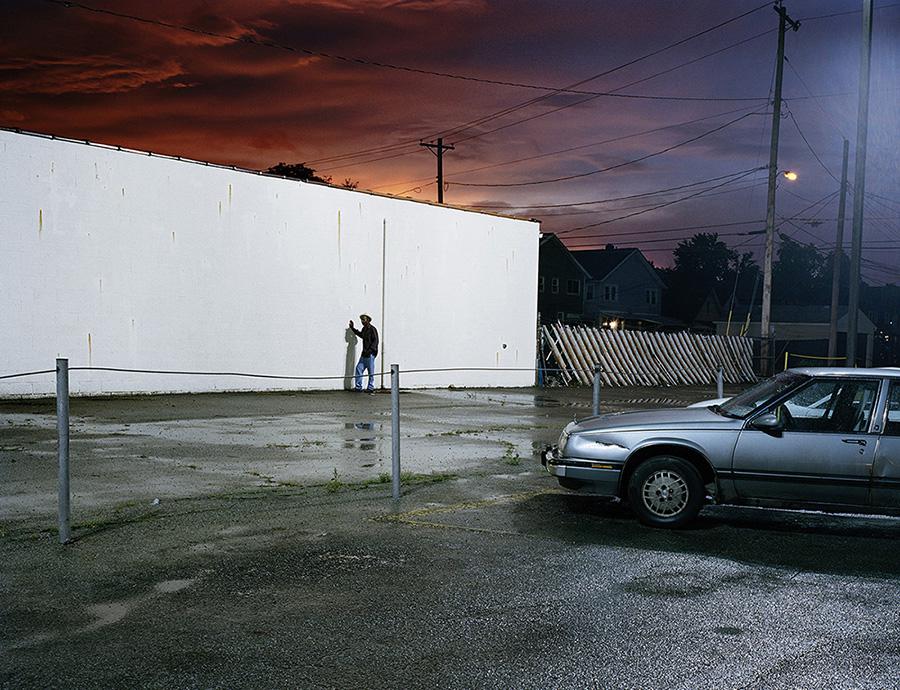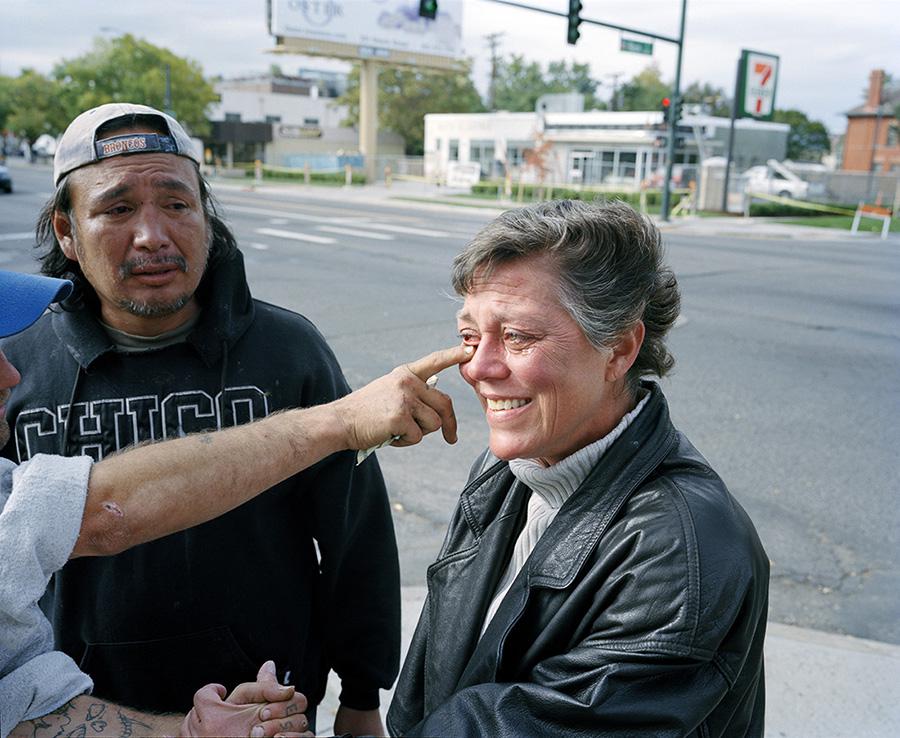 The photos represent a wide swath of the country. But if the places look like they could be anywhere, that's Hatleberg's intention. "I didn't want the meaning of the picture, the viewer's interpretation, to be guided by a region. I didn't want it to be about, say, West Virginia or Arkansas. I want the pictures to serve as an open-ended imaginative space," he said. "We have so many stereotypes and preconceptions about places. If it becomes too specific, there's less room for creative imagination on the part of the viewer."
So what's depicted in these photos? Hatleberg said he was looking for moments that contained "colliding emotional spaces," often a sense of beauty combined with a sense of sadness. And while the photos inspire a lot of questions—about the relationship of the people in them, what's going on, and why—Hatleberg said he's not looking to provide answers. "That's the power of photography: to deliver some sense of narrative possibly," he said. "A photograph is one second. It's just the middle of a bigger story. They're silent. They can't provide those answers. That's the most amazing, powerful quality of a picture. It lets the viewer get behind the wheel and have their own interpretations."
While he isn't the first photographer to criss-cross the country in search of inspiration, Hatleberg said the project was a way to learn new things and experience the unexpected. "I can't tell you how many times I'd be in a place where I didn't know where I was, and I was distraught because pictures weren't working out, and a stranger offered to have me over for dinner. It was small gesture, but huge," he said.
Photographing on the road, Hatleberg said, is expensive and includes lots of dead ends and wasted time. But it also affords lots of freedom. "When you're face to face with being in the middle of nowhere unhinged from loved ones, friends, and family, it's easy for doubt to creep in. Ultimately, this kind of photography is a blind faith, and you never think it's going to work out until it does," he said.