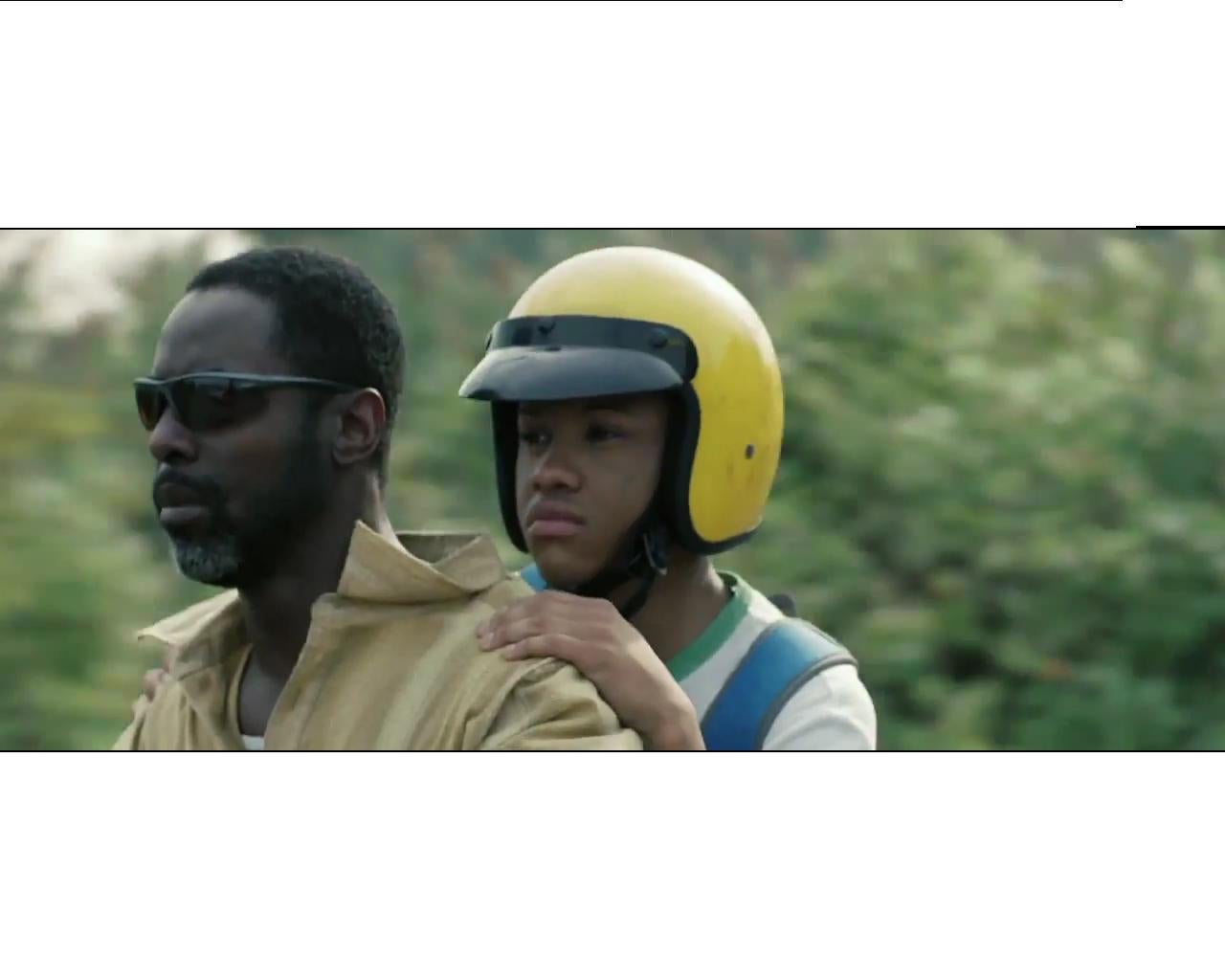 In the fall of 2002, 41-year-old John Allen Muhammad and 17-year-old Lee Boyd Malvo terrorized the Washington, D.C. area for three weeks, ultimately killing 10 people and injuring several others. Picking their targets seemingly at random—victims included women, men, and children of varying ages and ethnicities—the snipers' spree continued until their arrest on Oct. 24, when they were found sleeping in the 1990 blue Chevy Caprice which had been instrumental to their crimes.
The events inspired several books, documentaries, and movies; the latest dramatic retelling is Blue Caprice, directed by Alexandre Moors and starring Isaiah Washington and Tequan Richmond as Muhammad and Malvo, respectively. While its French director takes a quiet, arty approach to the storytelling—the movie is full of picturesque landscape shots and minimalist music—Blue Caprice does seem to strive for accuracy in its depiction of these real-life subjects. Unlike other movies "inspired by a true story," the characters' real names are used, and on-screen text informs us of times and locations throughout the film.
So how accurate is it?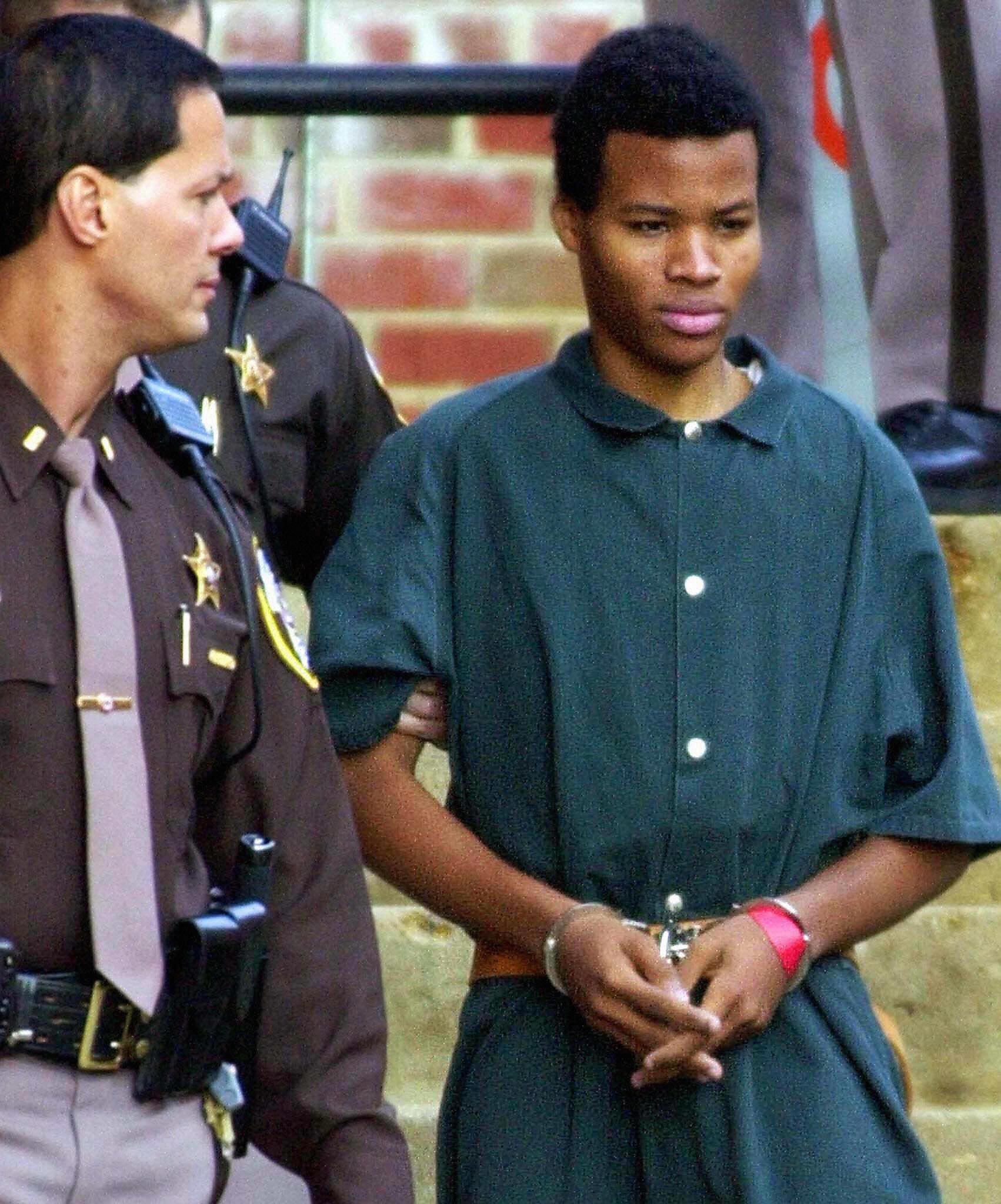 How They Met
Blue Caprice opens in Antigua, with Lee's mother preparing to leave him behind. "If you want to eat, I have to work," she says, promising to come back for him as soon she can. Alone, and with little food to eat, Lee wanders his town aimlessly, occasionally noticing John as he spends time with his three young children. Not long after, Lee attempts suicide by walking into the ocean—but is saved by John, who happens to be nearby, and takes him under his wing. Five months later, John brings Lee back to his home in Tacoma, Wash. where they initially stay with John's girlfriend.
Malvo, who is of Jamaican descent, did in fact meet Muhammad, a Gulf War veteran, while they were both living in Antigua—though I have not found any evidence that they met during a failed suicide attempt. Malvo moved to the island when he was 12, and his mother would leave him alone there "for months at a time." Muhammad, an American, looked after Malvo, and it was there that the "groundwork" for their relationship was laid. "I leaned on him, I trusted him," Malvo later said. "I was unable to distinguish between Muhammad the father I had wanted and Muhammad the nervous wreck that was just falling to pieces." In 2001, Malvo traveled with Muhammad and Muhammad's three children to the U.S. using forged documents; he then stayed with his mother in Florida for a short period before heading to Tacoma, Wash. to be with Muhammad. According to his lawyers, it was during this time that Muhammad's "indoctrination" of Malvo began, with strenuous workouts, military training, and violent video games. All of this is seen in Blue Caprice.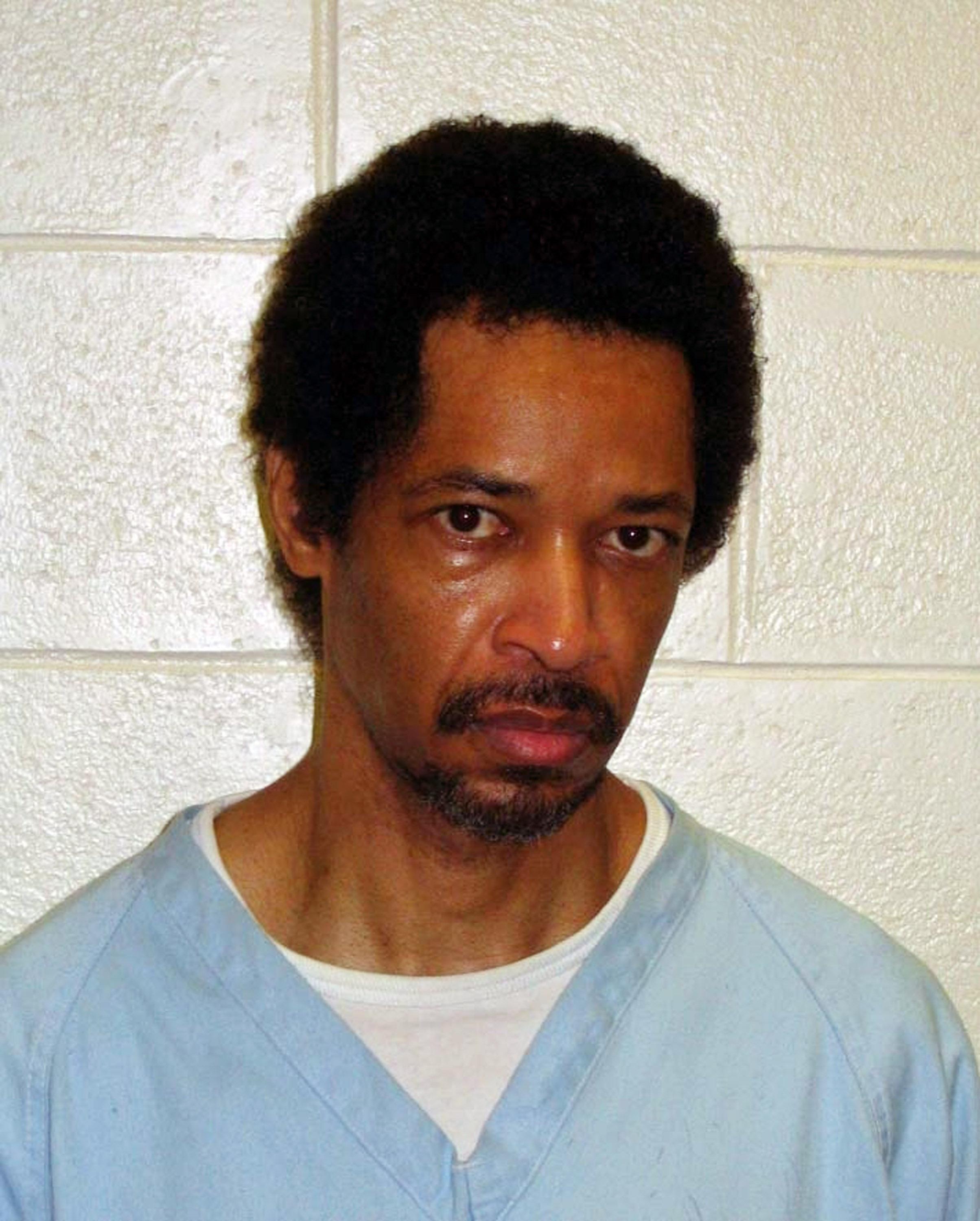 Muhammad's Motivations and Plan
In the film we learn that John's wife has moved and taken the kids, and he is forbidden from contacting her or learning of their new location. He becomes furious, and sets in motion his murderous plan. This hews closely to what we know about the real Muhammad.
A few weeks after Muhammad returned to Washington, a judge allowed his ex-wife Mildred, who divorced him in 1999 after 11 years of marriage, to attain sole custody of her kids in a new, undisclosed location. The prosecutors in Muhammad's murder trial case—as well as Malvo's lawyers—suggested this as the trigger moment for Muhammad's increasingly erratic behavior. By all accounts, losing his children devastated him.
Isa Nichols, who once worked at an auto-repair business the Muhammads had owned, testified against Muhammad during the custody battle, and her niece was Malvo and Muhammad's first victim. She happened to be at Nichols' house alone, her baby sleeping upstairs, when Malvo appeared at the doorstep and shot her dead when she opened the door. The film depicts this, but doesn't provide a clear explanation for who the woman was. And John's reasons for moving from this murder to terrorizing strangers are never fully explained, either—probably at least in part because they remain unclear in real life as well. According to Malvo's testimony, their eventual crime spree—which included robberies, assaults, and murders in several states—was about finding Mildred and getting Muhammad's children back.
Prosecutors argued that the D.C.-area shootings had nothing to do with Mildred or the kids, but rather a vendetta against the government. A scene in Blue Caprice echoes this theory: As the two killers lurk outside the home of John's ex-wife and children, he says, eerily, "Come on babies, time to sleep," as if they can hear him. Then Lee replies coldly, "It's not about them anymore," before they drive off and begin their series of attacks in the area.
Elsewhere in the film, John says they'll kill five or six people a day for thirty days to "really get their attention." This, according to Malvo, was "Phase 1" of their plans.
When they think it's men, kill a woman; when they think it's women, kill a kid. When they think it's kids, kill a pregnant woman, a grandma, cop. At the cop's funeral, plant a bomb, lots of bombs. Blow up a whole bus-full of cops. They'd have the call in the National Guard then. Total chaos. The system goes down.
All of these plans align accurately with Malvo's testimony; in "Phase 2" of Muhammad's plot, Malvo said, they would kill a police officer. "Then dozens of officers would get to the funeral and you would have improvised explosives," he told the court.
Later on in the film, John continues:
We'll pick a spot in the woods up into Canada. We'll start a training camp, we'll find other kids like you and teach them, send them to other cities to do what we did…until there's hysteria, everywhere. The beauty is, even if we lose, we still wake people up, we still win.
Malvo revealed similar plans. In "Phase 3," they would move to Canada with Muhammad's children and train 140 homeless men in Canada who would "shut things down."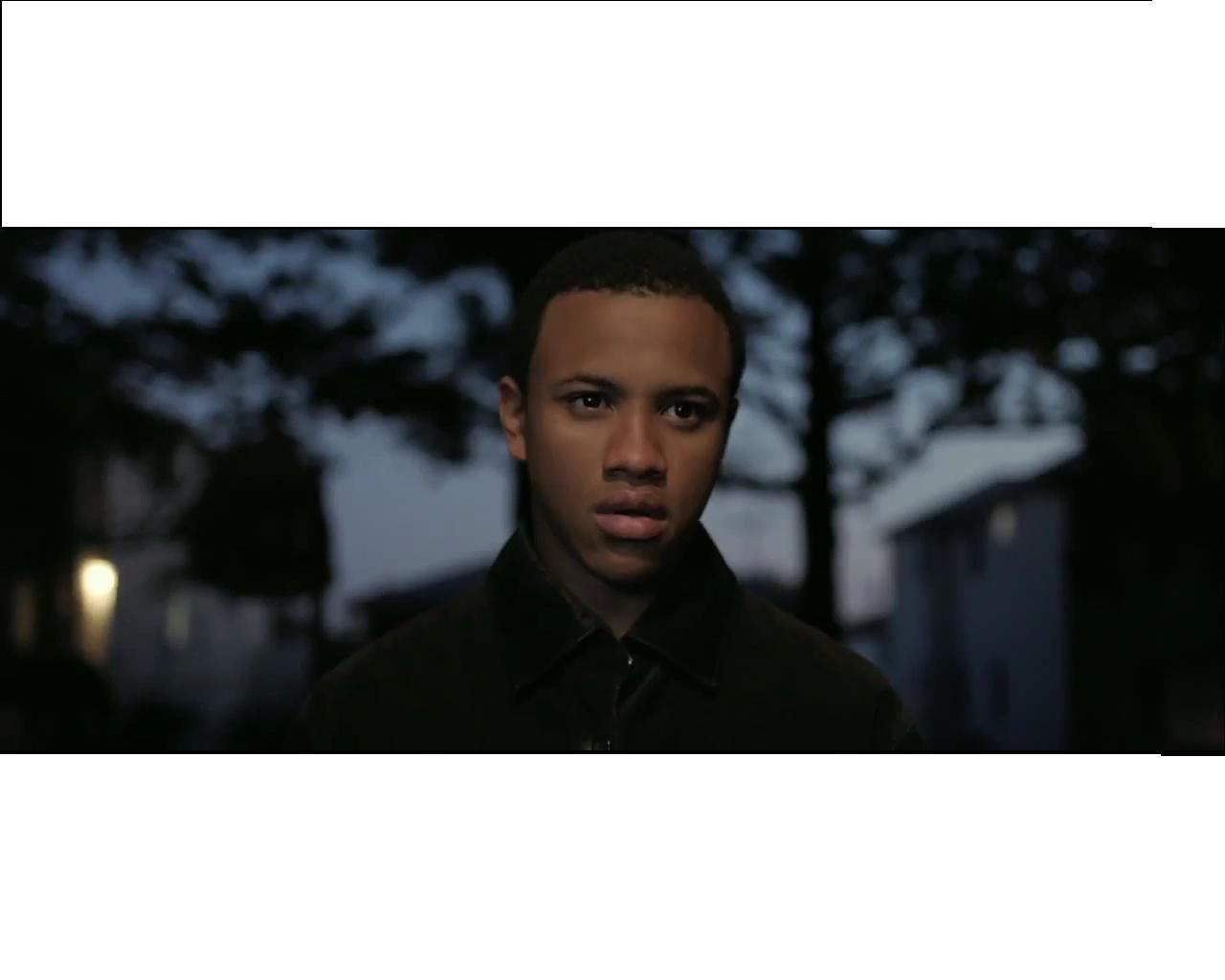 The Shootings
Blue Caprice  is less concerned with the specifics of the D.C.-area murders—most of them fly by in the final third via montages with news clips and images of unidentifiable, lifeless victims—than it is with the events leading up to them. We see John and Lee staying with a friend of John's, who in real life was named Robert Holmes. (His name is changed to Ray in the script.) They stayed with others as well, who we don't see, including Muhammad's unsuspecting family members and some kind strangers. The film also leaves out the numerous threats and messages Malvo and Muhammad left police during the spree.
In the film, they buy the blue Caprice in Tacoma, eventually driving it across country. In reality, they didn't buy the car until they were in Trenton, N.J. Muhammad drove to the car lot on Sept. 8, 2002, with an acquaintance, and told the salesman he was a Canadian looking to buy a car for his teenaged son. According to the salesman, Muhammad changed his story multiple times, at one point saying he wanted to use it as a taxi.
Lee's killing of a bar owner as he closes up shop in Tacoma echoes the real-life shooting of Paul LaRuffa, a Maryland pizza-store owner who was shot in September 2002 (a month before their spree), but managed to survive. Near the end of the film, Lee shoots a man in the parking lot via a strategically placed hole in the trunk of the car, and that happened almost exactly as it's depicted, several times—except that, according to Malvo, the roles in those shootings were reversed.
It's important to note that we don't know for sure if Malvo's account is accurate. He originally confessed to pulling the trigger in all of the crimes—because, he later said, as the younger participant he likely wouldn't get the death penalty. He eventually changed his story, confessing to only one killing (and calling Muhammad a "monster"). Then when he pled guilty a few months later, he confessed to six killings. (In 2010, he confessed to about 40 more killings in other parts of the country during a TV program called "Confessions of the D.C. Sniper," hosted by William Shatner. He refused to cooperate with police following the interview.) Muhammad claimed they were both innocent of the six murder charges against him. Blue Caprice echoes this ambiguity: It never depicts John pulling the trigger himself, but then it gives only glimpses of most of the killings, showing dead bodies or bullets, already fired, hitting their targets.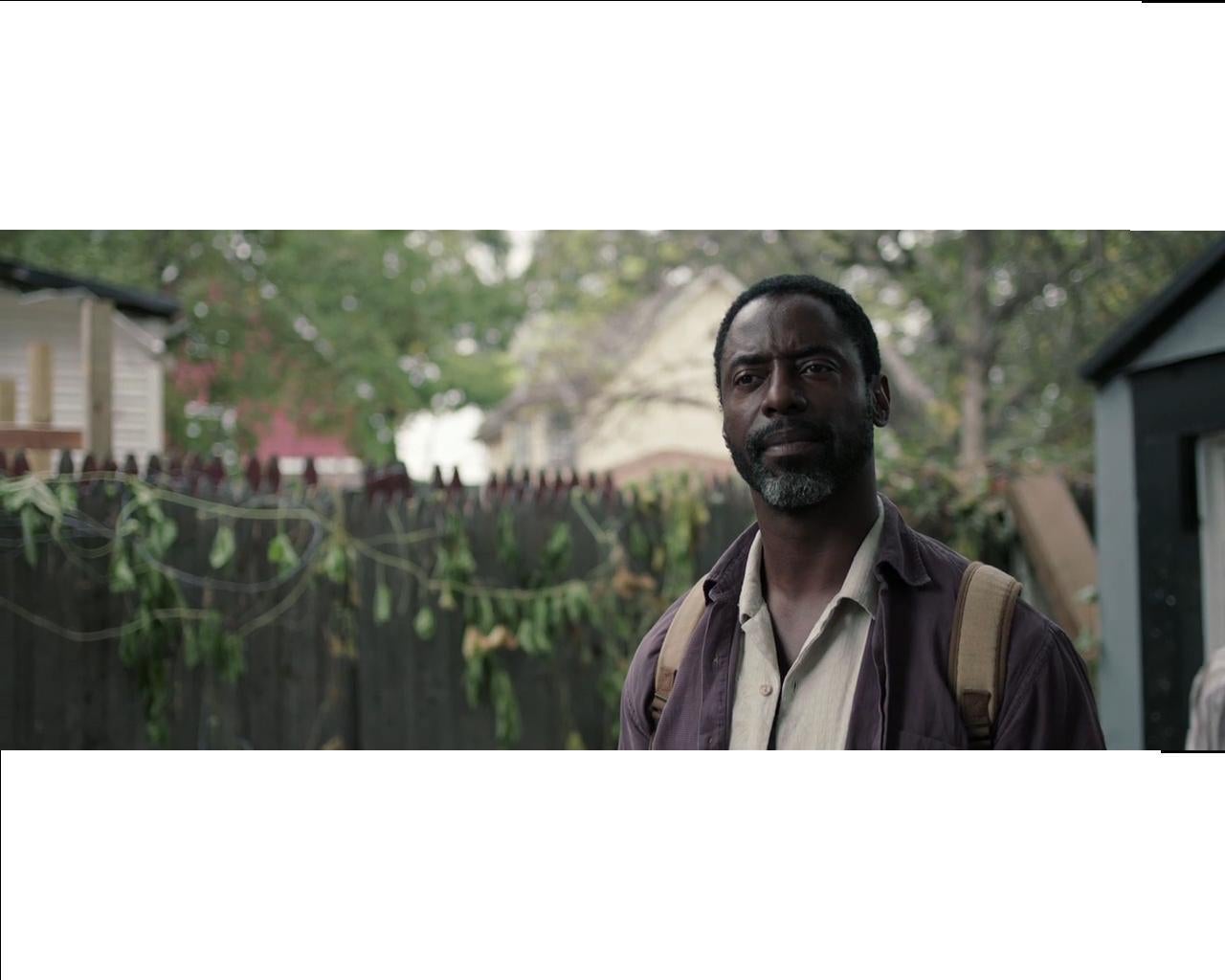 The Aftermath
As in the film, Malvo and Muhammad's sniper attacks came to an end when they were found sleeping in their car at a rest stop. Blue Caprice only briefly portrays what came next: We see Lee refuse to explain why he did it when questioned in jail. Malvo and Muhammad were charged for several crimes in several states, including murder and armed robbery. Muhammad, who served as his own counsel during his trial, was executed in 2009; Malvo is currently serving a life sentence without possibility of parole.
Malvo has since expressed remorse for his killings, both directly to some of his surviving victims and in an in-depth Washington Post interview last year. "Once I began to list the victims for every single possible crime that I could think of, the number, quickly, it was like multiplying by seven. It just exponentially grew," he said. "The enormity of it. When you're in the midst of doing the shooting, that was my sole focus … You never get a grasp on what exactly you actually did and what the ramifications were for others."
Previously
How True Is The Butler?
How Accurate Is Fruitvale Station?
How True Is Pain & Gain?
How Accurate Is Lincoln?
How Accurate Is Argo?

---